Cultivation Street is a national campaign to promote community and school gardening launched 6 years ago by TV Gardener David Domoney and it has now grown to include thousands of participants all across the UK with a dedicated in-house support team.
The campaign includes a free-to-enter gardening competition to find the UK's best community, neighbourhood and school gardening projects, with a total prize pot of £20,000. Included in this is our competition to find the Ambassador of the Year, with great prizes for Ambassadors who engage well with their local communities and schools.
We want to build stronger communities with garden centres sharing ideas and the desire to build greater shared spaces.
Benefits of the Ambassador Scheme
Once you have signed up to join our Ambassador Scheme, you will benefit from the following:
Joining a national community gardening campaign, with opportunities to link up with local community and school gardening projects Building a stronger relationship with your customers
Inspiring more people to get gardening and perhaps take part in our national Cultivation Street competition
An advanced Ambassador Programme, with the opportunities for fantastic publicity for your Garden Centre
Your Garden Centre details will be listed on a post code finder on the Cultivation Street website to create a direct link to your address and details
Opportunities to share your stories and features on our dedicated website and perhaps even be filmed live from your Garden Centre
A powerful network of support from an in-house dedicated Cultivation Street team
Help and advice for you to share with your schools and communities such as:
Fund-raising

PR
Growing guides
How to enlist volunteers
A regular newsletter featuring stories from Ambassadors, communities and schools
An online Ambassadors 'Top Tips' page where you can list great tips on successfully working with communities and schools to share with others

Free plant giveaways for your communities and schools from our new sponsors, Calliope Geraniums
Fabulous incentive prizes for our 2018 Ambassadors who engage well with their local communities and schools
If the competition winners are a direct local contact of yours, you could also gain the opportunity for them to spend their winnings at your Garden Centre!
Cultivation Street Competition 2018 sponsored by Calliope Geraniums Enter now for a chance to win Ambassador of the Year!
There's a total of £20,000 worth of competition prizes up for grabs this year across lots of categories different  As an Ambassador there's a top prize of £1,000 cash, with £500 for second place, £300 for third place and lots of opportunities to win £100 for those who are highly commended. So if you, as an Ambassador, are working with a local community or school garden project this year, we want to hear about it!
Get in touch to tell us more about the projects you are working with.  How are you helping others, what tips and stories can you share with your communities, or even other Ambassadors?   
If you are approached by schools and communities, why not tell them more about the Cultivation Street campaign.   It would be great to get them to register online for our monthly newsletter where they can see Ambassador tips too.  Perhaps, with your encouragement and support, they would like to enter one of the copetition categories - each of these has their own prizes. We will not be judging solely on horticultural skills, we are also looking for streets brimming with community spirit and pride and the categories will be split across Scotland, North, Wales & N.Ireland, Midlands and E.Anglia, South & Channel Islands
The Cultivation Street Campaign launches on 18th March 2018 in a national newspaper, the Sunday Mirror.
Updates and stories will appear on the Cultivation Street website and social platforms throughout the whole of summer.
Campaign Close 6th August 2018  – the last day to make an entry!
Cultivation Street judging takes place.
The competition winners are announced:
2nd September: Regional Winners.
9th September: Ambassador of the Year, Front garden and Small Spaces Winners.
16th September: School Winner.
23rd September: National Winner and Colour your Life Winner.
For more stories about our various Competition Categories, previous winners and prizes, please take a look at the competition details on this website
Garden Centre Ambassador of the Year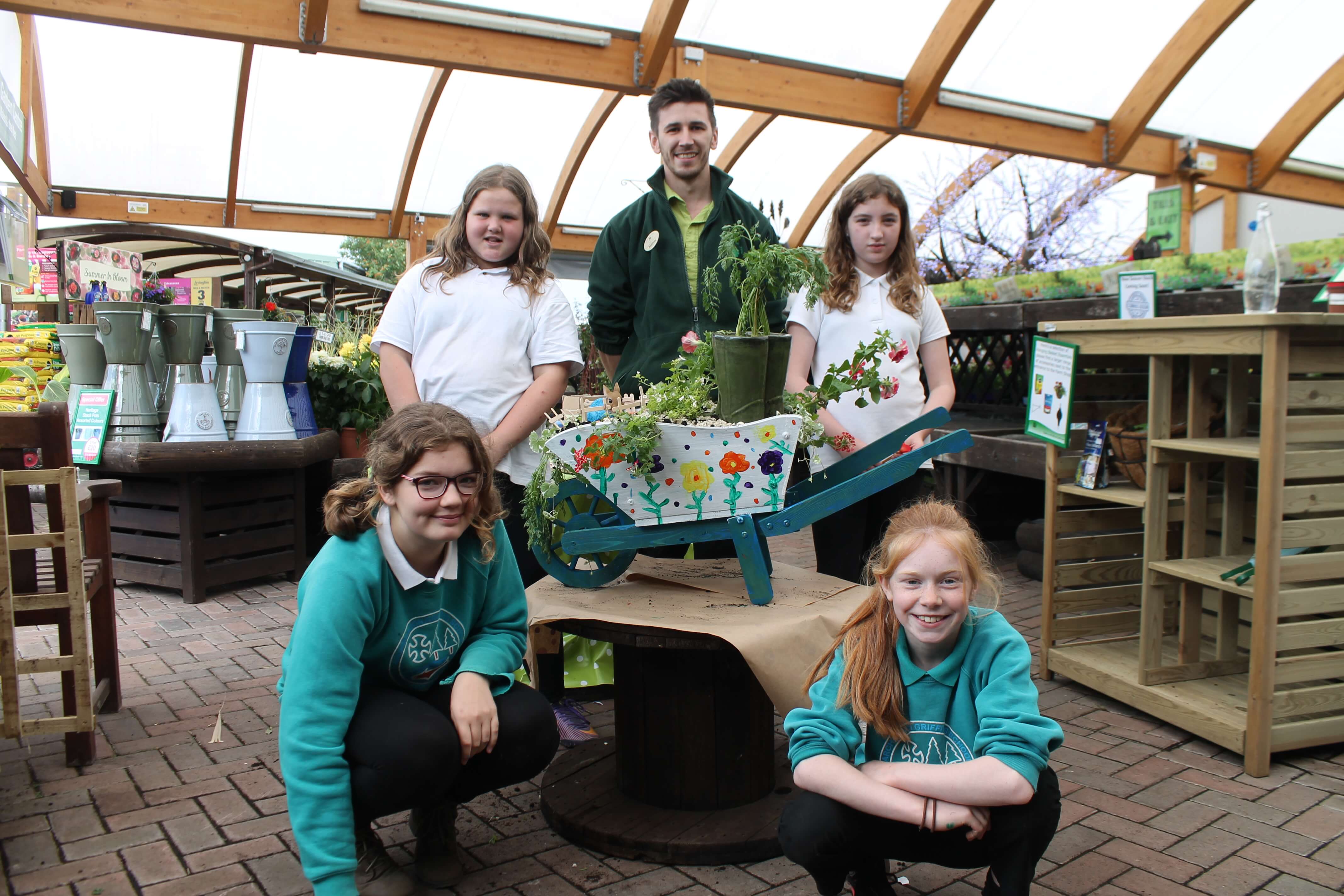 This is an opportunity for you and your garden centre to win your very own Ambassador Award, with a top £1,000 cash prize and runner up prizes too.
Share your stories with us like Matthew Lewis, from Old Railway Line Garden Centre, Brecon. Last year he took the trophy and £1,000 prize in his first year as an Ambassador and this has had such a massive impact already. His work has focused mostly on young people, working with them on school visits and running activities through the holidays that get children excited about gardening.
We were delighted to feature his story online, on various social media platforms and in the Sunday Mirror newspaper. A worthy winner and great publicity for his garden centre too!
Send us your stories, tips and ideas!
We would love to hear from you with your stories, tips and comments so we can share these here on our website and through our various social media platforms. We also have a regular feature in the Sunday Mirror and we are looking for articles from our communities and ambassadors
We also love videos and blogs! If you would like to send us any recordings of yourself and your garden centre we would love to see them. There is even the possibility of sending our videographer to you for a real interview. If you have ideas you would like to share in blogs, we have space for our Ambassadors to write regular or one-off blogs for our website
For more information please fill in the Ambassadors Story Template or contact us via email info@cultivationstreet.com or by telephone; 01926 641997
JOIN CULTIVATION STREET NOW
Community gardens across the UK are not only growing rapidly in numbers but are also doing incredible work, transforming lives as well as the land itself. We would love you to join us now.