The Journey So Far
When David started Cultivation Street it was the simple idea of bringing a bit of pride and beauty back to Britain's streets. It quickly became apparent though, that there was a much larger ideal here to reach form and a small but inspiring move of community gardens that needed support and representation.
IN CONTACT WITH
1,000+
SCHOOLS AND COMMUNITIES
200
GARDEN CENTRE
AMBASSADORS
9
YEARS SUPPORTING COMMUNITY GARDENING
£4 MILLION WORTH OF PUBLICITY AND COVERAGE
PROMOTING COMMUNITY AND SCHOOL GARDENING
30,000
PEOPLE REACHED THROUGH OUR NEWSLETTER
OVER
£160,000
GIVEN AWAY SO FAR
COMMUNITIES ENGAGING ON SOCIAL MEDIA
YEAR 1
Launched the Cultivation Street campaign, in print, online, across the media to British public & the Horticultural industry.
Focused on Front Gardens and raised awareness across the media and the industry on the plight of these Gardens.
Created the national competition with hundreds of entries and gave £20,000 in prizes to deserving communities.
Achieved over £1 million pounds worth of media publicity on neighbourhood gardening together.
Added a greater involvement in sustainable gardening categories and support on both the environment and garden wildlife.
Created guides, blogs, and our monthly newsletter.
Placed articles on communities every week in national news publications, sharing the stories of the lives gardening transforms.
We exceeded our past media equivalent spend to more than £1,300,000.
Another £20,000 in prizes judged, awarded, and publicised to inspire others.
YEAR 2
YEAR 3
Added Cultivation School to the campaign, supporting teachers, and school clubs.
Developed social media platforms on Twitter, Pinterest, and Facebook for communities and schools to share experiences and advice with each other.
Again, generated over £1,000,000 of equivalent media spend in exposure for front and school gardens.
The national competition broke records for number of entries, and gave another £20,000 in prizes to communities, neighbourhoods and schools.
Refocused the campaign to encompass all aspects of community gardening.
Added a dimension of supporting projects that are creatively producing great results in the smallest of spaces.
The launch of our Ambassador Scheme – a national network of 160 garden centres assigned a member of staff to be a dedicated point of contact for school or community gardens that need a hand to get started.
YEAR 4
YEAR 5
Creating a national database of all community gardens and encourage them to share ideas with each other.
Creating a database of all community activities and supportive companies who offer free activities in parks and gardens across the UK.
Setting up a national mentor scheme where community, school, and neighbourhood leaders will be available to offer first hand advice to start-up gardening groups.
We will have given over £100,000 of National Garden Gift Vouchers to schools and communities.
Due to the success of the campaign a bespoke website has been launched.
A dedicated team to build relationships further and support all participants.
A prize pot of £21,000 with cash prizes to all competition winners. Taking the total amount given out over the past 6 years, to over £120,000.
New category announced – Colour Your Life.
A new partnership with Tool Shed, a company who refurbish and distribute free tools to schools and communities.
YEAR 6
YEAR 7
2019 saw another record amount of entries.
Cultivation Street gave away a further £20,000 worth of prizes, leaving the total given away by Cultivation Street at £140,000 altogether.
With our growing online community, we now reach over 1 million people on Social Media.
The 8th year of Cultivation Street was one for the books. With a national lockdown announced 3 weeks after the campaign launched, our gardeners did everything they could to keep their gardens going as safely as possible.
2020 saw a record number of new garden entries, many of which were started during lockdown. The lifting of restrictions meant our gardeners were able to get back at it, and the entries did not disappoint.
New sponsor Miracle Gro® launched their category Gro Your Best, which saw them give away their All-Purpose Compost to lucky communities and schools for them to, well… 'Gro their Best'.
YEAR 8
YEAR 9
Following last year Cultivation Street's 9th year was launched during a national lockdown.
We saw record number of new gardens entering once again showing how gardening has helped so many during unprecedented times.
Miracle Gro® provided their new PEAT FREE COMPOST for our Gro Your Best competition.
We have now given away of £160,000 worth of prizes.
Founder David Domoney explains Cultivation Street
It was Christmas, and I was walking down the local street when I noticed how the lights and decorations had become such a big part of the front of people's houses.
What started as one or two eccentrics back in the late 90s has today become stunning lighting displays across whole streets. Seeing how it has pulled people together, with parents taking their children to see the magic of Christmas, I thought: wouldn't it be marvellous if we could do that with gardens too?
So, I decided to create a garden competition that recognises and rewards communities that are caring for their streets, as well as encouraging other communities to join together and start anew. It was originally conceived as a front garden campaign, but soon expanded to include community gardening projects, neighbourhood schemes, and school gardens.
Creating beautiful gardens isn't just about the end result – it's the feel-good journey. It promotes respect for the community across all ages, teaches our children about nature, and creates a space for everyone to enjoy and benefit from. I wanted to replicate this experience across the UK.
I joined forces with national newspaper the Sunday People and now the Sunday Mirror to get the message out,  and show just what could be achieved through community gardening. Not just by TV gardeners or people in the industry, but by ordinary people who may never gardened before.
(Cultivation Street Winners 2017)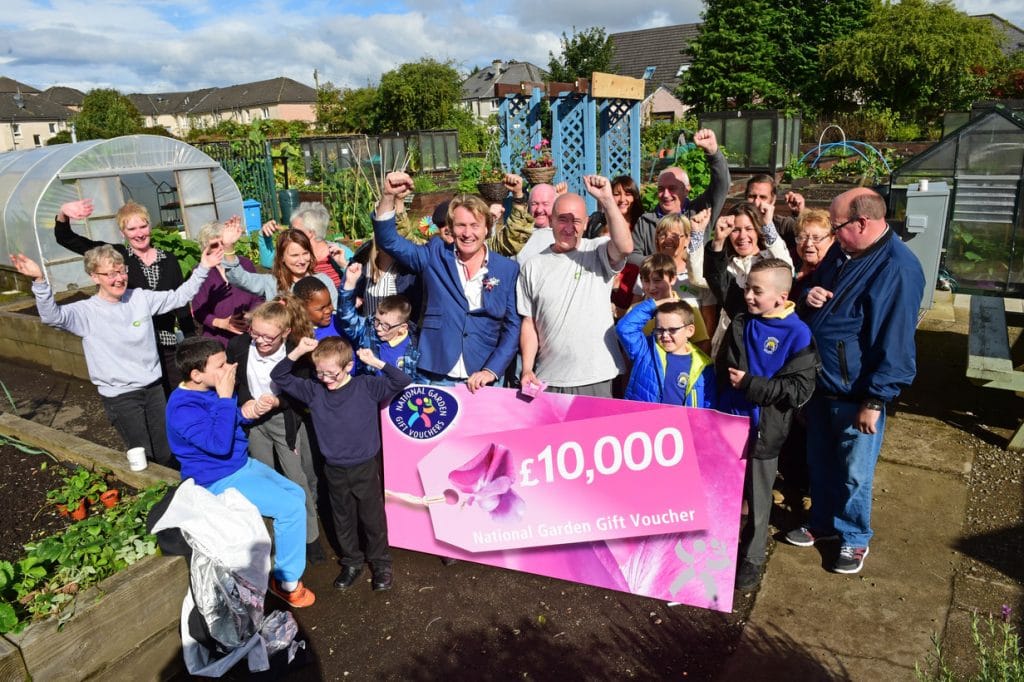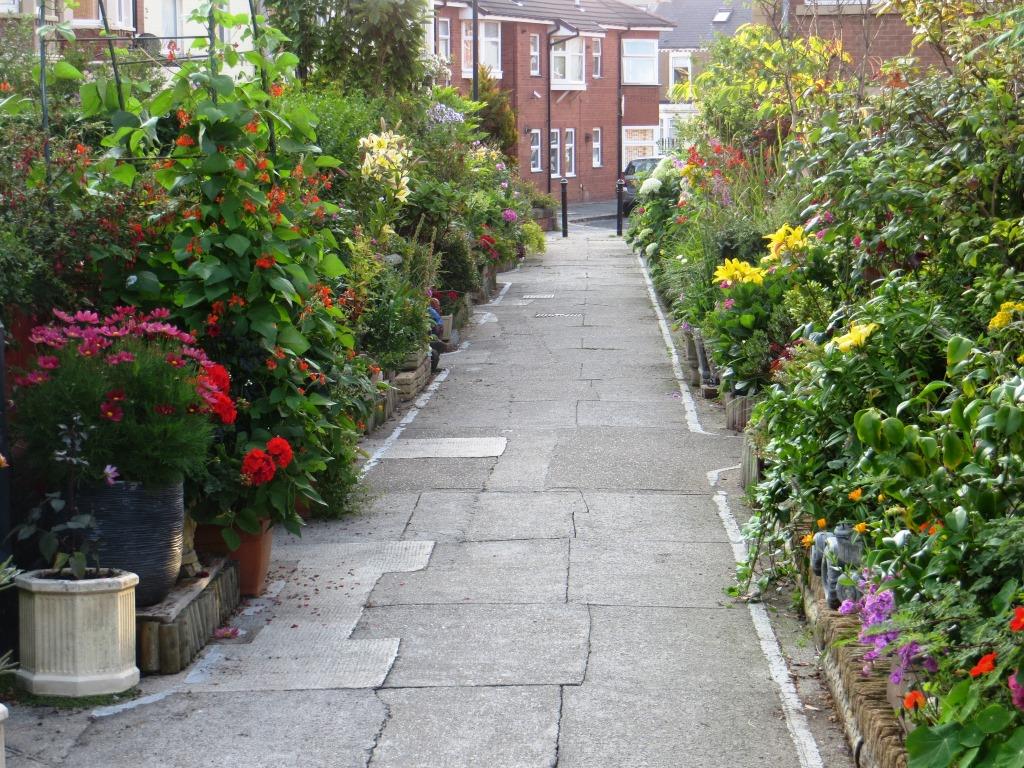 The entries and feedback were phenomenal, and the stories were intensely emotional.
Back in 2013, and more recently 2018, the Cultivation Street front garden winners were Rockcliffe Avenue in Whitley Bay. Residents had been battling with dog mess, graffiti, and vandalism. They got together to transform the area with their front gardens, making sure that visitors respected it. That is one thing we pride ourselves in at Cultivation Street – making sure people aren't denied the opportunity to enter again if they have been successful.
In 2014 in Kings Heath, Birmingham, there was a guy called Trevor who always used to sit on this park bench near some flats. He was an old, with no family. Eventually, a couple of the neighbours got talking to him. He said he liked to sit in the communal lawn of the block of flats because he used to have a house with a garden, but he could no longer afford it.
So the neighbours started creating a garden for the community with Trevor, and eventually everybody got involved. Unfortunately, Trevor passed away as the garden was finished, but the essence of the community had already been built with his help. The community gardening still continues today.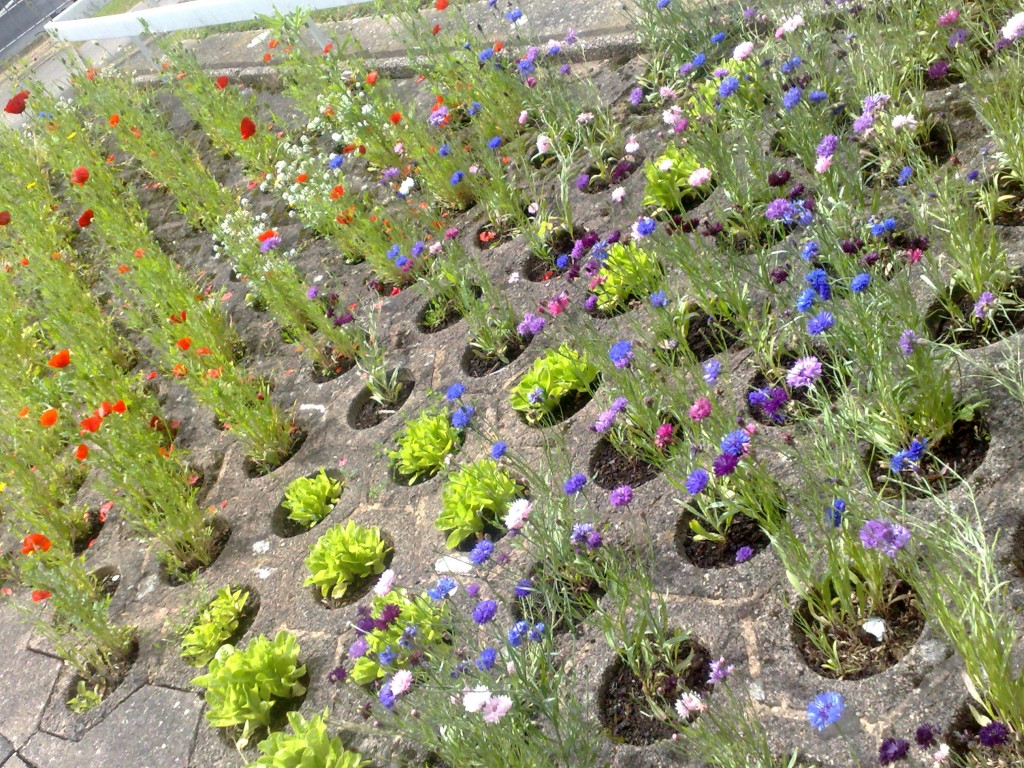 More recently in 2018, we've been inspired by a range of gardens that target people's specific needs. With an ethos of accessibility and inclusion, 30 Armed Forces veterans have worked tirelessly to turn a once-neglected area of scrubland into a lush garden, accessible to wheelchair users and amputees alike.
Project member, Linda Fisher, said: "Created by a formidable force of people who served Queen and Country, our garden has helped a significant number of people with anxiety, depression, mental health conditions, social isolation, and loneliness. It's a real community garden, with a community spirit.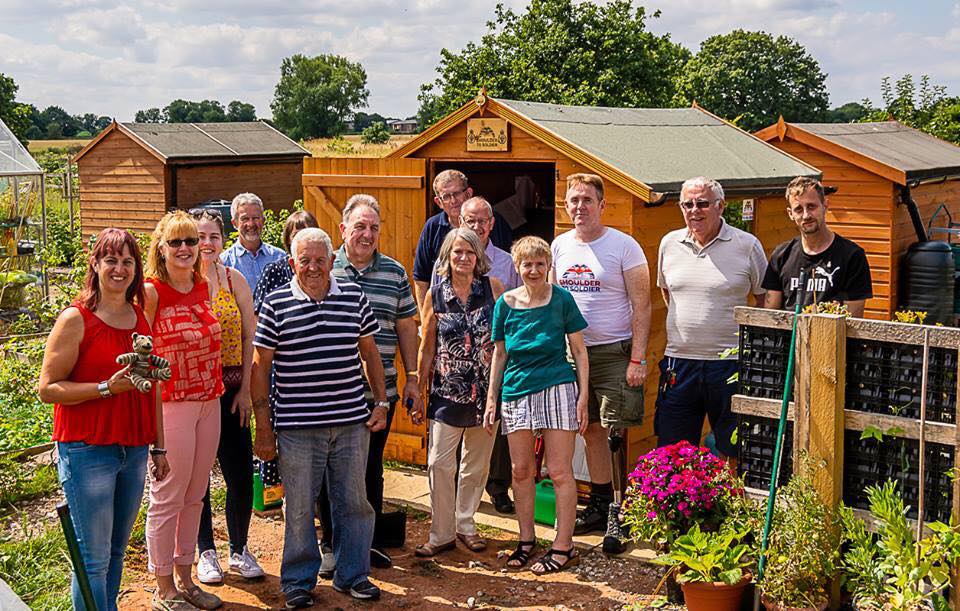 Another garden that secured a Regional Community Garden prize in 2018 was the Tenby Day Centre, in Wales. This fantastic project uses gardening as therapy for elderly people suffering from depression, loneliness, and dementia. They have a remembrance rose garden, comfortable seating areas, and a herb garden to stimulate the senses of partially-sighted visitors.
These stories are all incredibly inspirational, and seeing them published in national newspapers and magazines shows what can be achieved by communities. It's no longer just a competition – it's a significant community gardening campaign.
This is a campaign that embraces the very best of community pride and spirit. I hope we are supporting people who have been hugely successful with their own communities and inspiring others to give it a go.
Join our community gardening campaign! Engage with your neighbours, build stronger community bonds and make your community a nicer place to live.
Our Goals
Community gardens across the UK are not only growing rapidly in numbers, but are also doing incredible work, transforming lives as well as the land itself.
Some are also working specially with those suffering from physical or mental disabilities. Some give offenders a place to get work experience after leaving prison. Some are used as a place to teach their community lessons about prejudice, racism, and inequality. Others are there simply for the joy, beauty, and peace that comes from working with plants. The list is endless, but the benefits are clear. In fact, many hospitals and therapeutic centres now prescribe joining community garden projects as part of their healing and recovery programmes.
Cultivation Street is dedicated to support, inspire, and cultivate this powerful and healthy pursuit wherever it springs up, as well as bringing publicity to the movement and teaching people how they can start their own projects.
COMMUNITY
Bring back community gardening and revitalise our streets
PROMOTE AND SUPPORT
Promote and support community gardening and school projects
INSPIRE
Inspire people to take up gardening and grow their green skills
COMMUNITIES, TOGETHER
Draw communities together through gardening activities
HEALTHIER LIVES
Encourage healthier life styles through gardening
RECOGNISE AND REWARD
Recognise, reward, and replicate the very best in British community gardening
REGISTER YOUR GARDEN
Are you part of a community gardening group? Or does your school, nursery, or kids club have a garden?
Why not enter our competition? You could be in with a chance of winning a cash prize for your organisation. Take a look at our Competition page for more information.