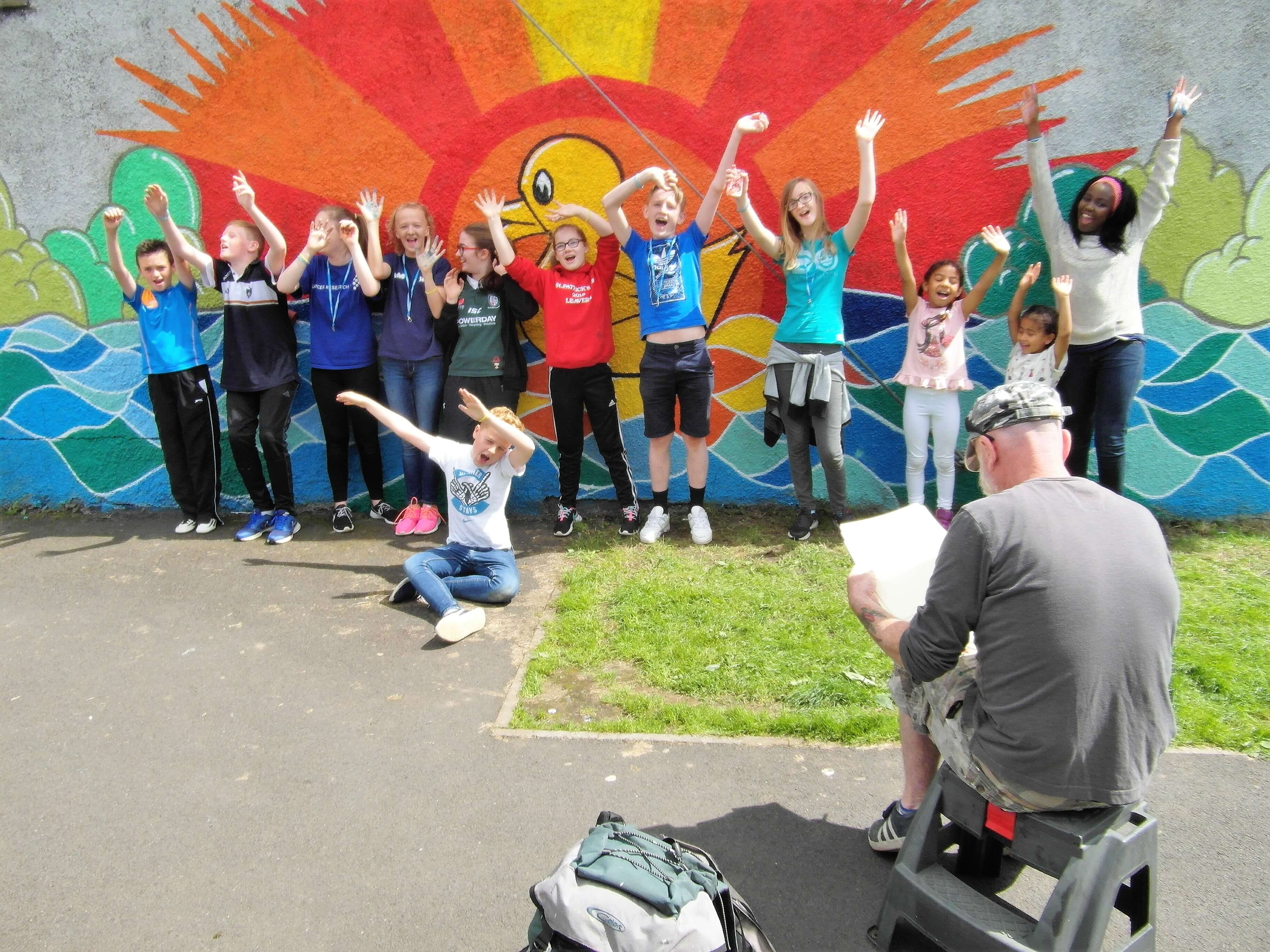 David Briggs tells us that the village of Magheralin in Northern Ireland had little in the way of community spirit before the Magheralin Community Association was formed in May 2014. Over the last few years, however, community gardening and other group activities have transformed the village. It has brought people together in marvellous ways, forming new relationships and improving the environment for everyone.
These are some of the aims that the Association was formed to address:
Removal of litter/reduction of general waste
Enhancement of natural environment, eg street planting
Enhancement of built environment, eg painting buildings
Maintenance of communal areas such as play parks
Environmental Measures, eg recycling
Community involvement in the above activities
In 2015 they negotiated with Armagh City, Banbridge and Craigavon Council (their local council area) to take over their flowerbeds which they had ceased maintaining. To get started they received a small donation from Glanbia, the biggest employer in the village, and also received a number of shrubs and bedding plants from the Council. They now have flowerbeds, planted pots, and large wooden planters throughout the village which they maintain. It has brightened up the whole community immeasurably, and brought a sense of pride to the residents.
They have held 5 Big Rubbish Clean Up Days which have been very successful and saw over 20 adults and children collecting on each occasion with an average of over 50 bags of litter collected in a one mile radius of the village.
Other projects have been creating murals in the town - a bright painted mural at the park entrance was created by the young people of the village and a beautiful ceramic mural created by 190 plus villagers from all ages has really brought the generations together.
A big project at the moment is the Flinty Hill Project. Flinty Hill is a neglected grassy hill opposite the village pub. When the Community Association started they received several calls asking if anything could be done to tidy it up, and over the last 18 months they have been giving it some attention. The grass has now been cut and the hill is in the process of being planted out by volunteers, but it is not an easy task because of the steep slope. They hope it will give the viewer a Native Woodland effect in miniature, which will take further planting and time to mature. The hill has been planted with whips of dog rose, hawthorn, hazel, holly, dogwood and some silver birch. A few native bulbs and wild flowers have also been planted. Their aim is to supplement the planting with crab apple, wild cherry, blackthorn and elder with more silver birch and hazel and more bulbs and flowers.
Mr Briggs tells us that they have had great support from across the community for all their events, and friendships have been made which have encouraged support for different charity events and functions organised by the two churches and the local GAA Club too. At Cultivation Street what we have seen again and again is that community spirit is contagious, it spreads like fire, and community gardening is always a great spark to get it started.
Community gardens across the UK are not only growing rapidly in numbers but are also doing incredible work, transforming lives as well as the land itself. We would love you to join us now.