St. Nathaniel's Acadamy | Their school garden story
Since its launch in 2013, the Cultivation Street campaign has expanded to support hundreds of school and community gardening projects across the UK. It is now a thriving hub for gardeners to share stories, top tips and advice as well as access a plethora of free resources to enhance their gardening projects. For this week's Throwback Thursday we take a look at a 2018 competition entry from one of our Midlands schools.
St Nathaniel's Academy, entered by Bob Bennett
For the last eight years, the team at St Nathaniel's Academy have been working with pupils to develop and transform their garden into a valuable, child-safe asset that is much-loved by their many pupils. In 2018 they were shortlisted in the Cultivation Street schools' category.
About the garden
When the school garden project began in 2011, the space was dominated by an old, unsightly and unsafe pond surrounded by railings. The school sold the railings to the highest bidder, raising £250 to re-invest in the project and filled in the ramshackle old pond with over ten tons of material donated by a local parks refurbishment project. Re-designing their entire space, they created two new child-safe ponds which now support a healthy frog population.
In addition, the garden now features a compost system, raised beds, three refurbished sheds, orchards, bug hotels, a wildlife hedgerow (planted with help from The Woodland Trust) and log piles to attract bugs to the area. They have large and diverse range of recycled planters for spring bulbs, herbs and flowering perennials, and have areas devoted to sensory planting and edible crops. The school have installed seating beneath several mature oak, ash and birch trees to provide natural shade in sunny weather. An ugly old concrete boundary wall now proudly displays a colourful mural at the edge of the garden.
Impact on the children
The school make use of the garden to teach any and every subject, directly and indirectly. Through gardening activities, the children are improving their numeracy and literacy skills, as well as engaging in science, technology and art projects. They learn about the lifecycle of frogs from close observation of the school's two ponds, use the space for forest school activities and campfire cookery sessions. The children also learn about healthy eating, teamwork and respect for nature. The garden is a useful and calming space for children with special needs and the sensory garden appeals to these children especially.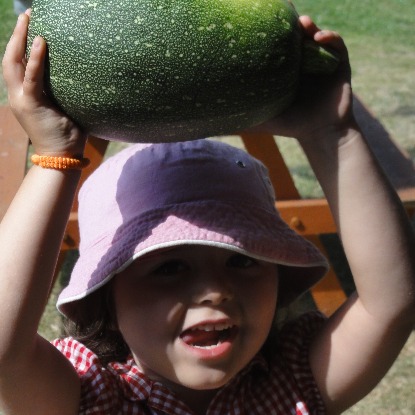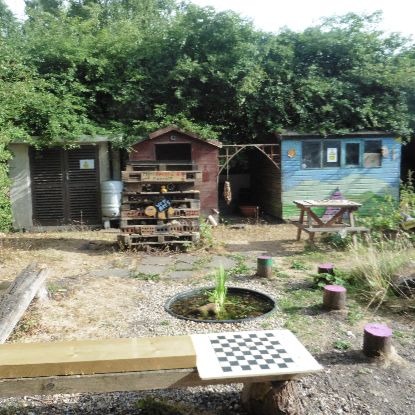 Thoughts from St Nathaniel's Academy in 2018...
"To be honest the garden is already a winner—you can see that in the way the kids use, enjoy and engage with the space. However, anything that recognises and rewards the work that they have put in and shines a light on the true value of the project would be fantastic. I'd love to see the delight on their faces if they were given an award for all that they have achieved."
...and now 
"We have recently been planting more baby native trees from The Woodland Trust in our future woodland area which we hope will become a great future habitat / educational resource / forest school zone ... We have also once again planted over 600 spring flower bulbs provided free via a Netherlands based scheme Bulbs4kids and are looking forward to a dazzling display next spring time..."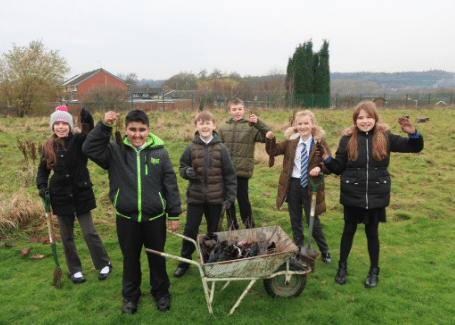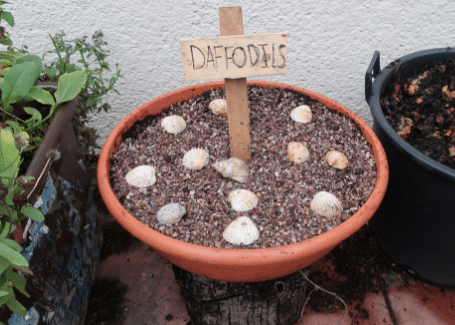 If this story has inspired you to become part of the Cultivation Street campaign, register for free now to take your community gardening project to the next level.
You'll receive an array of free resources, from seed packs, Calliope® plug plants and planting calendars to seasonal newsletters jam-packed with gardening advice, ideas and success stories to whet your gardening appetite. You'll also be given a chance to win big in the annual Cultivation Street competition, which has a staggering £20,000 to give away to school and community gardening projects that are changing the lives of people across the UK.