10 quick and easy fixes to transform your garden
Sometimes we just fancy a change. No matter how much you love your house and garden, change is good. It's refreshing, but sometimes it can be a little expensive. So, we thought we'd give you some quick, easy and budget friendly things to do in your garden to completely transform it.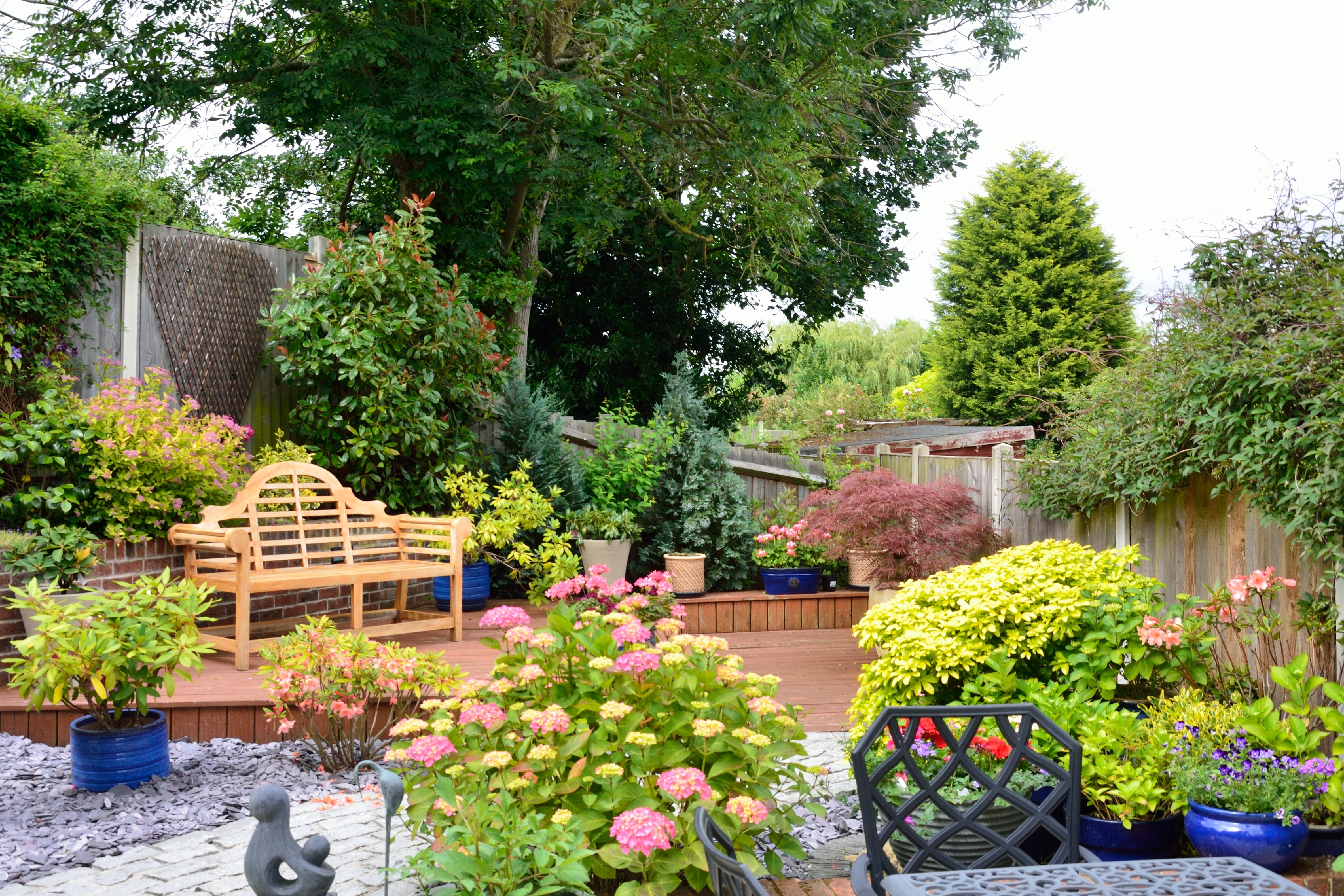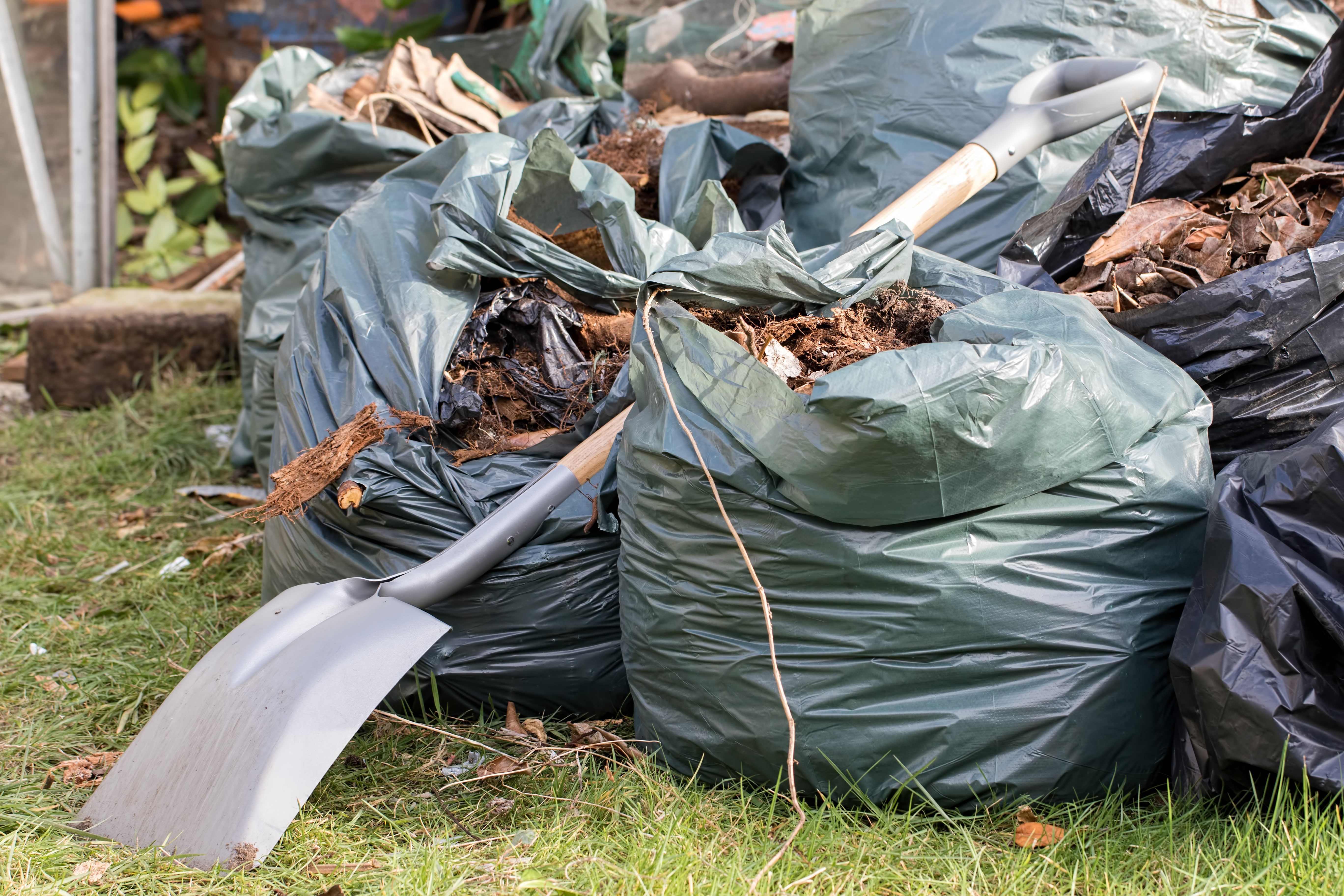 Tidy up
First things first… why not have a tidy? Wipe down the garden furniture, pull the weeds from between your slabs and maybe give the patio or decking a spring clean. Something as simple as this can bring a noticeable change to your garden.
Pot up your entrance
Adding two potted plants, be it trees or bushes can really brighten up the entrance to your home. There's nothing more inviting than a bright container by the front door.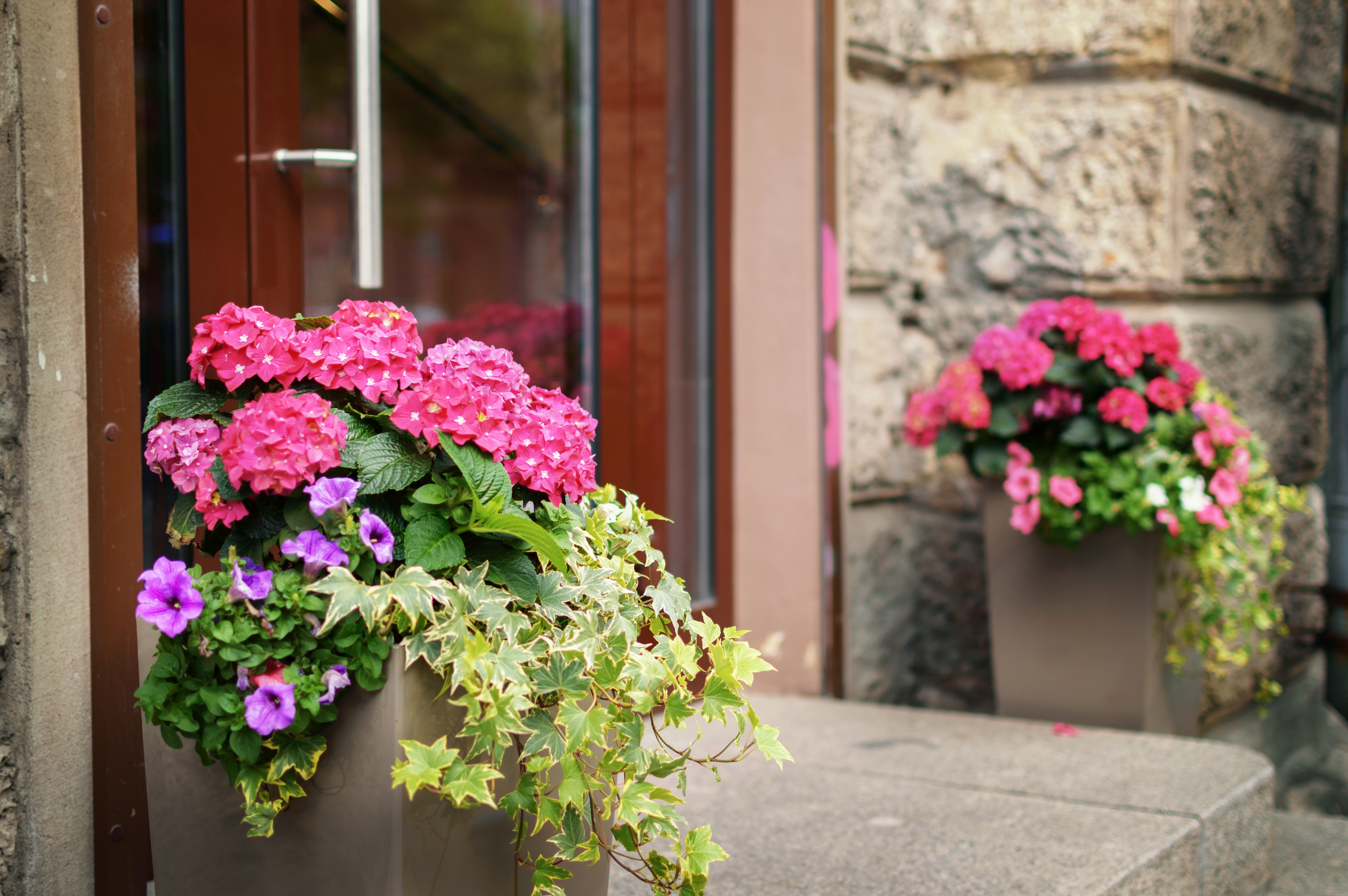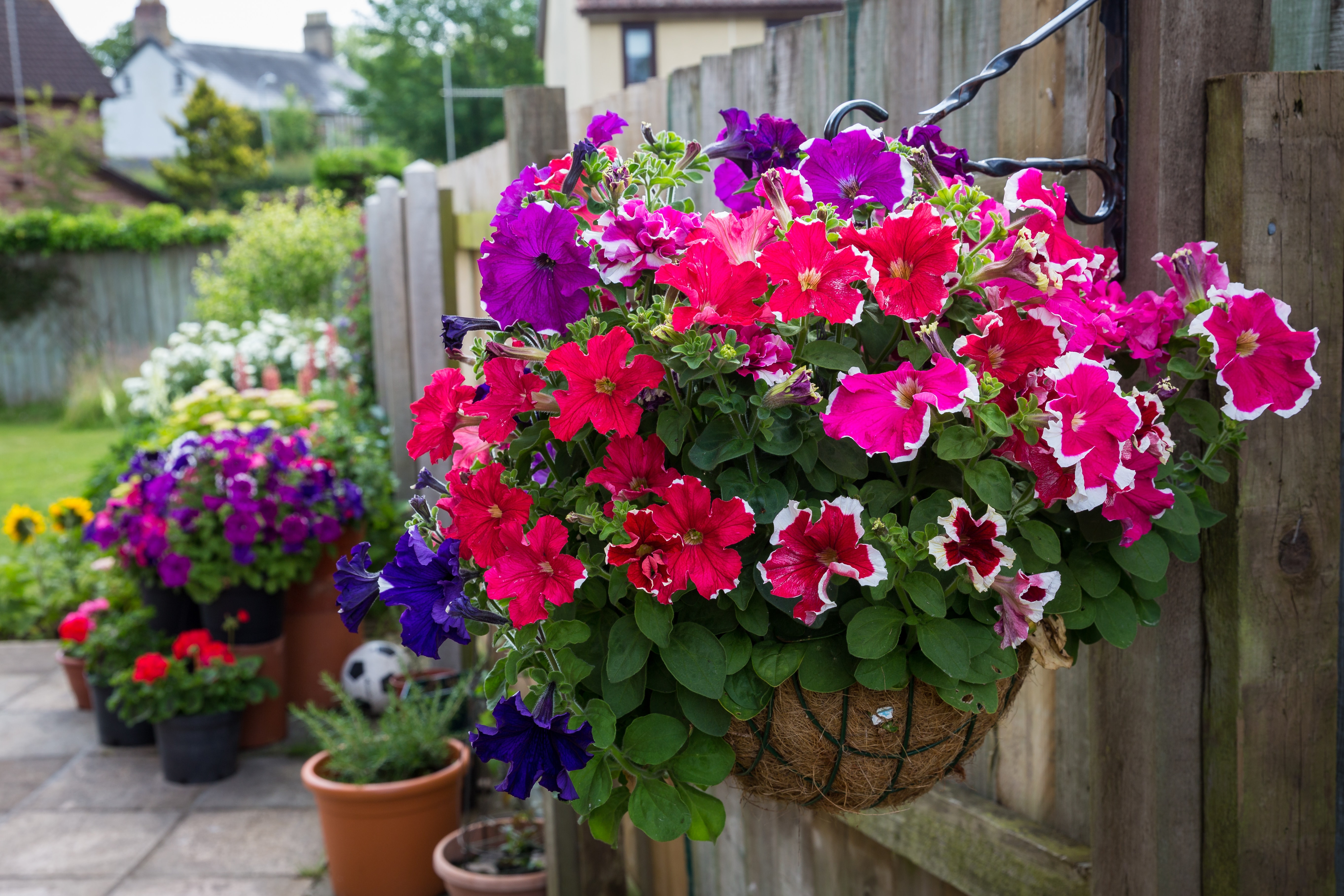 Re do your hanging baskets
Brighten up your baskets by planting some geraniums or lobelia. A new burst of colour can really change the dynamic of your garden and won't cost you a fortune.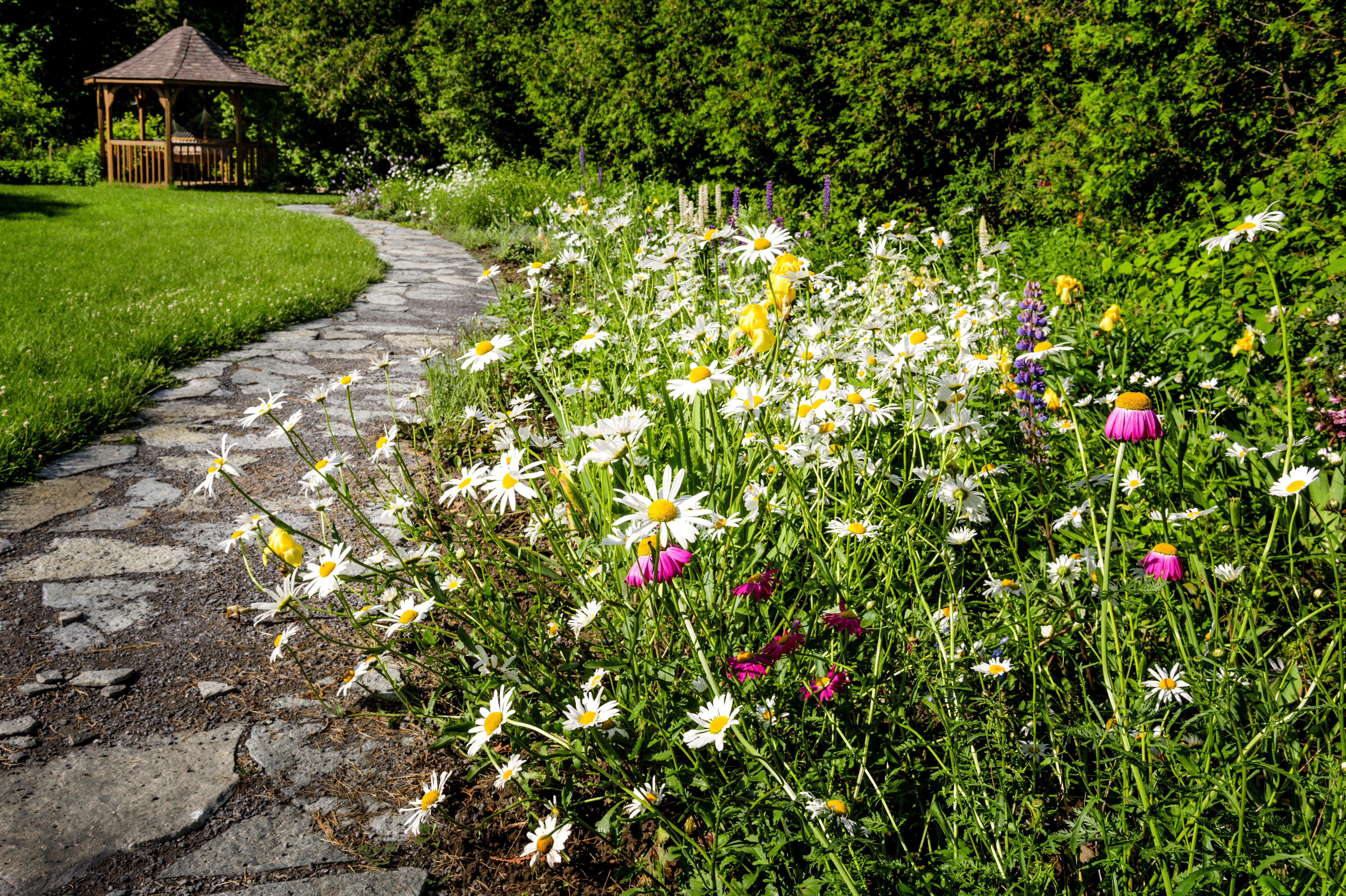 Sow some wildflowers
Wildflower seed mixes are cheap and easy. If you've got an untouched area that you want to spruce up, try scattering some seeds and watching an amazing meadow grow. The pollinators will love it too.
Make a pot display
Have a rearrange and move your pots and containers around to reate a display in your garden. If you have some stairs, you could line them with your pots, or if you have an empty wall, line it with plenty of colour.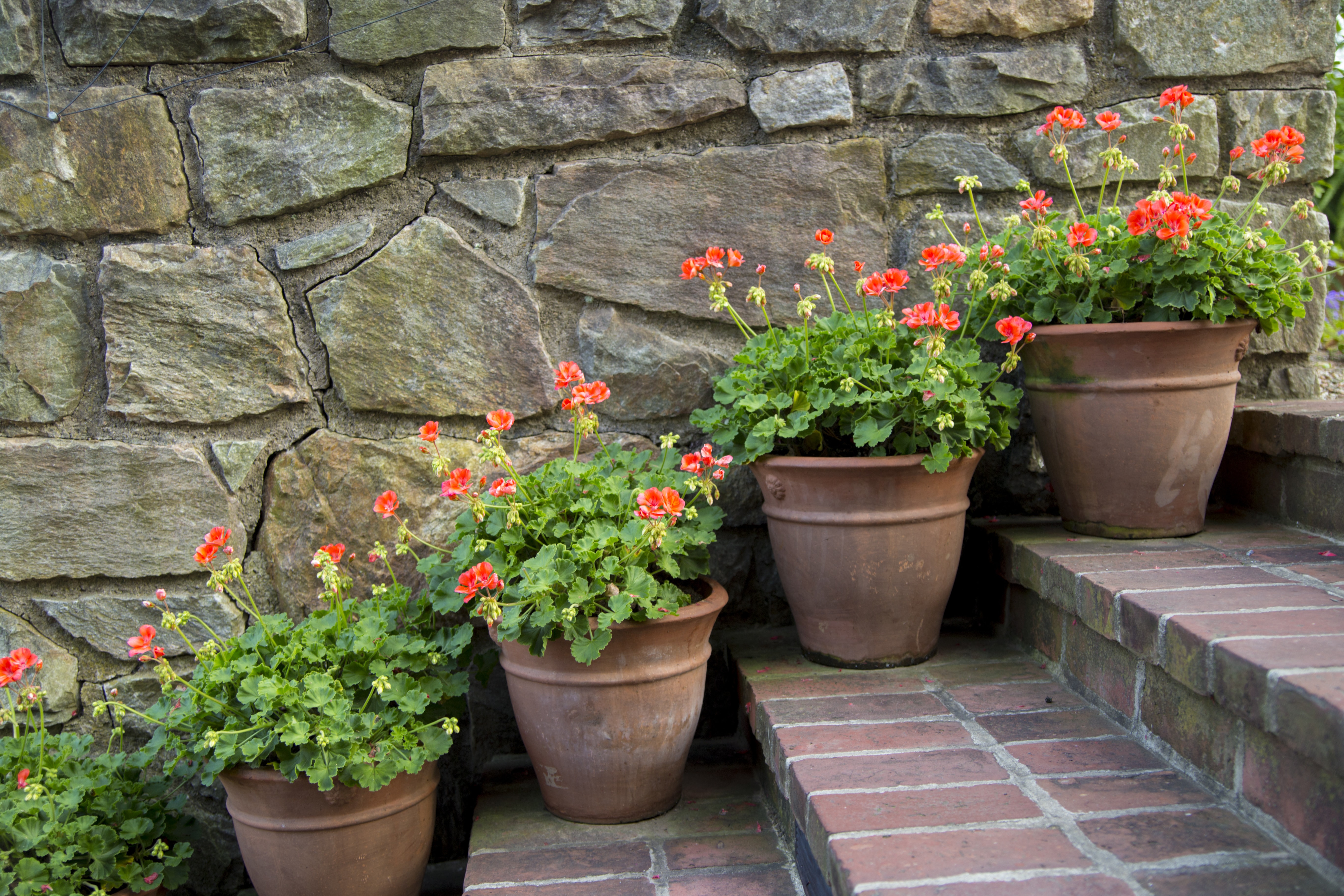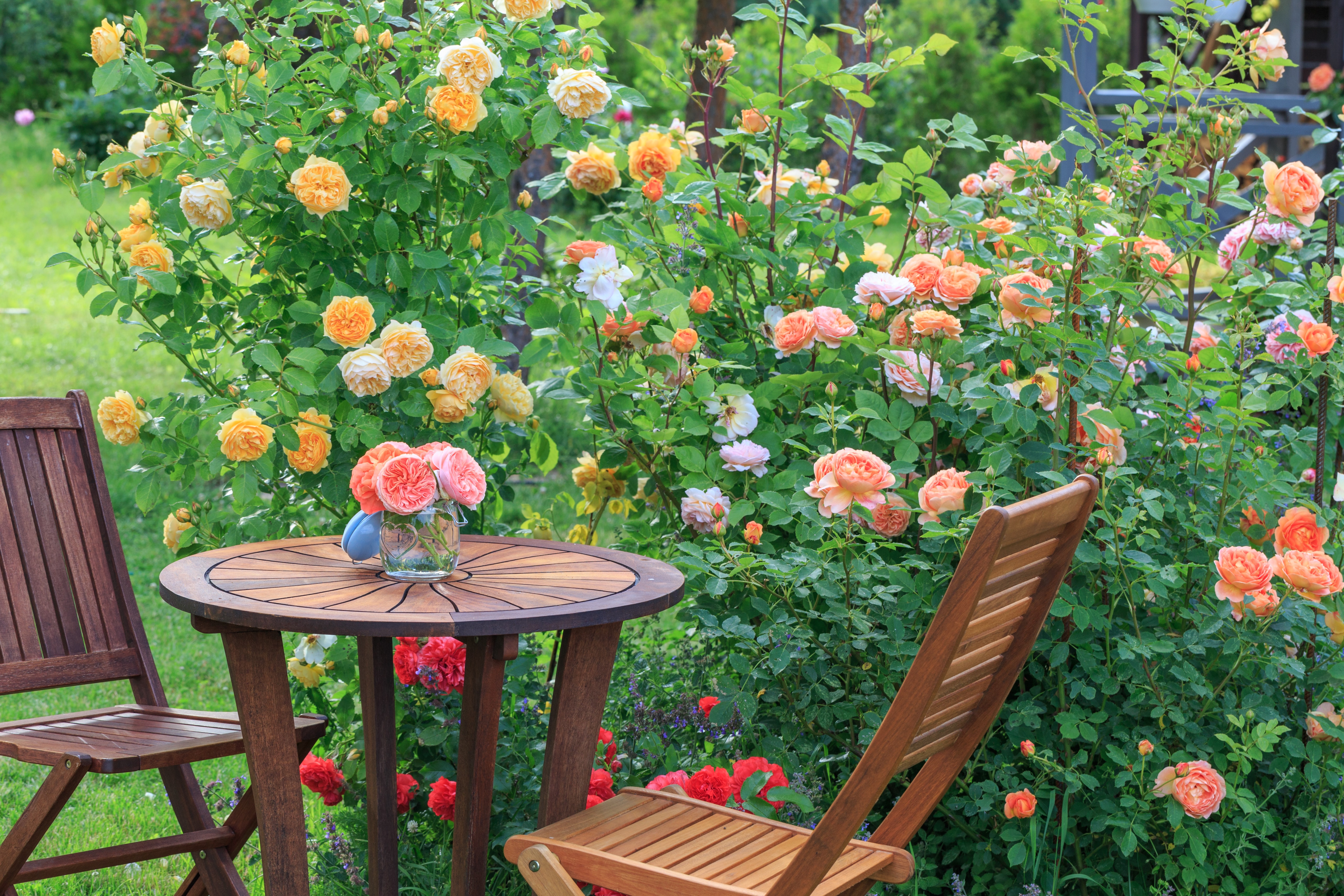 Seating area
If you've got a table and chairs that's still under the cover, or in the shed, get it out and put it to use. Making a seating area in your garden will encourage you to spend more time outside and is always a welcomed addition. Cut some fresh flowers, light some candles and enjoy your garden space.
Grow a climber
If you've got a bare fence or wall, adding a trellis and a climbing plant is a cost-effective way to change the look of your garden. It won't grow overnight but give it a few weeks to notice the difference. With tonnes of options you can choose to grow food or flowers.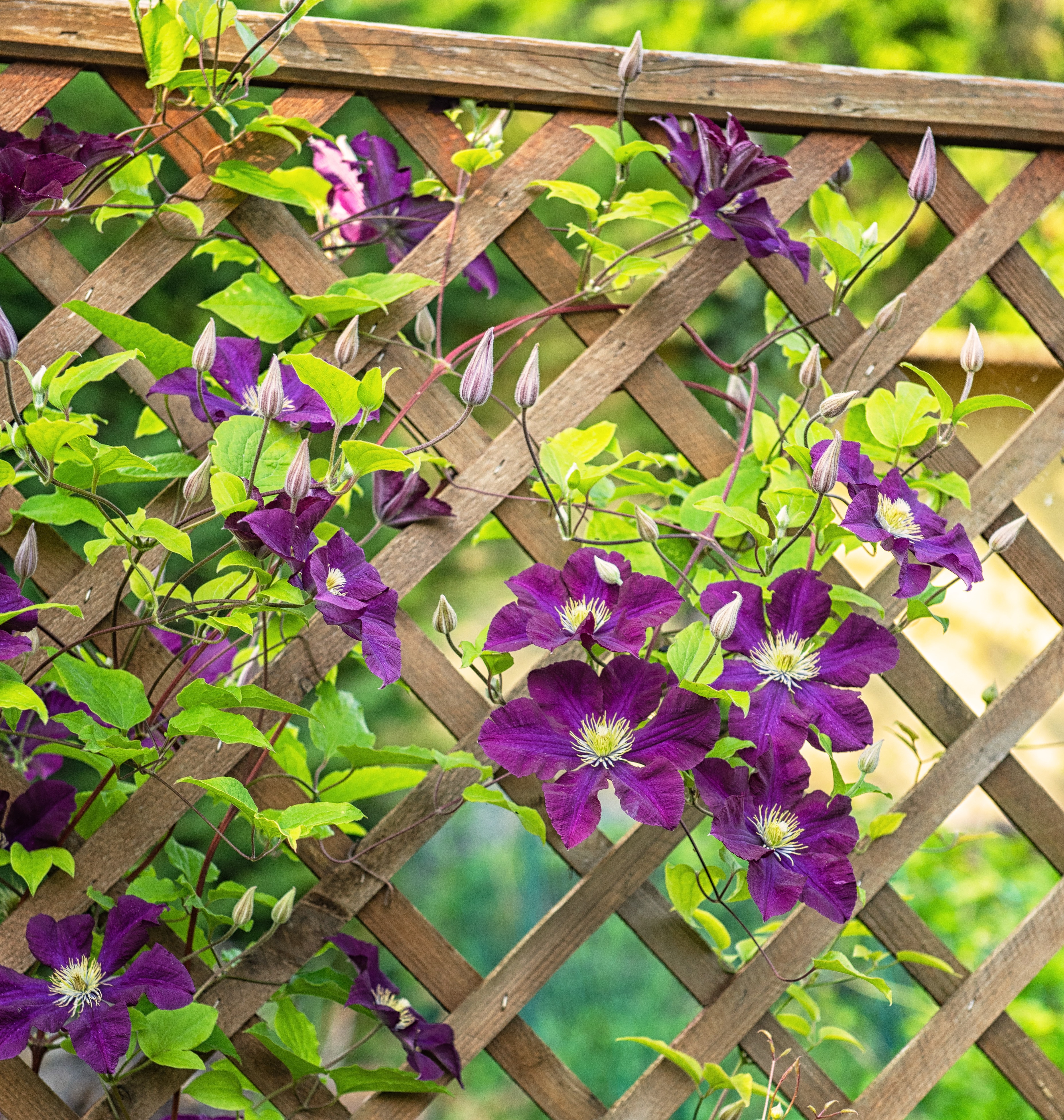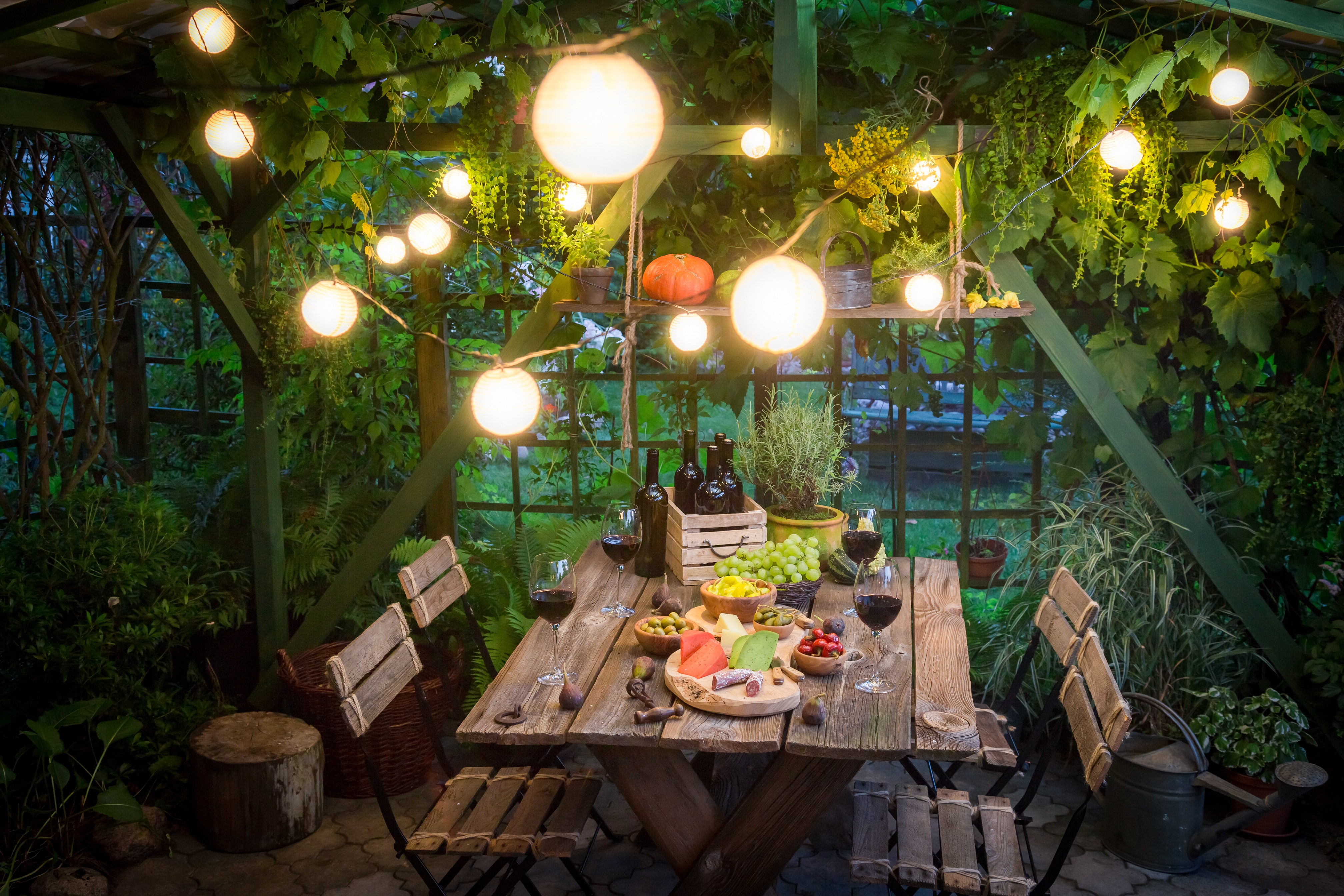 Add some lighting
Like the outdoor seating why not add some solar powered lighting round your garden, whether its up a pathway or some fairy lights on your fence, night-time lighting can really add something special to your space.
Just move
No not house, move your plants! If you've got large perennials or shrubs why not move them to a better spot if they aren't performing the way you'd like. This will help them flourish but also change the look of your garden without costing you a penny.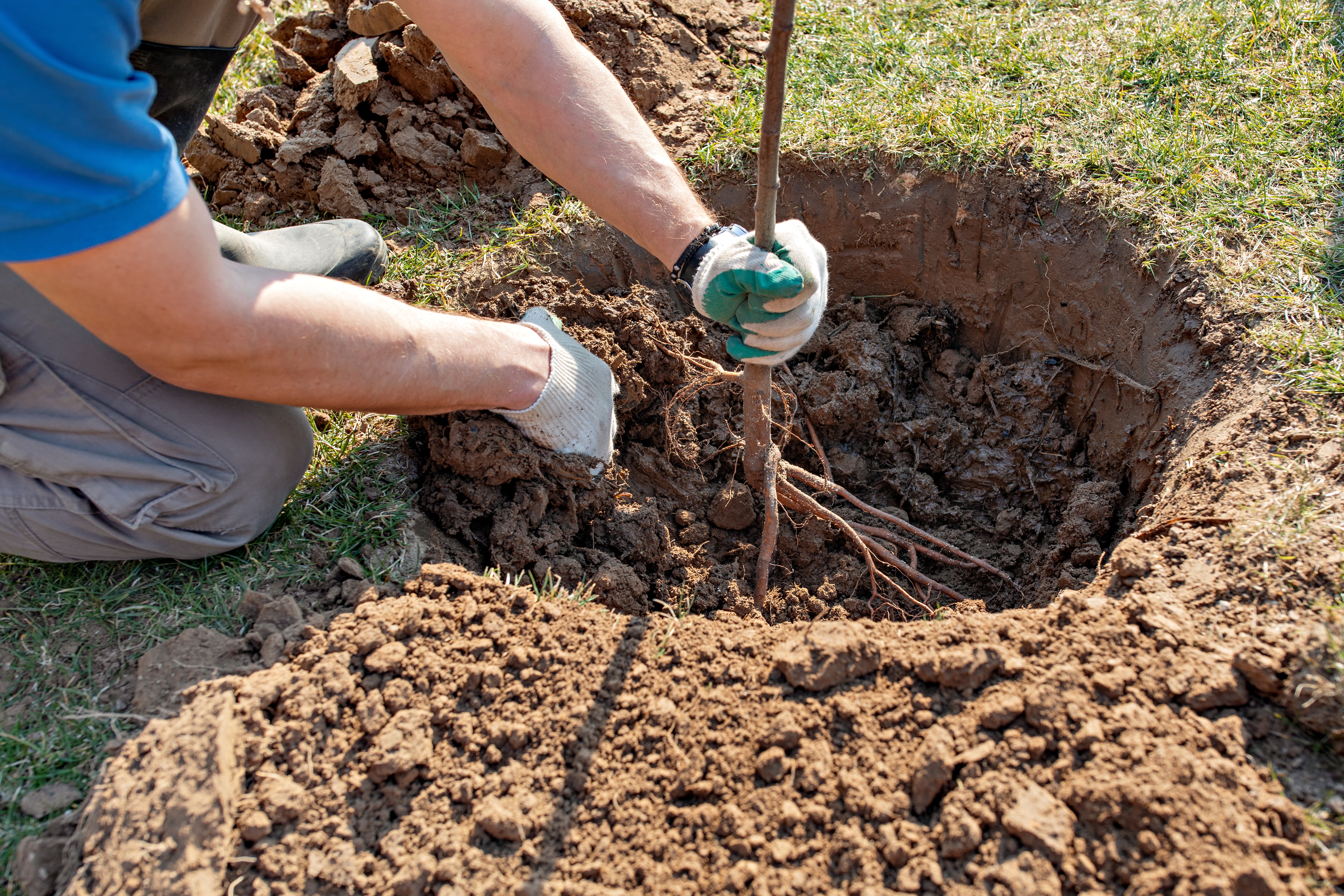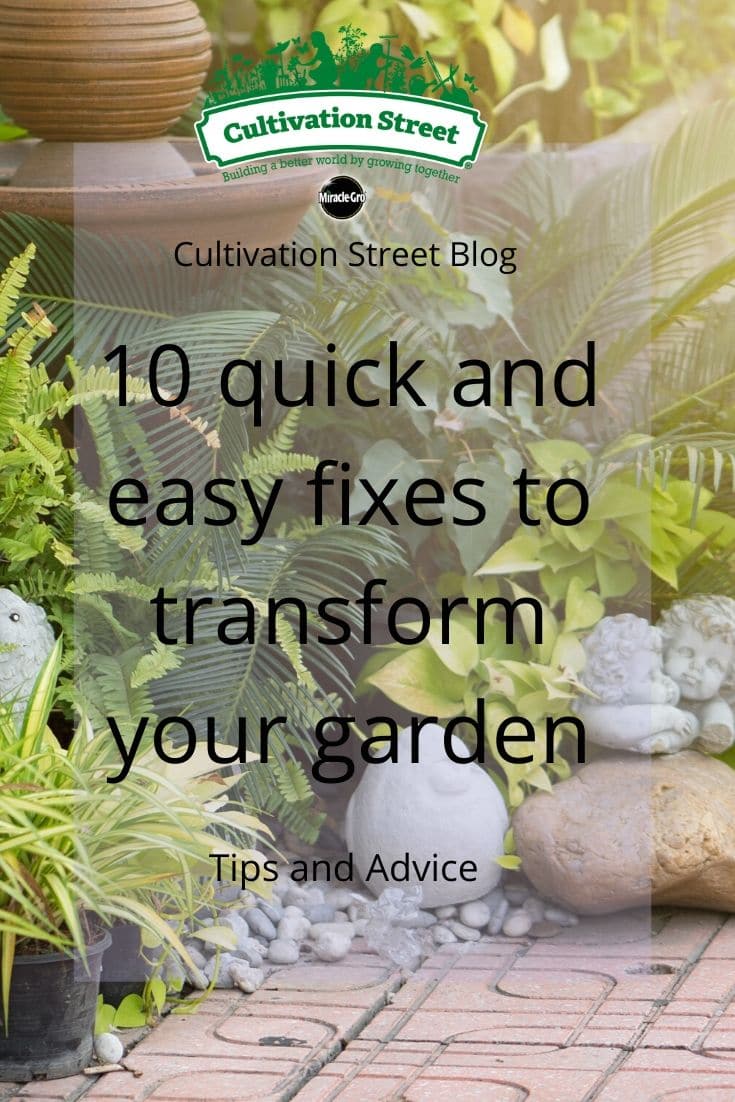 ENTER YOUR COMMUNITY OR SCHOOL GARDEN TODAY. CLICK THE LINK BELOW TO JOIN CULTIVATION STREET 2021