2014 Transformation Street Winners – That Bloomin' Triangle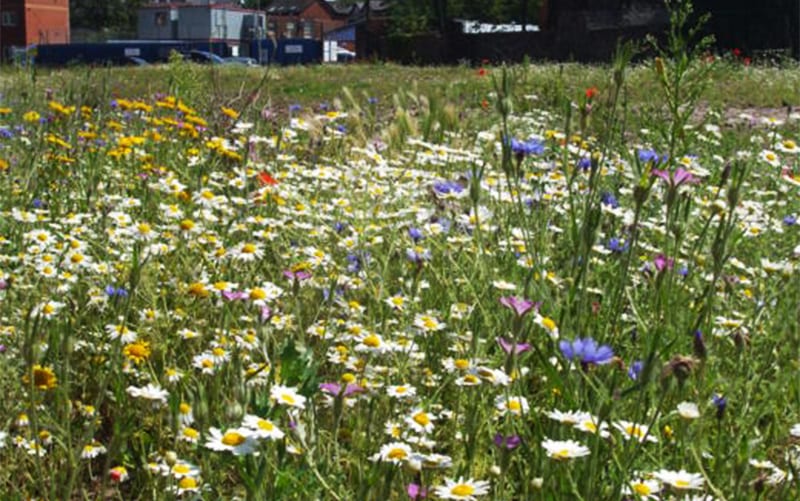 Toxteth in Liverpool has become increasingly derelict and unoccupied since the riots in the 1980s. Helen Hebden lives in the Granby Triangle, a group of four streets that is heavily unoccupied.
Ten years ago, some remaining residents decided to take control of the area by planting and greening-up the voids. They spruced up their own front gardens, and then went on to do the gardens of the derelict houses too.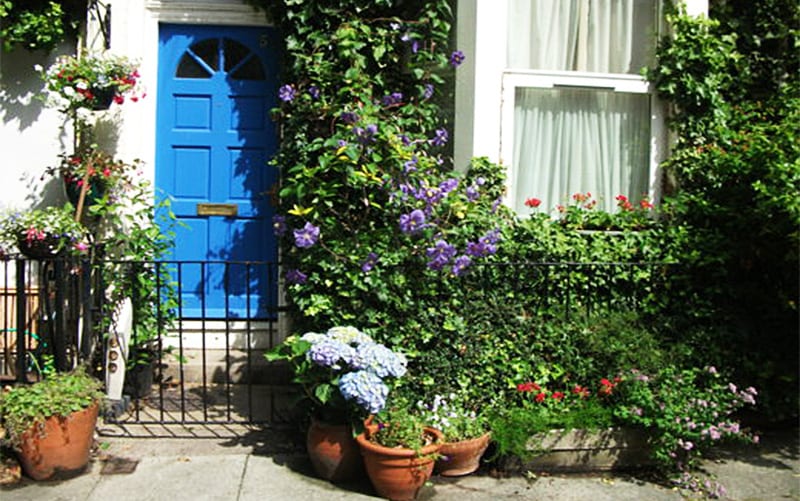 They brightened up the streets with colourful plants, and painted all the front doors too.
Three years ago, one of the terraces was destroyed, leaving the residents with a third of an acre of rubble and dust. Undeterred, they began to prettify this eyesore too.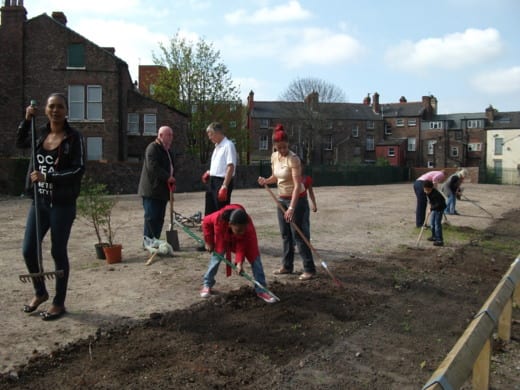 They clubbed together to rake it over and sowed wildflower seeds. It is now a rich and thriving wildflower meadow with over 50 different flower species recorded there.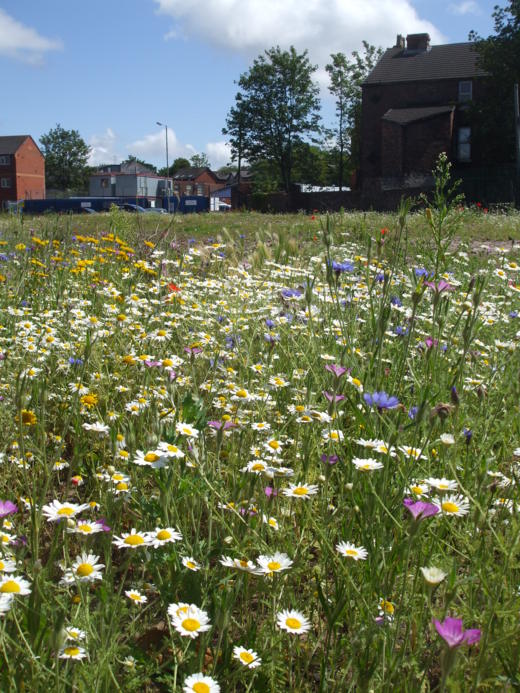 Helen says "This project has forged friendships and strengthened our community. It is a joy to all who pass by, as well as the residents remaining on the streets."
They now have a community group and meet regularly for events and parties.
That Bloomin' Triangle won the Transformation Street Award, winning £500 of National Garden Gift Vouchers.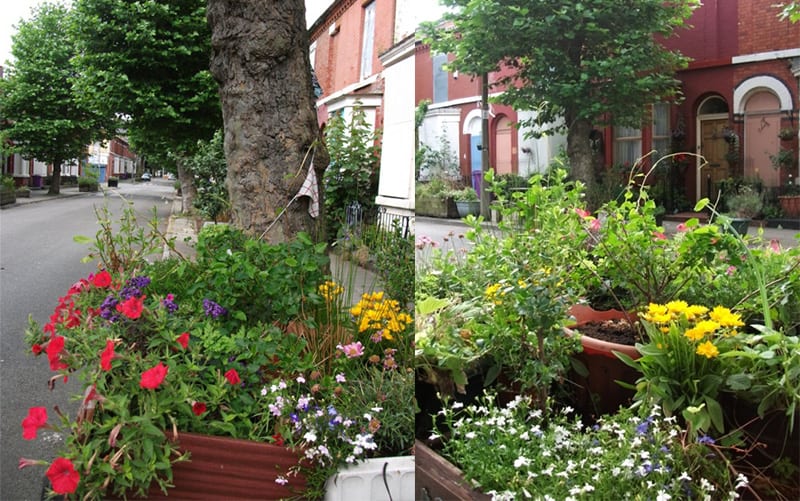 Judges were overwhelmed by the dramatic transformation, and thought the choice of wildflowers was inspired, as they thrive in poor soil where other plants would struggle.
They hailed it as an example of how gardening and community pride can completely rejuvenate an area.
Congratulations to everyone on That Bloomin' Triangle!
See the 2014 Regional Winners and Special Category Winners.