Adding Summer colours to borders
If your borders are less than beautiful now that the glorious summer months are here, don't panic – there are plenty of quick-fix and longer-lasting options to brighten them up! Adding colour is so easily done, and it's super-easy to choose your favourites at this time of year, now that summer-flowering varieties are in full bloom.
Firstly, have a good look at what's already there – get any weeds shifted, to make sure there's plenty of space, water and nourishment for the plants you really want to grow.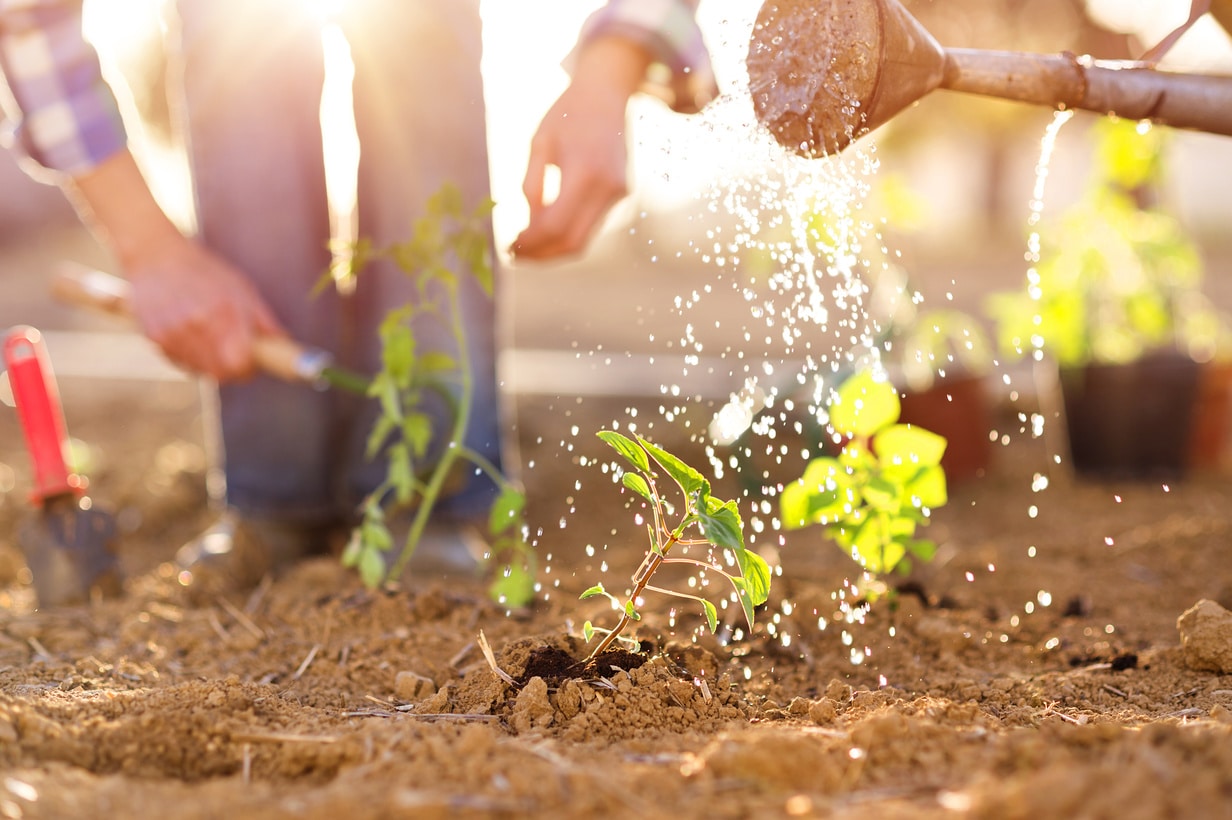 Choosing the perfect place and plant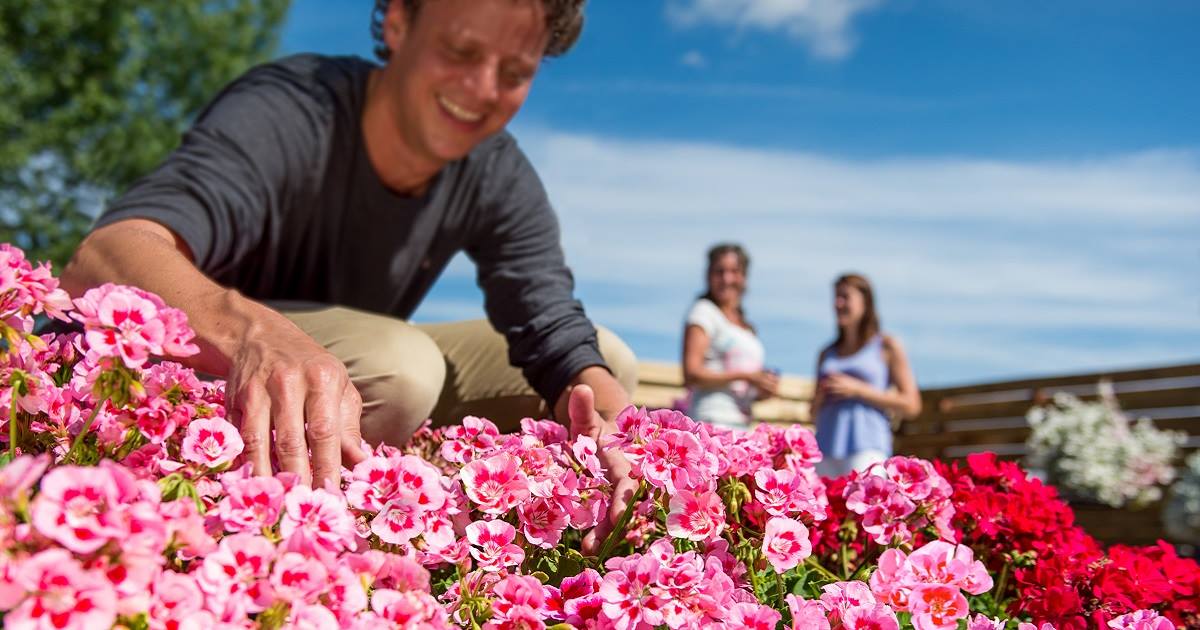 Choose where you want to input some colour – is it in a shady area under a tree, or a front-row spot, in full sun, right next to the lawn? Knowing the planting conditions will make choosing plants which will grow there successfully, so much easier. Decide whether you want instant impact – busy lizzies, salvias and geraniums are great for season-long, showy colour -  or plants which will keep on coming back and flowering every summer – old favourites such as dianthus (pinks), lavender and thrift are dependable and easy to grow.
(Picture courtesy of Calliope Flowers)
Whenever you're filling in around established plants, you'll need to avoid roots belonging to the neighbouring trees and shrubs when digging holes for new ones – as a general rule of thumb, the taller and older the established plant, the deeper and wider the roots will spread. Chopping through a few thin, superficial roots won't hurt an established tree, but could damage a smaller, bushier plant – particularly during the height of the growing season. Choose varieties with shallower root systems to plant around anything you'd rather not disturb – alpines plants, such as Phlox subulata (Moss phlox) or Saxifraga (Saxifrage), are ideal in this case.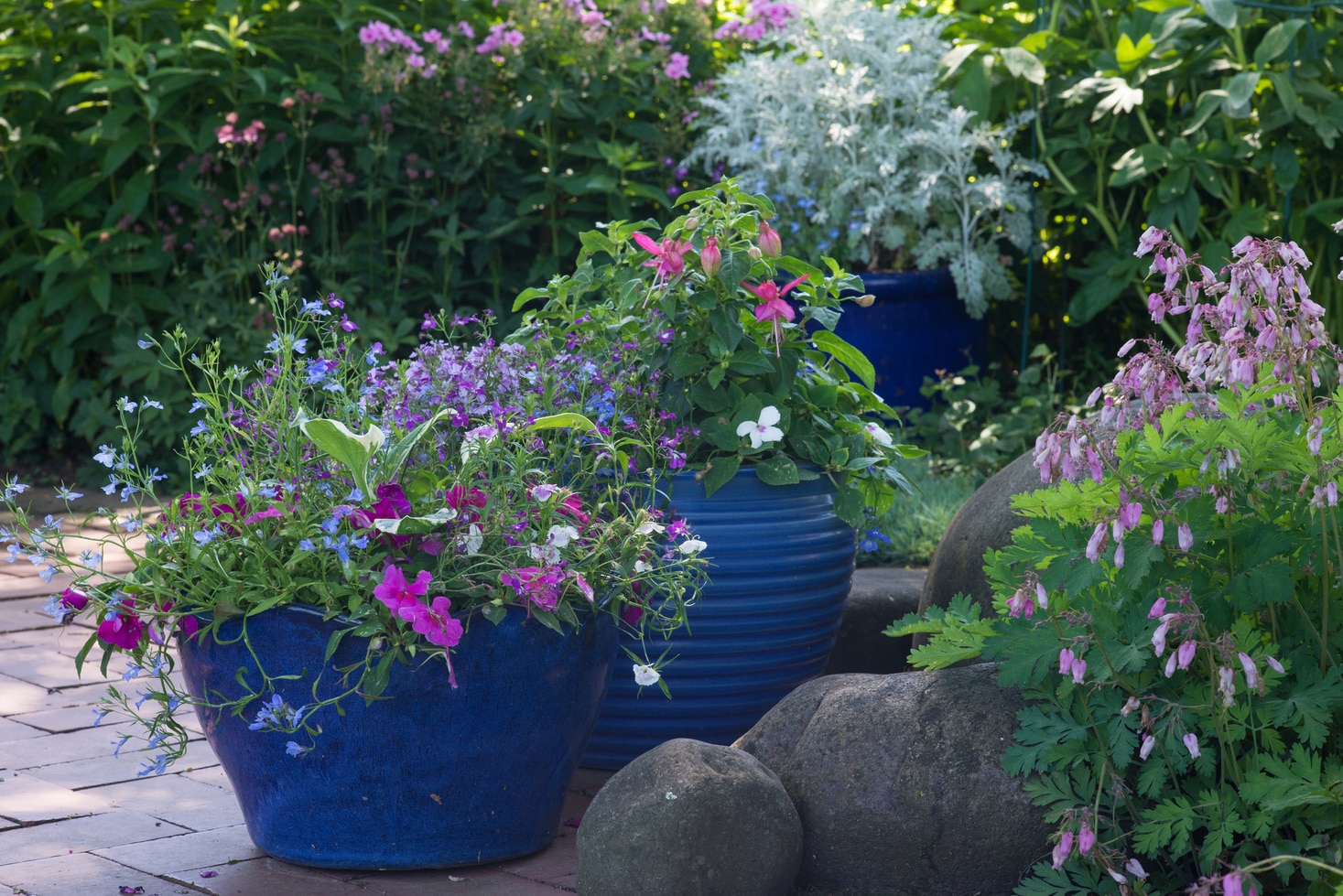 Once you've chosen where you're going to plant, it's shopping time!! It's lovely browsing at the garden centre, equipped with the size of the space available, the colours you'd like to choose and also the planting conditions; you can make a really great choice of plants that will not only look great, but grow beautifully in their new location.
It's great value at this time of year to choose more mature perennial plants – those in 2-3 litre pots will have great root systems, having been potted on in the spring. With smaller plants and annuals, it's a safe bet to buy in threes, when choosing any varieties you'd like to spread and fill a space, and arrange them in a natural-looking spacing rather than in uniform rows, to make these new plants blend seamlessly into an established border.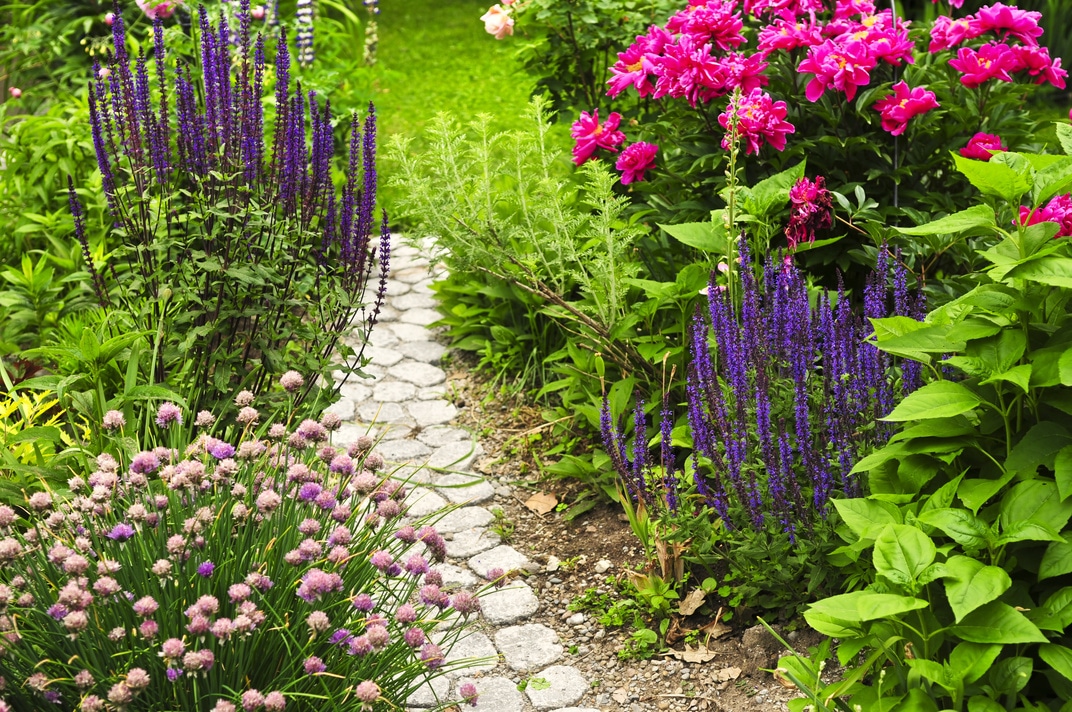 Try to plant at a cooler time of day, or after rain, so that the soil is already damp - and soak the plants thoroughly a couple of hours before taking them out of their pots. Digging the hole a little wider and deeper than the plant's pot and adding some compost and a sprinkle of slow-release fertiliser and water-retentive granules will allow the roots to spread easily and find what they need at this time of year. Firm the soil around each plant and water in thoroughly – and whilst the new plants get established, twice daily watering will be needed. You might like to use trickle irrigation pipe or a watering spike, to provide some of the TLC your new plants need – giving you more time to relax and enjoy your beautiful borders!
Community gardens across the UK are not only growing rapidly in numbers but are also doing incredible work, transforming lives as well as the land itself. We would love you to join us now.