Includeme2 Allotment Angels | Their Garden Story
Since its launch in 2013, the Cultivation Street campaign has expanded to support hundreds of school and community gardening projects across the UK. It is now a thriving hub for gardeners to share stories, top tips and advice as well as access a plethora of free resources to enhance their gardening projects. For this week's Sunday Blog Share, we take a look at a competition entry from 2018.
Includeme2 Allotment Angels, entered by Susan Wilson
Includeme2 is a club for adults with additional support needs and disabilities that offers members the chance to partake in gardening activities. The Allotment Angels are a group of Includeme2 members who are busy rejuvenating a plot at Reidvale Community Allotment and in 2018 they were shortlisted for a Cultivation Street community garden prize and winners of the People's choice Calliope Colour My Life award.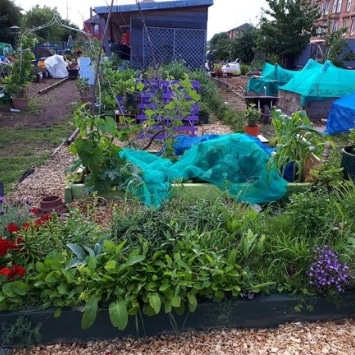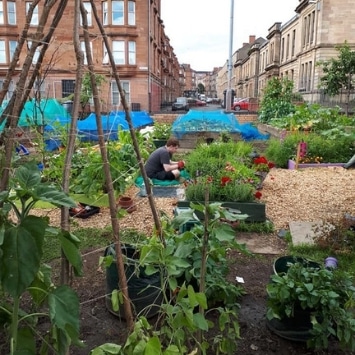 About the garden
At the beginning of April last year, the allotment plot was a bumpy wasteland, overgrown with weeds. Now, thanks to the work of the Allotment Angels, the allotment is an accessible space, featuring a herb garden, a country garden, a sunflower wigwam, fences made out of recycled pallets donated by local businesses and a forthcoming community chill out area with wheelchair access.
Taking inspiration from their urban environment, the team of disabled adults that comprise the Allotment Angels also used car parts from their local scrap yard to create feature planters for their Calliope® geraniums. These bespoke planters then took centre stage on some newly created raised beds while, next to them, the team planted up two pairs of jeans with blooming Calliope® geraniums.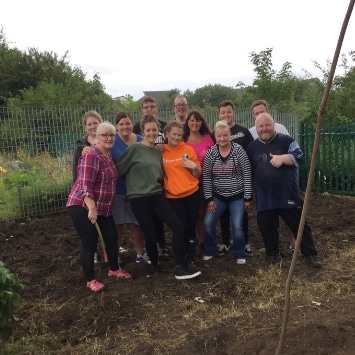 Impact on the community
The main impact of the garden is on the disabled adults that are able to use the space. They acquire gardening skills and have the opportunity to interact socially with others in the same position, to form friendships and use the garden as a way to release tension. The allotment has brought so many local adults and children together to work alongside one another to turn this formerly scruffy space into a thriving garden in just a matter of months. Members of the community have all enjoyed taking home vegetables that they have grown themselves. Disability groups and local charities have also become involved and often come along to help in the garden. Overall the project has improved the lives of many different groups of local people.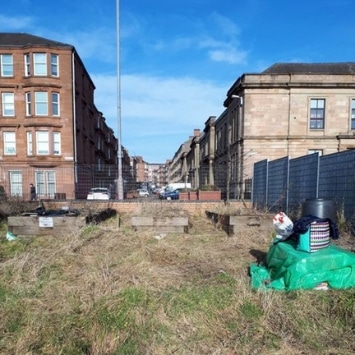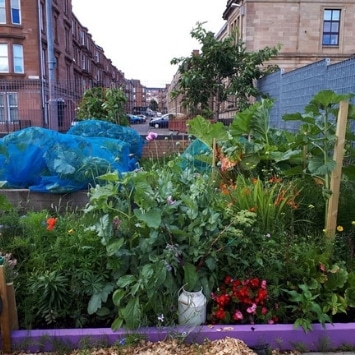 Thoughts from Includeme2 Allotment Angels in 2018...
"We should win because our members and volunteers have literally put their hearts and souls into transforming the plot into a workable allotment, growing vegetables to be shared among the locals, a local community café and a place for members to go and unwind. We look forward to finishing our chill out area so that we can sit back and admire our hard work on-site. Our members with additional support needs are thriving here and it will give them more opportunities in the future to grow. We have used our imagination to turn former pieces of junk into a vibrant and funny display. Our members, whose abilities vary, have all been involved in the design and planting and we've had fun creating a stunning display for all to see."
...and now
"Our allotment angels have been very busy over Christmas and the following months harvesting the last of our vegetables; preparing and weeding our raised beds; planting spring bulbs; making wild bird feeders and looking after our winter cabbages and cauliflowers. We had a great crop of Brussels sprouts and colourful beetroots. We also tend to the allotment plot that belongs to the Nursery. We have our heads together and have started planning our design for the Calliope My Life category - we like a challenge. We have just been awarded our level 4 gardening diploma and were given an advancing result in Keep Scotland beautiful award. Our winter cabbages were also featured in the April edition of Grow Your Own magazine. We all look forward to a bumper year of growing veg...."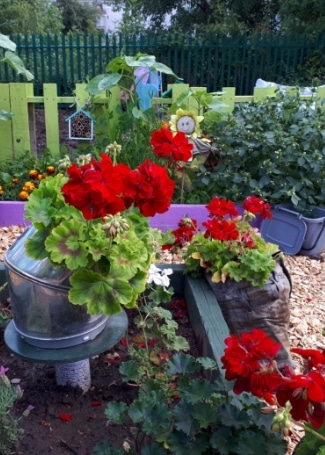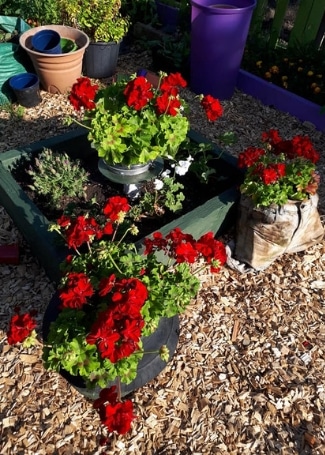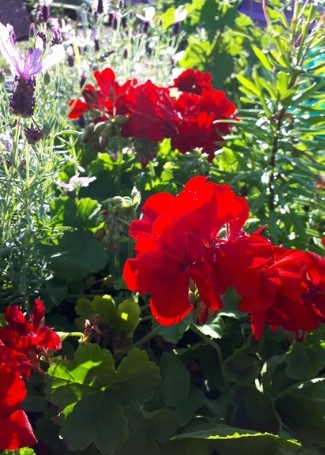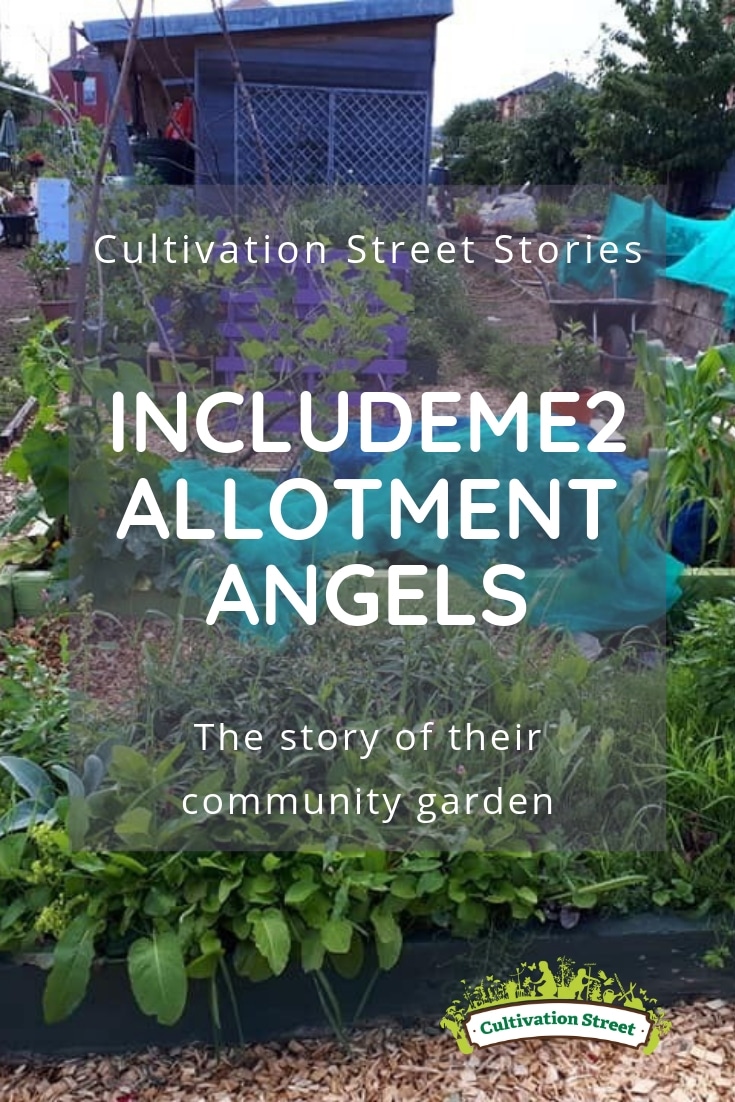 If this story has inspired you to become part of the Cultivation Street campaign, register for free now to take your community gardening project to the next level.
You'll receive an array of free resources, from seed packs, Calliope® plug plants and planting calendars to seasonal newsletters jam-packed with gardening advice, ideas and success stories to whet your gardening appetite. You'll also be given a chance to win big in the annual Cultivation Street competition, which has a staggering £20,000 to giveaway to school and community gardening projects that are changing the lives of people across the UK.