Friends of Ally Pally Station
The Friends of Ally Pally Station was set up in 2016 to create a community garden and improve the whole environment of the station. We bring the community together by inviting everyone to donate plants and care for the station garden together. Pots and planters have been sponsored by businesses, donated by garden centres and individuals, and made by schools and individuals. There are now over 40 different planters at the station.
Want to try growing your own hops? Click here for a step by step guide!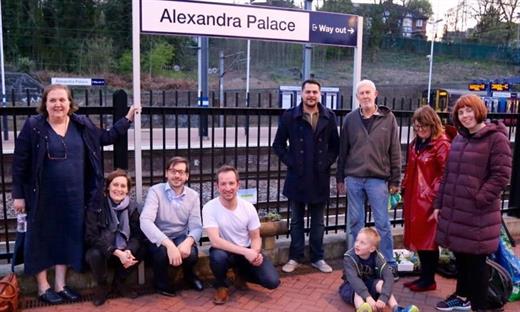 "The community support has been amazing"
We are delighted to have the support of Haringey Council, Great Northern Rail, Sunshine Garden Centre, and The Palace Gates Residents' Association.
Several local businesses are also coming together to transform the station. Further collaborators include Our Cottage Deli, The Starting Gate, Alexandra Cars, Hobart's Estate Agents, Tyrer Roxburgh Solicitors, Palace Gates Dry Cleaners, Crescent Hardware and Alexandra Palace, Pupils from Heartlands High School have built a fantastic planter on Platforms 3/4 and scattered wildflowers seeds on the banks. and Alexandra Park School horticulture students have installed a bay tree on Platform 1. We are truly bringing every type of community stakeholder together.
We should have a home grown station before 2019!
Hops growing
There is a collective in our area called Wood Green Hopping. They have given us four hops plants which we are growing in containers on Platform 1. In the Autumn they will be harvested and combined with those from other growers, before they are taken off to be brewed in a local pub. We should have our own home-grown station beer before the end of the year!
As a result of Giles' story we have put together a step by step guide of how to grown your own hops! Click this link to view it!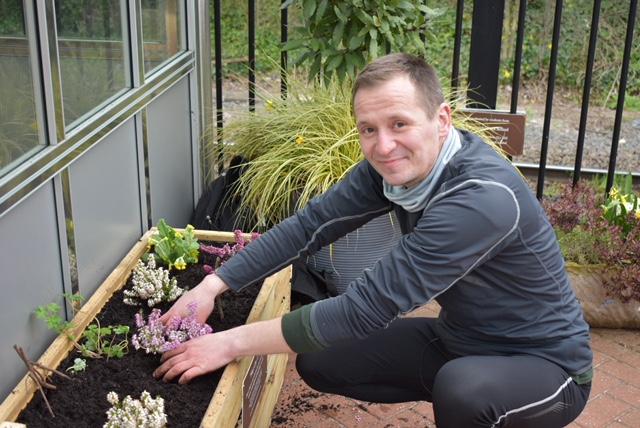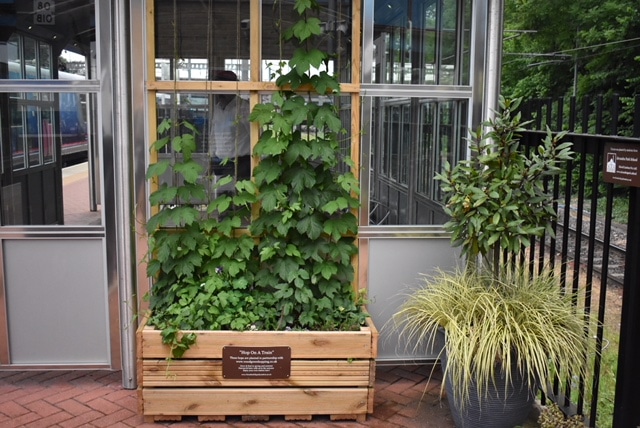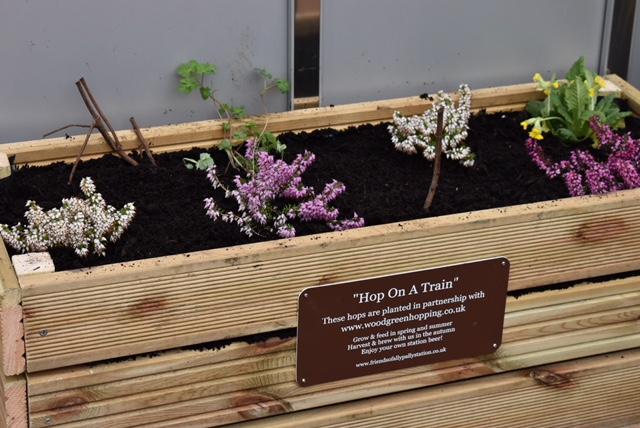 Future Projects
Their big project for this year is to convert a plot of land near the station that's derelict into a rose garden, and for their committee leader who is extremely ill they want to build a lavender healing garden. So, lots of exciting things are happening in the future.
Click here for a step by step guide on growing your own hops?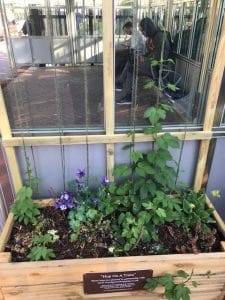 Community gardens across the UK are not only growing rapidly in numbers but are also doing incredible work, transforming lives as well as the land itself. We would love you to join us now.