Ambassador Q&A | Steve Purton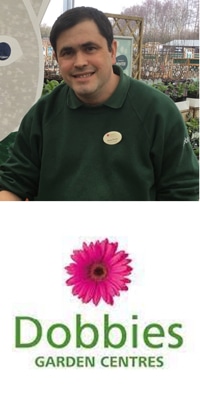 Our Cultivation Street network is made up of hundreds of individuals. We come across such great characters and personalities, all of whom add value to the Cultivation Street network. We thought it would be interesting to shine a light on a few of these characters here on our blog.
We had a quick question and answer session with our 2018 Cultivation Street Ambassador of the Year winner Steve Purton from Dobbies in Milton Keynes.
What is your job role?
Job role-community champion heading up community outreach and support plus events and education at Dobbies Milton Keynes.
Where did you passion for gardening begin?
My passion for gardening has been ignited since working at Dobbies, seeing the gardening teams enthusiasm and being able to share that with schools and community groups.
What is your go to snack and drink while you are enjoying your garden?
Fav snack would be a mug of tea and biscuit plus a good book.
What do you love about your interaction with customers?
I  love it when you see children that have visited on a school trip coming back to buy some gardening bits!... Then you know it's all worth while.
What is your top tip for a community or school when they are just starting out on a project?
My top tip for starting a community project or school club is get in contact with cultivation street as it's amazing the support and guidance they can offer.
What is your favorite season?
Favorite season is the spring or summer I long for the warmer weather and light evenings.
Where is your happy place?
My happy place is at home with my wife and son.
Steve is writing our Plant Of The Month for 2019 take a look at his posts in our tips section >>