Angela Fletcher | Her Garden Ambassador Story
Since its launch in 2013, the Cultivation Street campaign has expanded to support hundreds of school and community gardening projects across the UK. It is now a thriving hub for gardeners to share stories, top tips and advice as well as access a plethora of free resources to enhance their gardening projects. For this week's Throwback Thursday, we take a look at one of our fantastic Garden Centre Ambassadors from our 2018 competition.
Angela Fletcher, Notcutts Rivendell
Angela Fletcher is the Horticultural Manager at Nottcutts Rivendell. A lover of the outdoors, Angi has taken on two apprentices who she has encouraged to become actively engaged in supporting the community. She supported the planting of a memory garden for one of the Manchester bombing victims in 2017 and in 2018 was one of the highly commended ambassadors in the Cultivation Street competition.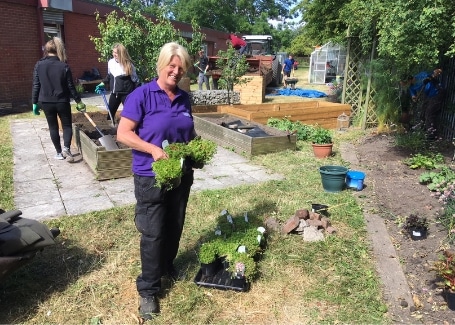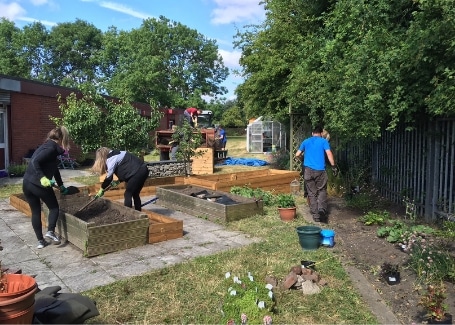 Interaction with the community
In the garden centre Angi runs regular classes and workshops for local schools on topics such as how to grow on plug plants. Last year, she was an integral part of a project to design and create a sensory garden at Warrington Hospital, incorporating donations from the public, including Christmas trees.
Angi also organised supplies and resources for the creation of the Megan Hurley Prayer Garden at Halewood Church of England School in honour of a student who lost her life in the Manchester bombings in 2017. As a thank you for her help with the project, the school gave Angi a brooch of Megan made by her brother.
In Angela's words in 2018...
"Being involved in the community has meant that more people get to know my face, making me more approachable. I want them to be able to ask me questions as I love to help and promote the common good. As an ambassador, my biggest challenge has been speaking publicly at the garden centre, but the audience's feedback has always been so good it's really helped me to develop my skills and to share my knowledge – so it's not just me helping them, it works both ways."
Since the competition
The backbone of Notcutt Rivendell's charities is Elaine Dixon, their operations manager. Elaine authorises everything that is to be sent forward to help the community and has a great rapport with the different garden centres.
Elaine has organised for bulbs to go to a local school which she supports, Locking Stumps. Over the year Elaine has also arranged for aggregates to go to the school. The children have used their own initiative and planted up wellies to sell which has raised £400.
Since around September Angela has been to the Wonky Garden on numerous occasions and has taken collections of Primroses, Alpines, Pansies, Violas, Rhubarb and Ornamental Cabbage. They have now joined together with Halton Havon Hospice and we sent enough bulbs to distribute between them. They have also been presented with a cheque for £300 which is from the sales of carrier bags. Angela is looking forward to the start of spring and her involvement being more active with the gardens.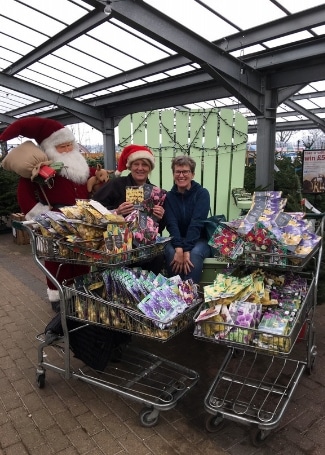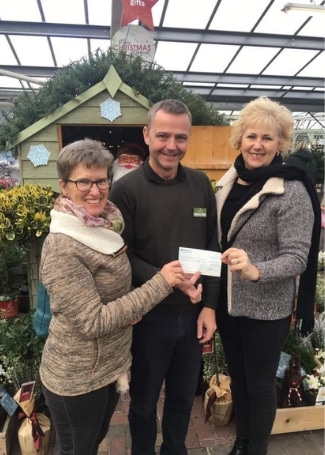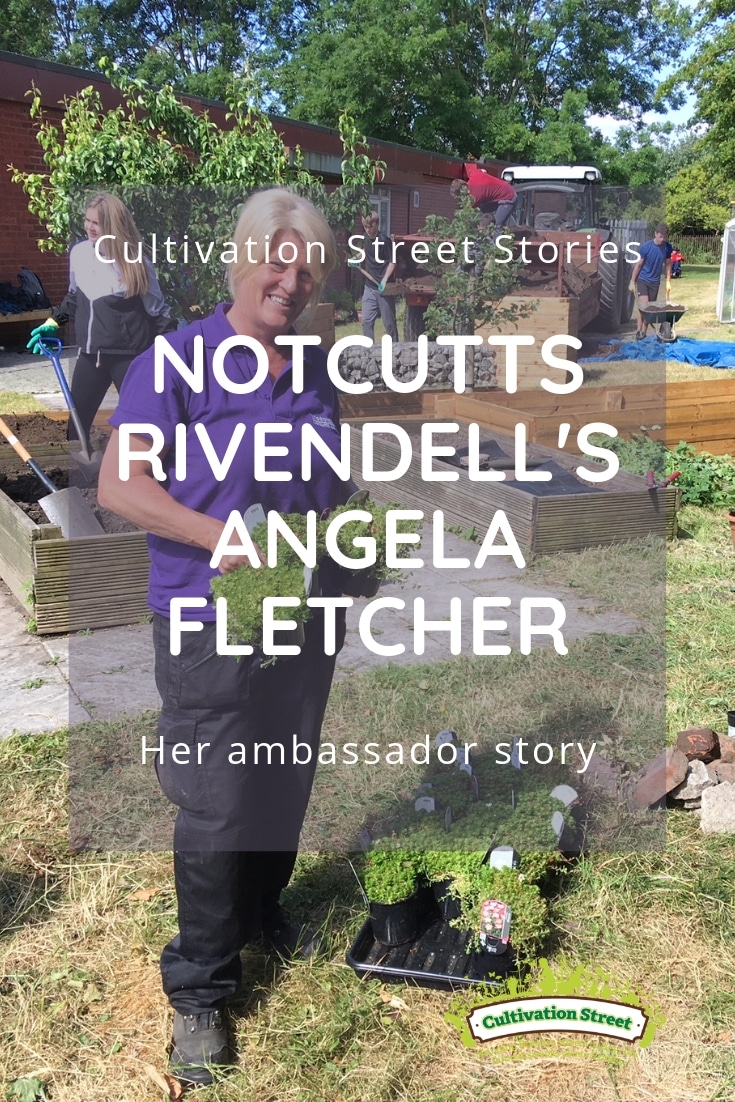 If this story has inspired you to become part of the Cultivation Street campaign, register for free now to take your community gardening project to the next level.
You'll receive an array of free resources, from seed packs, Calliope® plug plants and planting calendars to seasonal newsletters jam-packed with gardening advice, ideas and success stories to whet your gardening appetite. You'll also be given a chance to win big in the annual Cultivation Street competition, which has a staggering £20,000 to giveaway to school and community gardening projects that are changing the lives of people across the UK.