Cultivation Street 2015: Meet Winners Bedford Road!
[fusion_builder_container hundred_percent="yes" overflow="visible"][fusion_builder_row][fusion_builder_column type="1_1″ background_position="left top" background_color="" border_size="" border_color="" border_style="solid" spacing="yes" background_image="" background_repeat="no-repeat" padding="" margin_top="0px" margin_bottom="0px" class="" id="" animation_type="" animation_speed="0.3″ animation_direction="left" hide_on_mobile="no" center_content="no" min_height="none"][fusion_youtube id="D3mr99nolmE" width="600″ height="350″ autoplay="no" api_params="" class=""]
Meet the winners of our 2015 Cultivation Street competition!
A panel of judges, including leading figures from the horticultural and sustainability industries, as well as newspaper editors, judged our incredible community gardening entries. Read on to discover their story and see the photo gallery.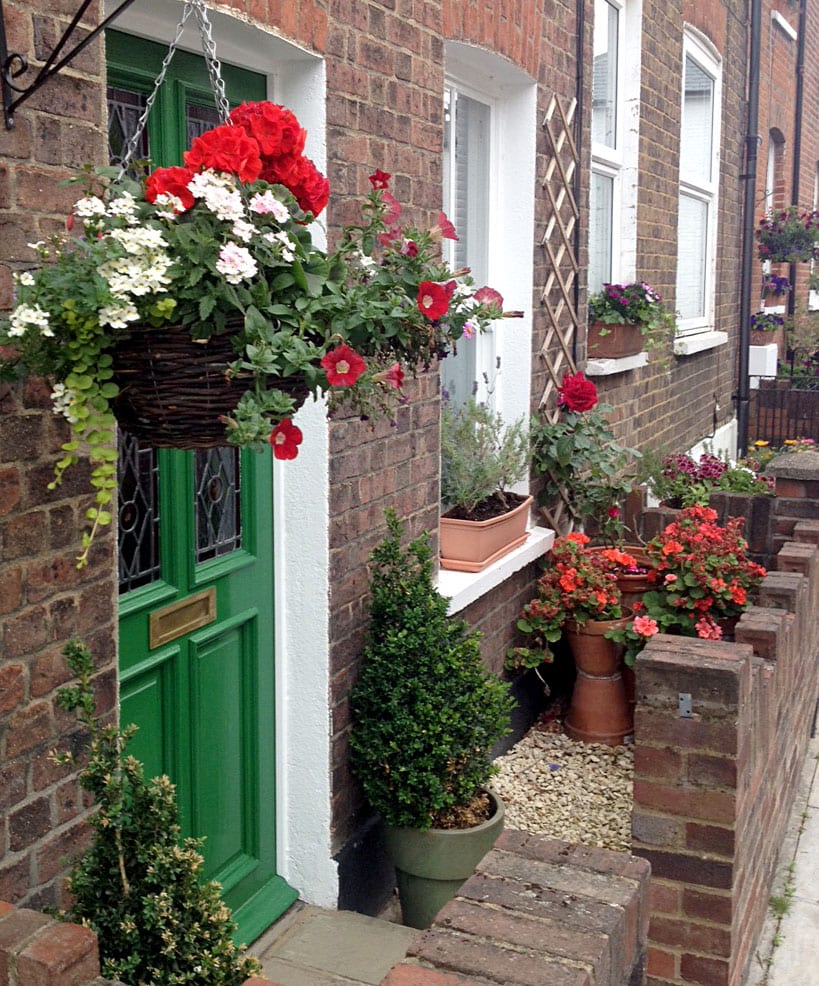 And they were bowled over by the incredible gardens that belonged to residents of Bedford Road.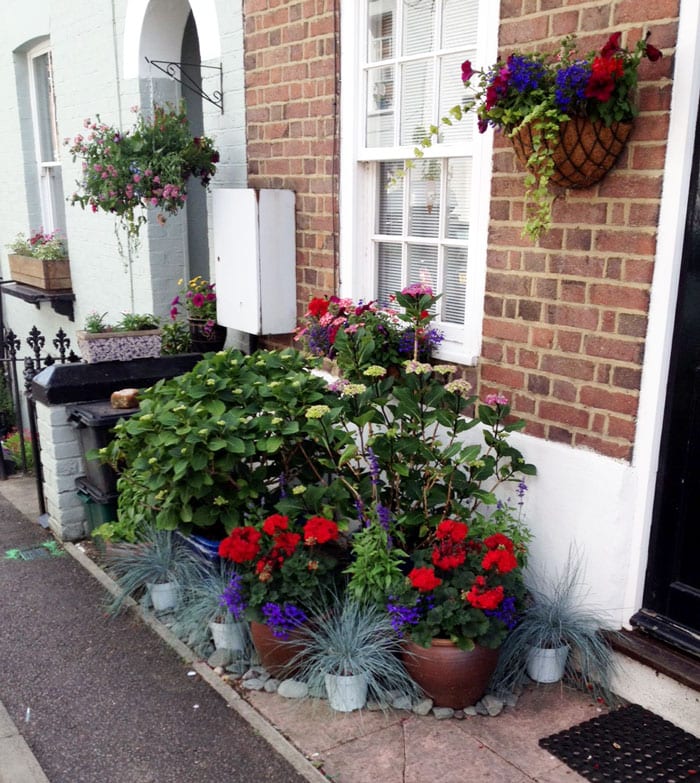 Their area is made up of Victorian and Edwardian terraces that have little or no front gardens.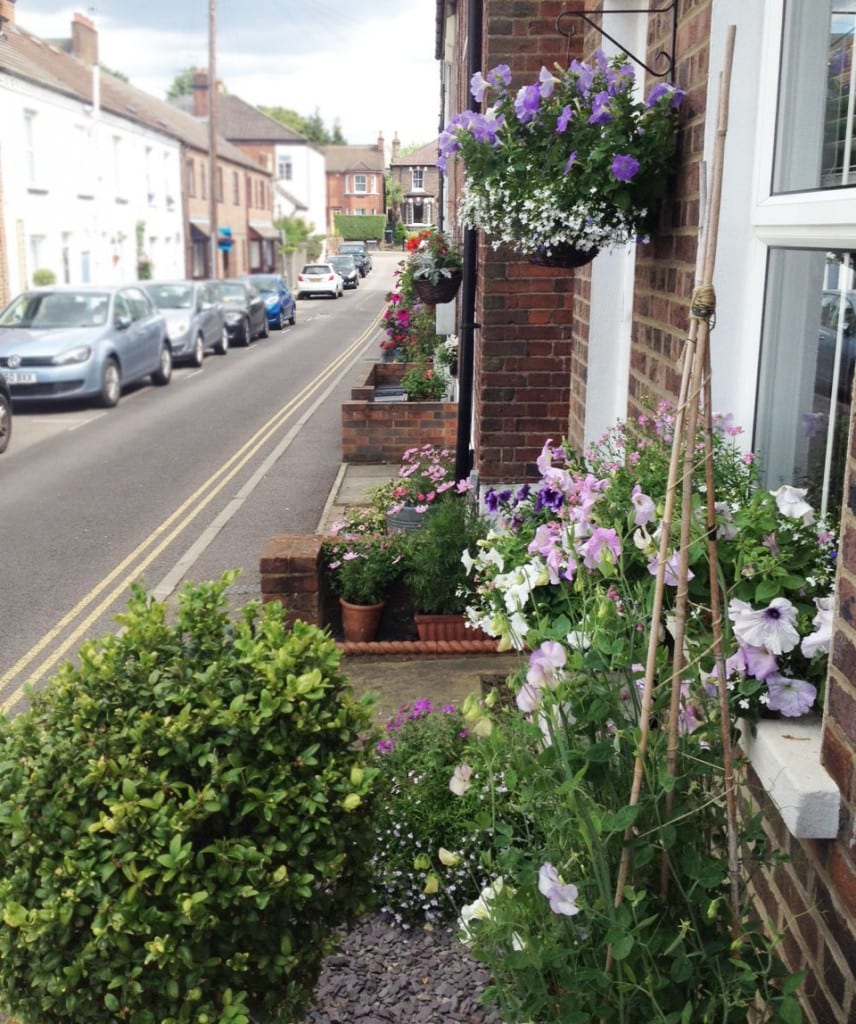 A few years ago, major roadworks turned the area into a building site for six months.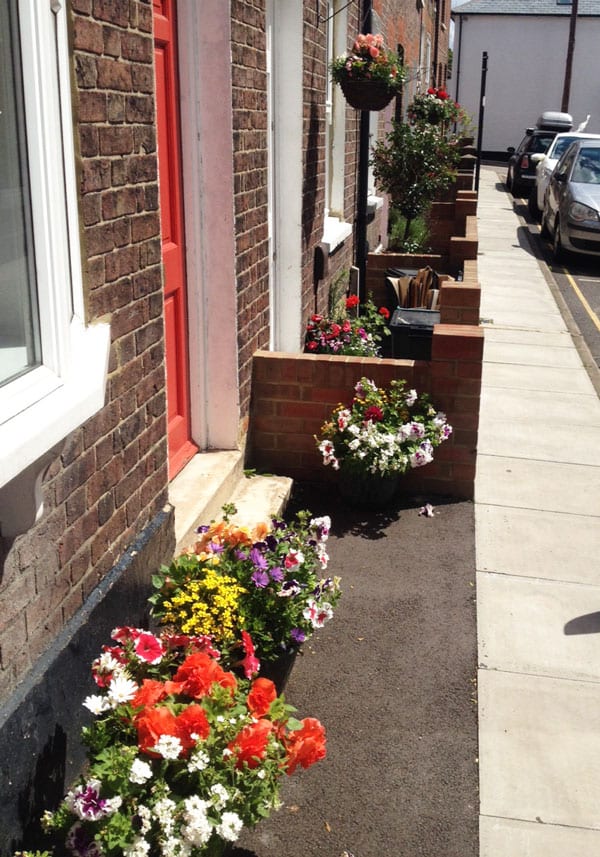 One of the residents, David Glanville, became so frustrated he decided to take action.
He encouraged his neighbours to start growing plants and flowers in pots to give the street a lift.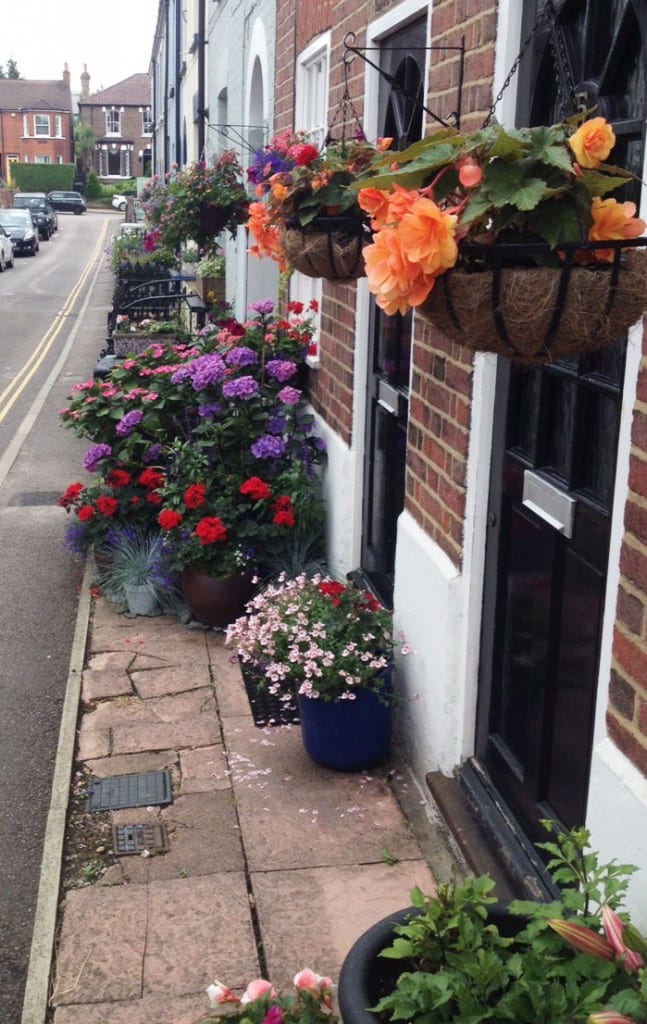 He organised a gardening competition and got a local nursery on board to support the project. Aylett's Garden Centre offered residents discounts on plants to get them started.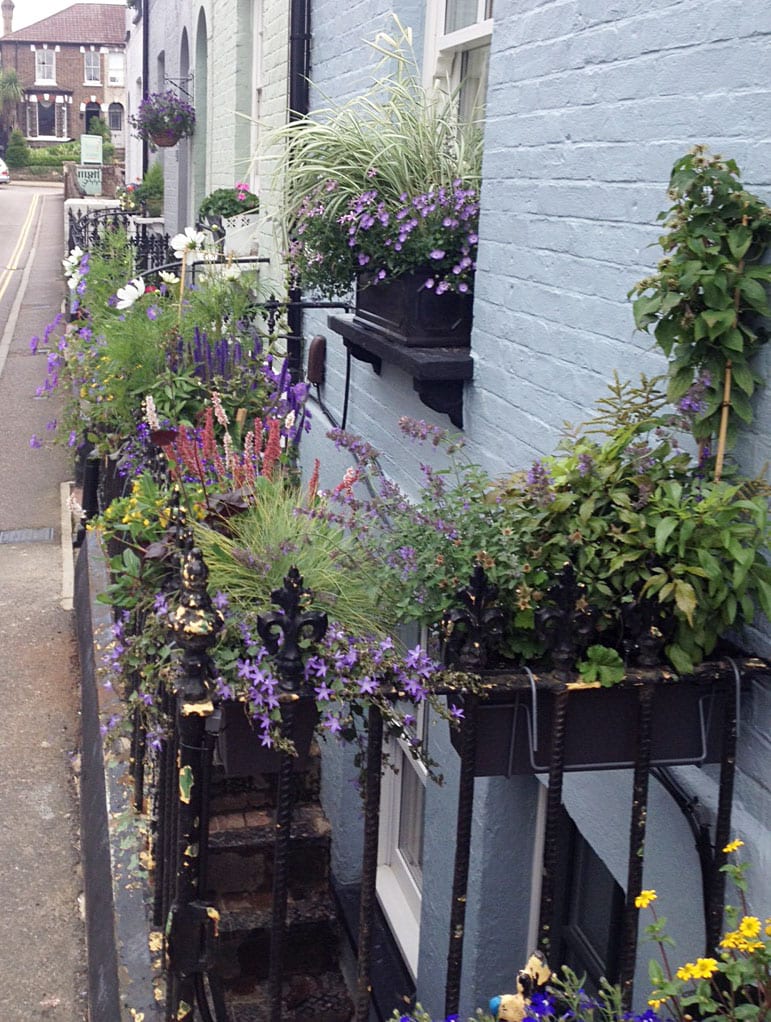 Soon other streets joined in and the neighbours formed a thriving community group. They all come together for pub drinks and 'meet the neighbours' events.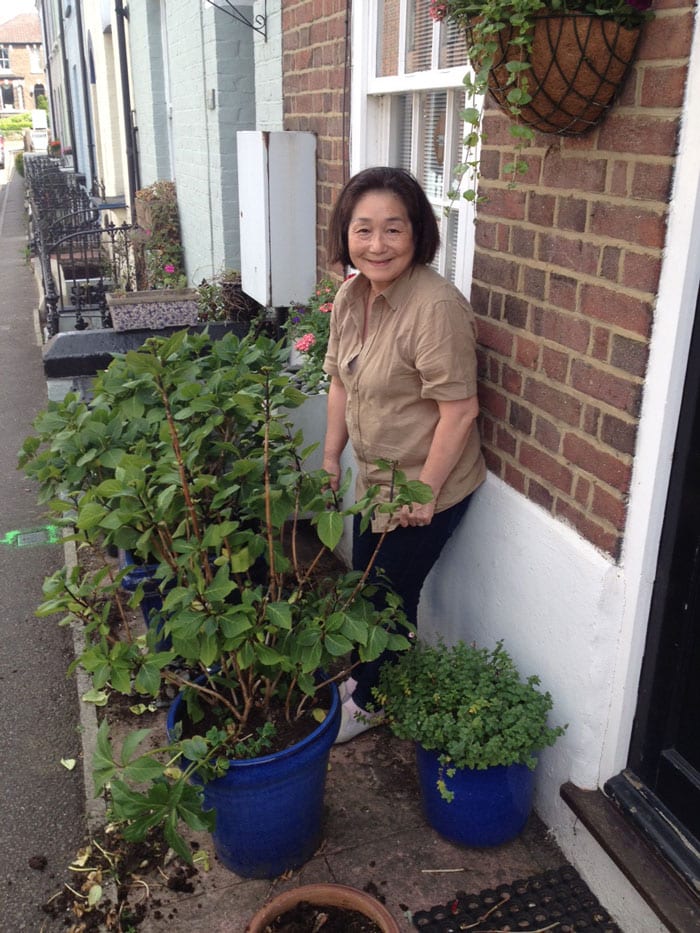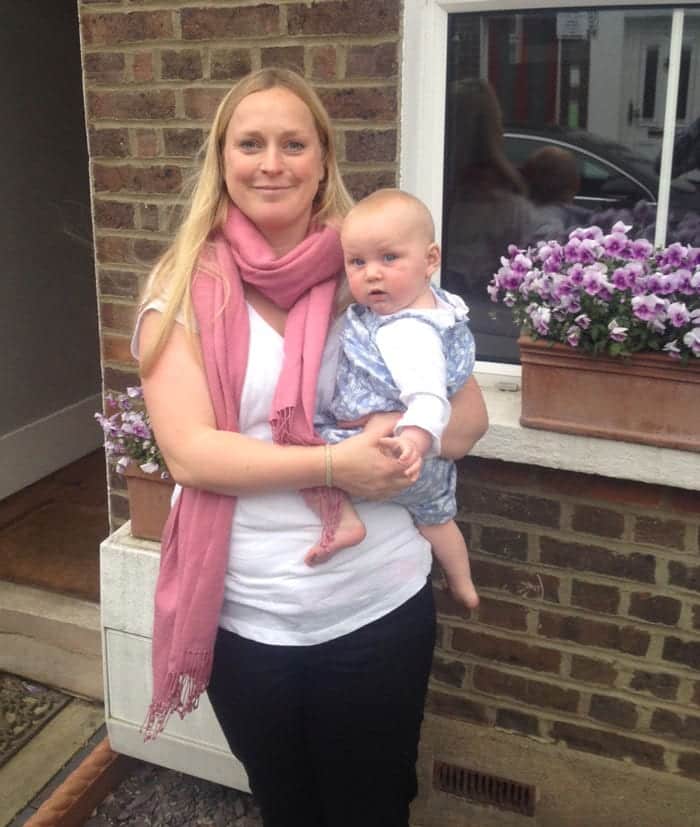 David said: "I am absolutely delighted that practically every house in the road is taking part in this year's competition!"
Read more about this on the Mirror's website.
Judges were impressed by how the whole community had come together to make the street a nicer place to live.
And it also shows what can be done even without a proper garden! All these plants are grown in containers as the garden space has no soil.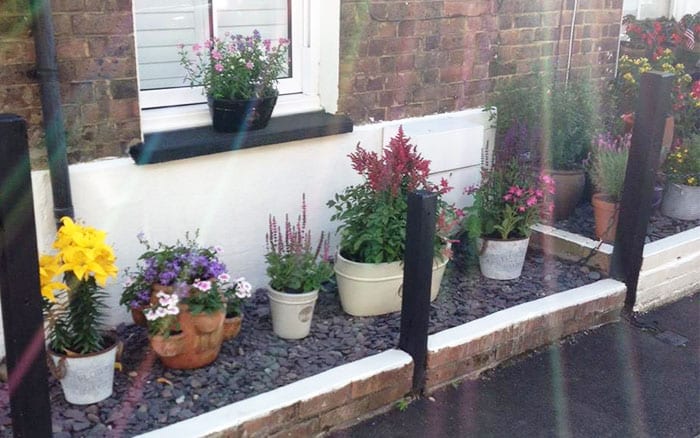 Congratulations to David and everyone taking part in and around Bedford Road!
Discover the Cultivation Street regional winners and special category winners too.[/fusion_builder_column][/fusion_builder_row][/fusion_builder_container]