Cultivation Street 2015: Special category community winners
Judging the Cultivation Street entries this year was so hard. All our shortlisted entries had fantastic gardens and we were hard pushed to pick the winners.
Congratulations to all on this list!
Find out more about our Cultivation Street community gardening campaign here!
Transformation Street
Cyril's Memorial Garden, Liverpool
A group of neighbours has joined forces to take over derelict land in their estate. They decided to create a memorial garden for friends they had recently lost.
They formed a committee and put in new paths and fences. A local man made the benches, which are dedicated to loved ones and inspiring residents who have helped others.
Another man donated the central statue in memory of his late wife. Then they opened up the beds for memorial roses, dedicated to lost loved ones.
The garden became such a moving place that a local priest came along to bless it.
Judges were thrilled to see a community garden space being used to remember local people and give residents a place of solace.
Pollination Street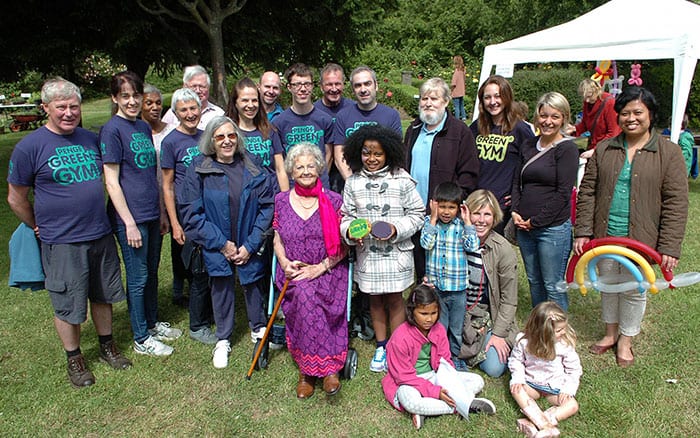 Penge Green Gym, London
Penge Green Gym Community Gardening is an outdoor gardening and fitness project. Members have taken over the neglected local Winsford Gardens to restore them.
They created a space for the local community to grow food and a special wildlife haven. They now have two native wildflower meadows as well as bug hotels, wood piles, insect chalets, a stag beetle log habitat and a community orchard.
They also turned a disused pond into a bog garden and installed hedgerows around the site. They are planning to create a bug trail through the woods.
Judges were impressed by their support for wildlife and biodiversity, and the way they opened up the gardens for the whole community.
Sustainability and Community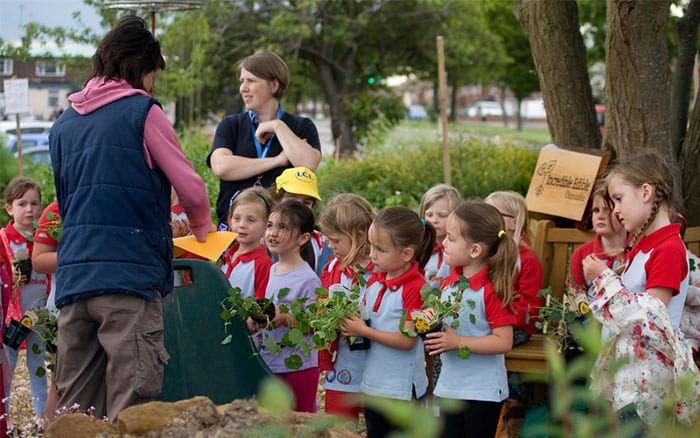 Incredible Edible, Dunstable
Passionate gardener Sahira took over an unused piece of wasteland in her local area to create a community garden. They received a grant from Affinity Water to install water harvesting schemes and now hold some 4000 litres of water on the site.
Neighbours old and young volunteer their time to grow fruit, veg and flowers. Many people in the area live in flats with no gardens, so the project gives them a green space to enjoy.
They recycle soil, get horse manure from local stables and use recycled objects as planters. They have also involved local businesses and children's groups like Brownies and Rainbows.
The judges loved the community-led project and sustainable water scheme, as well as the initiatives to involve local children.
Multiplication Street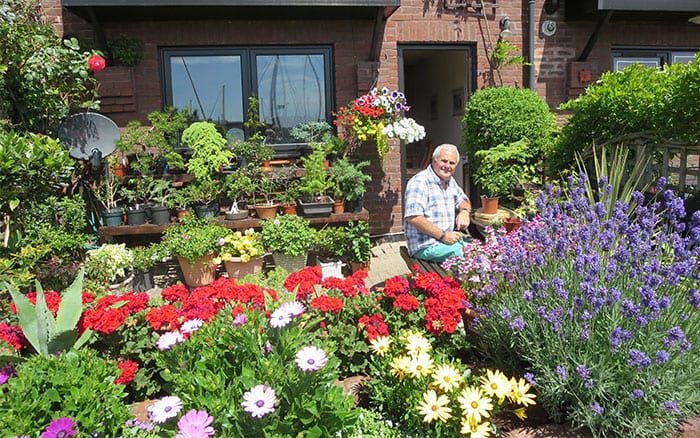 Hotwells Waterfront, Bristol
Households involved: 44 houses, 22 flats.
The Bristol Docklands have undergone a regeneration in recent years, but the new houses had concrete and paved gardens. So residents began to install pots, planters and raised beds to create front gardens and green up the area.
They now have thriving front gardens as well as a community herb garden, and the planting has spread across the bridge and to the local pub.
The waterfront has many visitors and passers-by who enjoy coming to see the gardens, They stop to talk to the residents and admire the plants.
Judges were impressed by their beautiful gardens and the community spirit they had created. It also proves that gardening is contagious!
Inspiration Street
Joint winners: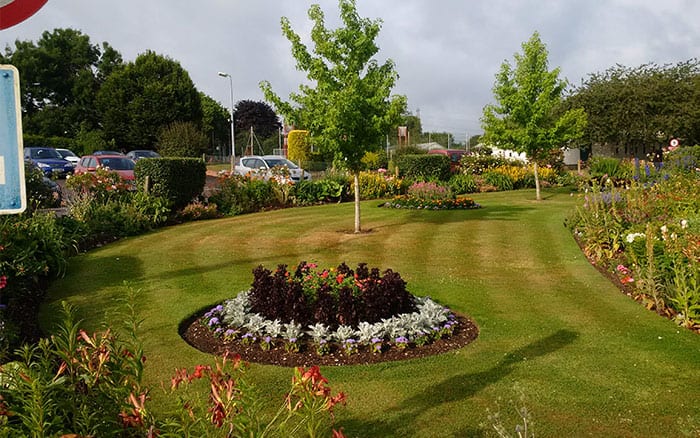 TriServices Cotswold Centre, Wiltshire
The TriServices Cotswold Centre provides temporary accommodation for RAF personnel and their families in self-contained homes. It is used to help families in transit, personnel who have been injured or are leaving the RAF.
Many people arrive from military base camps stressed and fearful for what the future will hold, and the gardens create a relaxed atmosphere for them.
There is a communal space with circular flowers beds and residents can grow and tend to container gardens and hanging baskets.
One previous resident told us: "The flowers and gardens always instantly lifted my mood".
Judges were impressed by the positive impact that plants and gardening was having on the residents.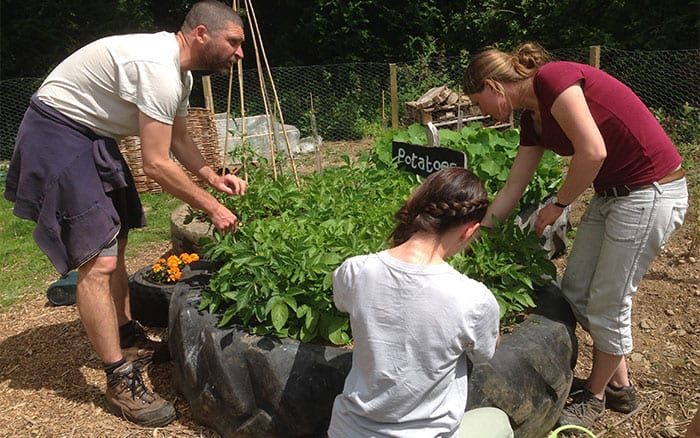 Boot Up! Cornwall
Boot Up! is part of Cornwall's Virtual School for children in care. It provides space for learning outside of the classroom.
The project works with people aged 11 to 14 on gardening, horticultural and construction projects to build their skills and confidence.
This year the young people said that the traditional raised bed allotments were too difficult to maintain, so they overhauled the area and turned it into a no-dig organic garden.
They had lessons in mulching and companion planting and began sowing seeds in the spring. They are currently growing veg, herbs and edible flowers.
Operations Manager Jane Atkinson told us: "The young people have taken ownership of this garden and the project has changed their lives. They have learned how to take responsibility and care for something."
The judges loved the organic garden and the fact that young people led the project.
Germination Street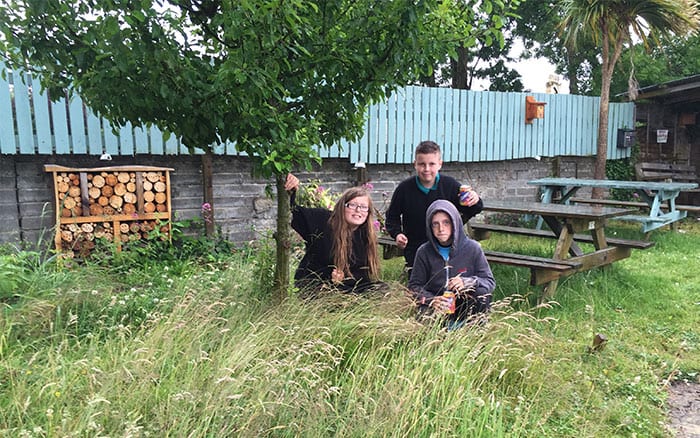 Point Youth Club, Wales
Point Youth Club gives people aged 11 to 25 the opportunity to acquire new skills and confidence. They joined forces with a park ranger to establish a new garden at the centre.
Over half term, young people got their hands dirty planting, making a bug hotel, sowing wildflower seeds and fixing up a shelter for shade.
They also learnt about pollinating insects and their role in producing food crops. Inspired, they created a 'Naturally Buzzing' wildlife area, including an insect hotel for many different species.
Now they plan to start a fruit and veg plot to learn how to become self-sufficient.
Judges were impressed by their new garden space and the strong focus on wildlife.
Cultivation School
1st prize: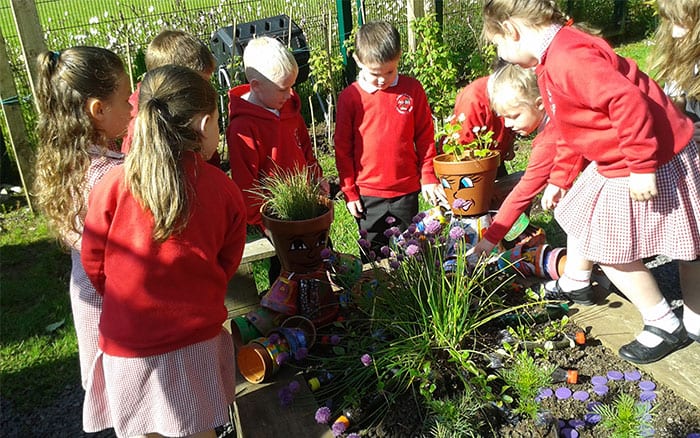 Ballycraigy Primary, NI
Ten years ago the garden at Ballycraigy Primary School was just tarmac and grass. It is now a thriving school garden involving all pupils at the school.
They have a formally designed garden with raised beds, fruit bushes, a greenhouse and polytunnel, an outdoor gym, a woodland trail, outdoor play areas, a pond and hen house too.
Staff, parents and grandparents come to help out as well as the youth club, mother and toddler groups and residents of the local estate.
A community gardening group also use the area and made furniture from recycled pallets. They have registered for the Eco Schools project and have recently sown a wildflower meadow.
Judges were bowled over by the range of growing and wildlife projects the school has in place, as well as the involvement with the wider community.
2nd prize: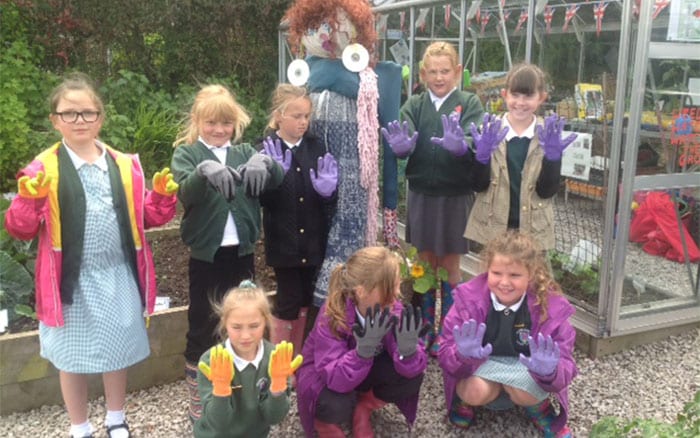 Dalton St Mary's, Cumbria
Dalton St Mary's school gardening club was started two years ago. It was originally just for Year 3 pupils, but they loved it so much it has been expanded to Years 3, 4 and 5.
They took over an abandoned garden plot and cleared the raised beds and greenhouse. Pupils planted seeds, flowers and veg crops. In the second year the group doubled in size so they started fundraising by selling plants.
The children entered a gardening competition to build a model WWI garden and were runners-up. Inspired, they created a WWI garden on the grounds and invited residents of the local sheltered housing to come and talk about the war.
The children swapped gardening tips with the elderly residents and regularly drop round to visit them with fresh produce they have grown.
Judges loved the diverse projects and the use of gardening to teach history.
3rd prize: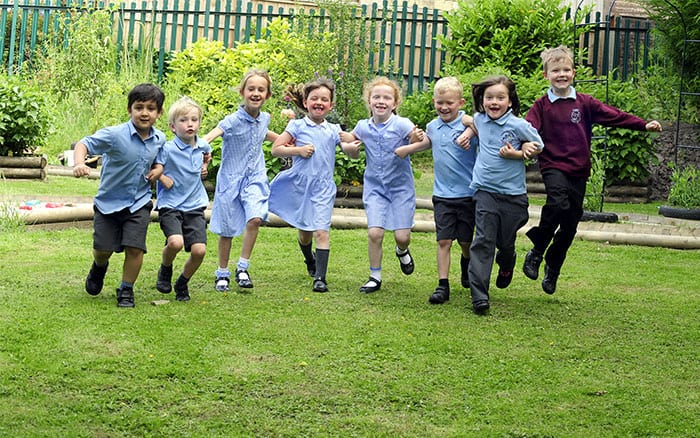 Eagley Infants, Bolton
Eagley Infants School is using all the grounds for school gardening projects. They have taken over an unused area to create a new outdoor classroom.
Children grow fruit, veg and flowers, sow wildflower seeds and create insect habitats, as well as areas for play and learning. They design and develop all parts of the garden.
They have hatched ducks and chickens, started a wormery and put in water butts and compost bins. They also have an Enchanted Wood and Gruffalo's Den, which are used for storytelling activities.
Children have taken their gardening skills to a community garden, a local playgroup and to help some elderly neighbours with their pots.
The school recently held an outdoor themed week involving children, parents and governors. They built pollinator walks, textured paths, willow sculptures and art from recycled materials.
Judges were impressed by their range of activities and the use of the garden in varied parts of the curriculum.