CULTIVATION STREET 2021 WINNERS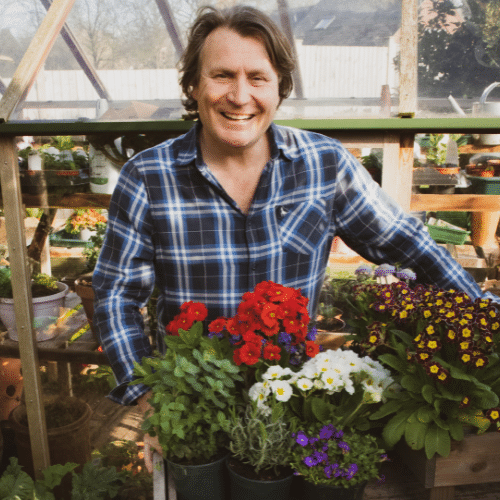 A note from David Domoney
Despite or perhaps because of lockdown, Cultivation Street 2021 saw more entries than ever before. Record numbers of people entered our community gardening competition, including many returning projects, but also a fabulous number of brand-new entries, gardens created over the past 18 months and still coming into their own.
These weren't just community gardens; there were school gardens too, and our judges were blown away by the high standard of the entries, highlighting just how important gardening and growing together is for the nation. And how for so many people it benefits physical health as well as mental well-being. Cultivation Street, sponsored by Miracle-Gro® and supported by the Daily Express, remains a beacon of green guidance and advice. We love watching gardens grow and develop so we are already so excited for next year – the 10th anniversary of the campaign! 
Well done to all those who entered and keep gardening!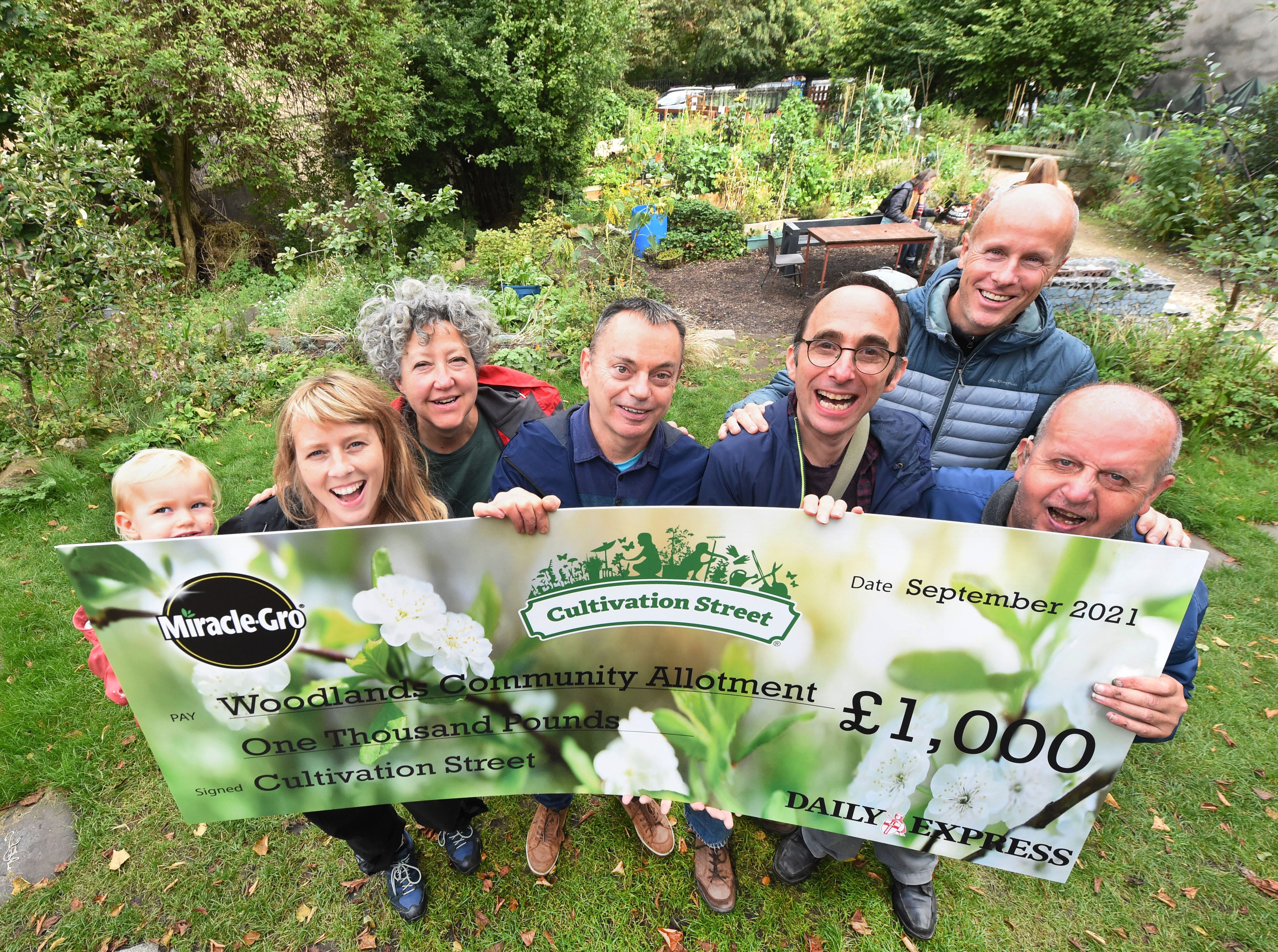 This award goes to fantastic and inspiring community gardening projects who are making their local area a greener place to live. Our winner, taking home £1,000 prize money and a Miracle-Gro® hamper, is Woodlands Community Garden based in the heart of Glasgow – a green oasis that was once a derelict site.
Now a much-loved community resource, it's used for volunteering, education, play, and socialising. It's a hub where each year around 50 households grow their own fruit, veg and herbs. With many residents not having access to their own gardens, it's an important part of the community as an accessible green space. 
The garden has a hub for meetings and socialising which encourages the community to come together to share stories, tips and support. As well as this there is a performance stage area for events which children can use to put on shows and share their love for gardening. Tim Cowen who runs Woodlands Community Garden said: "The pandemic has challenged us all and created huge pressures for so many people. We knew that our community garden has been helping people by providing a lifeline space for them and to come together and find comfort in the beauty of nature. It's so wonderful to have our hard work recognised, not just as the best in Scotland, but as the best in the UK. After a difficult year, it's really boosted our spirits and brought a big smile to our faces."
Second place went to Winsford Gardens, Penge Green Gym, London, who win £500 and a Miracle-Gro® hamper.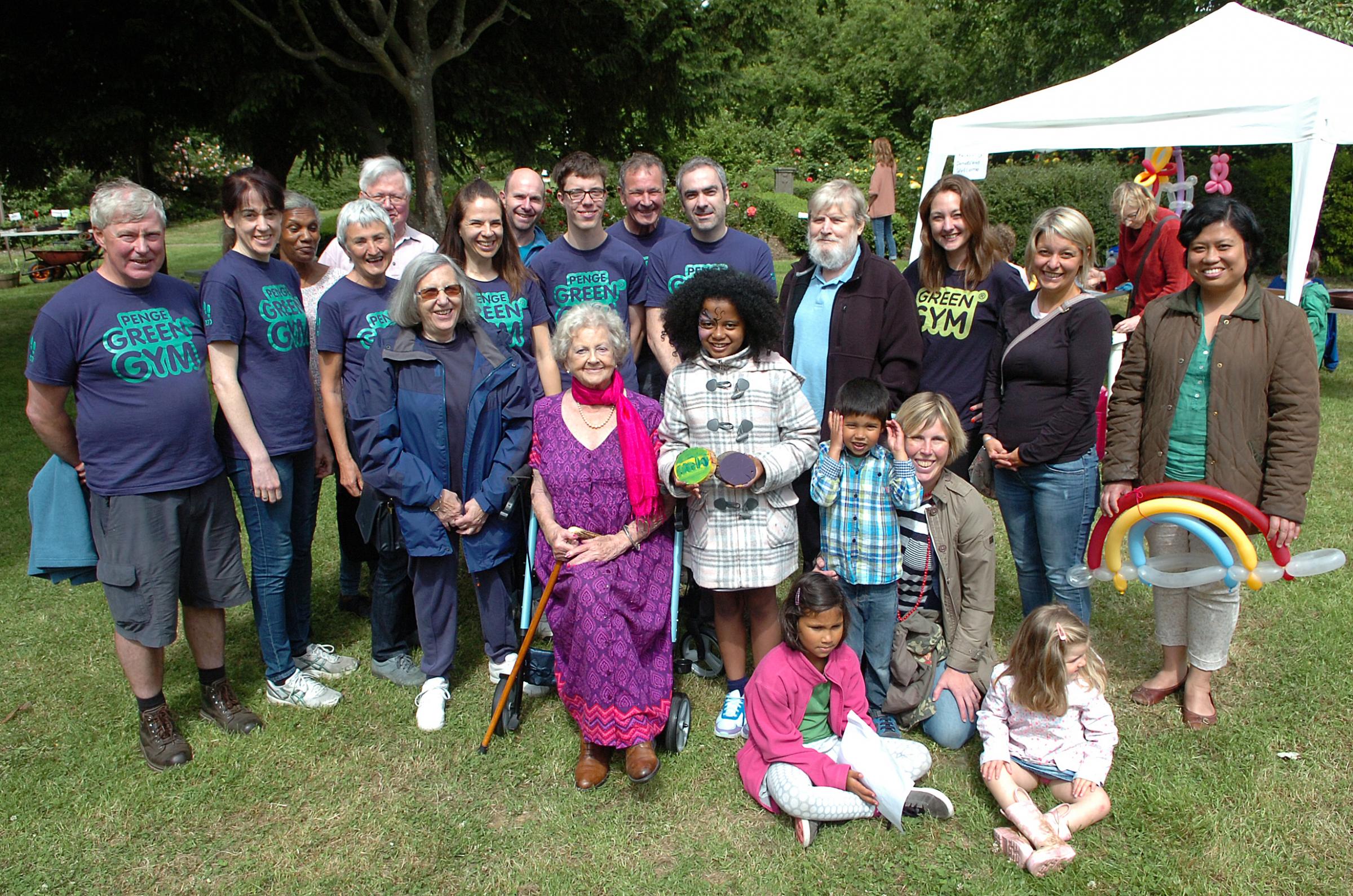 Third prize went to Root 'N Fruit in Stoke-on-Trent, Staffs, taking home £250 and a Miracle-Gro® hamper,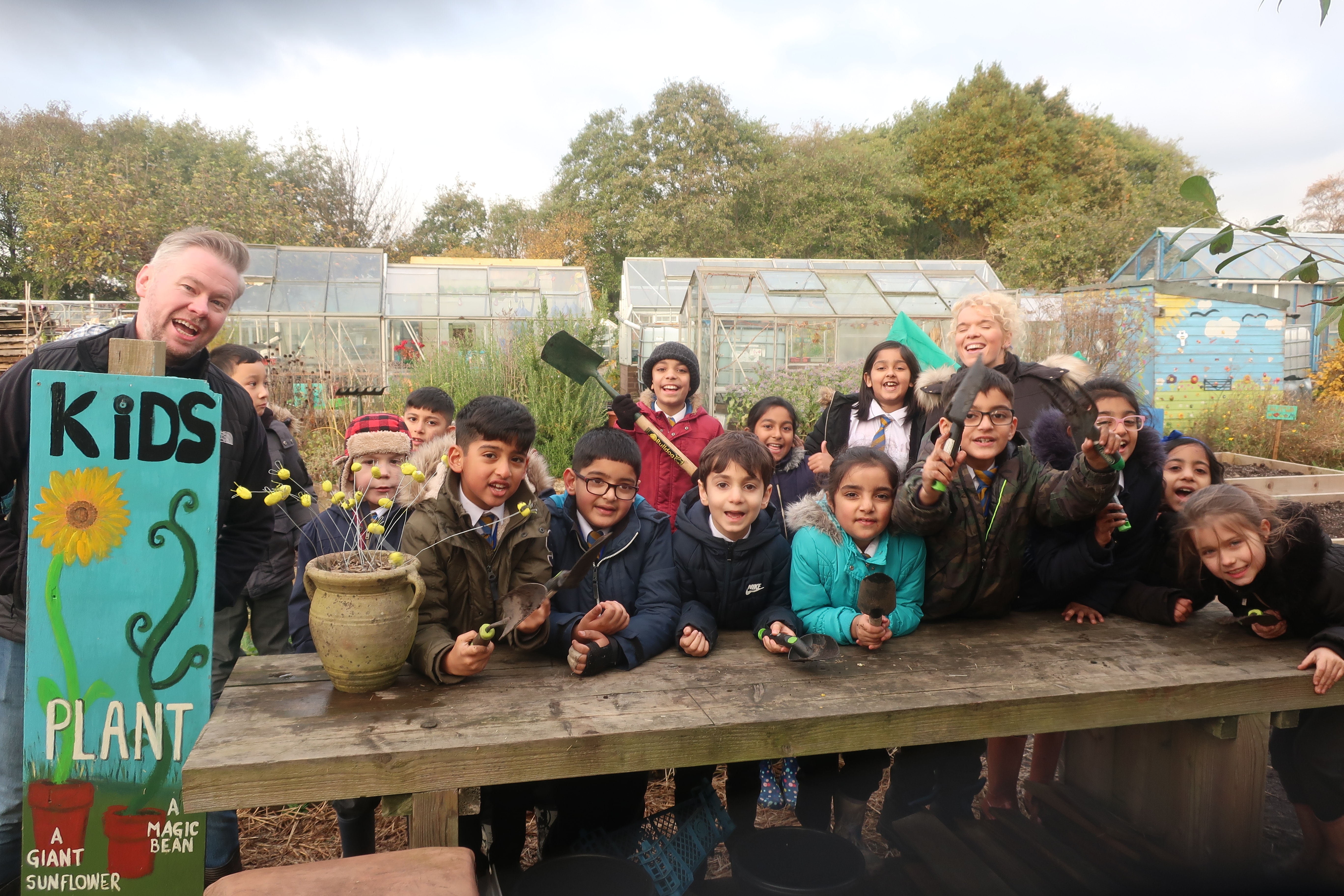 Highly Commended and winner of a Miracle-Gro® hamper Taff Community Allotment, Cardiff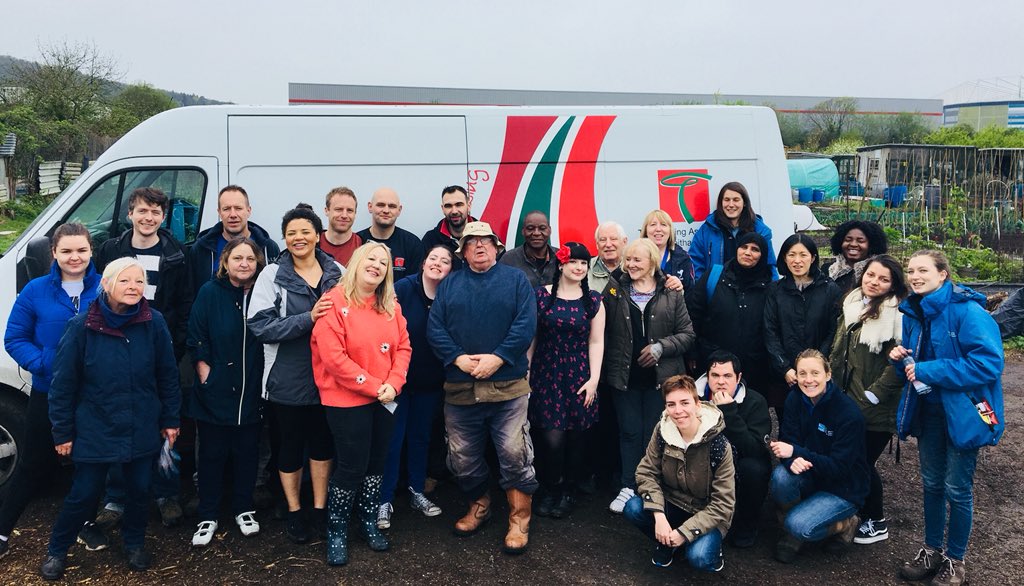 Highly Commended and winner of a Miracle-Gro® hamper Ahimsa Allotment, Leeds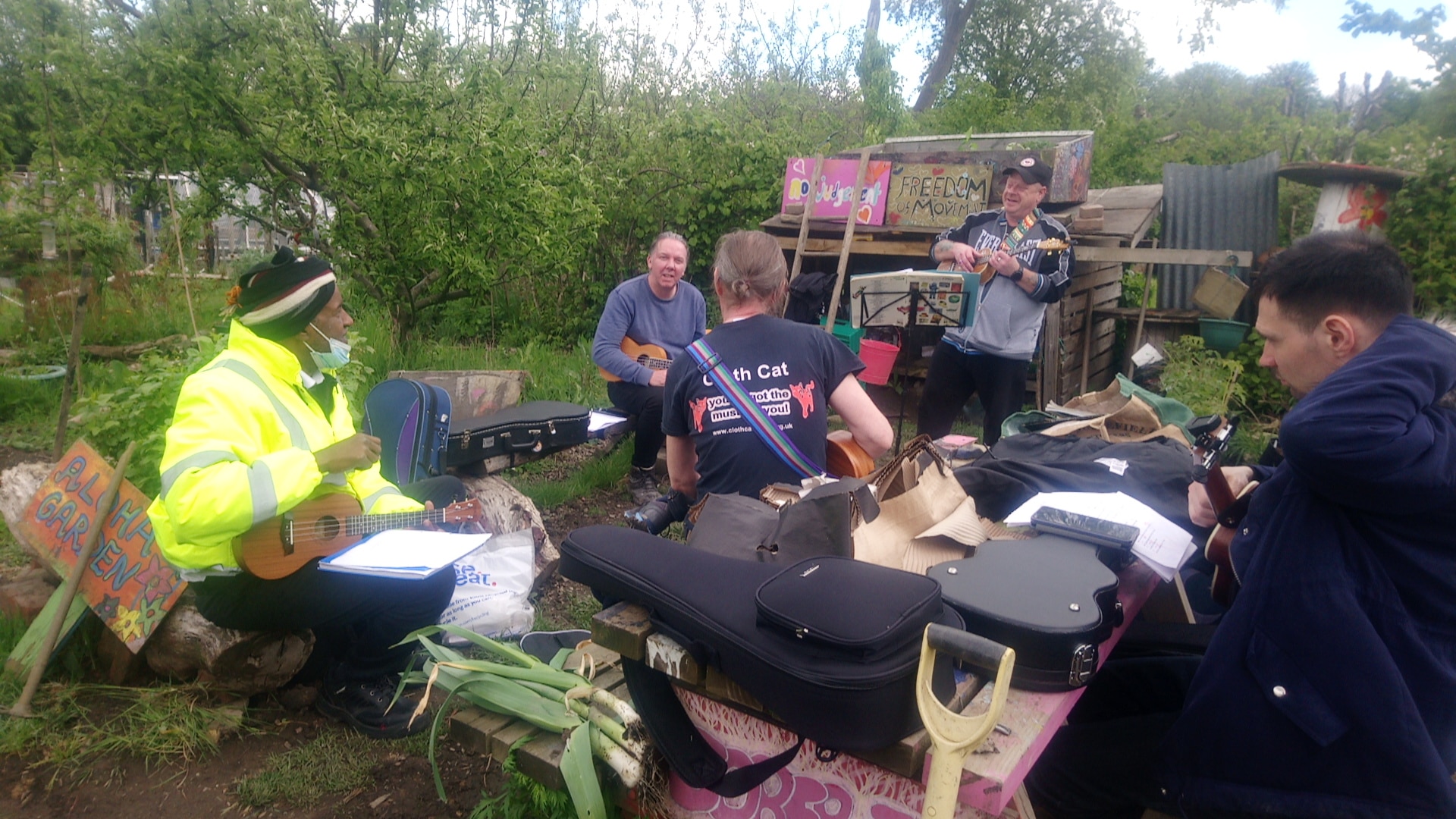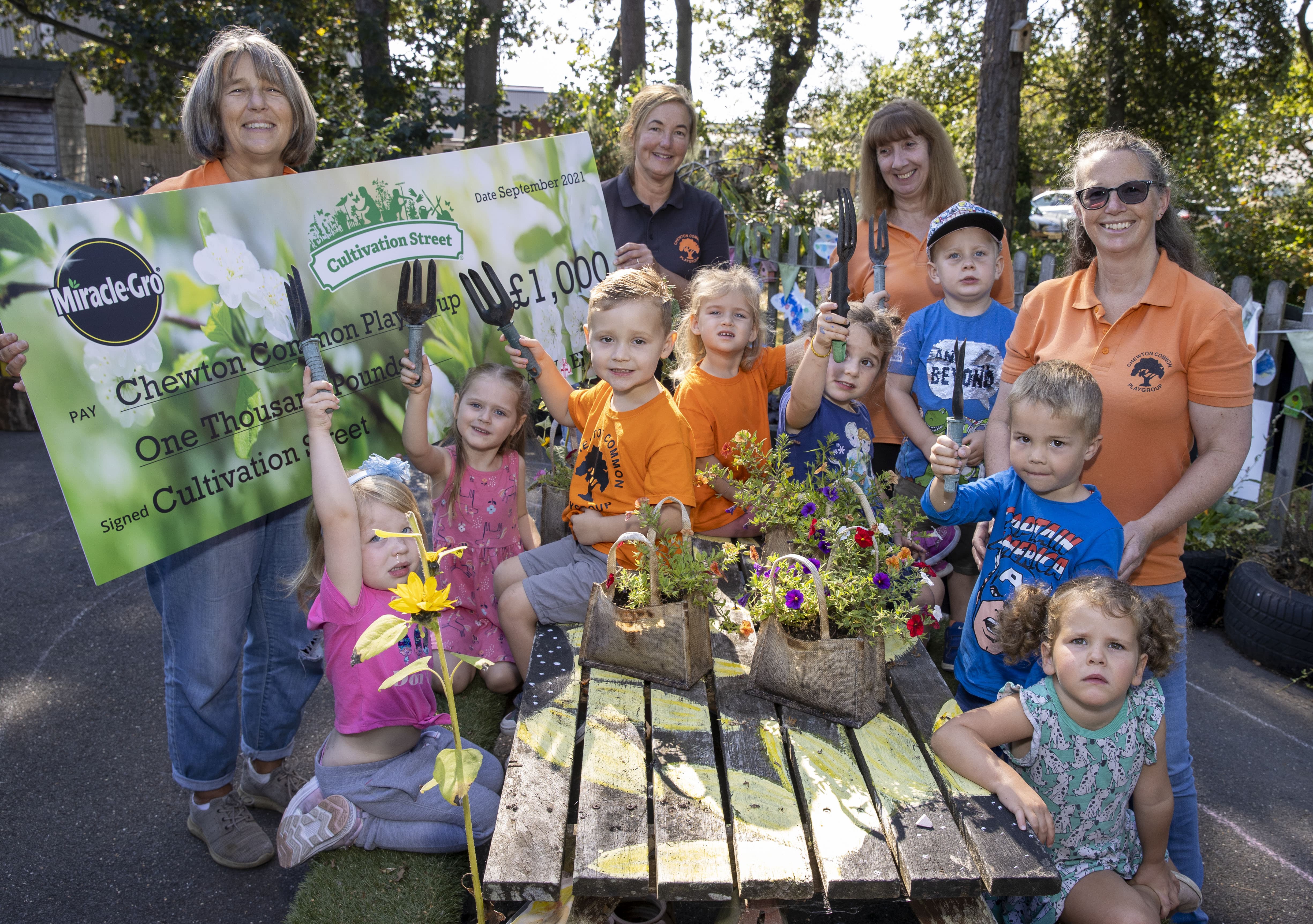 This award goes to the school that has best involved children to create an inspirational school garden. A huge congratulations to our winners, Chewton Common Playgroup in Christchurch, Dorset, who win £1,000 and a Miracle-Gro® hamper. 
A year ago, the entrance to the playgroup was nothing but tarmac and a lonely picnic bench. The staff agreed this wasn't a reflection on their happy nursery and decided they wanted an interesting and engaging space. After asking children if they wanted to take part in some gardening, and receiving an overwhelming "Yes!", they got to work to create an outdoor space where the children could learn and the parents and visitors would enjoy. 
They began by acquiring large used tyres and placed them around the side of the building for planters. A greenhouse was also donated which allowed them to start growing in the winter months. To learn along the way, the children planted everything themselves so there was a real sense of achievement when they saw it all come together. 
Playgroup owner Helen Dow said: "There is such great value in planting, growing, digging, and playing outside. The children love to garden so to win this award is truly brilliant. It is so important for young children to be outside, and we are lucky enough to have amazing staff who see the value in being outside and amazing outdoor spaces that the children can take responsibility for and take ownership of."
Second place went to St Nicolas C of E Primary School in Downderry, Cornwall, winning £500 and a Miracle-Gro® hamper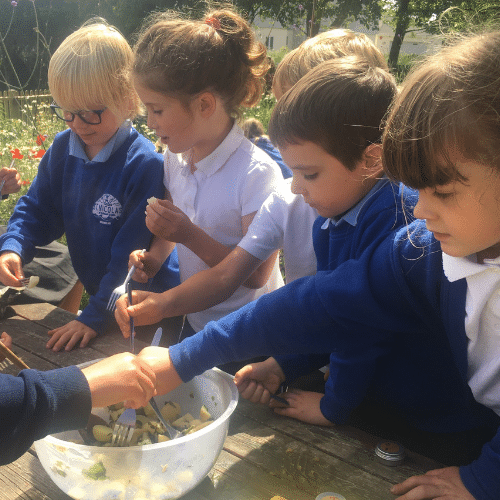 Placed third was Chaucer Junior School in Ilkeston, Derbyshire, winning £250 and a Miracle-Gro® hamper.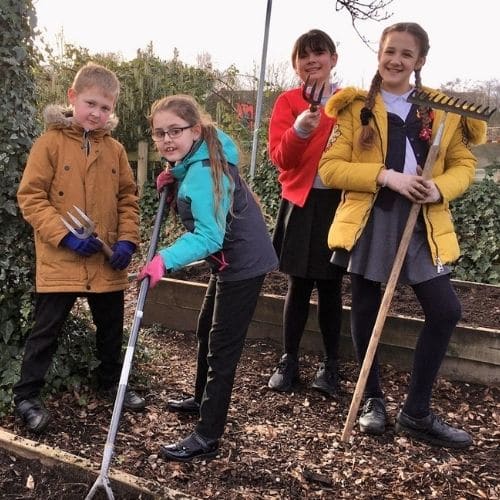 Gardens for Better Health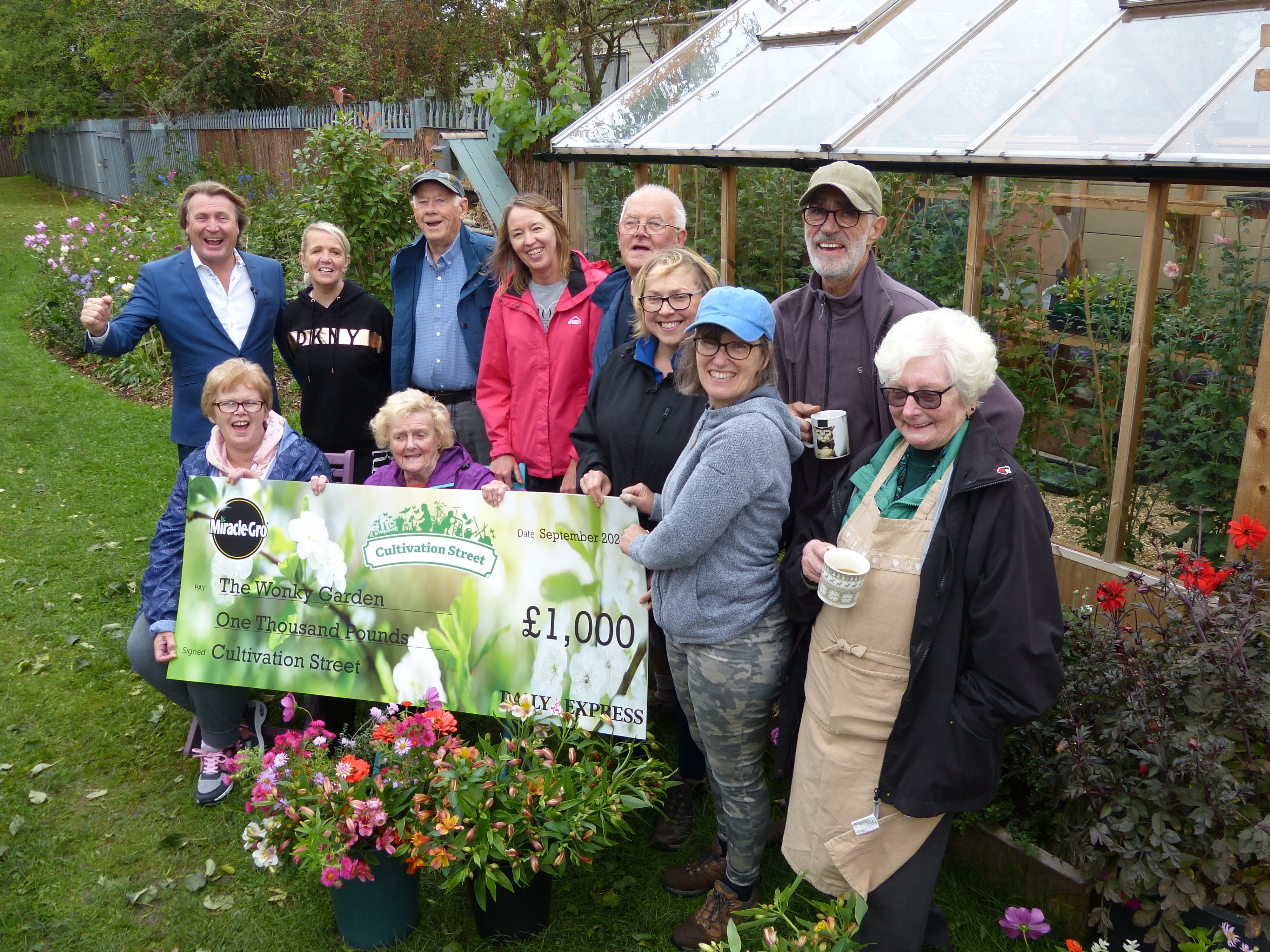 Gardens for Better Health is aimed at the community garden that has the most positive impact on the mental or physical health of its local people. 
Taking the £1,000 cheque and a Miracle-Gro® hamper for 2021 is The Wonky Garden in Halton, Cheshire. The Wonky Garden was started in 2018 by three women who were receiving cancer treatment. They met at a wellness retreat and decided to use their talents to start a community garden in the grounds of Ditton Community Centre. 
Taking over the half-acre of unloved space, over the past three years they have created a beautiful outdoor health and wellness area designed for all members of the community. Angela Hayler, one of the founders, said: "This last year has been an enormous challenge but hugely uplifting and rewarding for Team Wonky. Every week, we see the magical benefits that Mother Nature brings to the physical and mental health of so many special people in our community, many of whom have struggled enormously during the pandemic. We entered Cultivation Street Better Health Competition to celebrate our work, and we are humbled to have won and hope our story inspires others to step outside, breathe the air and embrace the great outdoors!"
Second place and winner of £500 and a Miracle-Gro® hamper goes to Lost the Plot in Deal, Kent.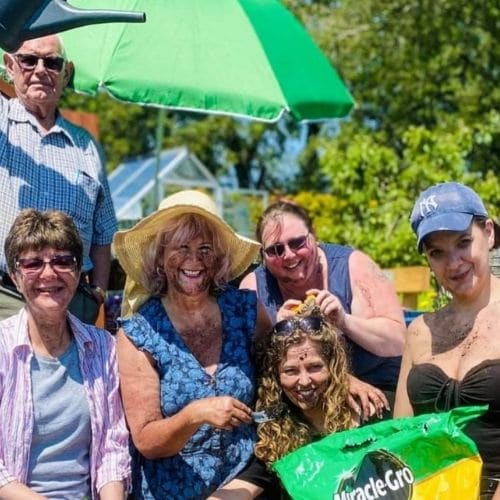 Third place and £250 and a Miracle-Gro® hamper is awarded to NAS Larne Carrickfergus Autism Hub, Northern Ireland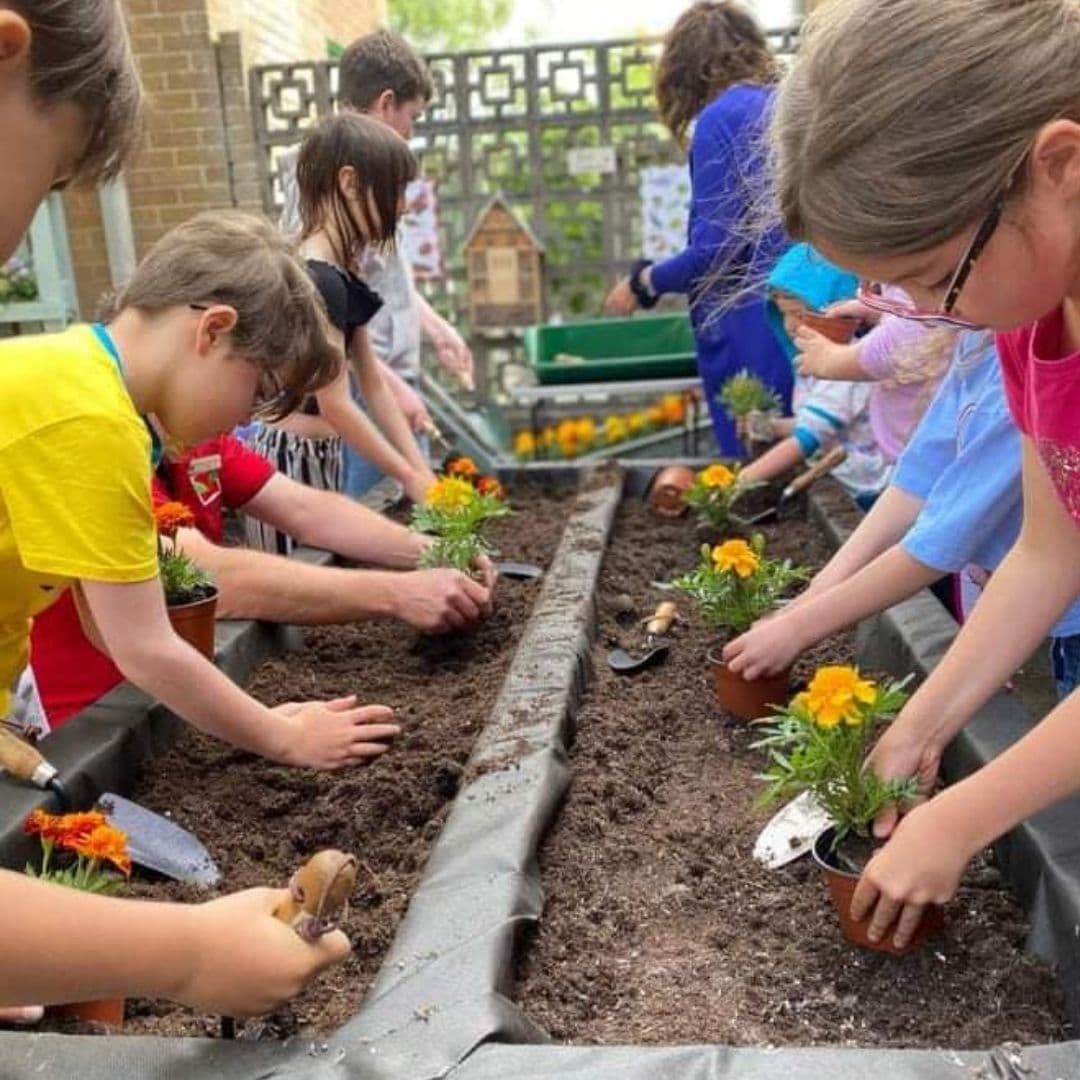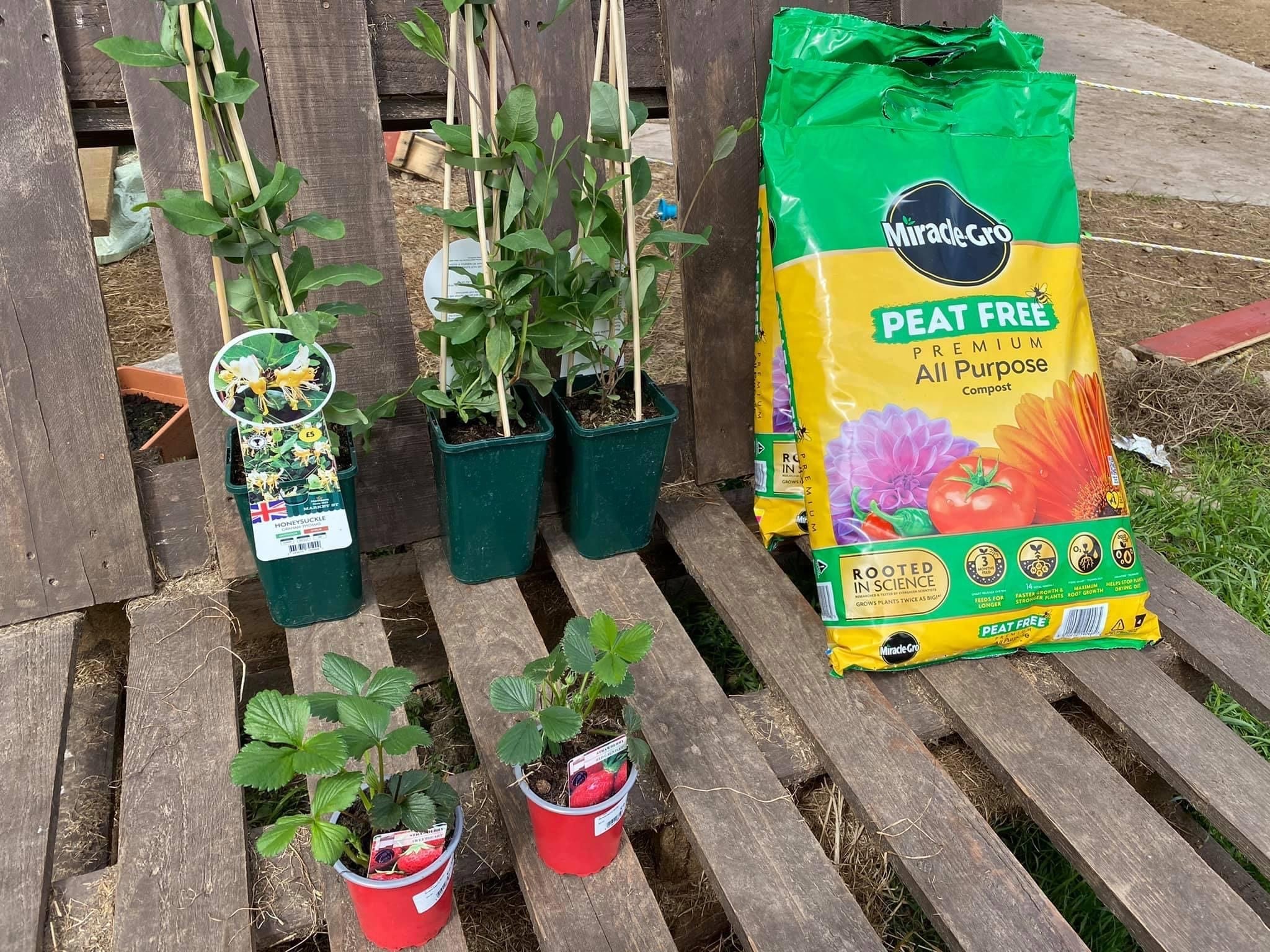 This sponsor category sees 30 community and school gardens gifted three bags of free Miracle Gro® Peat Free All-Purpose compost. The community or school must then GRO THEIR BEST whether it be fruit, veg or flowers.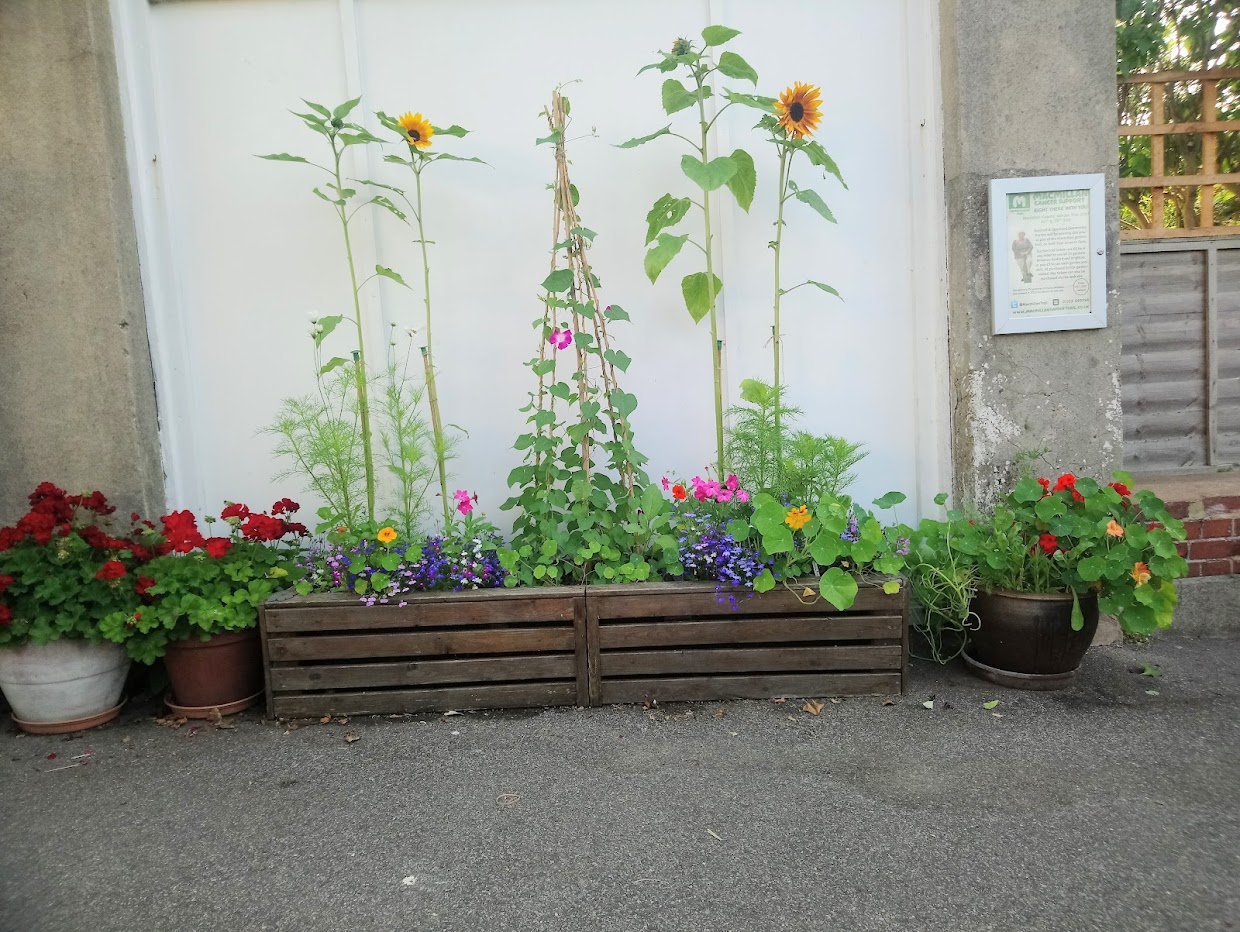 This year's Judges' Choice winner was Stanford and Cleveland Community Garden in Brighton, East Sussex, with their brightly coloured containers. Stanford and Cleveland is a small community garden situated at a busy road junction with a lot of foot traffic. Old containers were reused and filled with the compost, and members of the community donated several packets of seeds. The planters are packed with zinnias, nasturtiums, borage, dahlias, and wildflowers to attract pollinators. They are awarded a Miracle-Gro® hamper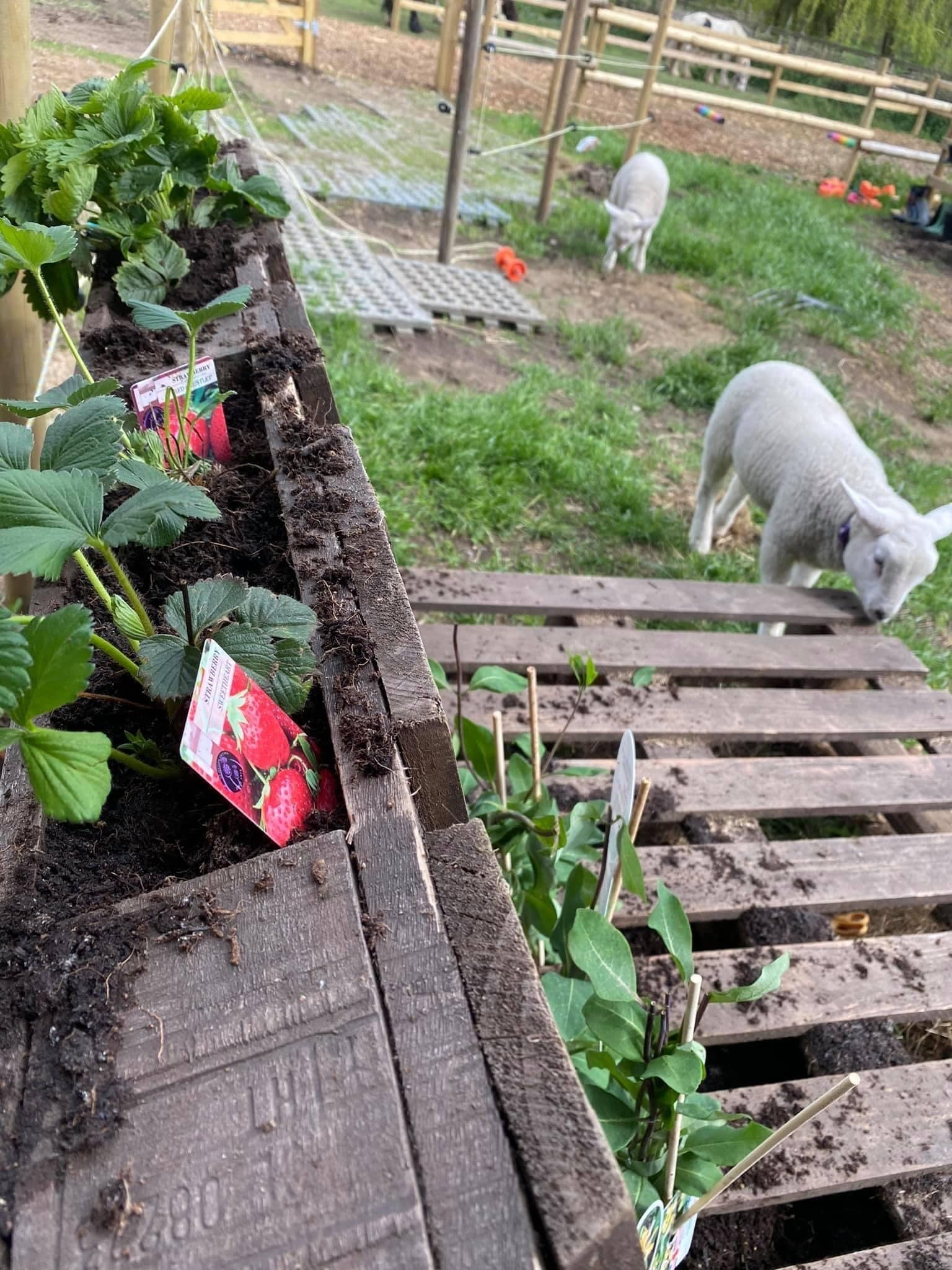 The Public Vote and winner of £200, went to Helping Hooves who created an Edible Chair! Helping Hooves is a community garden that is based in stables in Derby. They began their gardening journey last year during lockdown when they began growing produce that they could directly feed to the animals at the stables. They decided to make edible seats out of leftover pallets. The pallet main seat is lined with turf and grass and the top of the 'pallet chairs' are planted up with soil and strawberry plants. This is perfect for the sheep to come and graze on whilst the human snack on the strawberries.
Garden Centre Ambassador of the Year
This award goes to the Garden Centre Ambassador who has been the most engaged with their community, whether it be local schools or community gardens or just general advice to the public. Passion is key with this award.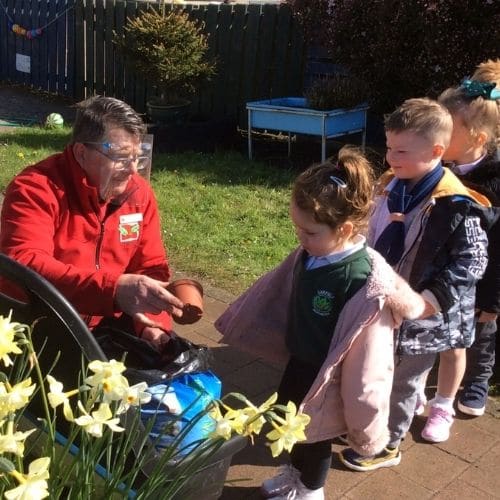 JUDGES chose Gary Bissett to be the Garden Centre Ambassador of the Year and to receive the £1,000 prize money. Gary has worked at Inver Garden Centre in Milbrook, Larne, Northern Ireland, for more than 25 years. In that time, he has developed a well-respected relationship with many community gardens and schools in his area, some of which are entered into Cultivation Street. With Covid putting a stop to many of his usual activities, he was more determined than ever this year to get back into helping his community. In 2021 alone, he has worked with more than 15 schools and has successfully helped to set up a new Hub for children who have autism and other special needs and their families.
In second place, winning £500, was Matthew Lewis who works at The Old Railway Garden Centre in Brecon, Powys.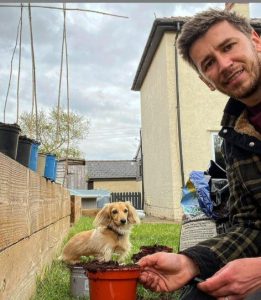 Third place was awarded to Zoe Stanmore who works at Dobbies, Southport, who takes home £250.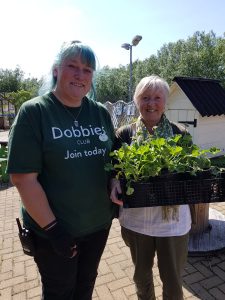 Sophie Menjou, Haskins West End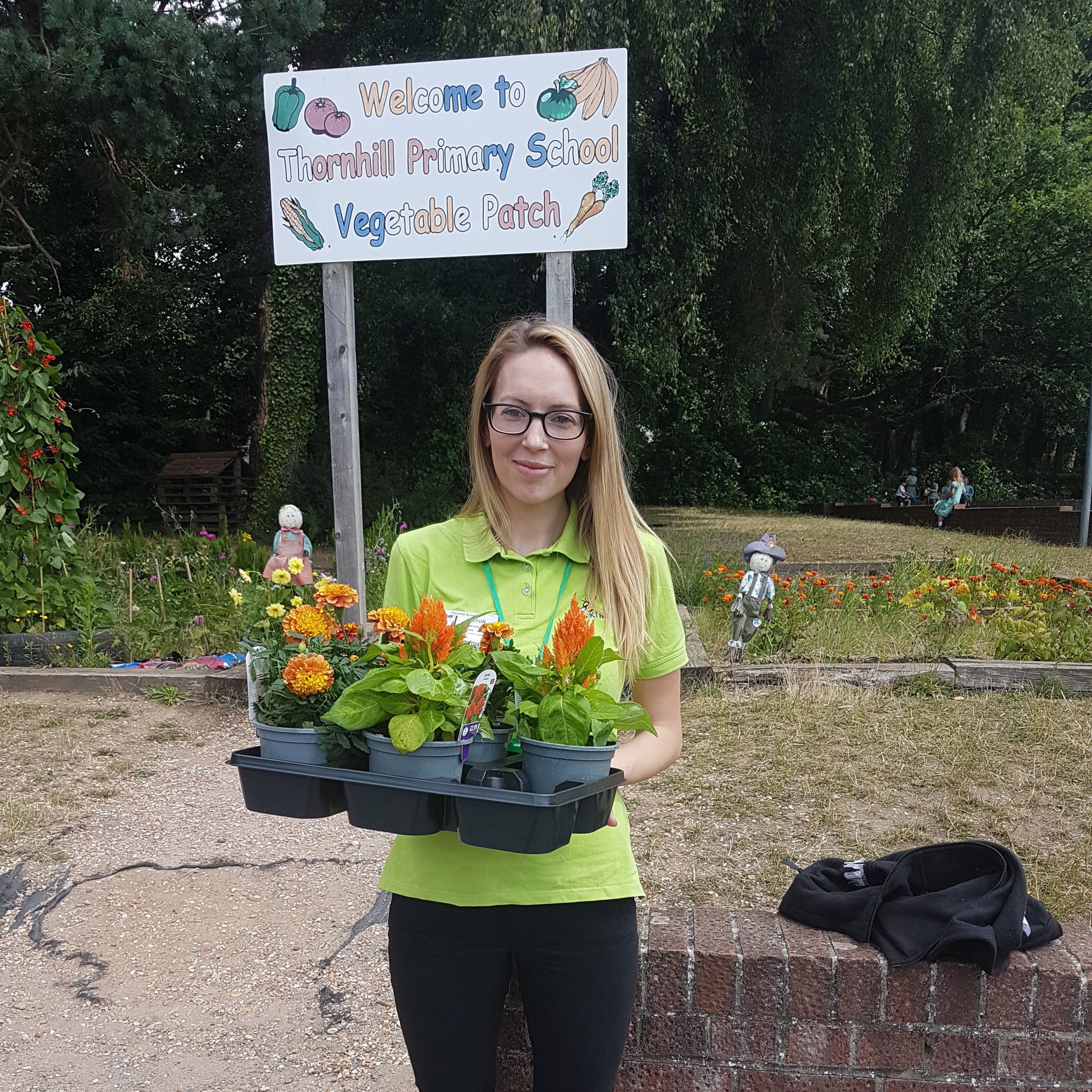 Simon Haines, Sunshine Garden Centre London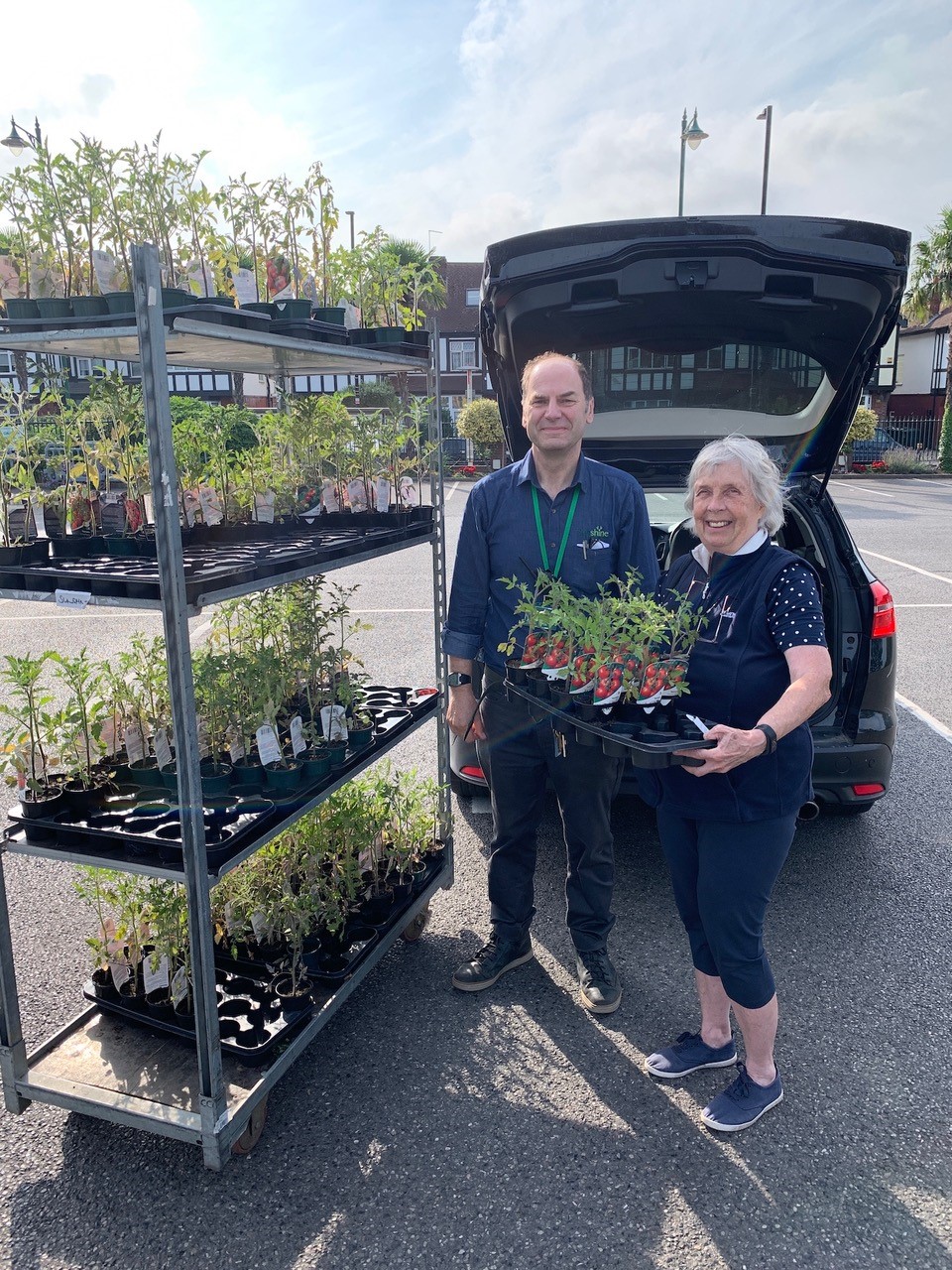 Toni Middleton, Haskins Snowhill