External Learning Facility (ELF) Northgate High School | Their garden story
Since its launch in 2013, the Cultivation Street campaign has expanded to support hundreds of school and community gardening projects across the UK. It is now a thriving hub for gardeners to share stories, top tips and advice as well as access a plethora of free resources to enhance their gardening projects. For this week's Throwback Thursday, we look back at one of the schools who entered the competition in 2018.
External Learning Facility (ELF) Northgate High School, entered by Calum MacDonald
As of February 2018, Northgate High School had created a garden within a garden by dedicating a part of their space to raising awareness of dementia. This focuses on colour, scents and textures which evoke memories. It was developed in association with their local care home, which houses a number of dementia sufferers. In 2018 they were Highly Commended in the schools' category of the Cultivation Street competition.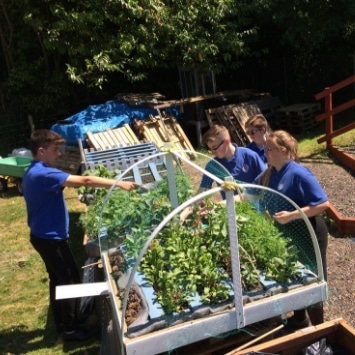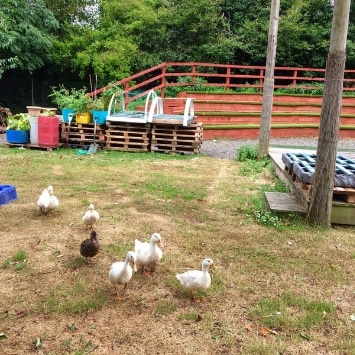 About the garden
One of the garden's central features is a 3 foot tall knitted Peter Rabbit, which was created by Dereham Carnival Craft Group. The theme of this feature was stories of the past, since Beatrix Potter stories have been around for over 100 years. There is a central seating area at the heart of the garden, which forms a tranquil place of reflection, allowing visitors to sit peacefully and touch, smell, see and hear the gentle movement within the garden all around them, giving them a chance to relax and to remember.
The project was to teach students to understand more about dementia and the families who are living with the condition. Since the garden is visited by actual dementia sufferers, it needed to give a sense of safety, comfort and relaxation as well as a chance to stimulate and trigger memories.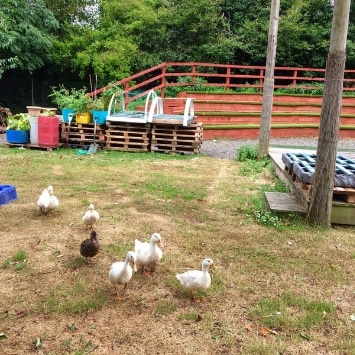 Impact on the children
The children have developed an awareness of the condition of dementia and about the needs of people who are suffering with it. They have made connections with people at the local care home and with families who are living with the illness. School children have also been involved in a plant sale to raise money for a dementia charity in support of dementia sufferers, which has enabled them to develop a whole new range of skills.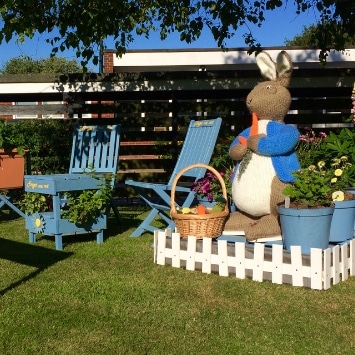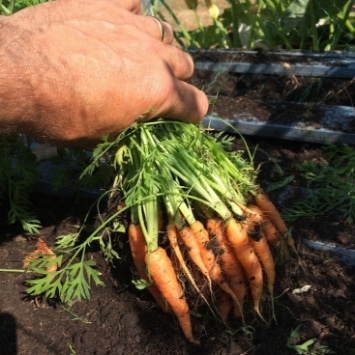 Thoughts from Northgate High School External Learning Facility in 2018...
"We are so passionate about what we do. Dementia is a condition that impacts people in the worst way, by stealing their memories. Studies have shown that nature is able to give comfort to those who suffer from this cruel affliction and, by helping to raise awareness of this terrible condition, we feel that we are doing a great thing for our community. This was acknowledged recently when a visitor was brought to tears as she sat in the garden. She told us 'thank you, as everything you have done reminds me of mum.'"
...and now
"Northgate were presented with £500 and 100 geranium plants to improve more areas around our school. An area of particular interest is an area outside the Maths classrooms, including the 'Trigonome-tree'. Not a spelling mistake, just a clever name for the wonderful pine tree outside our Maths department to help inspire pupils into learning key Mathematical and Scientific formulae."
If this story has inspired you to become part of the Cultivation Street campaign, register for free now to take your community gardening project to the next level.
You'll receive an array of free resources, from seed packs, Calliope® plug plants and planting calendars to seasonal newsletters jam-packed with gardening advice, ideas and success stories to whet your gardening appetite. You'll also be given a chance to win big in the annual Cultivation Street competition, which has a staggering £20,000 to give away to school and community gardening projects that are changing the lives of people across the UK.