Fruitful Abundance, Brunswick Place Community Gardens
Who , what, where, why...
Fruitful Abundance is a Community Interest Company in Northants set  up to improve food security and growing  in the local community.
We run 4 cafes under The Real Junk Food,  Project Umbrella, where all the food served is rescued instead of being sent to landfill.
We now have two allotments where people can learn traditional growing techniques too.
Everything is run by volunteers with minimal funds.
The community garden is behind a derelict hospital and surrounded by flats . There is a children's play area which has been refurbished by a local employer and their staff on a community volunteer day. The local residents maintain the area.

What has your community garden brought to the area?
Having started in a school garden, I soon realised that parents , grandparents and carers wanted to learn too. People value the chance to contribute and the opportunity to be appreciated for their input too.
For the volunteers that haven't done any gardening before we found that having their own plot to tend to brought a great sense of satisfaction.
One of our residents and her neighbour planted 20 kilos of donated bulbs - this has also encouraged others to get involved in making the area a nice place to live and enjoy.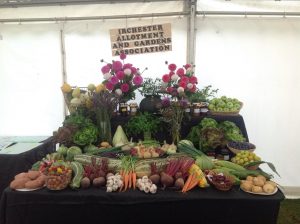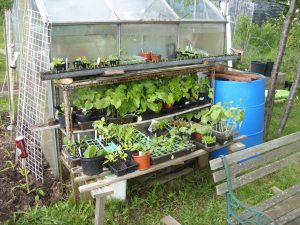 What plans do you have for this year?
To tidy up the wildlife garden and sow some seeds from Kew.
 We have nearly finished digging out a veg patch and are now looking forward to growing some edibles - for which the Mayor is going to open!
The flower garden needs further development and planting. Outdoor seating area by the cafe is going to have some large pots with a splash of summer colour in them.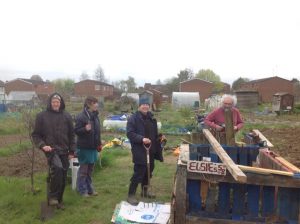 Community gardens across the UK are not only growing rapidly in numbers but are also doing incredible work, transforming lives as well as the land itself. We would love you to join us now.