Gary Bissett, Inver Garden Centre in NI talks to Cultivation Street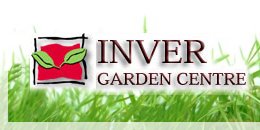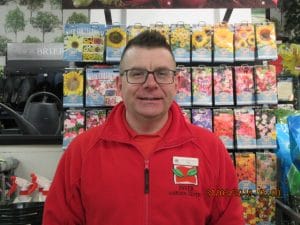 Who are you and where do you work?
My name is Gary Bissett and I am the Manager and Cultivation Street Ambassador at Inver Garden Centre, Larne in Northern Ireland, where I have been working for the last 22 years
What does being an Ambassador mean for you?
Being an Ambassador gives me the chance to pass on my passion for gardening and the rewards it can bring to people of all ages in the local community and beyond.  I love gardening - but most of all I love helping others to achieve their goals
Tell us about how you have interacted with schools or communities so far?
Over the last few years I have been working with local schools and the number involved continues to increase every year.  I visit each school and work alongside the pupils teaching them how to plant seeds, plant up containers and grow vegetables, which they love!
At some of the schools I also hold a demonstration workshop with parents and grandparents joining with the children, which is an ideal situation as one can encourage the other and hopefully they will continue gardening together at home
What ideas, plans, or projects do you have in the pipeline?
Already this year I have visited a number of schools helping them sow sunflower and bean seeds.  Mr Fothergills and Westland Horticulture kindly donated seeds and compost which was a fantastic help and the pupils are able to then take them home and continue growing the seeds with their family.
By visiting schools I am also able to help them transform old areas into new Sensory Gardens.  Outside of the schools I've been approached by local community groups to help them improve their areas with window boxes and hanging baskets.  It's great to get involved like this and I am always happy to talk to Church Groups and Women's Institutes - and will continue to do so!
What would you like to see in your area from community and school gardening?
I'd definitely like to get more funding from Local Authorities to enable this work to continue well into the future.   Most community groups are willing to do the work themselves, if the funding was available to them
Do you have any quick tips for other Ambassadors on how to engage with schools and communities?
Although I work in the Garden Centre, people often seem reluctant to approach you about getting involved in their projects.   We send out letters to all schools in our area offering help and advice with any gardening projects they may be doing and is it expanding every year.  If you want to help your local community YOU have to make the first move.   As with all projects the more help you have the greater the success so come and talk to us!
Gary Bissett
Cultivation Street Ambassador
Inver Garden Centre 
4 Browndod Road, Millbrook
Larne, Northern Ireland 
BT40 3JS
Tel:  028 2827 6351      Website:  www.invergardens.co.uk
Community gardens across the UK are not only growing rapidly in numbers but are also doing incredible work, transforming lives as well as the land itself. We would love you to join us now.