Get to know: Petrus Incredible Edible – Sunday Mirror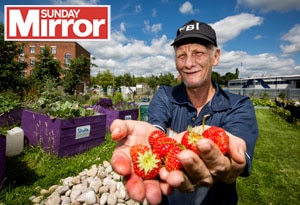 Petrus Petrus Incredible Edible
Rachel Bennion
The Petrus Community is a registered charity providing residential and day support services for people in housing need throughout the Borough of Rochdale, helping them develop their skills, independence and choice.
Our community garden is a large part of what we do and is an area we are particularly proud of. We grow a wide variety based chosen by those who use the site, we have typical allotment staples, fruit trees, strawberries, leafy greens, cabbage and spuds alongside slightly less common vegetables such as Mooli grown for both its root and delicious seed pods and this year we are giving purple sweetcorn a try.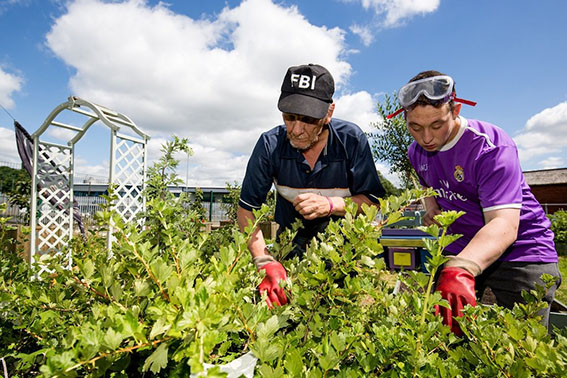 We have incorporated a food preparation area into our garden as we identified that this would be a great way for its users to socialise and relax. The cooking area is a creative space that was built and designed by young people on a Princes Trust work placement alongside Petrus' volunteers. It features a clay oven of which various groups have been contributing to a mosaic design on the base; and a giant table, they like to stand around and lean on which has been great for small social gatherings. In the future we hope to build an outdoor library into the table and develop an Alice in Wonderland 'Eat me, drink me theme' around the area.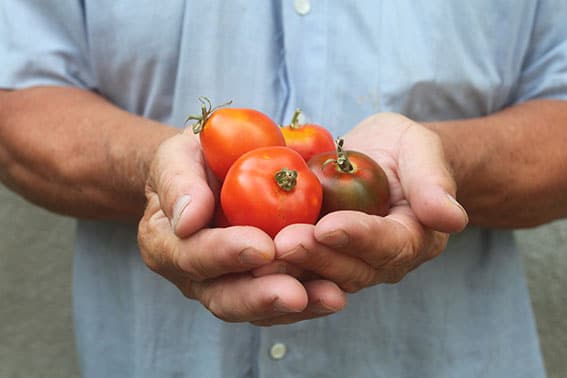 The most popular choice to cook is Pizza using our own tomatoes and chillies served with freshly picked salad and garnished with fresh herbs, followed by baked potatoes and corn on the cob. This year we are hoping to learn how to make South Asian street food to cook on the oven as part of a summer multicultural festival.
It is mostly used by Petrus volunteers in the winter when it doubles up as an opportunity to get warm! It is hugely popular with the younger people who use the site, the local nursery children, groups from the Princes Trust and school groups. We also use it when hosting events on site so there is a wide range of people that benefit.
We carried on the theme of socialising and eating together by adding various areas seating around the community garden for different purposes or needs, e.g. A gazebo to allow small groups to sit in the shade, some sit in our recycled pyramid sculpture or numerous benches and we have also left a green space to set up picnic blankets.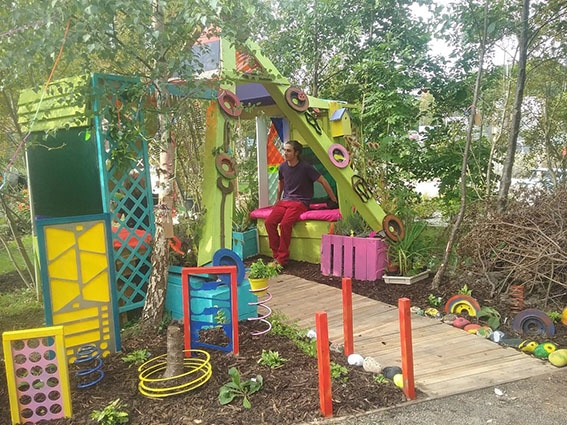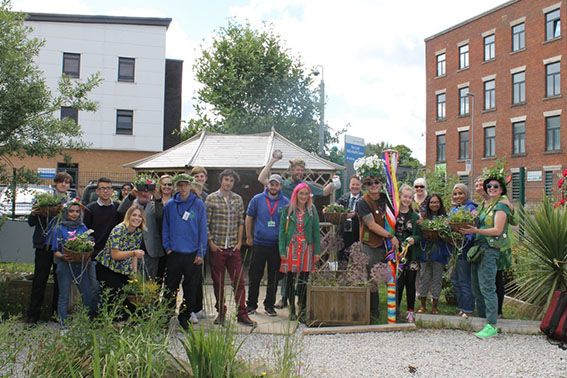 The most enjoyable thing about the cooking area is the social aspect. Whether that be one of our larger community events or just a few people gathered around the fire. Joining together to harvest the produce, prepare the food, getting the fire going and then sitting together socialising over food is when the magic happens. The social side of food is often taken for granted but for many people who are either isolated or from marginalised communities it is not something they always have the opportunity to do.
Published in the Sunday Mirror
Keeping fit, making new friends and learning new skills are all amazing benefits of joining a community garden, but enjoying fruit and vegetables that you have grown yourself has to be the very best perk of all!
Petrus Incredible Edible Garden based in Rochdale have created a cooking and dining space within their community allotment for their volunteers and visitors to enjoy the fruits of their labours. This feature was a favourite with the judges in Cultivations 2018 competition sponsored by Calliope.
They grow a wide variety of fruit and vegetables in their communal space including, fruit trees, strawberries, leafy greens and cabbage. In the outdoor cooking area consisting of a large clay oven and a large table for preparing and serving the food, the volunteers are able to turn this fresh produce into delicious dishes including pizza, baked potatoes and corn on the cob. Designed with socialising in mind the allotment also has several areas of seating, from a gazebo to allow small groups to sit in the shade, to areas of green space to set up picnic blankets, so there is plenty of opportunities to relax and interact.
Rachel Bennion Engagement Officer for Petrus explains how outdoor cooking and dining has become a big part of the culture of their busy garden. "The most enjoyable thing about the cooking area is the social aspect. Joining together to harvest the produce, prepare the food, getting the fire going and then sitting together socialising over food is when the magic happens. Many people can feel either isolated or from marginalised communities, so it is great we can offer them the opportunity to come together and socialise like this!"
If you are part of a community garden or would like to find out more about how to get involved visit cultivationstreet.com