Get to know: The Wonky Florist – Sunday Mirror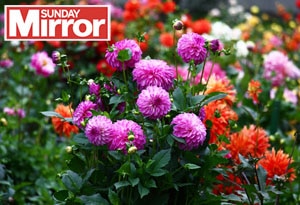 Our story
Wonky Garden was started by myself and two friends in 2017 after we met during our cancer treatments. From our very early discussions when we talked about what we'd like to do after our treatements had ended, it became clear that we all had our own personal objectives but we all enjoyed being out in the 'great outdoors!
Angela is very much into gardening, Amanda had tractors and diggers (!) and my passion was to 'play with flowers'.  It's something I've always wanted to do from being a small girl but never quite got round to doing anything about it.  This was my opportunity!
As a natural progression from growing fruit, vegetables and generally transforming unloved spaces, we decided to also grow our own cut flowers to provide competitively priced floral arrangements, bouquets and bridal corsages/button holes etc.  This will also help us become self sufficient by ensuring some proceeds from the sale of our flowers are reinvested into The Wonky Garden to continue the planting and supply of all things flowery!
Growing beautiful blooms!
We grow our flowers in 3 of our 5 gardens and they offer us secure and adequate space.  We have a very full greenhouse, as we also grow our own veg plants as well as flowers, but its currently crammed with dahlias! Our purpose built cloches are also full of small seedlings but most of our cut flowers are grown in raised beds. This year is the first year we are attempting to grow a much wider selection of cut flowers ... so fingers crossed!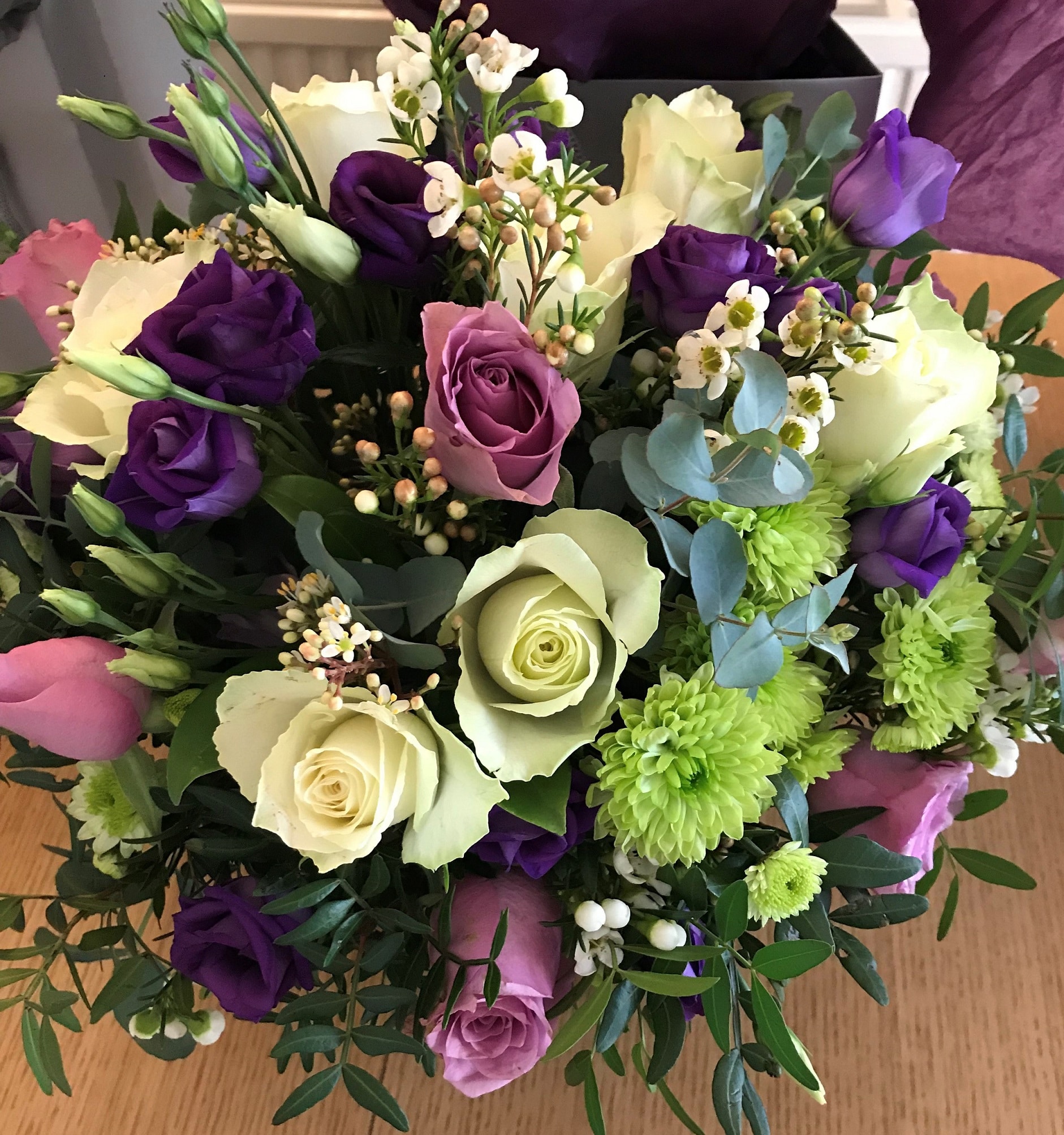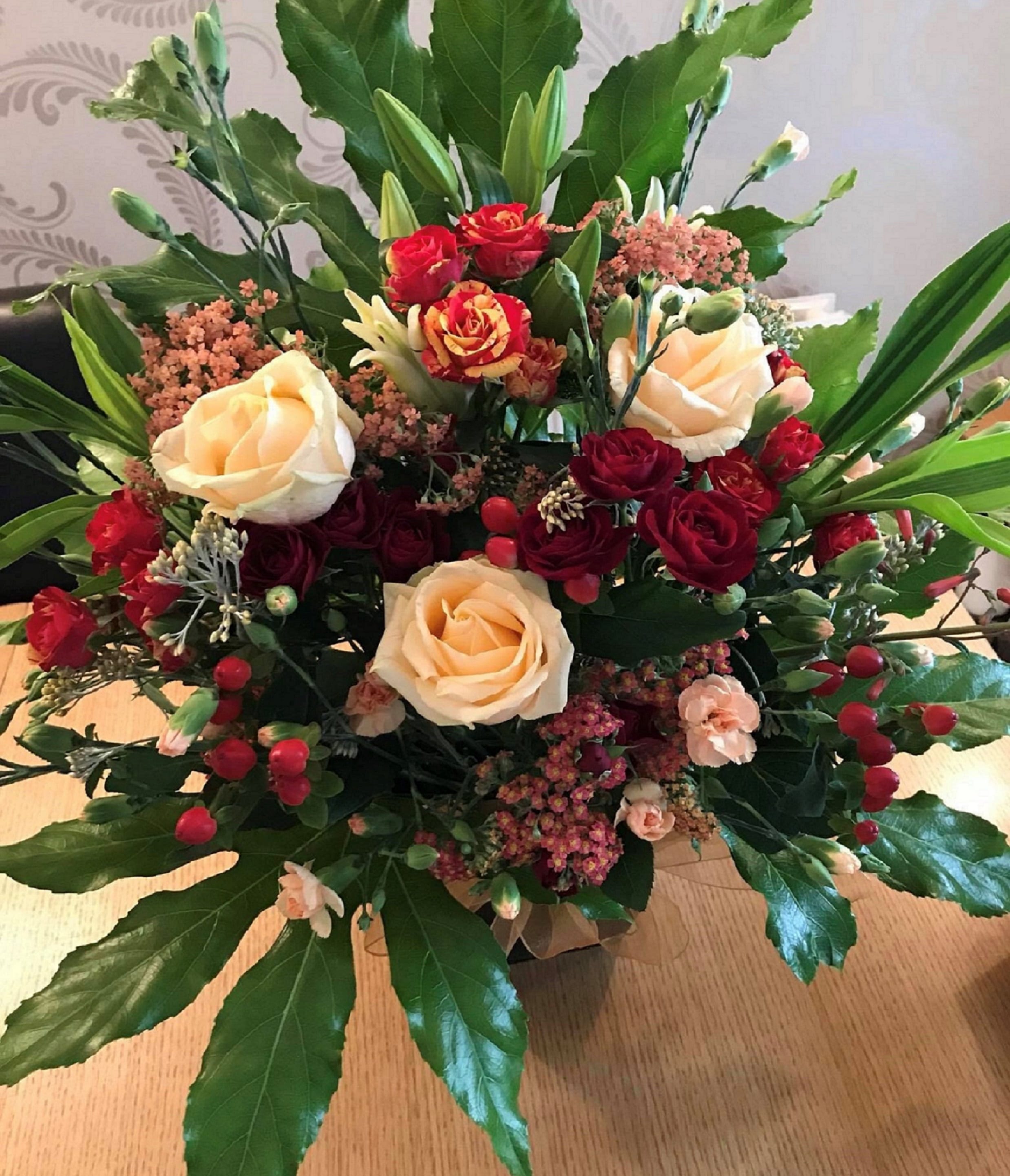 We first considered growing cut flowers when we decided to dedicate one of our raised beds to the charity, 'Gift Of A Wedding', bringing joy, love and happiness to those with terminal or a life-shortening illness.  However, unless we could actually create bouquets or arrangements, we realised that this wasn't enough. It was then that I went on a business course in floristry ... and I loved it!
Most of our floral arrangements are sold through word of mouth and this year we'll be attending some local events to sell plants and floristry.  We want to sow, grow and sell produce locally, so an organic approach to getting the word out has been an important approach.
This year we are growing a wide selection of flowers – ranging from Astilbes to Zinnias ... and everything in between! We experimented with Achilleas last year and were amazed and encouraged with the results , so this year we've added peonias, astrantia, alstromeria, scabiosa, ranulculas, stocks, dahlias, solidaster, astilbe, stocks, delphinium and larkspur to name but a few, to complement our usual daffs and tulips!
In addition to the large range of perennials, we are also dedicating growing space to UK native wildflowers and annual cut flowers.  With 90% of the £2 billion a year spend on cut UK flowers being imported, we wanted to grow seasonal, British  blooms which means good news for bees, birds, bugs and butterflies!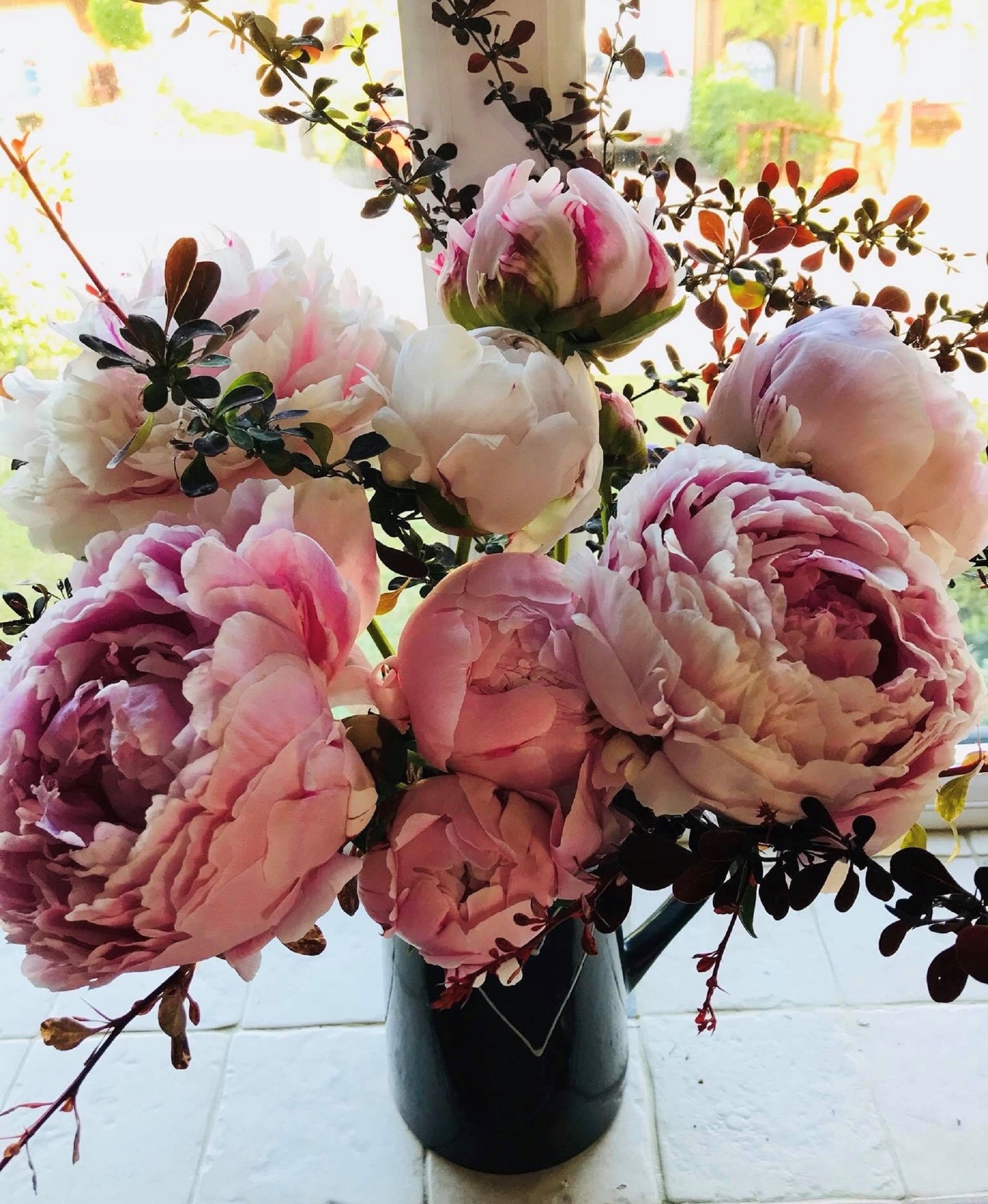 I personally love all the delicate pastel colours; creams, soft pinks and blush tones.  Firm favourites are the Café Au Lait dahlia and the pink/ cream/ blush peonies mixed with Avalanche roses. Due to the popularity of foliage and grasses, we've also added these to our collection this year ... and not forgetting our second year of our outstanding achilleas!
Spring is my favourite season, mainly due to the amazing scents from all my favourite flowers! These include hyacinths, peonies, freesias, lavender and lilacs.  As our flowers are not transported long distances, they usually have a stronger scent to imported blooms, they tend to stay fresher and also last longer – the shorter the distance they travel, the longer the vase life!
Raising extra funds!
Most people who purchase our flowers already know about our work in The Wonky Garden, follow our progress on social media and most live locally.  Word has spread through word of mouth and recommendations and most flowers are bought as gifts for other people including birthdays, Mother's Day and other special occasions.  I regularly do church flowers locally, to celebrate religious occasions.
Enjoy the benefits of growing your own cut flowers, from the increased numbers of bees and butterflies into your garden to the benefits to your purse!
Published in the Sunday Mirror
School and community gardens are famous for growing all manner of fruit and vegetables, but not all the plants grown on these plots are for eating. Many gardens have areas in which they grow a selection of ornamental flowering plants as an uplifting addition to productive work spaces. From astilbes to zinnias, there are so many choice blooms to add colour and fragrance to a community plot. Not only do these varieties contribute sensory interest to the arena but can also be a valuable source of funds for a community garden.
The Wonky Garden, in Cheshire, have taken this colourful idea one step further by setting up their own florist garden. Co-founder, Sue Hulme, explains why they branched out into all things floral, "For us, growing cut flowers was a natural progression. Our idea was to provide competitively priced floral arrangements from bouquets, bridal corsages and buttonholes." Through this transformation, the garden now sees an array of brides lining up to have freshly cut flowers that are locally grown for their special day and, by doing so, they've supported their local green space – it's beneficial for everyone!
Sue encourages all other school or community gardens to dedicate a space to growing cut flowers, even amongst edible crops. "Don't be afraid to cut your blooms - with flowers like sweet peas regular cutting will encourage fresh growth! The profits of planting flowers you can cut is that they brighten up your indoor spaces and make every room smell amazing with their presence!"
The possibilities are endless when it comes to community gardens, there's always an opportunity to better your garden, the local community and wildlife too. If you want more information about getting involved in a project or about the Cultivation Street competition sponsored by Calliope, visit cultivationstreet.com to sign up now!