Graham Bicker | His Garden Ambassador story
Since its launch in 2013, the Cultivation Street campaign has expanded to support hundreds of school and community gardening projects across the UK. It is now a thriving hub for gardeners to share stories, top tips and advice as well as access a plethora of free resources to enhance their gardening projects. For this week's Throwback Thursday, we take a look at one of our fantastic Garden Centre Ambassadors from our 2018 competition.
Graham Bicker, Little Heath Garden Store
Graham Bicker was the Assistant Plant Area Manager at Little Heath Garden Store where he helped customers to choose the right plants. Graham gave regular horticultural demonstrations to his local community. He was highly commended in our ambassadors category of the 2018 competition.




Interaction with the community
Graham engaged with two local schools to encourage children into gardening by donating fascinating plants, such as sun dews, for their classrooms. Gary helped the schools design and plant up beds and gave demonstrations on husbandry planting techniques. Graham also promoted the Garden Store's free online content to school and community groups, including their "Count and Colour the Butterflies" activity as well as how to make your own strawberry ice lollies.
Using a work experience scheme aimed, Graham also fostered enthusiasm for gardening in a number of local students. He helped them to develop gardening skills and a thorough knowledge of the horticulture industry and, in some cases, was even able to offer interested youths a job at the end of their placement.
In his own words in 2018...
"I find being an ambassador really rewarding as I have an active desire to pass on a lifetime's worth of plant growing skills to another generation of budding gardeners. I really enjoy seeing the moment a child grasps the concept of how their food is grown. A local beekeeper has two hives on the garden centre plot and I love showing the children the bees and educating them concerning how to plant to attract and support bees in their own gardens."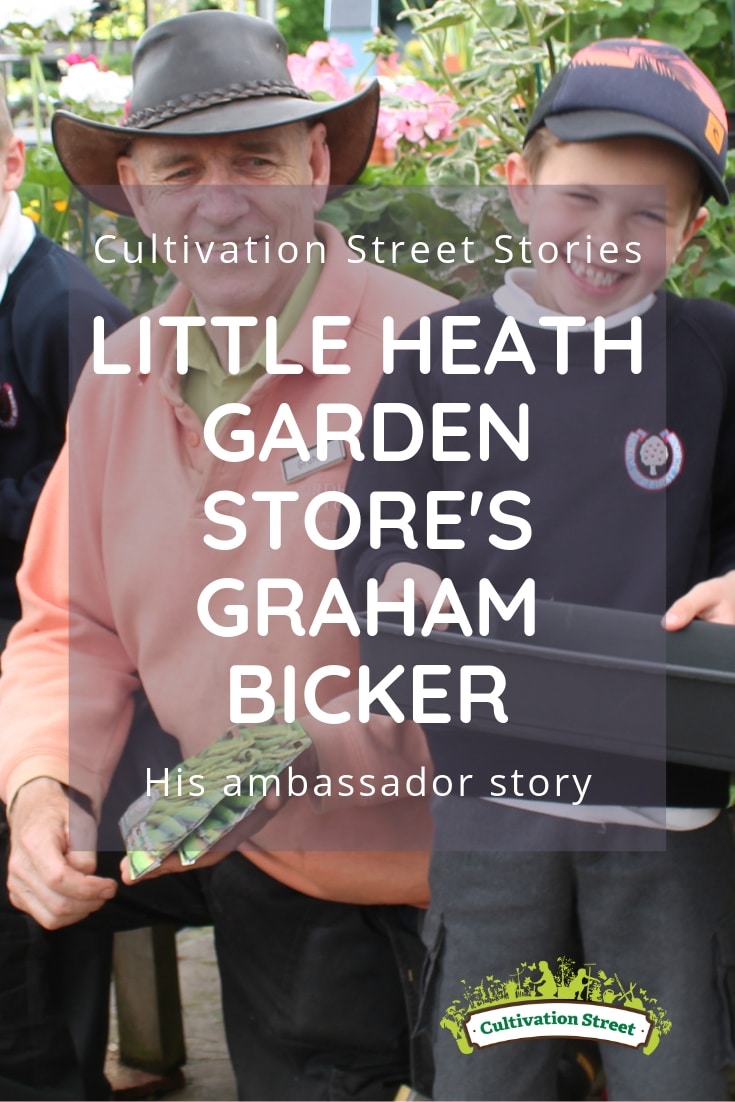 If this story has inspired you to become part of the Cultivation Street campaign, register for free now to take your community gardening project to the next level.
You'll receive an array of free resources, from seed packs, Calliope® plug plants and planting calendars to seasonal newsletters jam-packed with gardening advice, ideas and success stories to whet your gardening appetite. You'll also be given a chance to win big in the annual Cultivation Street competition, which has a staggering £20,000 to giveaway to school and community gardening projects that are changing the lives of people across the UK.