Great ideas for kids gardening
Gardening is a fantastic, healthy, fun activity for all children to enjoy. It provides them with the opportunity to learn new skills and develop existing ones. The garden will teach them about nature, science, plant cycles, growing and much more! Encourage your kids out in the fresh air sharing your love for all things green.
There are a number of interesting, fun activities children of any age can get involved with. Here are a few examples of simple activities that you can carry out in the garden for next to no cost:
Catch and draw insects...
Insects are very beneficial to our gardens some species like ladybirds feed on pesky bugs like slugs so what a great way to get children to be at one with nature and to learn about the residents you have in your garden. It's free, simple and great fun for kids and they will love it! You'll need to be very careful not to hurt or harm any insects whilst catching them. All you will need is a magnifying glass, insect pots and drawing materials. Common garden bugs you should find are ants, earwigs, daddy-long-legs, woodlice, beetles, spiders and ladybirds. Use books or the internet to identify any findings of an unusual bug!
Build a wormery...
Building a wormery is a fantastic method to encourage children into your garden. It's free and kids of any age will enjoy creating a home for those wriggly garden critters. You can buy womerys from a range of garden centres or more simply you can make your own! You'll need a large glass jar, sand, moist soil, veg peelings and of course the worms! Get the children to go on a worm hunt, can they work out which end is the head? Children will love watching and monitoring the patterns the worms make in their new home.
Building your jar wormery couldn't be simpler. Start with a layer of sand in the bottom and then on top pour compost or soil. Repeat layering sand and soil until your jar is nearly full. Cover the surface with a layer of dead leaves or vegetable scraps and make sure everything is damp, adding a little water if necessary. Finally attach a lid with some air holes pierced in the top. Remember worms love dark conditions!
You can follow six easy steps to achieve the perfect scarecrow:
Firstly, make a wooden frame, this will ensure your scarecrow stands upright.
Dress your scarecrow.
Stuff it, old plastic bags can make for great waterproof stuffing.
Give it hands and feet or shoes.
Create a head for your scarecrow using an old pillow and add some friendly facial features.
This is the fun part, where you can personalise it with some hair, accessories and a name!
Now that your garden is thriving with new plants a scarecrow is a great solution to frighten any unwanted birds out of the garden. It doesn't even matter if you don't necessarily need one as they give any garden a fun and interesting look. They are cheap, easy to make and will keep kids occupied for ages.
There are a variety of labels out there but they can be expensive. Get kids painting and being creative to make your own, you can use all sorts of materials just make sure they are weather proof. This gives you the freedom of personalisation. Recycled materials work perfectly things like spoons, lollipop sticks, wooden stirrers from coffee shops corks and even pegs.
Recycle vegetable scraps
Did you know in the right conditions your veg scraps will re-grow into fresh plants. Give children the chance to nurture their own crop, especially when the reward at the end is to eat them! It also has its benefits, it saves money, reduces waste and you have guarantee that it's all natural produce.
Some easy examples to try turning veg scraps into greens are: carrot greens, leeks, tomatoes, onions and potatoes. Turn any uncooked vegetable scraps that will only go to waste into good use, they will do wonders when added to your compost bin!
Make a bird feeder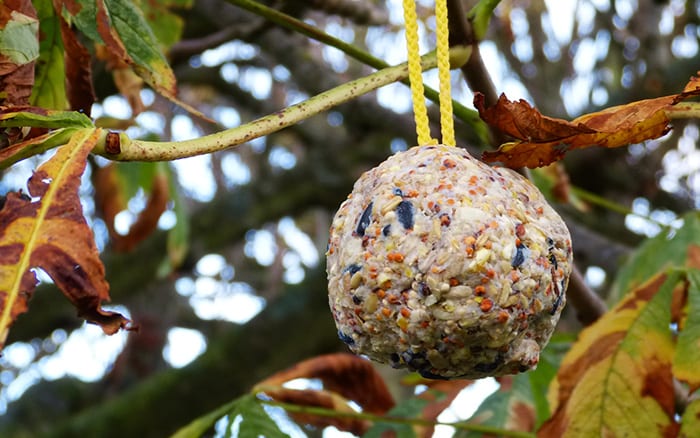 It's important to look after and feed the birds especially in cold weather. It can be made very simple by using recycled objects you find around the house like plastic bottles. Then you and your children can enjoy spotting all kinds of garden birds, make a tally chart to record your sightings.
If your feeling really adventurous you can also try making your own bird seed or fat balls to go inside your feeder. Kids love getting their hands dirty so this activity will be right up their street!
Give some of these fantastic garden activities a try and then why not enter your garden project into Cultivation Street for your chance to win a share of £20,000 worth of National Garden Gift Vouchers!