Hay in Bloom | Their Calliope® Garden Story
Since its launch in 2013, the Cultivation Street campaign has expanded to support hundreds of school and community gardening projects across the UK. It is now a thriving hub for gardeners to share stories, top tips and advice as well as access a plethora of free resources to enhance their gardening projects. For this week's Throwback Thursday, we take a look at a Calliope® Colour My Life competition entry from 2018.
Hay in Bloom, entered by Nicholas Burdekin
The idea for the steam train planter came from discussing ideas with the Hay Community Woodland Group, who maintain the former railway line footpath. Two carpenters constructed the 10 foot replica of a Great Western Railway steam engine. Volunteers cared for the geraniums to ensure the plants were in good health ahead of planting up. The train took over a week to make and a further 25 hours to install. The result is a display bursting with colour and a nod to the heritage of its location. Hay in Bloom was shortlisted in the Calliope Colour My Life category in Cultivation Street's 2018 competition.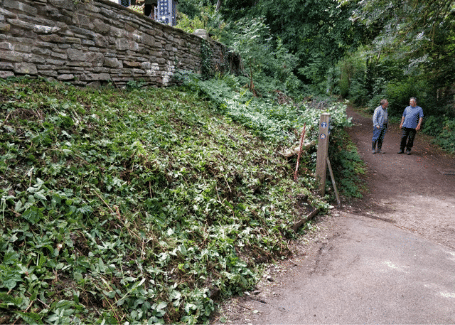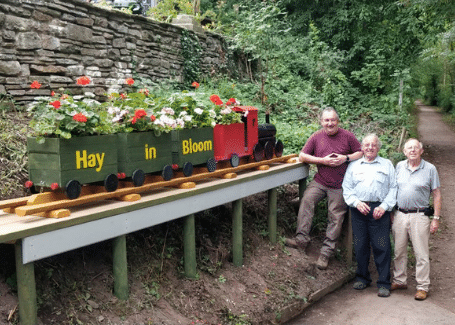 Thoughts from Hay in Bloom in 2018
"People in Hay are very proud of the Old Railway Line's heritage. For years, Hay Woodland Group have carried out untold hours caring for and maintaining the line through woodland management, litter picking, emptying dog waste bins, planting saplings and so on. Because of this, Hay benefits from a beautiful, clean and well-managed footpath through woodlands down to the River Wye. It would be fantastic for the team of dedicated volunteers if our project were to win Colour Your Life. We believe we have created something very special."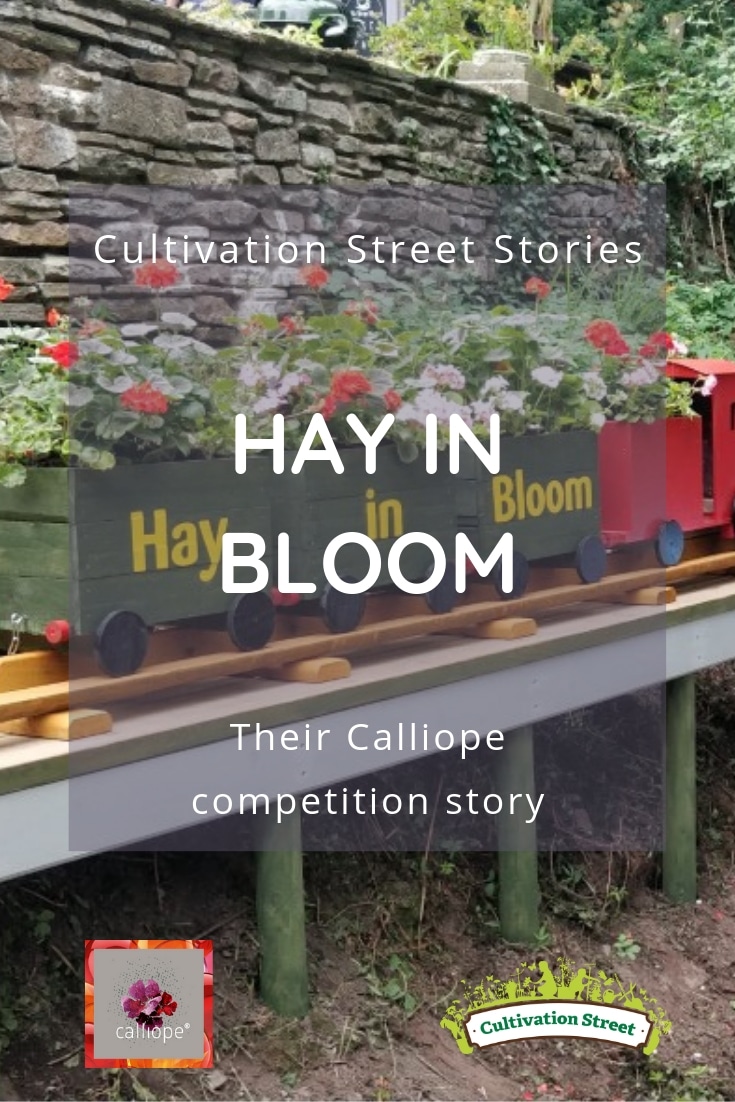 If this story has inspired you to become part of the Cultivation Street campaign, register for free now to take your community gardening project to the next level.
You'll receive an array of free resources, from seed packs, Calliope® plug plants and planting calendars to seasonal newsletters jam-packed with gardening advice, ideas and success stories to whet your gardening appetite. You'll also be given a chance to win big in the annual Cultivation Street competition, which has a staggering £20,000 to giveaway to school and community gardening projects that are changing the lives of people across the UK.