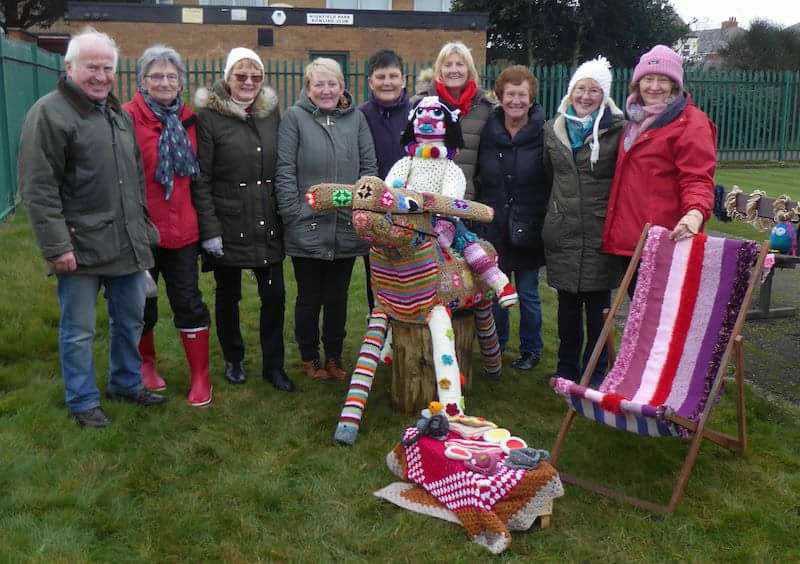 Who are you and where are you from?
We are members of the Highfield Park #GreenGym – so called because we get plenty of exercise whilst we are gardening at Highfield Park in South Shore in Blackpool, Lancashire.
The core group consists of approximately six members although we have family groups who occasionally join us on adhoc gardening sessions. The regular 6 are myself; Karen Pennington, Enid Sharratt, Avril Braithwaite, Sylvia Simi, Gary Pennington and Margaret Burgess.
Benefits of their community garden in their local community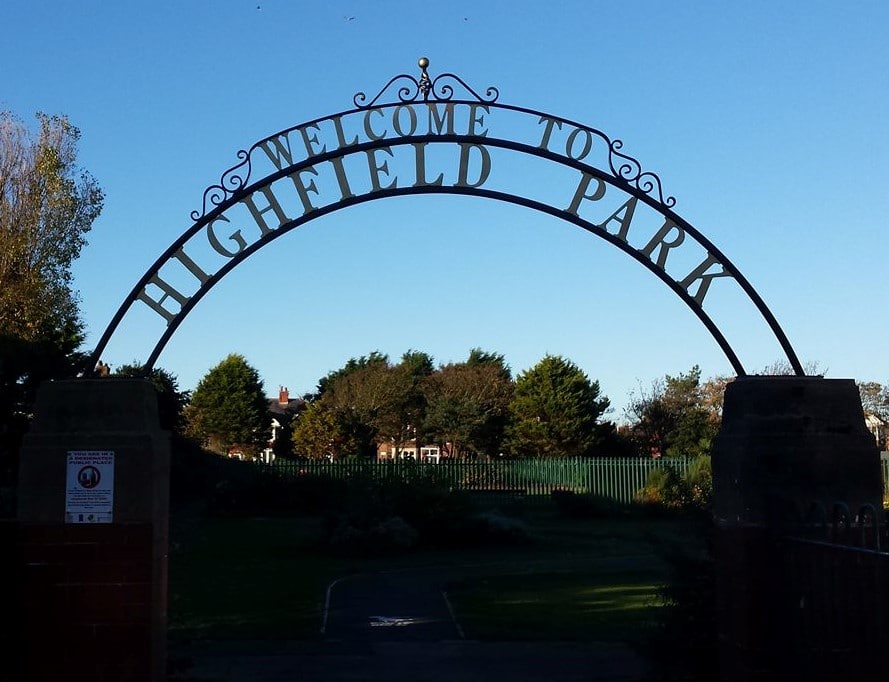 How did you get started in the community garden and what does being in a community gardening group mean to you?
Back in 2014 the local council wanted to close the two bowling greens, but we persuaded them to only close one, if we could raise enough funds to transform it into a community garden and maintain it ourselves. This is when we created the Park Community Sensory Garden.
Half of our group are keen gardeners who have their own amazing gardens but love the tranquillity that the park provides, whilst the other half are beginners/apprentice gardeners who are enjoying learning what to grow. Everyone enjoys seeing the park develop and having a chat with the local visitors who always appreciate the efforts of the team and it's for these people that we keep the park looking as good as it does.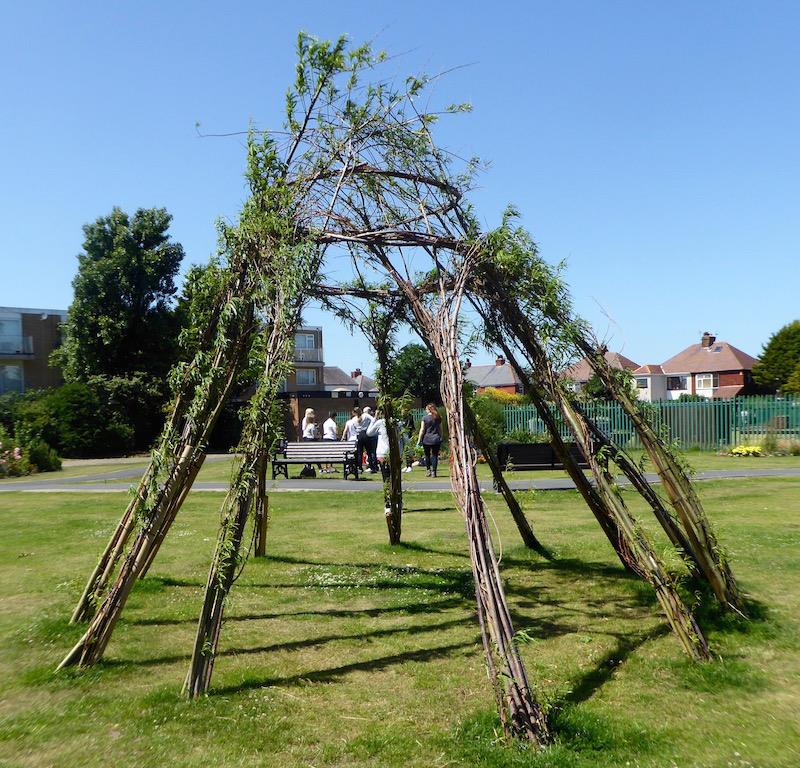 What has your gardening group done for your community?
Two years ago our group held a 'Play in the Park' which involved having  some living scenery. This included the creation of a Willow Dome – which we had long thought would be a good installation on the park. Within the first month the 'Dome' had been floored three times and in the end the group had to install herras fencing to protect it until the play was performed three months later.  The willow dome thrived that year and found a place in many people's hearts. The Friends Group have seen the dome used as a platform to read stories, play music, dance or just generally enjoy the tranquillity in there. This last year the 'Dome' has been subjected to vandalism with 2 of the legs being completely destroyed but thankfully we have managed to replace them. We are amazed that the 'Dome' is still standing and sincerely hope it will begin to thrive again this coming Spring/Summer so it can be enjoyed by all.
Tell us about your local community and any issues that exist there.
As the main community garden was previously a bowling green, built on a very sandy base, we do have problems at times with the soil which constantly needs nourishing.
Also with help we have built a Willow Dome, which can be a challenge at times due to vandalism in the park but it is a much loved feature.  We have tried to encourage the youths in the area to be involved in different sports groups on the park and/or get involved in the garden too.
How can your local garden centre help you?
We have a loyalty card for Dobbies Garden Centre so do receive a discount on purchases. However if they could donate bulbs or end of line plants to us – even if they are a bit bedraggled – it would be a massive boost to our group and we can make good use of the items donated.  As we are not all experts if we were able to consult someone locally to gather their advice on where best to plant/seed our new area that would also help.
What plans do you have in the pipeline?
Our next project involves turning an area of the park into a wildflower area which will hopefully attract more wildlife.  We are looking at sowing wildflower seeds, planting wildflower bulbs and creating Bat Boxes and Bug Hotels for the area with the help of the local Brownie/Guides and the children from the local children's nurseries; Bluebell Lodge and the Butterfly Lodge Nurseries.
Community gardens across the UK are not only growing rapidly in numbers but are also doing incredible work, transforming lives as well as the land itself. We would love you to join us now.