Highfield Park | Their Calliope® Garden Story
Since its launch in 2013, the Cultivation Street campaign has expanded to support hundreds of school and community gardening projects across the UK. It is now a thriving hub for gardeners to share stories, top tips and advice as well as access a plethora of free resources to enhance their gardening projects. For this week's Sunday Blog Share, we take a look at one of the 2018 gardens shortlisted in the Calliope Colour My Life category of our competition.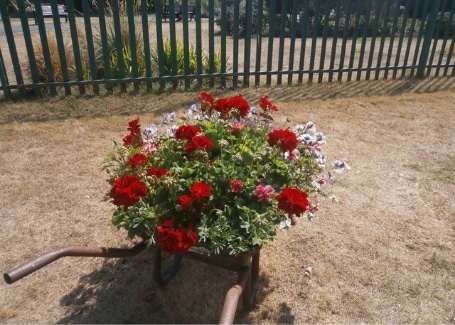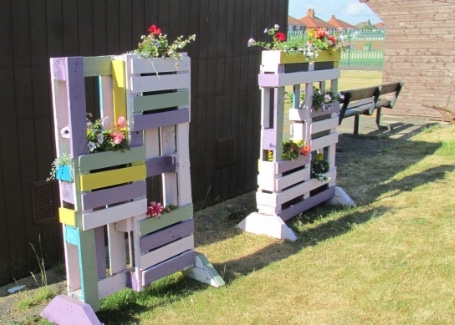 Highfield Park, entered by Karen Pennington
This display incorporates three elements—a recycled wheelbarrow, palettes redesigned as vertical planters and a cheerful scarecrow. Their idea was to create a bright, fun arrangement that would be attractive but mobile, to keep it safe from vandals. In addition to planting up the Calliope® geraniums, the team bought plants from a local nursery that would complement the geraniums and further enhance their display. They added a final flourish by planting up the scarecrow's wellies!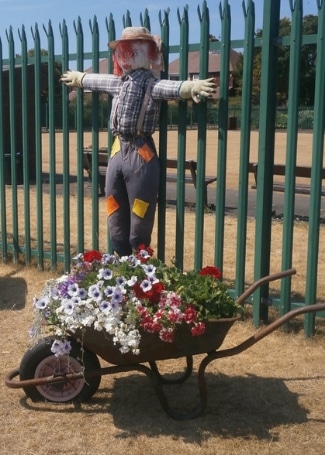 Thoughts from Highfield Park in 2018...
"As a passionate team of volunteers in their 70's and 80's, we have found the Colour Your Life project a great opportunity to exercise our creativity and create something unique. The display has also given our park an extra dimension. The prize would make an enormous difference to our team – it would be great to be recognised for all our hard work."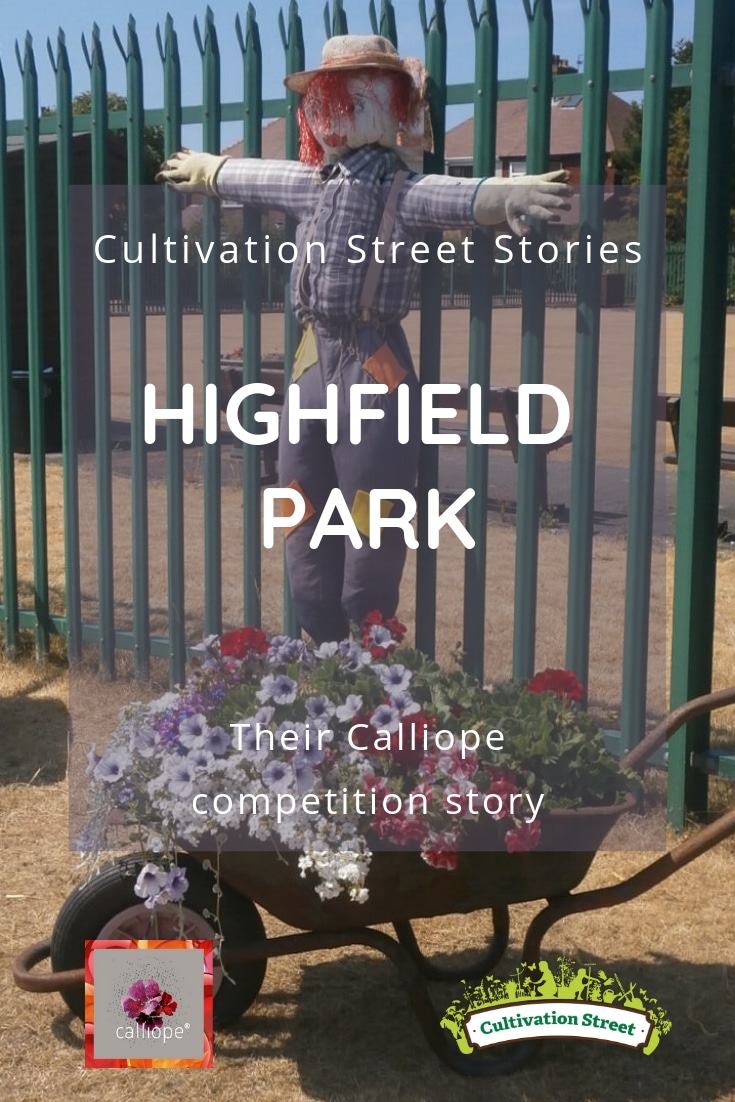 If this story has inspired you to become part of the Cultivation Street campaign, register for free now to take your community gardening project to the next level.
You'll receive an array of free resources, from seed packs, Calliope® plug plants and planting calendars to seasonal newsletters jam-packed with gardening advice, ideas and success stories to whet your gardening appetite. You'll also be given a chance to win big in the annual Cultivation Street competition, which has a staggering £20,000 to giveaway to school and community gardening projects that are changing the lives of people across the UK.