How to Grow the Perfect Herb Garden
How to Plant the Perfect Herb Garden
Herbs are the perfect edition to any garden. Not only are they super pretty and smell gorgeous, but they are also really easy to plant in your garden. Not to mention, they're super tasty and healthy too! Why not take a look at our 5 brilliant herbs, with tips and tricks on how to grow the perfect herb garden.
Thyme
This is a beautiful herb – and super easy to grow in your garden!
Thyme isn't fussy when it comes to where and how to grow it. You can plant it in pots on the kitchen windowsill if you're stuck on space. You can also use it to decorate gaps in your patios and around your lawn.
It grows best in well-drained soil and in lots of sunlight. It comes from the Mediterranean so it can survive in almost drought like conditions, so won't need constant watering.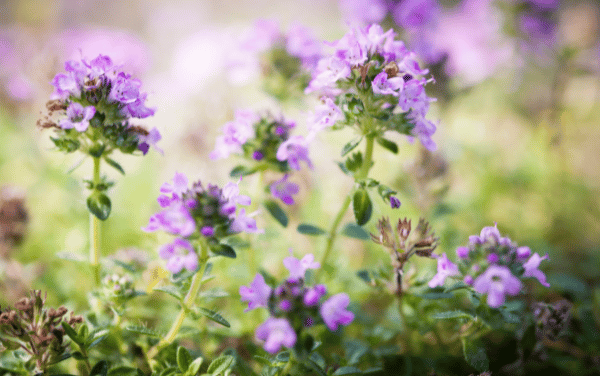 Just make sure to cut your thyme plant back after flowering, after the spring and summer months. The blueish purple flowers liven up any garden and are super popular amongst the bees and butterflies.
Rosemary
Much like thyme, rosemary is the perfect hardy garden herb for any community or school garden.
The leaves are evergreen, so there will always be a splash of colour within your garden, even in winter. The flowers are a brilliant source of nectar for pollinators and are super pretty. Once again, this little herb hails from the Mediterranean, and loves both lots of sunlight, and well drained soil. The roots can be damaged if left to sit in waterlogged soil, so drainage is important.
Grow young rosemary plants in pots for the first couple of years to ensure minimal damage from the great British weather.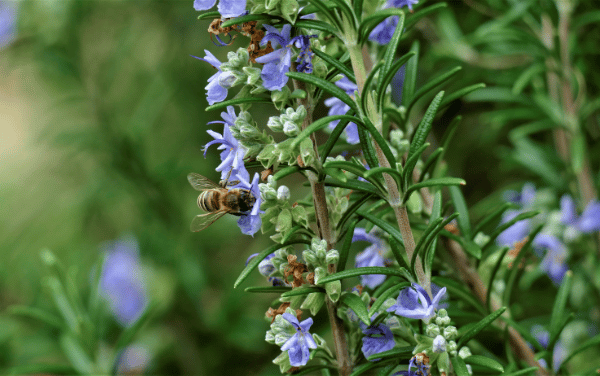 However, it is best to remember that rosemary can grow quite large, so you may need to repot in fresh compost every couple of years. Cutback and deadhead to prevent the plant from becoming too woody or overgrown. You can also use compost or mulch to treat the surrounding soil, to prepare for the cold and wetter months.
Parsley
Once again, this nifty little herb is native to the Mediterranean. It is perhaps one of the easiest herbs to grow.
Parsley grows best in well-drained soil. However, it can grow both in full sun and partial shade, so is perfect for growing in pots or on your windowsill, with suitable drainage. The best time to harvest parsley is from June to August, but it can be harvested into the autumn months too. Seeds can be sown every few weeks between March and June to give a continuous harvest.
Sow them directly into well-prepped soil, 1cm deep and in rows 30cm apart.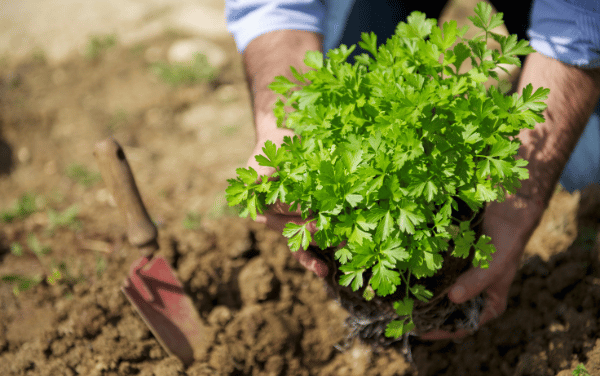 When they begin to grow and are large enough, move them to 15cm apart.
This can take anytime up to six weeks, providing they are wetted in, and soil or compost is not too dry. It needs plenty of water, and sometimes some seaweed fertilizer, to encourage green and leafy growth. If it looks like its yellowing be sure to remove it.
Sage
Sage is so aesthetically pleasing. Its leaves and stalks are a silvery green, and the flowers are a beautiful vivid blue or magenta. The Romans used to refer to this plant as the 'holy herb', and it has been used to fight sickness for centuries.
Once again, well-drained soil and full sun is the order of the day for growing sage, and the more sun, the more flavoursome the leaves. This is another herb that can be grown in pots, with annual and biannual growing well from seed, and perennial growing well from young plants. Its crucial that the soil is well drained and composted. The soil can't be too heavy or too water-logged.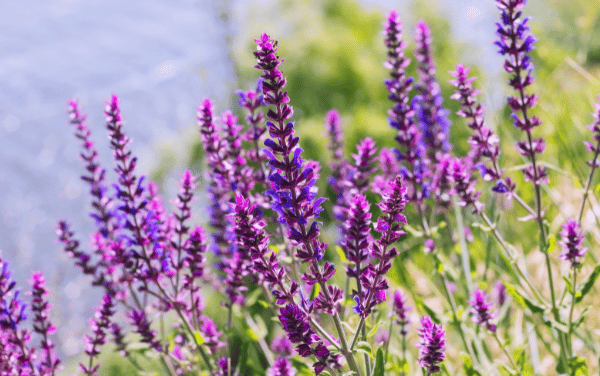 Sage plants are don't need an awful lot of upkeep. That being said, prune flowering sages to stop them getting too woody, and remember to take cuttings every couple of years so that you are never in short supply. It is best to harvest the leaves before the plant flowers, with perennial sages growing fresh leaves all year round, and annual and biannual as required.
Oregano
This is a firm favourite within Greek, Italian and Mexican cuisine. This herb is also medicinal, with its flowerheads and leaves being infused to make tea.
Oregano can be planted from seed, or it can be purchased as a young plant if preferred.
If you're going down the seed route, its best to plant indoors between February and May, then transplant them into pots of multi-purpose compost when they have germinated.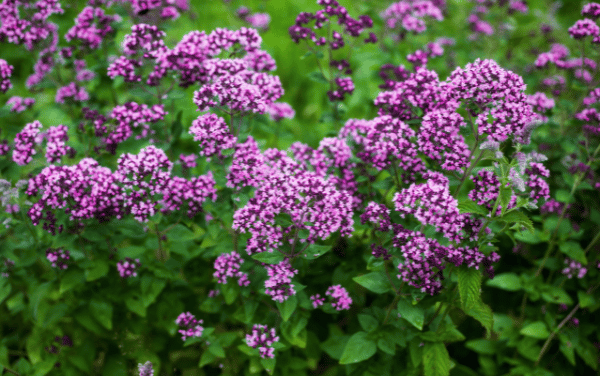 This herb requires well drained soil and to be grown in a sunny, but sheltered spot. The leaves can be harvested as and when required, and it is recommended to cut the plant back every now and then to encourage fresh growth. Remember to water sparingly and avoid waterlogging the soil.
So, there you have it, a list of five perfect herbs to grow in your garden.
Super easy and a brilliant way to add a splash of colour to any community or school garden. Why not let us know in the comments what you think would be perfect additions to any herb garden?