Jackie Barker | Her Garden Ambassador story
Since its launch in 2013, the Cultivation Street campaign has expanded to support hundreds of school and community gardening projects across the UK. It is now a thriving hub for gardeners to share stories, top tips and advice as well as access a plethora of free resources to enhance their gardening projects. For this week's Sunday Blog Share, we take a look at one of our fantastic Garden Centre Ambassadors from our 2018 competition.
Jackie Barker, Notcutts Solihull
Jackie Barker is the Horticultural and Outdoor Manager at Nottcutts Garden Centre in Solihull. She works with seven schools to encourage a mixture of ages to garden and take part in the annual local gardening competition. She was one of our Highly Commended Ambassadors in our 2018 competition.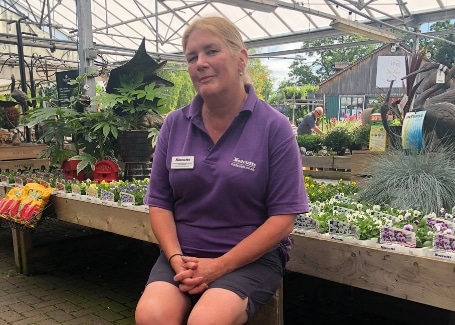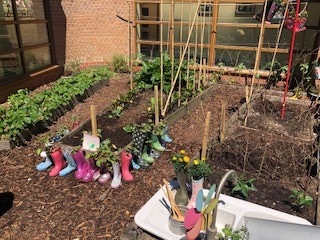 Interaction with the community
Aware of the time constraints on teachers, Jackie understands that many schools have little time to do extra-curricular activities like gardening, so, instead, she works to persuade teachers to get gardening embedded into the curriculum.
Jackie regularly visits school gardens, offering advice, free seeds, compost, plants and pots to help them get started. She keeps track of any supplies that the garden centre are getting rid of and immediately offers these to local schools, saving waste that can be reused from going to landfill.
Jackie also regularly donates time to a local school whose pupils have special needs, helping the children to get close to nature and have a go at gardening for themselves.
In her own words in 2018...
"Being an ambassador has enabled me to interact with schools—and especially teachers—to raise awareness of the importance of gardening, the need to protect our environment and support our pollinators. Delivering the Calliope Geraniums donated by Cultivation Street has also helped me to develop stronger relationships with local community and school groups, which is fantastic!"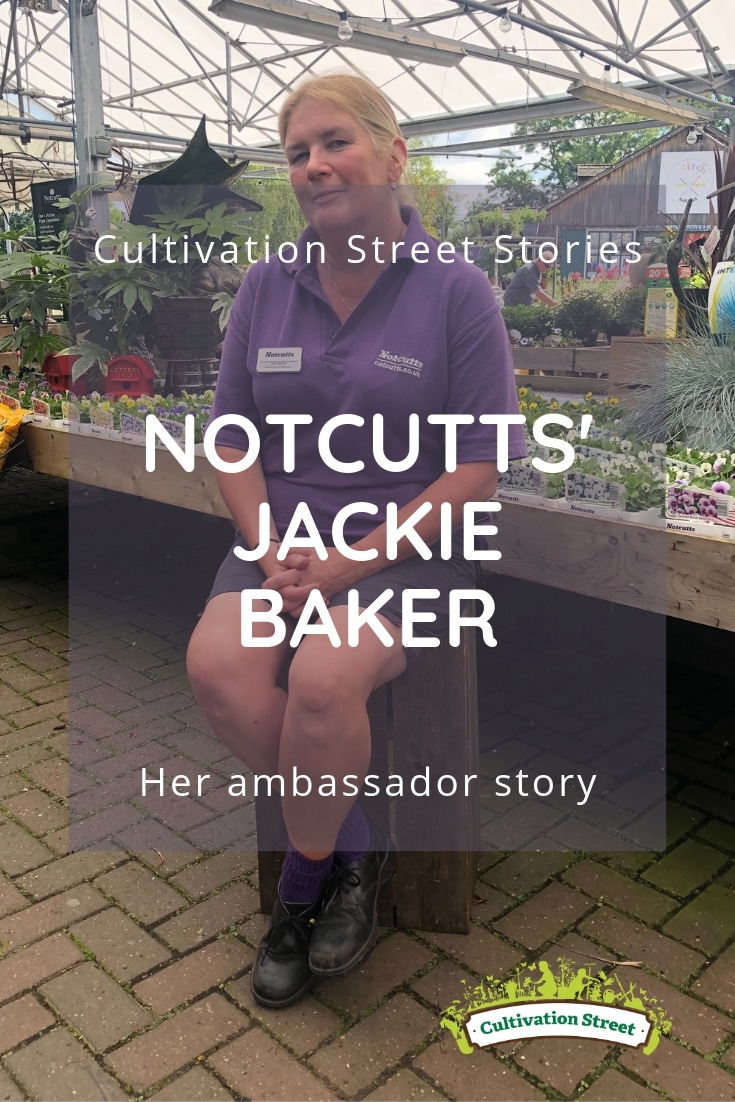 If this story has inspired you to become part of the Cultivation Street campaign, join for free now to take your community gardening project to the next level.