One year on: Inspiration Street winners King's Heath revisited
To celebrate the second year of our Cultivation Street campaign, we're taking a look at last year's winners and what they've done with their prize vouchers.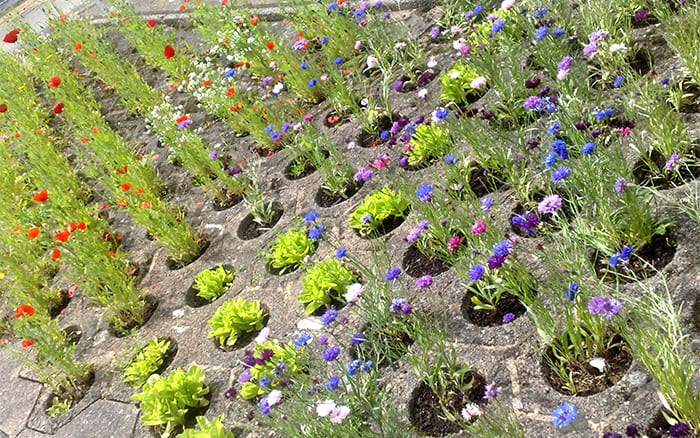 The deserving winners of Inspiration Street 2013 were residents of Grove Road Estate in King's Heath, Birmingham. They had come together to develop the gardens in their sheltered housing scheme made up of two tower blocks, mostly inhabited by single elderly people.
The judges were impressed by how the residents had joined forces to make the garden beautiful, and do therapeutic and meaningful activities together to improve relationships between the neighbours.
Residents Jan and Terry began doing up the garden because their friend Trevor used to sit on the garden bench with nothing but concrete to look at.
"We decided to transform the garden into a nice place to sit. Then we got inspired, and started transforming all of the grass and concrete area around the two blocks!" said Jan.
Bit by bit other residents began to join in, and they overcame some tough hurdles. The site gets a lot of vehicle and foot traffic through to a local school and a pub, and many residents have health and mobility issues. Some of those that couldn't help physically in the garden offered plants and cups of tea instead.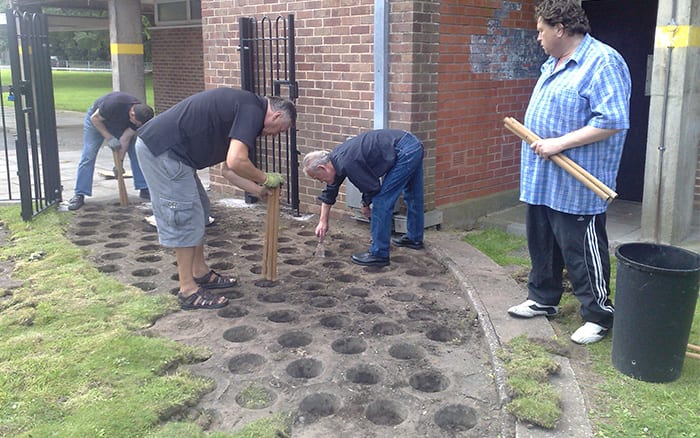 When they won the vouchers, they all headed to the local garden centre and spent three happy hours taking advice from staff and choosing plants.
They have planted species with golden foliage and berries to celebrate the RHS Go for Gold Britain in Bloom, and had everything ready for RHS Open Gardens day on 22 March, to coincide with the Big Dig Day.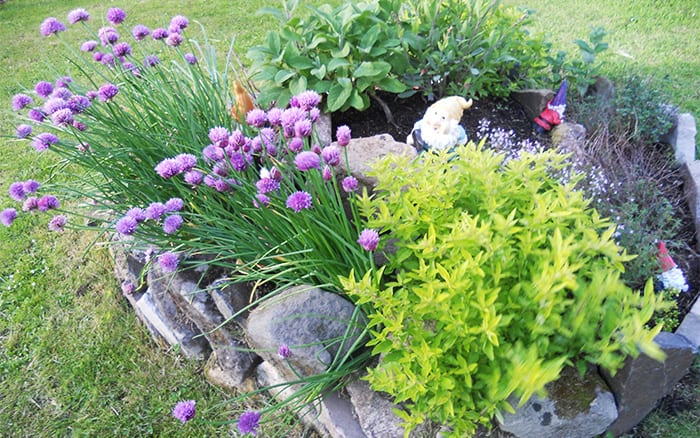 The residents now have a local allotment group coming to do a veg-growing workshop with them. Jan said, "This year, it's all about relationships: our growing understanding of sustainability and how to show respect for nature, and our growing friendships with one another as we garden side by side."
"The garden was wasteland only two years ago, but now it's almost as if it knows that it's loved and cared for – the grass feels lusher and the air is full of energy. Now we can admire not only the flowers, but the bees, butterflies and tasty produce too!"
Sadly, Trevor died of cancer last July, and the residents had a plaque installed on the bench in his memory. But the garden is still bringing their community together, even in the face of adversity.
Jan told us, "When we're out in the garden, shyer neighbours stop for a chat, and as a result, some are coming to our indoor events too. There is quite a knock-on effect."