One year on project: Cultivation School winners Minety pre-school
To celebrate the second year of our Cultivation Street campaign, we're taking a look at last year's winners and what they've done with their prize vouchers.
Last year's deserving Cultivation School winner was Minety pre-school in Malmesbury, Wiltshire. Their stunning efforts involving pupils, parents and staff wowed our judges, and they've done even more this year!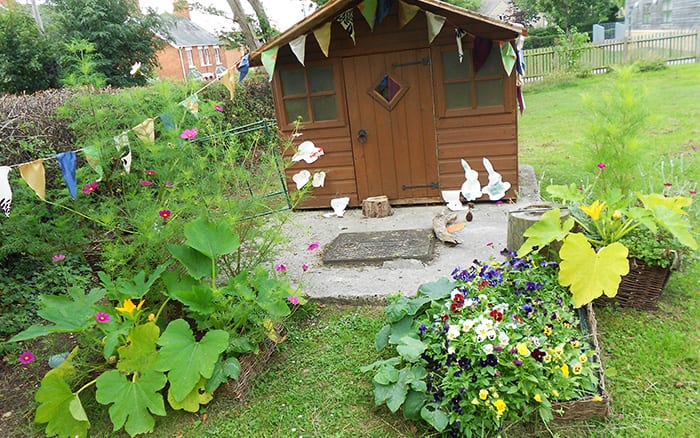 The school used the prize money to buy a new greenhouse, which has helped them plant seeds for their garden even earlier this year.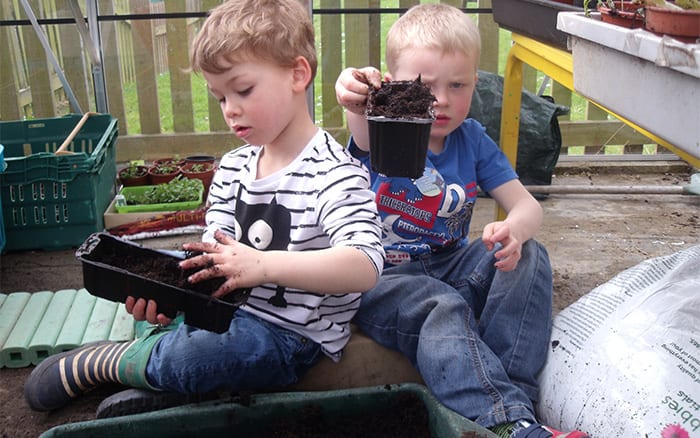 Pupils, aged from 18 months to four-and-a-half years old, have already displayed their plants at the RHS Malvern Show earlier this month. The students designed a garden representing the Factory Act of 1876, which stopped children going down mines and instead sent them to school.
[fusion_builder_container hundred_percent="yes" overflow="visible"][fusion_builder_row][fusion_builder_column type="1_1″ background_position="left top" background_color="" border_size="" border_color="" border_style="solid" spacing="yes" background_image="" background_repeat="no-repeat" padding="" margin_top="0px" margin_bottom="0px" class="" id="" animation_type="" animation_speed="0.3″ animation_direction="left" hide_on_mobile="no" center_content="no" min_height="none"]
The school, which has been gardening for about seven years, has now bought the old red BT phone box next the school and is using it to sell their plants to raise even more funds.
Teacher Stuart Jackson said: "Everyone has been so inspired by winning Cultivation Street. We love our new greenhouse and after emptying it for the Malvern Spring Show Garden, it's now full of plants again. We just can't stop growing. Now we have the phone box, we can sell all our extra plants to the community, so everybody wins!"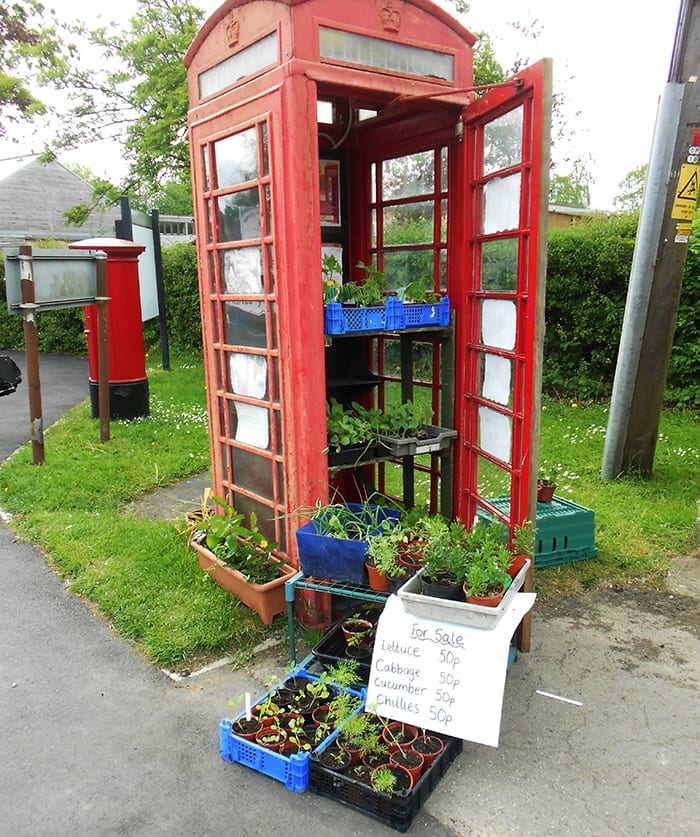 The school garden has two big raised beds for veg and four smaller ones for flowers and fruit trees. It started with a large bit of paper on the table and some gardening magazines. The children planned what plants they wanted to sow and which colours they liked.
Every bit of the garden has been dug, hoed raked and sown by the children, and Stuart says if they put flowers next to vegetables then so be it – it is their garden.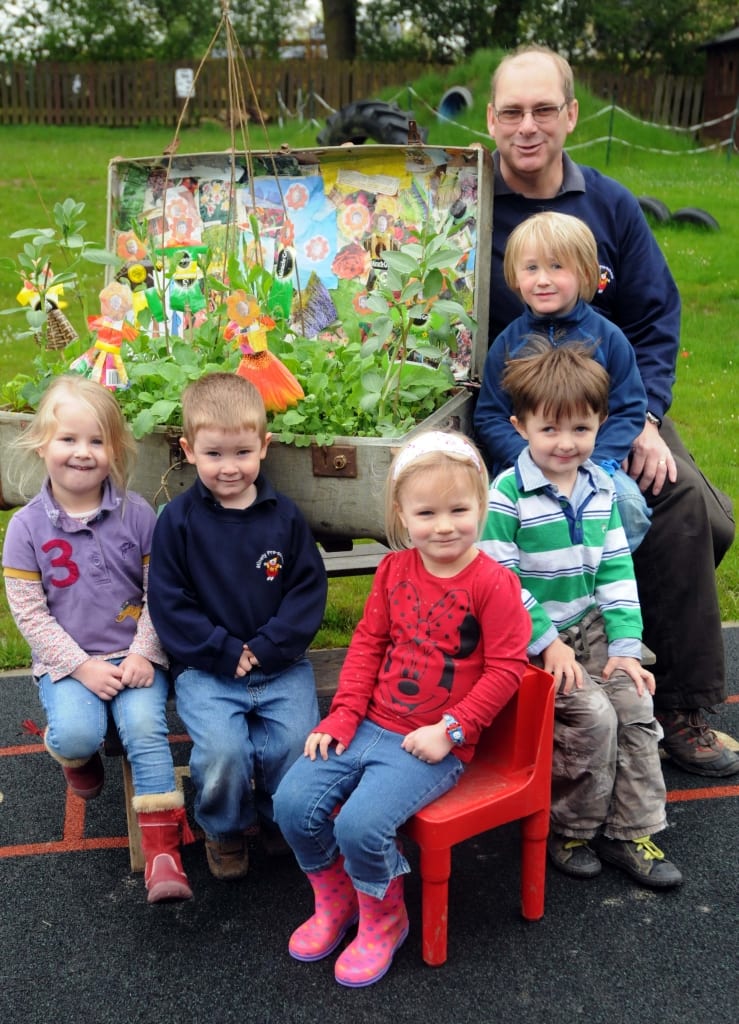 The children have also used vegetables to make dyes and then made a scarecrow with the dyed clothes. Before they starting growing their own, some of the children would not eat vegetables, but now pupils can go into the garden and pick any vegetable they like at snack time.
Stuart added: "Getting the children outside and into the garden really helps build on their social skills and emotional development and we hope it will give them a love of gardening and the outdoors for life.
We're really pleased to see so many children benefitting from the Cultivation Street campaign! Find out how to get involved here.
[/fusion_builder_column][/fusion_builder_row][/fusion_builder_container]