Our Stories – Include me 2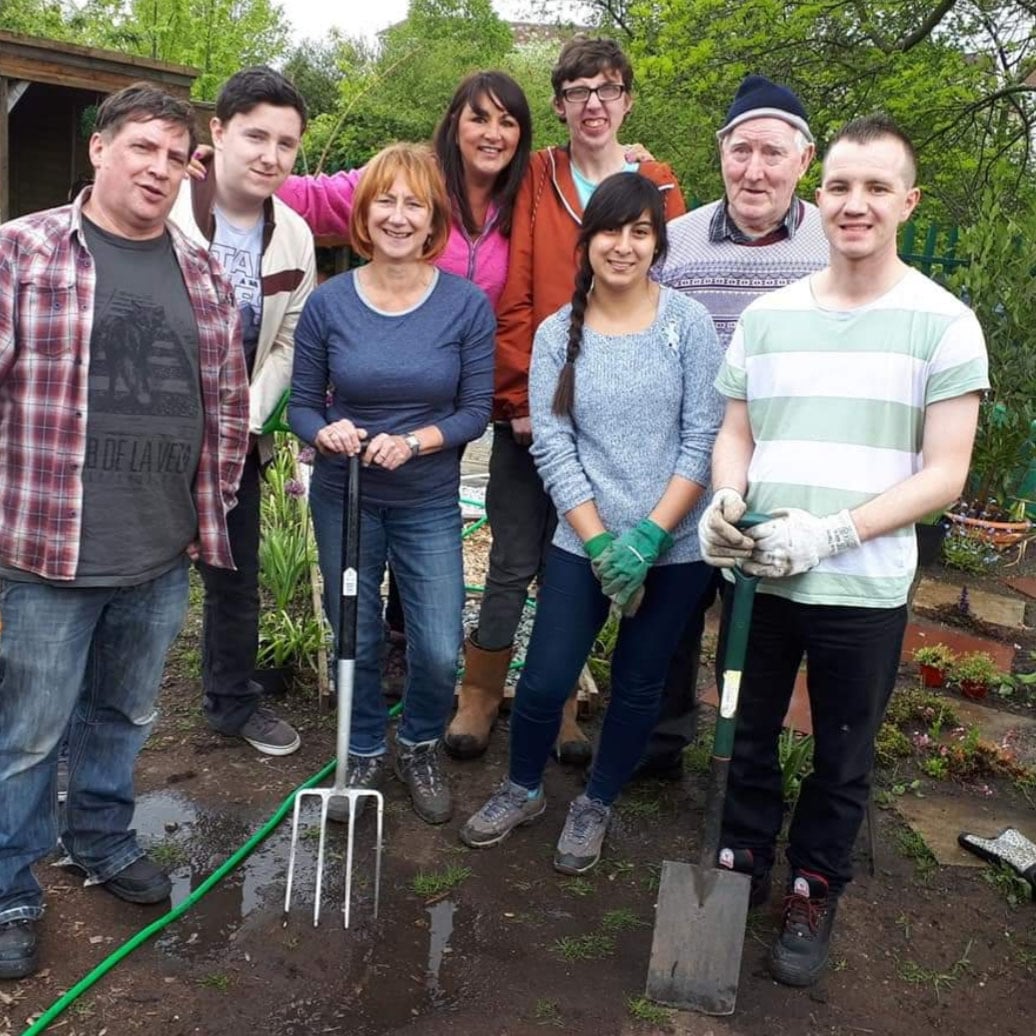 Started in 2018, the Allotment Angels project is part of Includeme2 club which works with children, young people and adults who have additional support needs across Glasgow. It started with a disused allotment plot in the heart of the city; with the railway line on one side and tenement buildings on the other. Over the next 9 months they transformed the space, with volunteers clocking up to 130hours of communal work in one week.
When work first began, helpers focused on renovating the site back to life before the seed could be sown. The team asked for donations of materials from local businesses and to find more volunteers and their prayers were answered by the local people, friends, family and two corporate groups.  This space is now a lush country garden, with a nature area for wild birds and butterflies and lots of different vegetables and herbs growing. They built a large 3-tiered raised bed from scaffolding boards, a tall raised herb garden and a picket fence was put together from repurposed pallets, and the pond which was formed from an upcycled bath.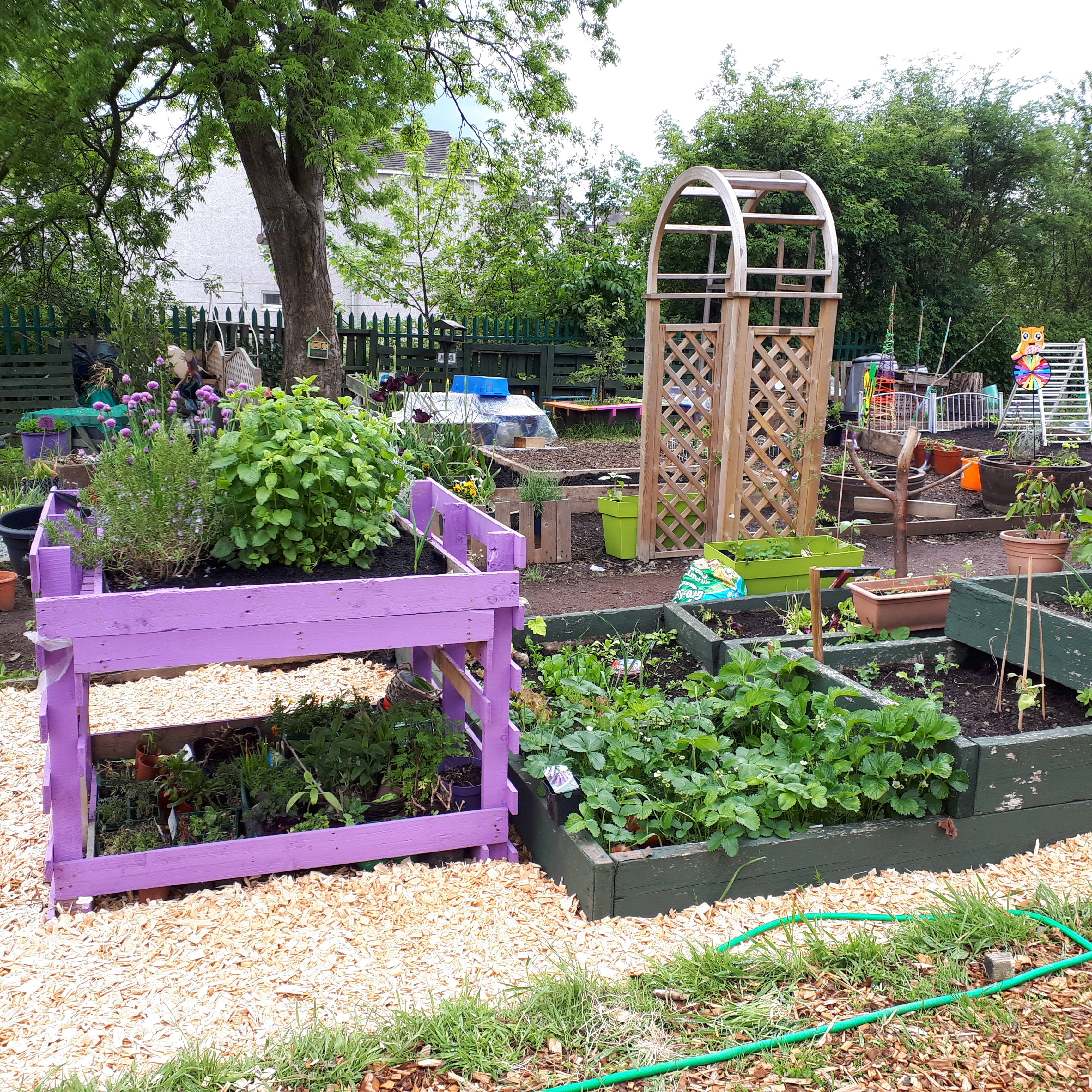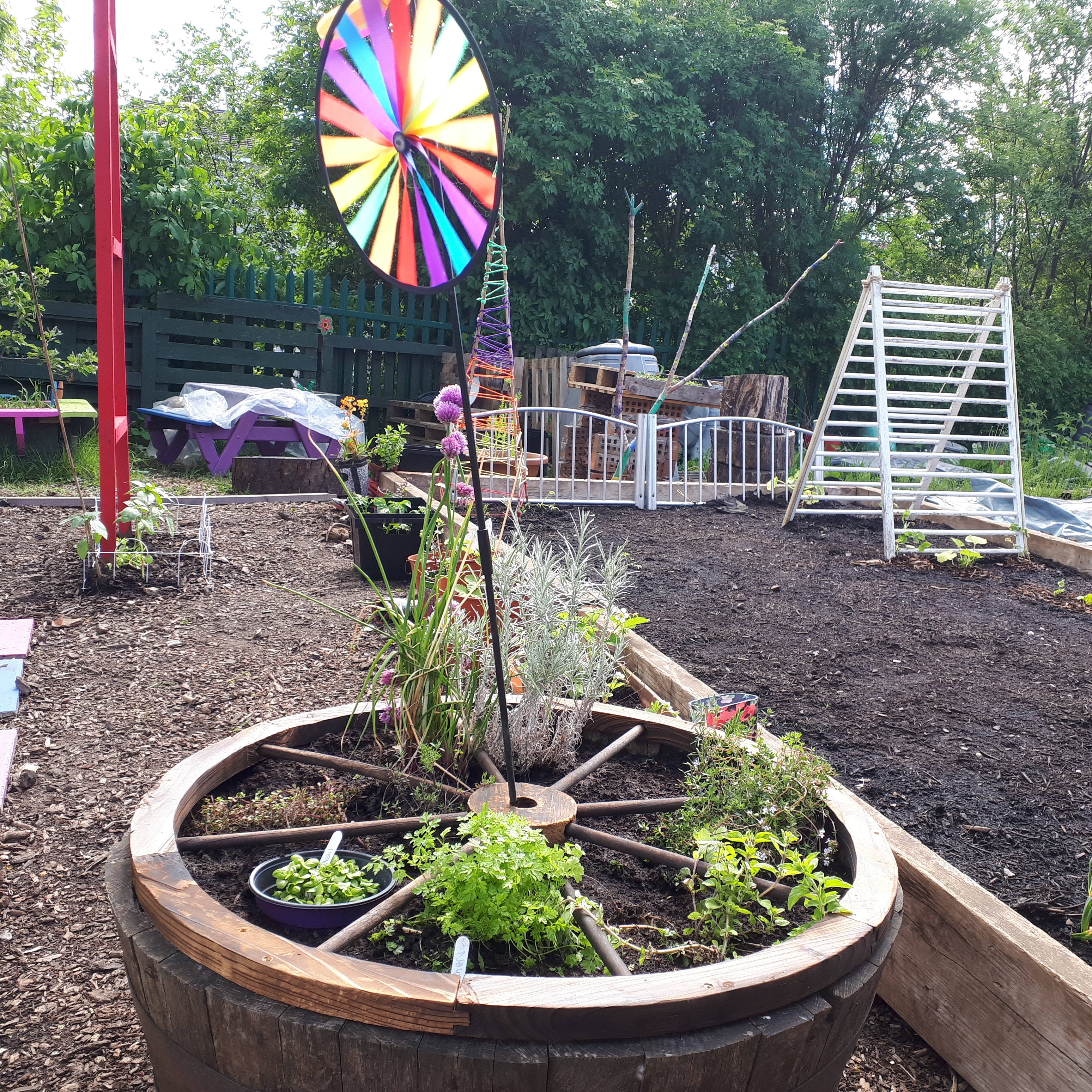 The garden features many quirky design ideas and homemade displays to benefit the members, including a sensory pathway assembled from different coloured stones, pebbles and slate. This leads to a small handmade bridge and the wildflower garden. Using old pieces of wood the team have used items from the junk yard such as planters, such as chimney pots and lanterns to become garden features and games. Volunteers enjoy downtime in the hand-built picnic area, fit with upcycled pastel-painted chairs.
A tepee of branches was erected, and the members sit inside and pick the peas, green beans and mangetout that are growing while looking at the sunflowers towering above. A frame for runner beans which adapted from discarded cot sides and they've used wellies mud kitchen was incorporated to the enjoyment of the children who visit and spend the day helping, planting, lunching and singing.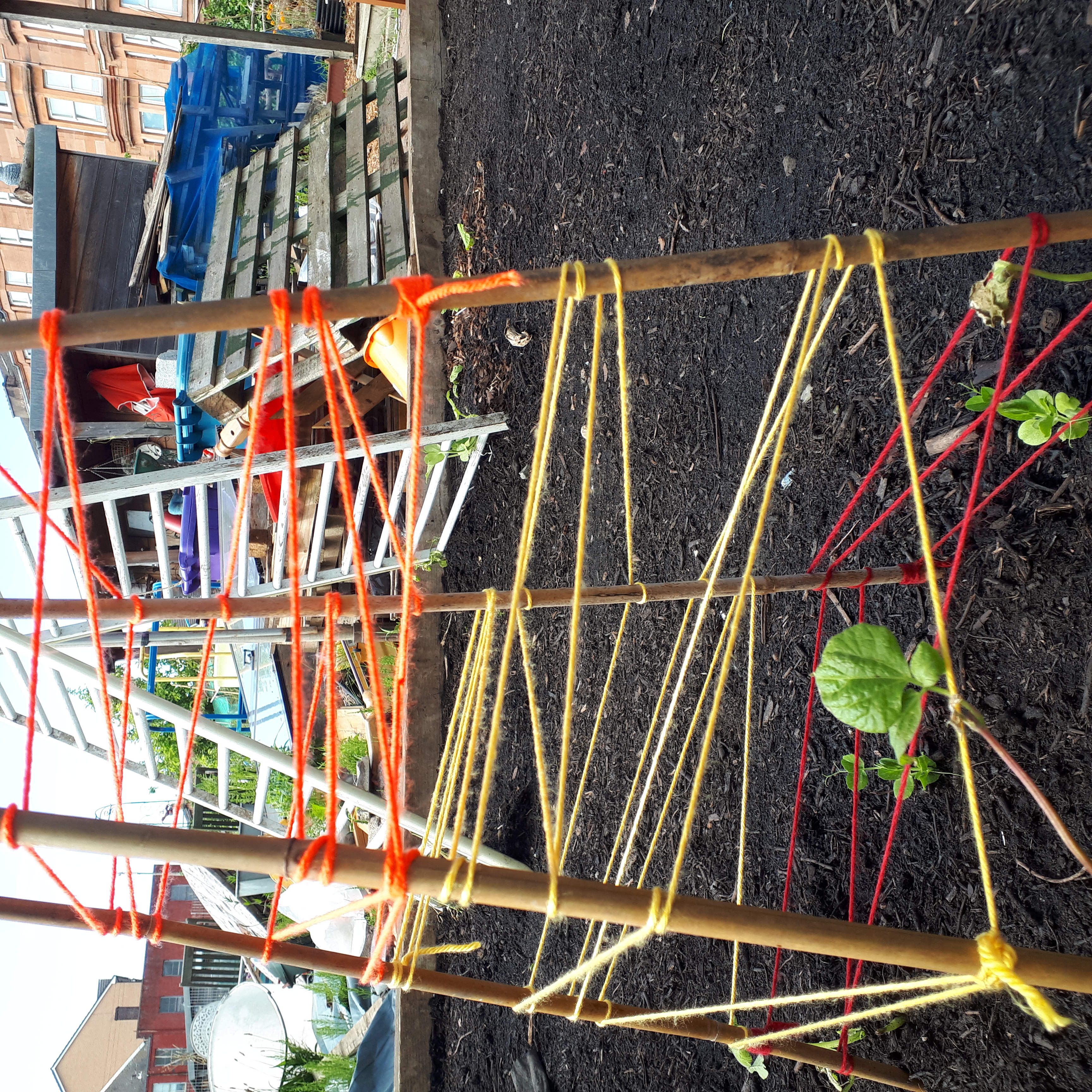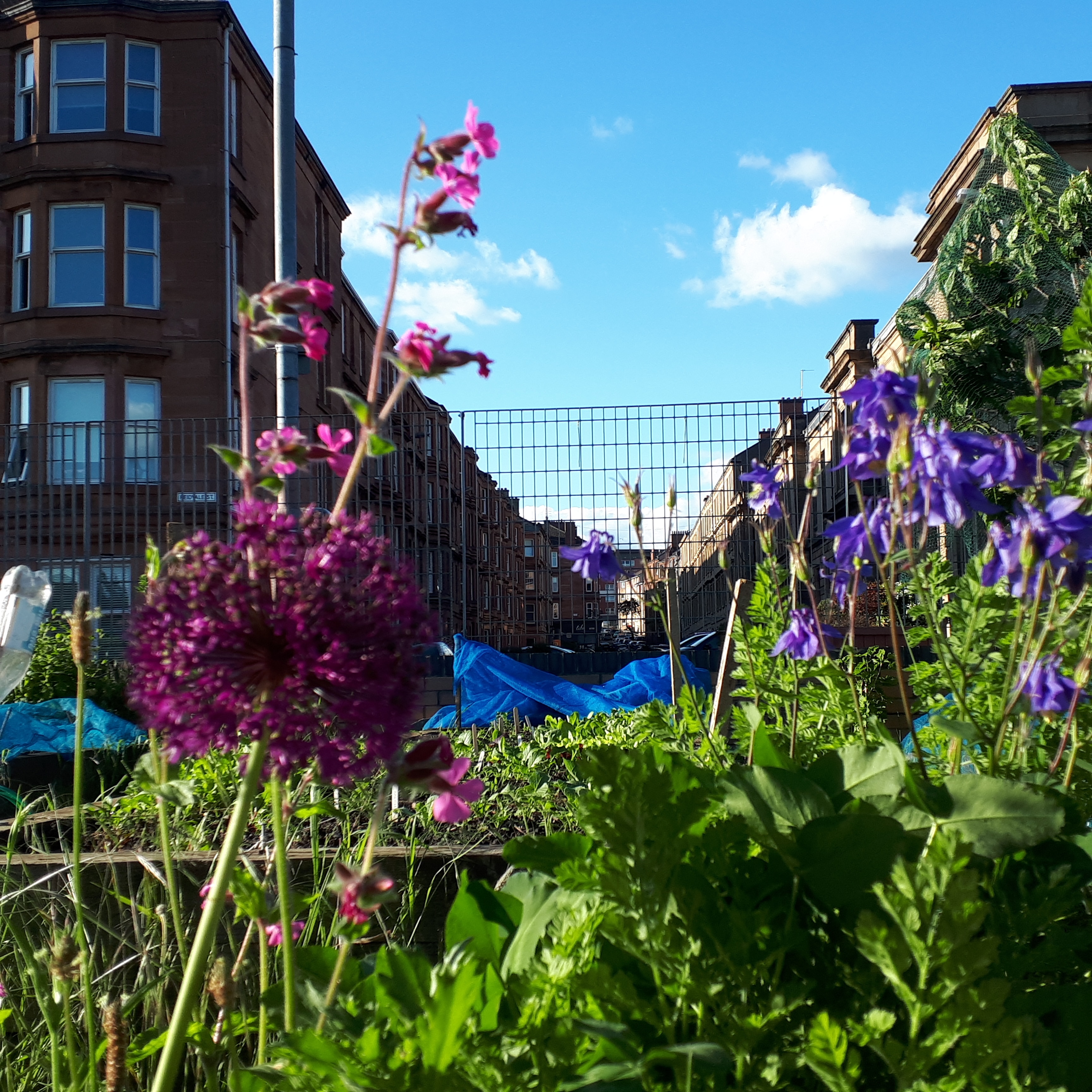 Since they restored this local green space, they've seen at least 10 different types of bees and even peacock butterflies, as well as a vast amount of birds visiting their bird station. The delight on members' faces is truly wonderful to see when they harvest crops they've grown from seed. They try to share the vegetables and herbs they grow with local families, so the sense of community spirit is growing. They find it fulfilling when vulnerable people from the community come to them and volunteer their talents and so they reward their support with fresh produce and have shown them how to build repurposed furniture too.
If this story has inspired you, register for Cultivation Street 2020 click the link below.