Our Stories – Little Paxton Nursery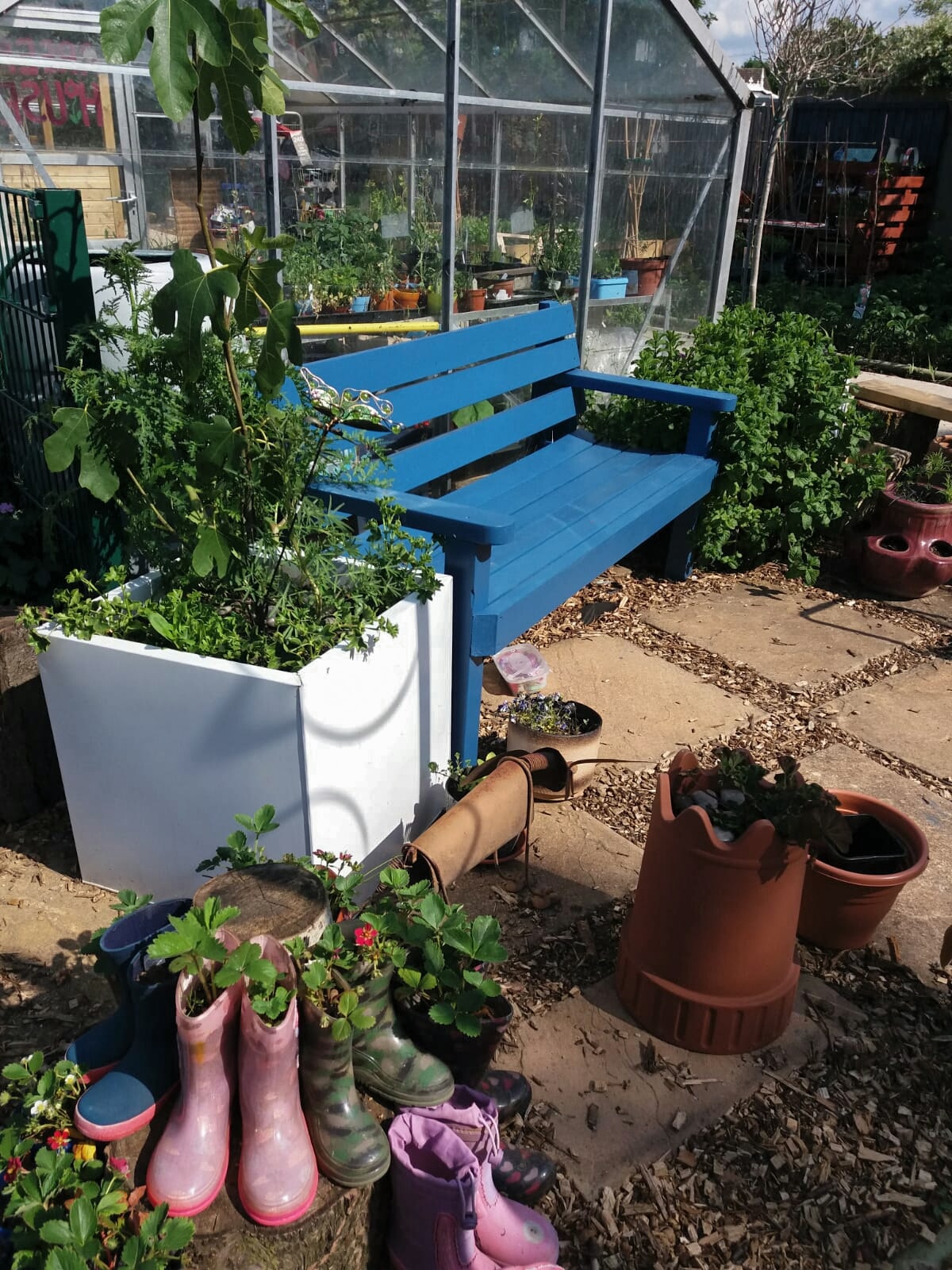 Formally an unsafe eyesore used as a dumping ground for builder's waste, the site was full of glass and weeds until a group of determined parents stepped in to totally transform the space. This inaccessible space is now a working project encouraging the 350 school pupils, teachers, parents and wider community to work together to make an exceptional educational space.
The garden is divided up into areas for creative learning to support core subjects like science, mathematics and English and each of these areas displays an abundance of colour, texture and life that the children are encouraged to explore. There is a nature trail at one end with a tree-lined corridor and several untouched areas for wildlife to make their homes. The children created a large bug stack and a number of bug hotels as well as seeding a meadow area with wildflowers and the garden's wildlife pond is used to identify water plants and creatures.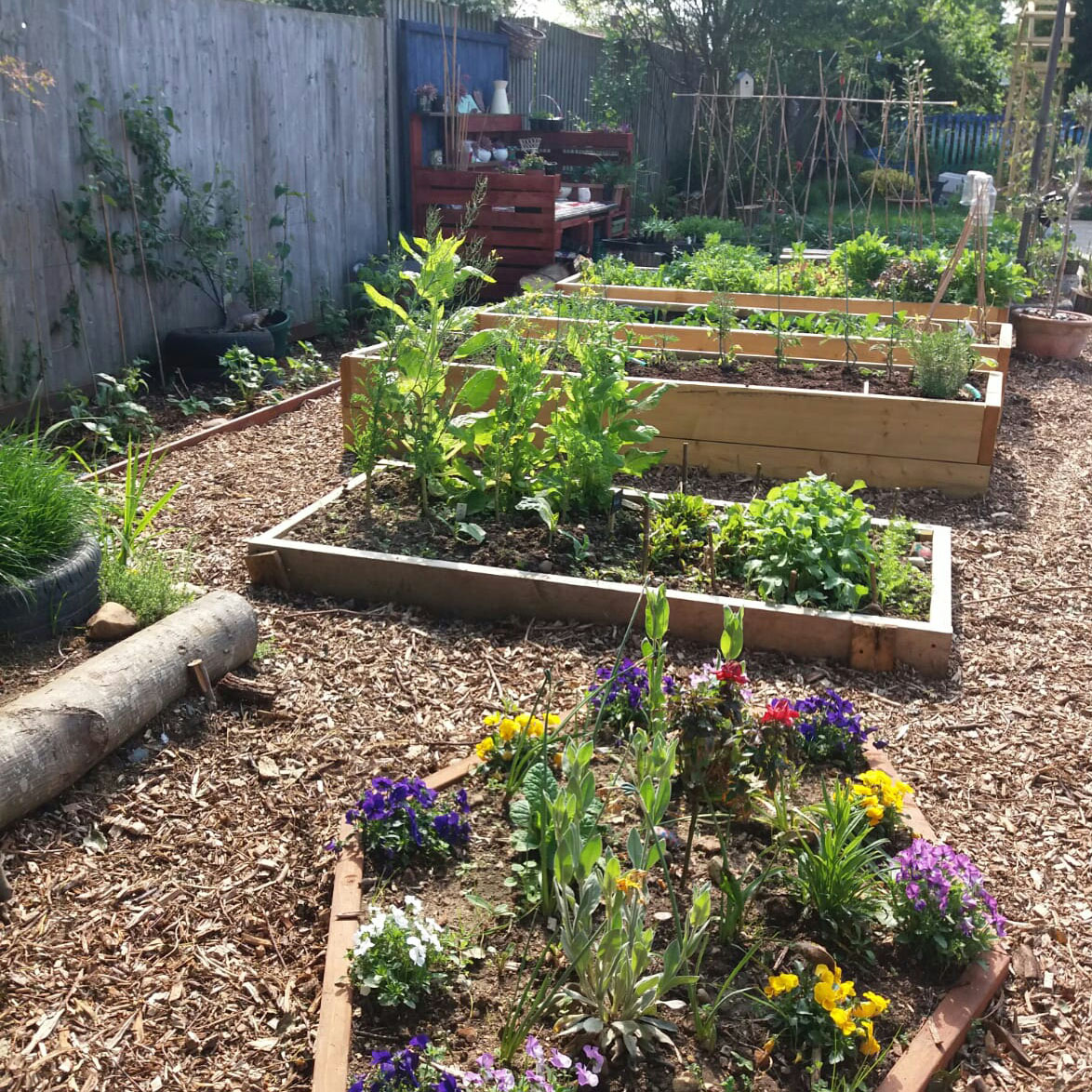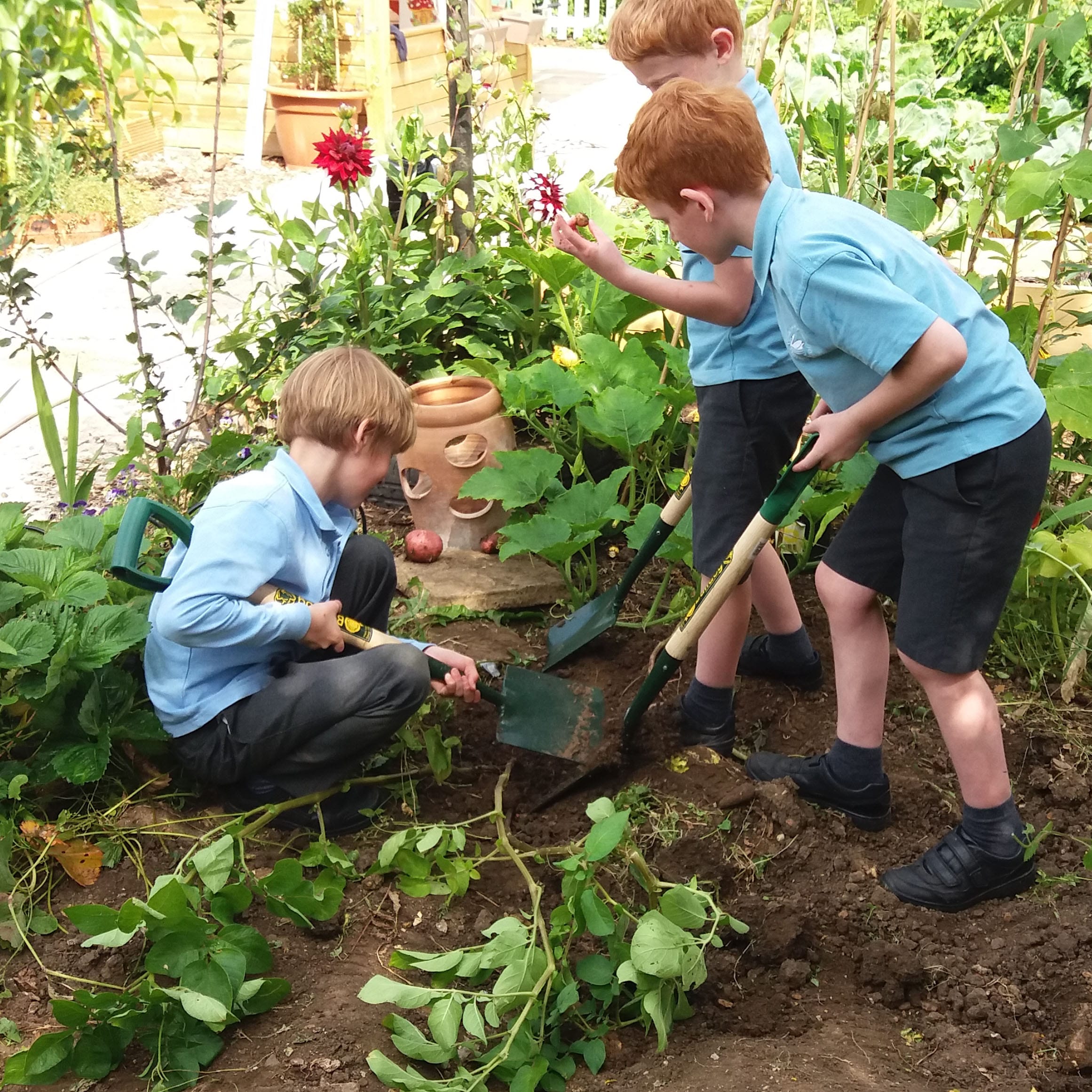 An old greenhouse houses the seedlings and plants the children have grown and outside there are Mediterranean olive trees and herbs. A collection of veg containers, fruit trees and strawberries are grown in the potting area, built from reclaimed pallets, but the fully accessible sensory patio is favoured by the students as a space to experience nature through colour, texture, size, smell, shape and sound. There is also a remembrance garden with painted stones to commemorate a lost pet, person or item. As much learning is done outside as such as possible, they use a gazebo-style outdoor classroom and a recycled tool shed with a fully upcycled interior for teaching classes and displaying the children's artwork. Time is spent tending to the plants but also looking after the wormery and the school's chickens.
When it is the children's turn to work in the garden during the day, they hang on the fence wanting to come in—their enthusiasm is overwhelming. Without prompting, they grow plants at home and younger siblings can't wait to be at "big school" to use the garden. The garden has so many uses, it is a sensory learning space for children who benefit from less classroom-based education, a sanctuary from busy playground life, but also a tool to boost self-esteem and mental health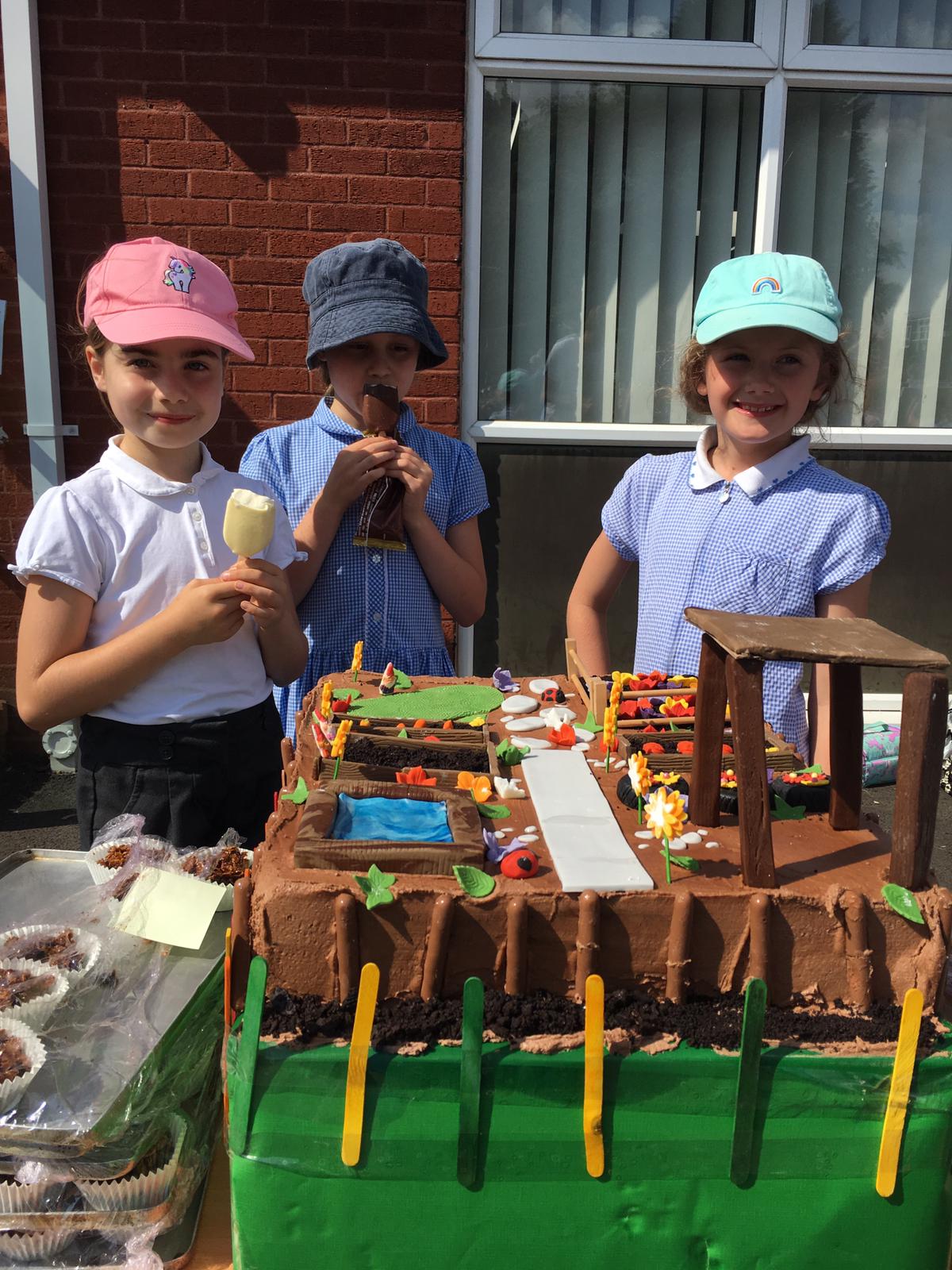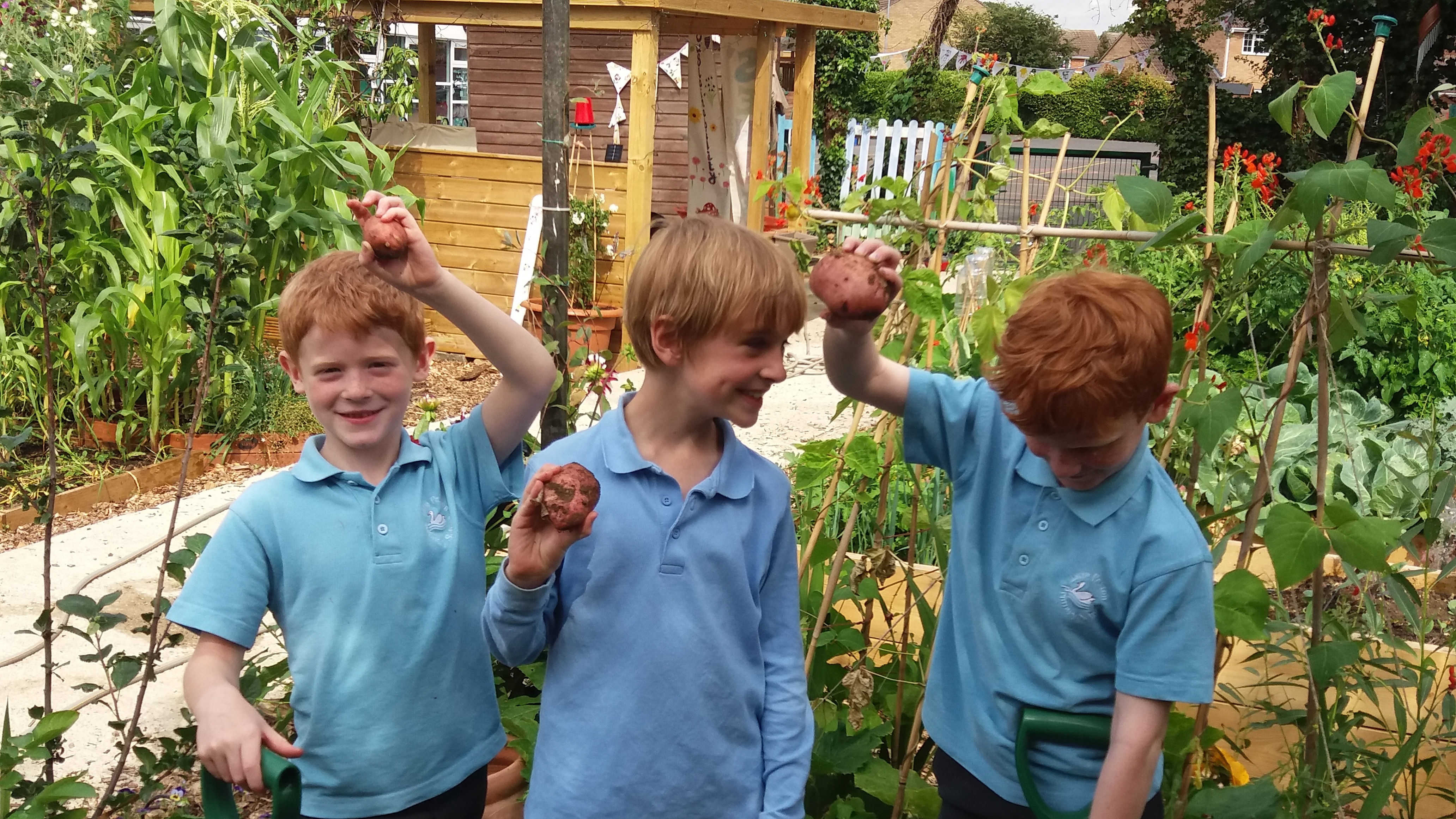 Children with additional needs have really blossomed in the garden; one 8-year-old pupil has gone from having little confidence to leading a group, without adult help and minimal instructions, in creating the remembrance area—having been bereaved herself, it's hugely beneficial for the grieving process. The school garden has connected them with their community through their generosity and created a network and formed friendships. The school's wellness motto is 'growing us all by growing the plants' and it improves their relationship with recycling and the impact of waste—it's really added a positive focus not only to the school, but for the wider community too!
If this story has inspired Register for Cultivation Street 2020 by clicking the link below