Autumn is an exciting time of year! Not only are the trees turning to lovely reds, browns and oranges, but all our veg growing labours of the summer are starting to be rewarded! Now is such a fun time harvesting squash, pumpkin and runner beans and dig up crops of potatoes! There is nothing better than eating food that you have grown yourself.
The shops are now getting ready for Halloween and are stocking up on pumpkins. Pumpkins aren't only good for hollowing out and carving scary faces, the are also the ideal vegetable for making hearty, healthy autumn soups. This Pumpkin and bacon soup is one of my families favourites and is really simple to make. Served with home baked crusty bread, it is perfect way to warm up as the weather gets chillier!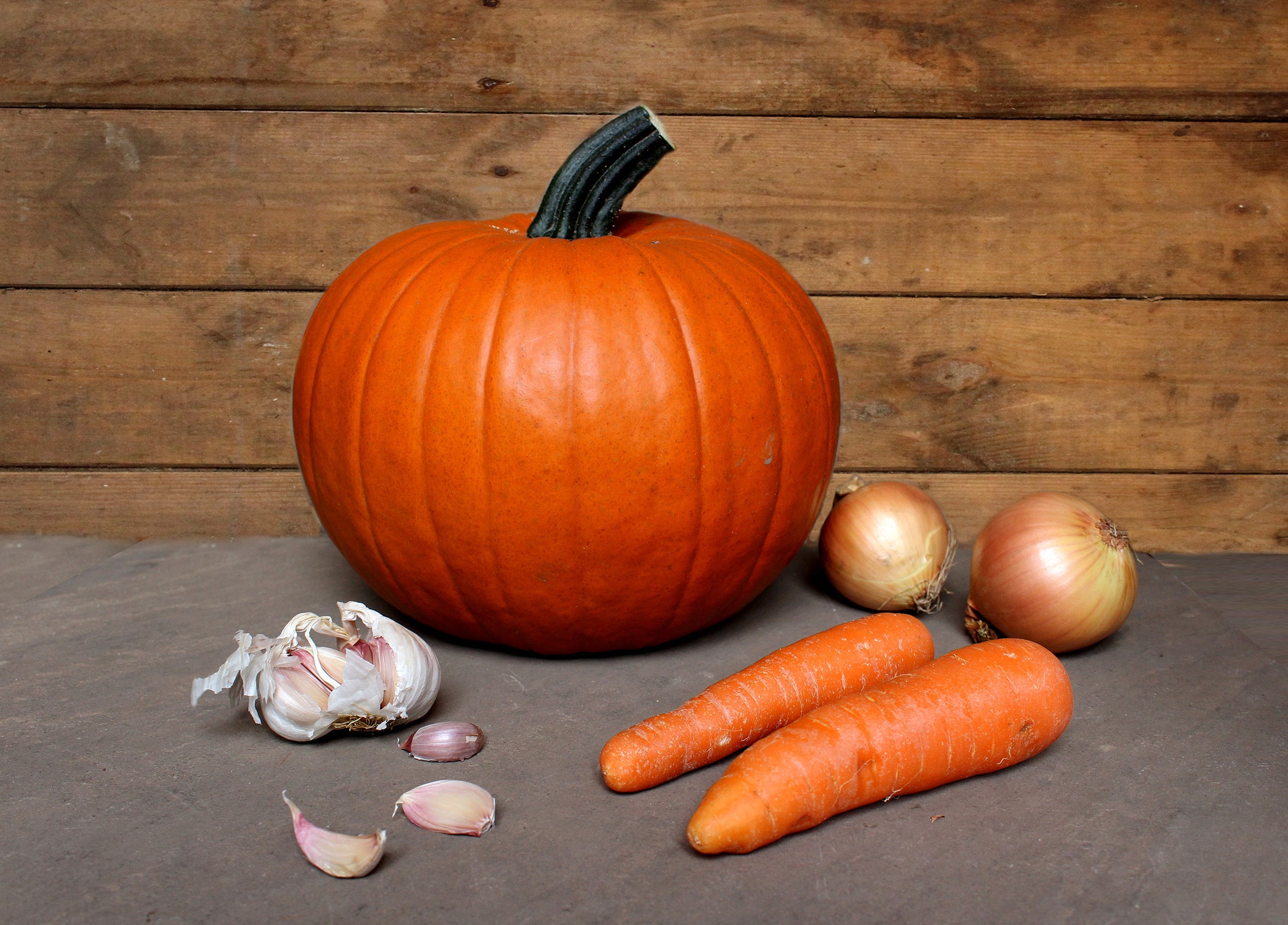 Pumpkin and Bacon Soup Recipe
Ingredients
1 tbs olive oil
800g pumpkin flesh already peeled and chopped in to chunks
2 onions chopped
2 cloves of garlic crushed
2 carrots peeled and chopped
800ml chicken or vegetable stock
1 tsp thyme
Salt and pepper to taste
3 rashers of smoked bacon
Shop bought pumpkin seeds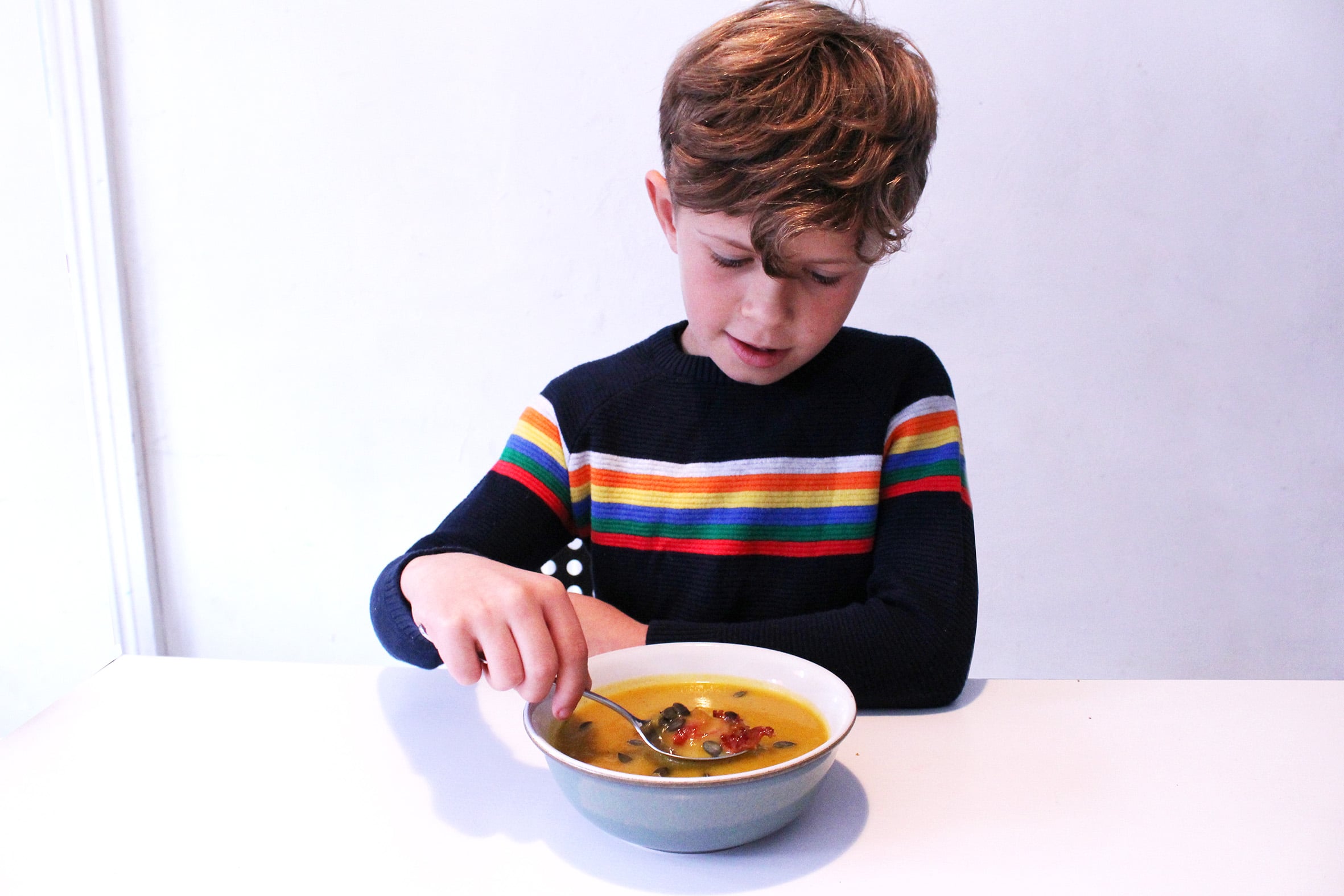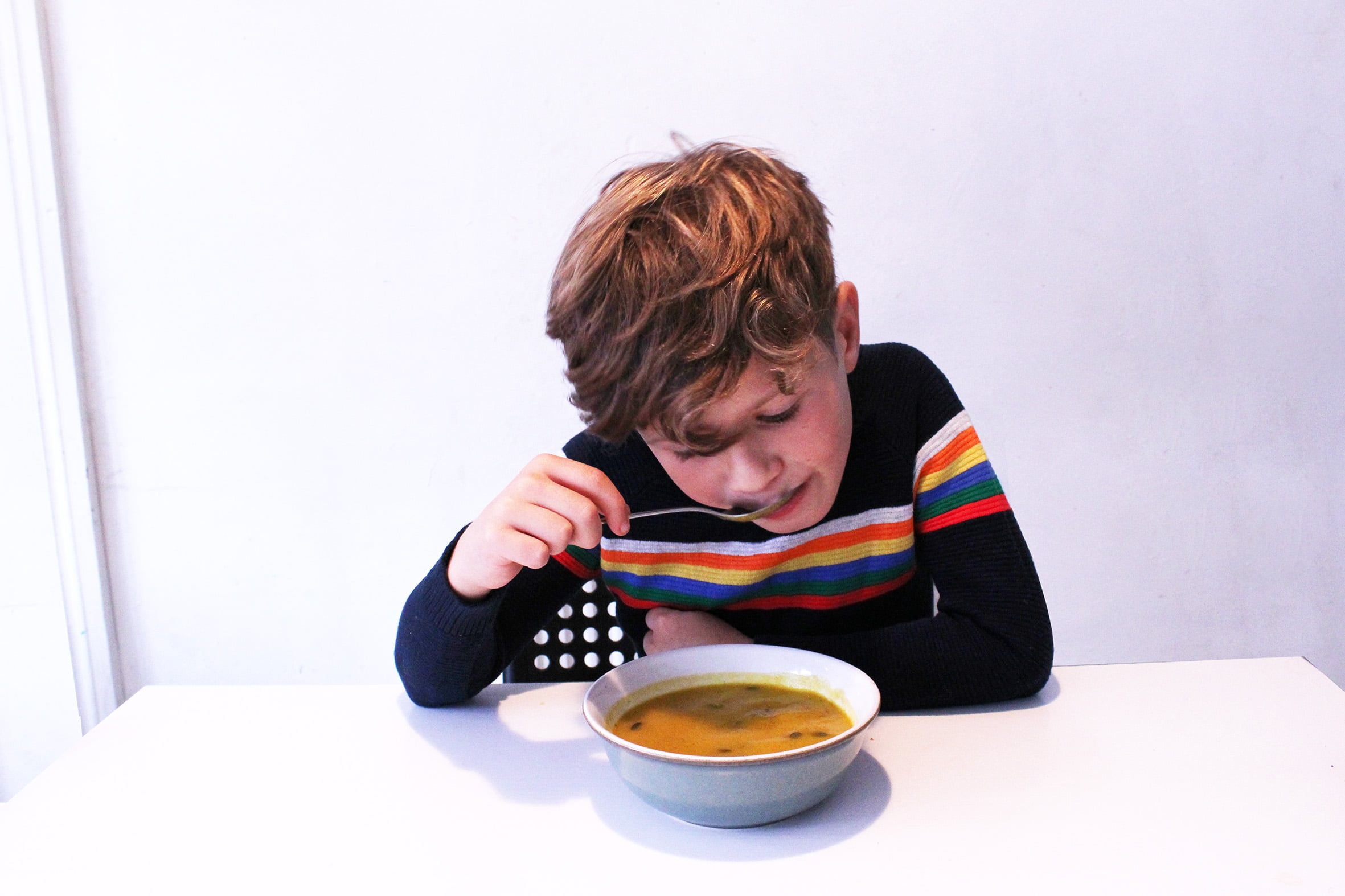 Method
1) Heat up the olive in a saucepan on a medium heat then add the onions. Cook the onions until golden.
2) Add the garlic and heat for a further 5 minutes
3) Add the chopped pumpkin and carrots and toss over the heat until combined with the onions and garlic and slightly golden on the edges.
4) Add your stock and thyme. Bring to the boil then allow to simmer on a reduced heat for 30 minutes.
5) Allow the saucepan of soup to cool.
6) Add the soup in batches to a blender and blend until smooth.
7) Cook bacon under the grill then cut in to small peices.
8) Reheat just before serving, adding a sprinkling of bacon and pumpkin seeds.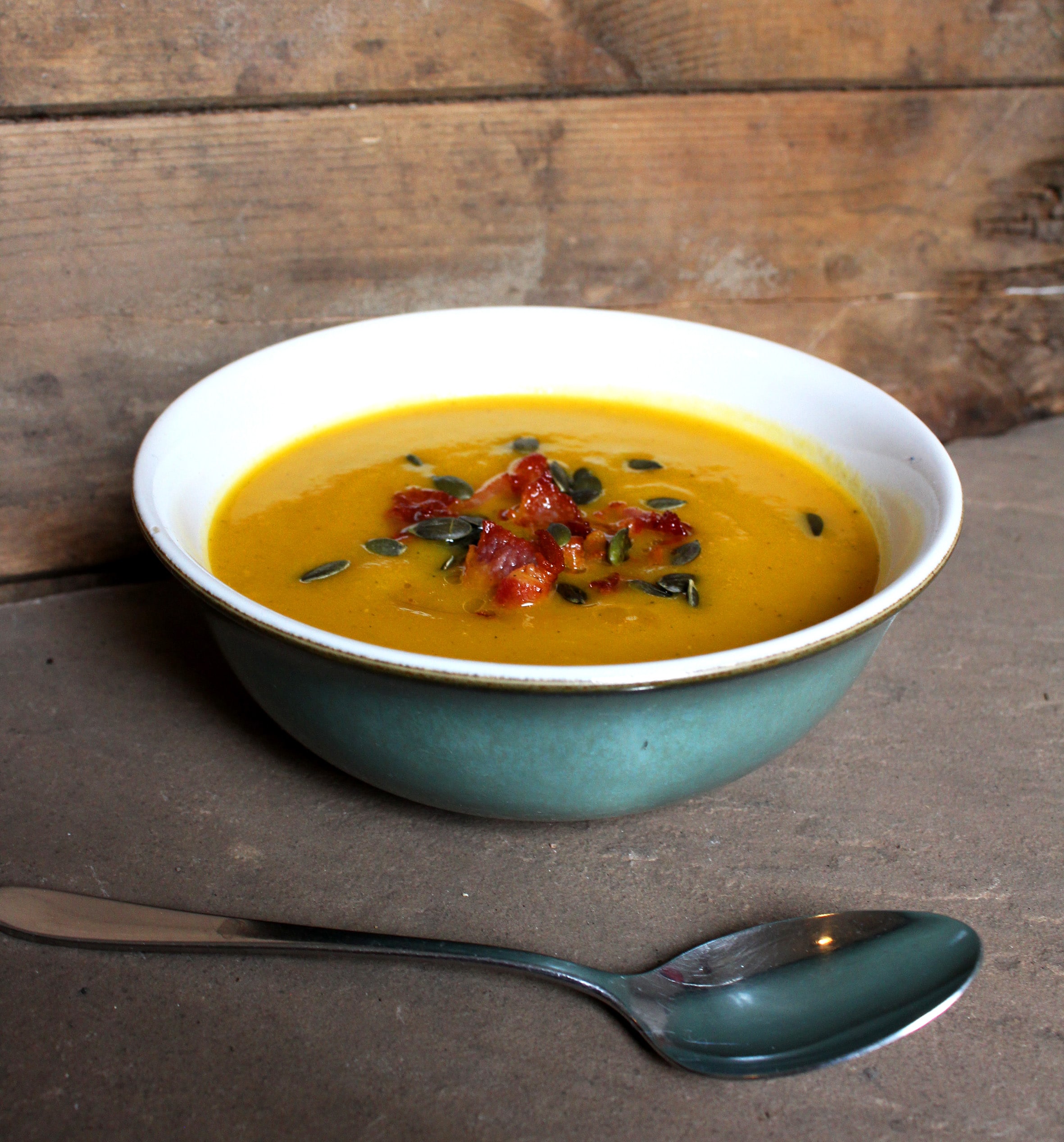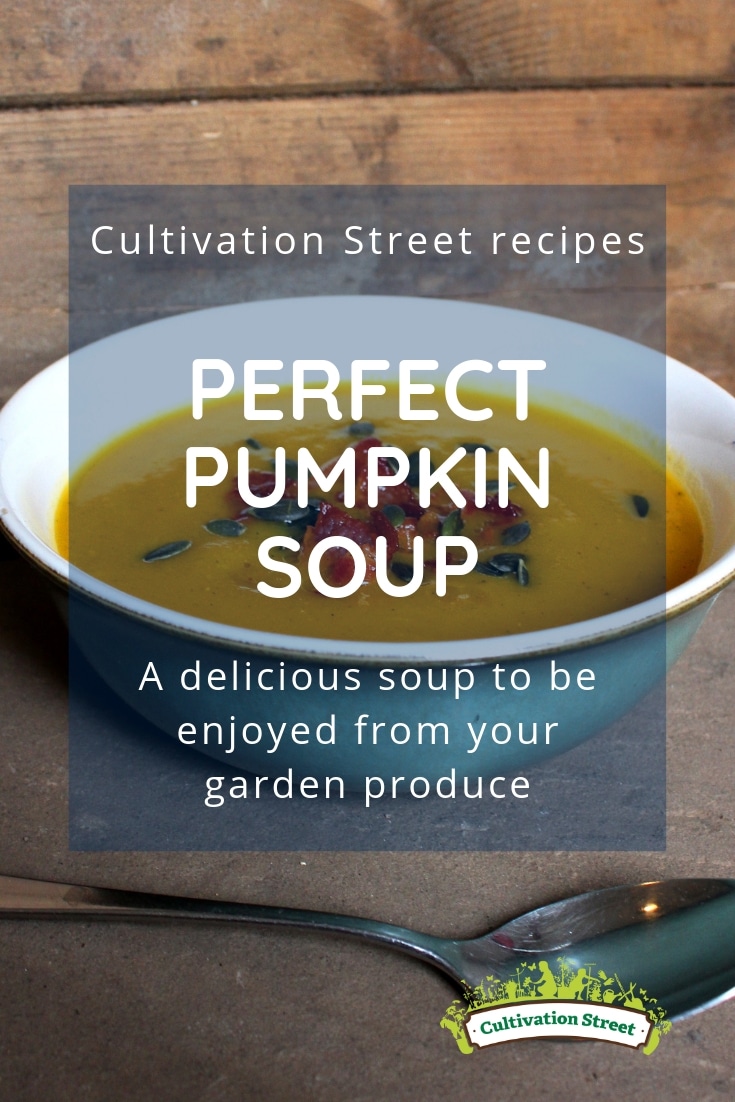 About the Author
Annie Yates is a gardening blogger and digital marketing coordinator for Garden Store. Annie is a mother of two, who is passionate about the great outdoors and encouraging kids to enjoy nature. You can read more of her blogs and activities here.
Find this blog post again and pin it to your Pinterest board!