Pergola Close | Their Garden Story
Since its launch in 2013, the Cultivation Street campaign has expanded to support hundreds of school and community gardening projects across the UK. It is now a thriving hub for gardeners to share stories, top tips and advice as well as access a plethora of free resources to enhance their gardening projects. For this week's Sunday Blog Share, we take a look at a small space competition entry from 2018.
Pergola Close, entered by Paul Doogan
Started in February 2016, Pergola Close is a project that measures 27 metres by 9 metres. The previously disused patch of grass is owned by the council who agreed to allow local resident Paul Doogan to bring it to life and was shortlisted in the small spaces category of our 2018 competition.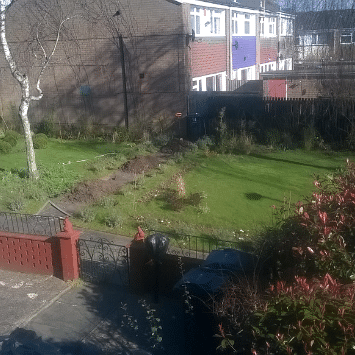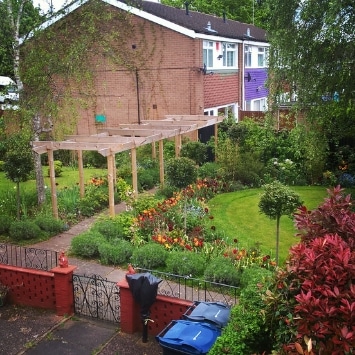 About the garden
The garden features hand-built wooden pergolas which extend along the length of a central path, flanked on either side by beautiful shrubs and sweetly-scented lavender bushes. Paul has now planted climbing roses and clematis to decorate the pergola as they grow.
Lavender and vibrant flower displays grace the edge of the path to bring a smile to people's faces as they walk by. A well-kept circular lawn contains a wildlife pond, while Amanagowa blossom trees dotted throughout bring a welcome display of fragrant pink blossoms in spring.
Paul funds the project himself, with no aid from the council. Thanks to Paul, this previously disused piece of land is now packed full of shrubs and thousands of bulbs that pop up every spring to ignite the neighbourhood with colour.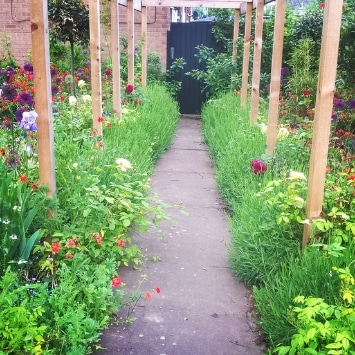 Thoughts from Pergola Close Oasis in 2018...
"I've done everything myself for the benefit of everyone in the area. I hope I have inspired others to create their own unique spaces and I would love it if people in other parts of Birmingham were to do something similar. My space could be a blue print (or a green print!) for other communities to make use of their remaining green areas in a positive way."
...and now
"I have been quite busy the last few months. I have done three different projects on the close. First was a new border planted with Miscanthus Strictus, rudbeckia, Penstemon, hollyhocks and different bulbs. Second was buying eight half barrels, two each for me and neighbours; they have been planted up with bulbs and violas. Finally I bought six obelisks in kit form and put them together and painted them. They have been put in three new borders enclosed with box plants. I will need more box plants to finish this so have ordered them."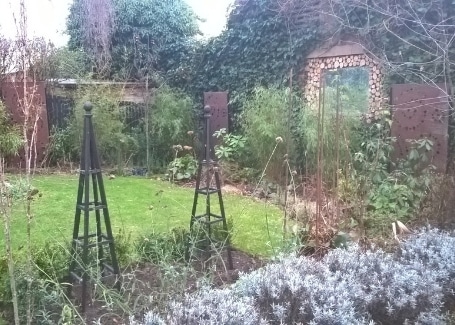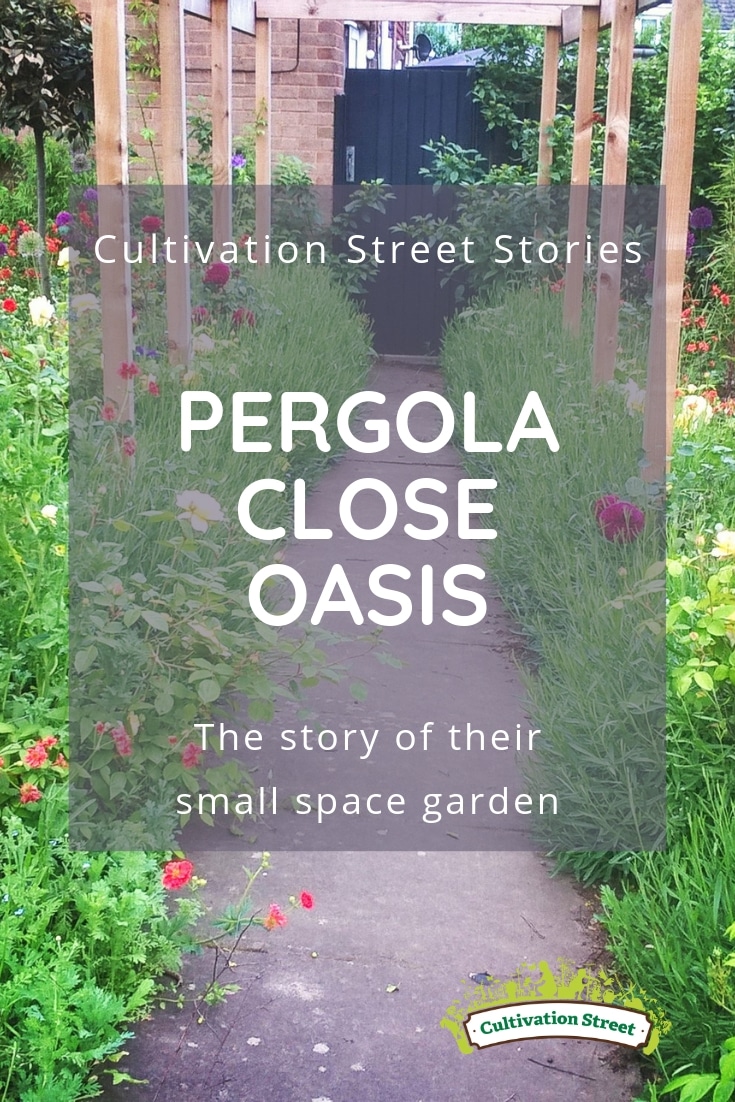 If this story has inspired you to become part of the Cultivation Street campaign, register for free now to take your community gardening project to the next level.
You'll receive an array of free resources, from seed packs, Calliope® plug plants and planting calendars to seasonal newsletters jam-packed with gardening advice, ideas and success stories to whet your gardening appetite. You'll also be given a chance to win big in the annual Cultivation Street competition, which has a staggering £20,000 to giveaway to school and community gardening projects that are changing the lives of people across the UK.