Root 'N' Fruit Community Allotment | Their garden story
Since its launch in 2013, the Cultivation Street campaign has expanded to support hundreds of school and community gardening projects across the UK. It is now a thriving hub for gardeners to share stories, top tips and advice as well as access a plethora of free resources to enhance their gardening projects. For this week's Sunday Blog Share, we take a look at a 20018 competition entry from Stoke-on-Trent.
Root 'n' Fruit Community Allotment, entered by Bob Bennett
In 2014, a group of locals set about transforming an overgrown and abandoned allotment garden into a productive community space. In 2018, they were one of the Cultivation Street gardens to be shortlisted for an award.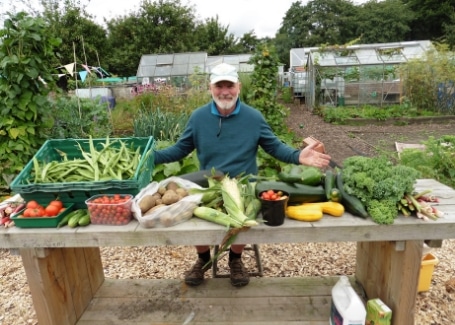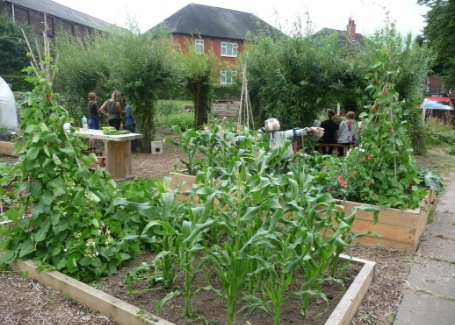 About the garden
The allotment has a large polytunnel, 3 greenhouses, a compost "lovable loo" toilet and a 3-bay compost system, disabled access raised beds, fruit trees, living willow structures, a wildlife pond and a herb garden for pollinators. Last year, volunteers were able to secure funding from a local business for a beautiful, glass-fronted summerhouse and decking area to be installed. This now provides space for the hosting of events and a classroom setting for use by local groups.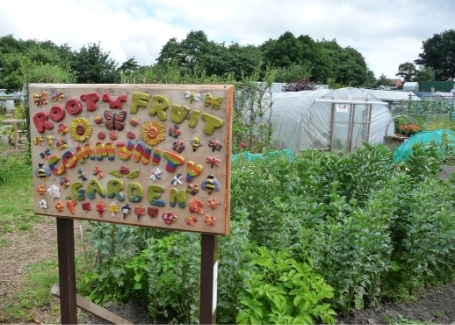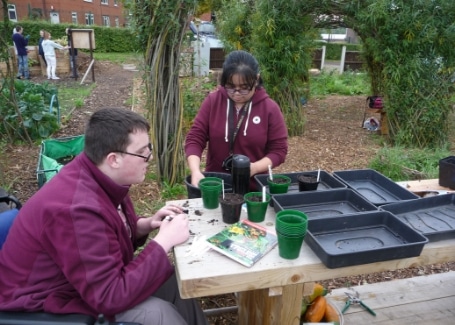 Impact on the community
Set within a deprived area, the allotment garden is now an educational and therapeutic space for the local community. People visit the allotment to learn how to grow their own with the produce grown on-site donated to a local foodbank to be shared out among people in poverty.
Schools visit the allotment regularly. Scout groups and the Boys Brigade help with the gardening activities. Children also bring their parents along for an annual 'Pumpkin Party,' for potato planting and spring sowing days. A regular team of young people from the YMCA National Citizen Service scheme and from The Prince's Trust also attend to learn from, and support, the allotment garden.
The new summerhouse is now the setting for a local parent and toddler group.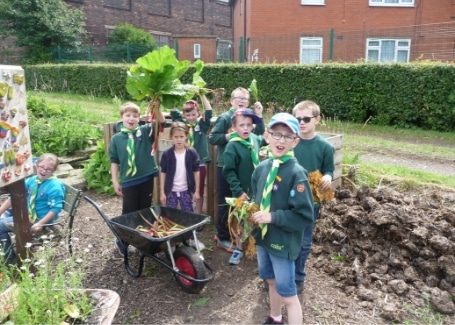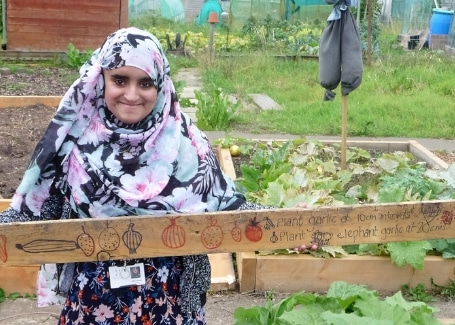 Thoughts from Root 'n' Fruit Community Allotment in 2018…
"It would be fantastic if the hard work and effort of everyone who has been involved in this project over the last 5 years were recognised with an award. We could also use the publicity to help with our ongoing quest to recruit more volunteers, get more people involved and help us to achieve our aim of lifting up a badly deprived community."
…and now
"Some exciting news for Root n Fruit ... We recently secured combined funding from an organisation called "Seedbed" and a local environmental charity MEC (Middleport Environment Charity) to employ a part time project officer for 2019 whose role will be to bring in new groups, new volunteers, new funding and new ideas. We had some real quality applicants and have settled on a woman named Alexandra Littlejohn. Alex is looking forward to getting going in January..."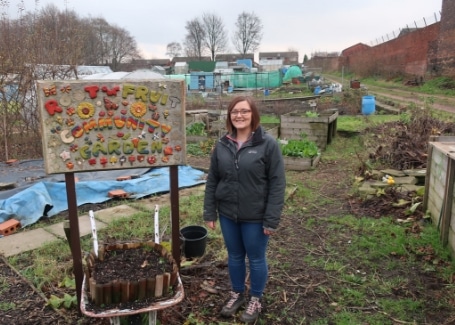 If this story has inspired you to become part of the Cultivation Street campaign, register for free now to take your community gardening project to the next level.
You'll receive an array of free resources, from seed packs, Calliope® plug plants and planting calendars to seasonal newsletters jam-packed with gardening advice, ideas and success stories to whet your gardening appetite. You'll also be given a chance to win big in the annual Cultivation Street competition, which has a staggering £20,000 to give away to school and community gardening projects that are changing the lives of people across the UK.