School is buzzing to be involved with the #PolliPromise
Pollinator Promise By Saint Alban's CE Primary!
Join in to save our threatened wildlife!
As a part of St Albans Primary School's involvement in the UK wide, 'Polli:Nation' project, they have developed a campaign to spread the message of the importance of pollinators and the need to protect them.
When you sign up to the Pollinator Promise, you pledge to plant pollinatorfriendly plants in a pot or a 1 x 1 metre area in your garden, school grounds or business. Metre by metre, let people know Metre by metre, let pollinators grow!
They worked with Open Air Laboratories (OPAL) to develop a web page and after improving feeding and shelter habitats in our grounds, they went on to support planting in the community, becoming a Bees' Needs Champion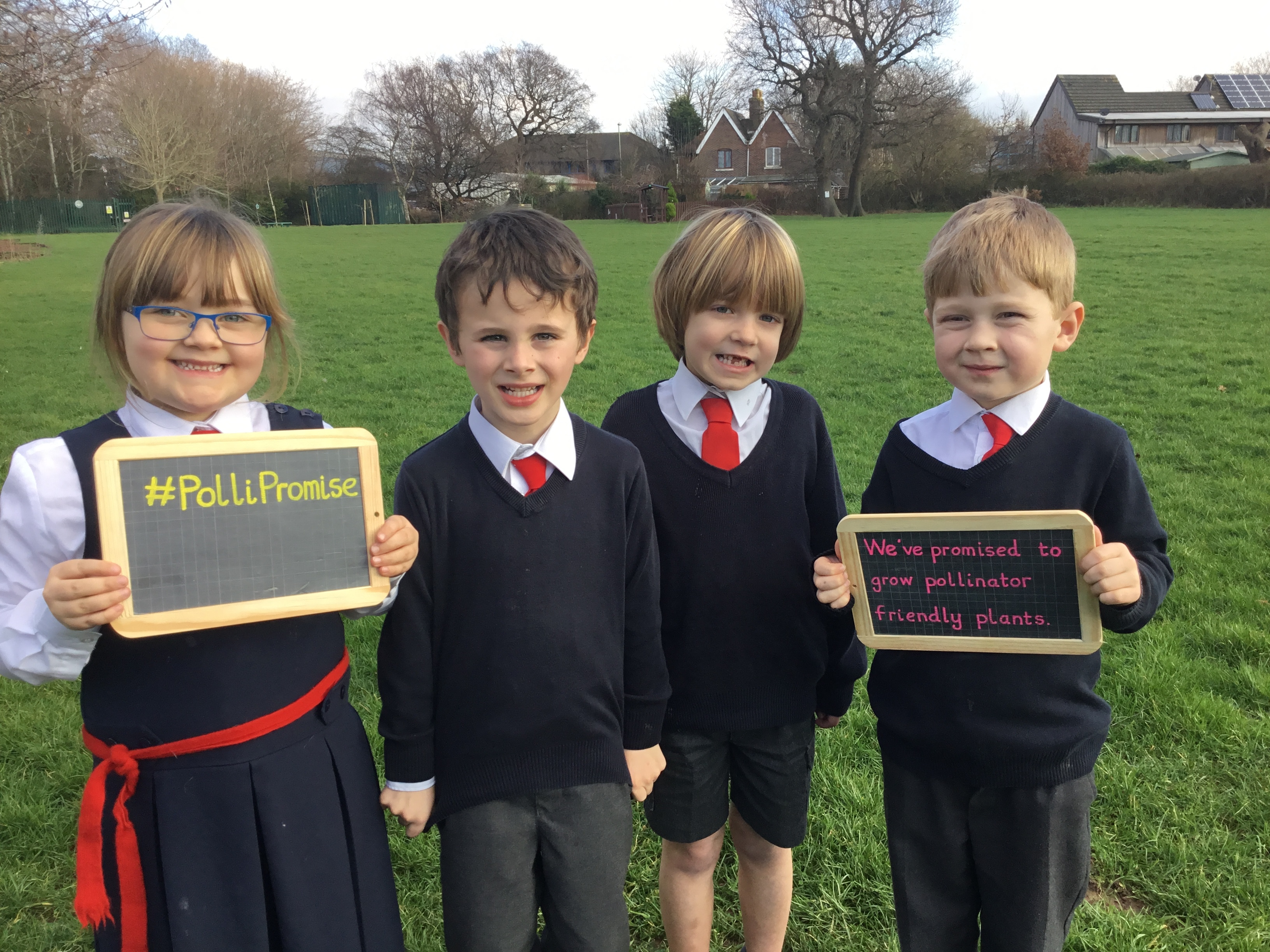 Through the Pollinator Promise campaign, children, staff and parents have an increased awareness of the importance of plants for pollinators and together the community has started to bring more colour to local gardens and open spaces.
Pollinator Promise is led by the Hive, the schools pupil voice group. In Hive, they all work as a team, helping pollinators and trying to make the world a better place. Bees aren't just buzzy things - without them we wouldn't have most of our fruit and vegetables. Together, they learn to sow seeds and find out about which plants are best for pollinators.
We want people to join us and help give bees a fighting chance.
If you would like further information about Pollinator Promise, please contact us at: pollination1@st-albans.hants.sch.uk
And follow the conversation on Twitter using the following hashtags!
#PolliPromise   #OPALmillion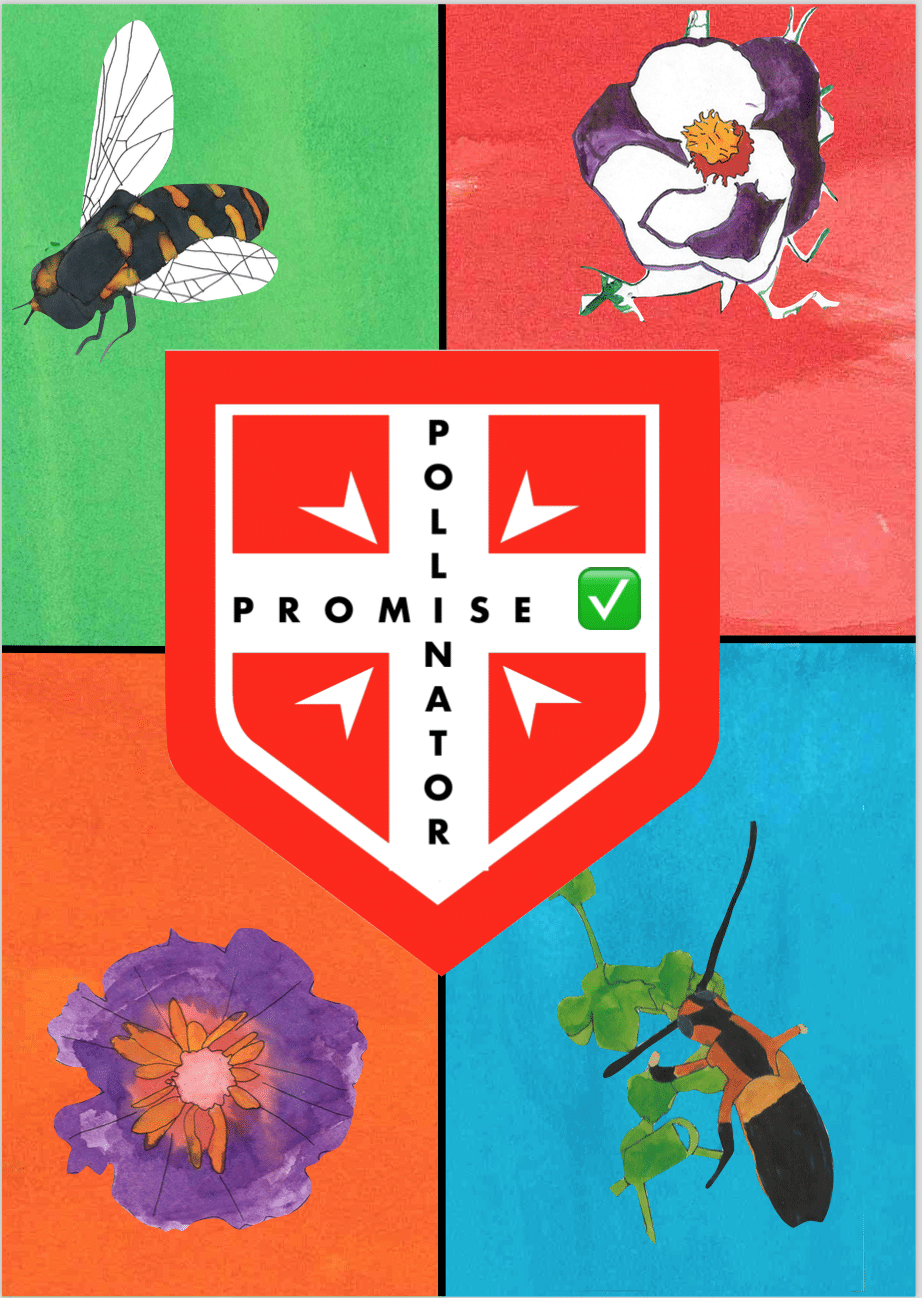 Polli:Nation is a Heritage Lottery Funded project, developed by Learning through Landscapes, in association with conservation charities.