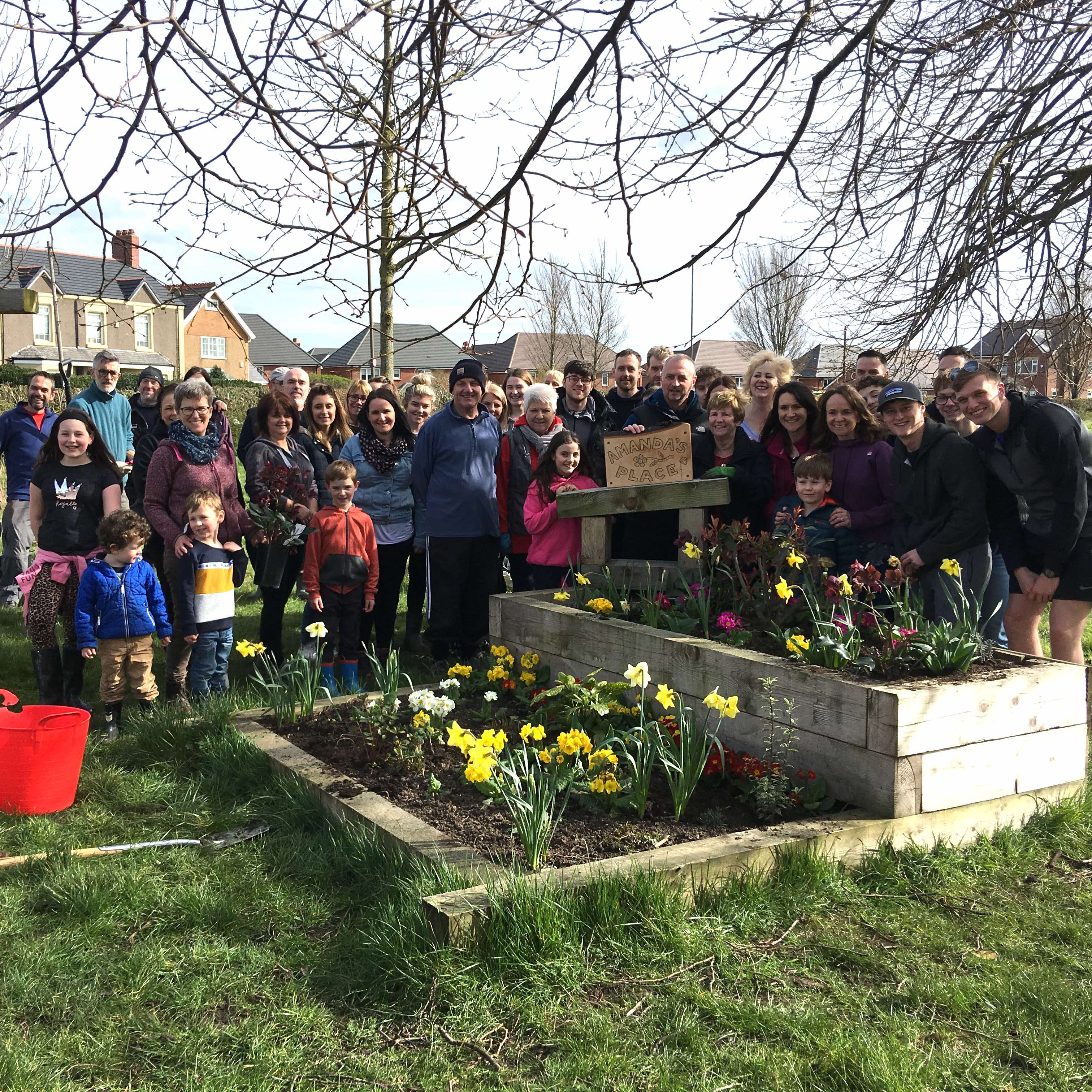 The Wonky Garden was set up in 2017 after the founders met at a wellbeing event during their cancer treatment. In the last 3 years, the team have focused on creating beautiful outdoor health and wellness spaces designed by, and for, the community.
The wonderful, productive spaces are enjoyed by hundreds of individuals and groups, for volunteering, education, or to boost their physical and mental wellbeing.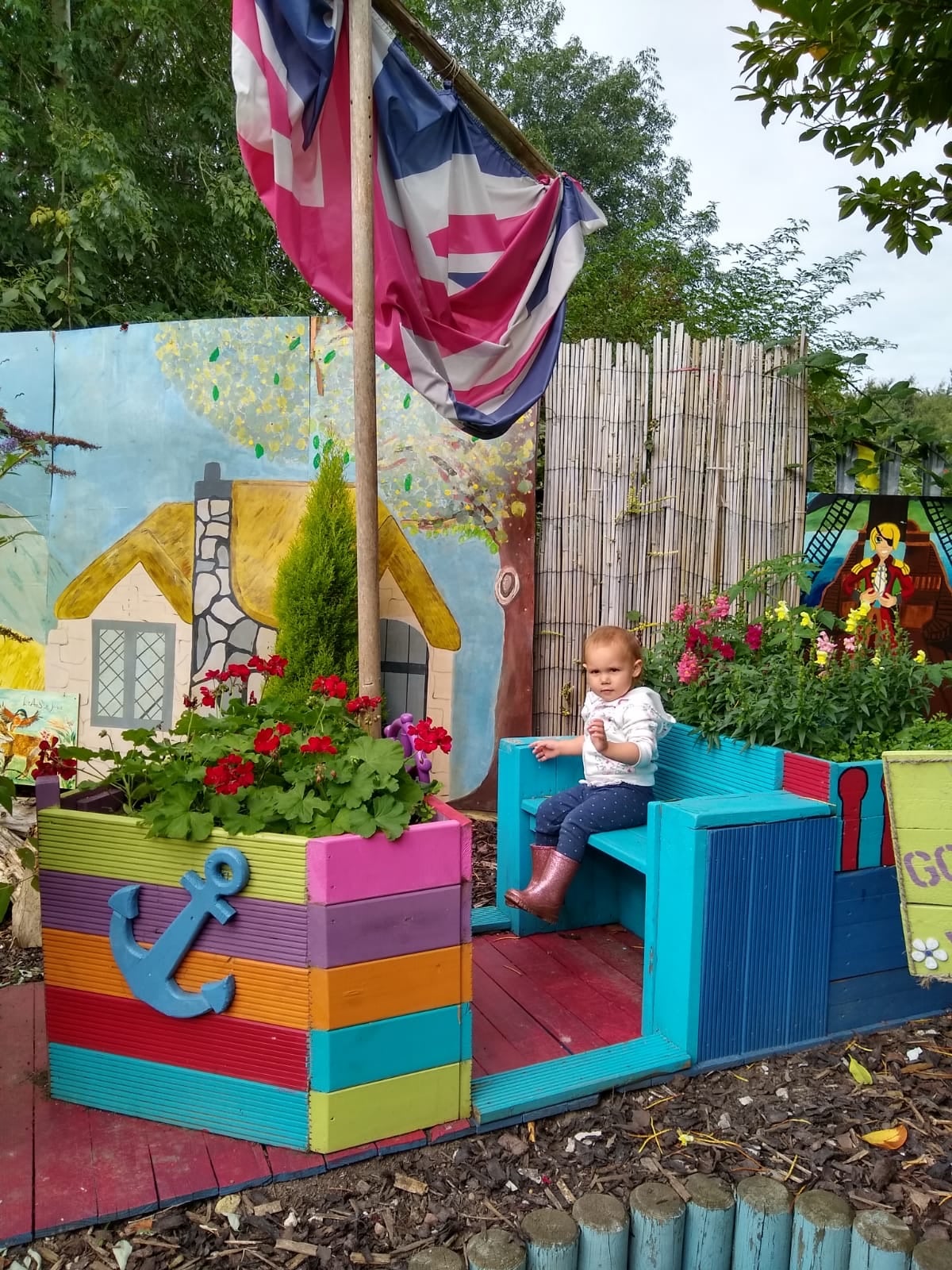 About the Garden:
The kitchen allotment is made up of over 20 raised beds filled with fruit, vegetables, herbs and edible flowers, as well as a shed, shelter, bird feeding stations and a compost area to create organic matter.
With a focus on wildlife and the environment, there is a wildlife garden planted with varieties that are perfect for pollinators, to encourage bees, butterflies and other beneficial insects in. Planting focuses on sustainable trees, shrubs, perennials, annuals and a succulent garden. Bug hotels, hedgehog houses and nesting boxes are placed throughout the garden for local wildlife. Outside the main office, they have planted a dry garden for drought proof plants with lots of hedging and shrubs that is ideal for nesting.
To encourage relaxation and enjoyment of the garden, several seating areas are dotted about, surrounded by sensory plants so visitors can benefit from the fragrances and textures.
The children's area is full of trees, shrubs, art boards, a mud kitchen, a 'Wonky boat', tools and picnic benches to encourage play as well as learning.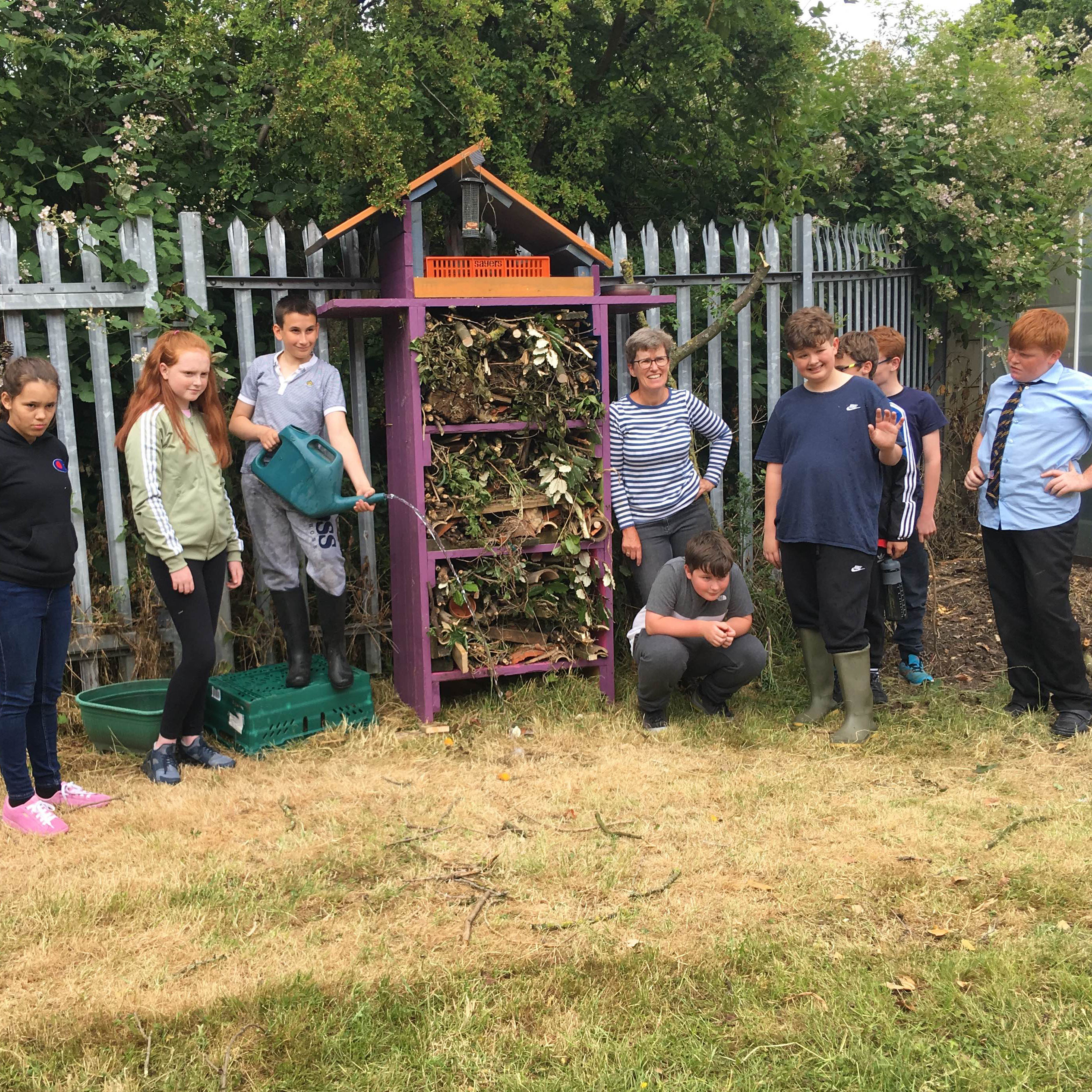 In their words:
We are an engrained part of the community, and our garden welcomes people of all ages and abilities to give volunteering opportunities, skill development and horticultural therapy workshops for those with Dementia, cancer and other life changing or life limiting conditions.
We want to encourage and support our members, and we deliver studies to 25 special needs students in horticulture and carpentry, to provide them with new skill and develop existing ones.
The wildlife has increased significantly in the garden, we do not apply any chemicals whatsoever in the garden and, quite often, we won't cut some of our flower areas because the insects are having such a party, it seems wrong to disturb them!  We have bees, butterflies and birds galore with many nesting in the trees and bird boxes, a fox who pops in and out and lots of squirrels and mice.
We are also extremely proud of our kitchen and flower gardens and are delighted to share the fruits of our labour for all to enjoy.  Our flowers are used in horticultural and flower therapy sessions in the community.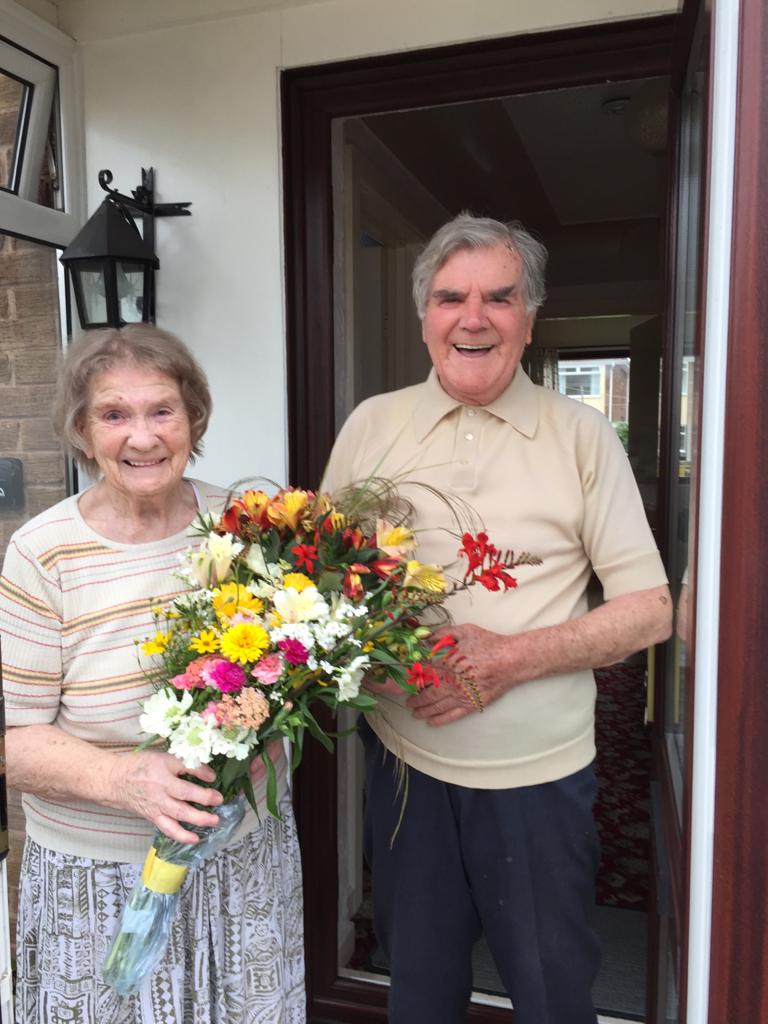 During Lockdown they cut flowers from their garden and created bouquets, which they gifted to members of the local community and care homes in their area.