How to throw a Wimbledon party
Before you know it, July will be here, and with it comes Wimbledon! The world's oldest tennis tournament. This is a great time of year to get communities and schools together to celebrate a brilliant sport, learn about tennis, and most importantly - enjoy time in the garden!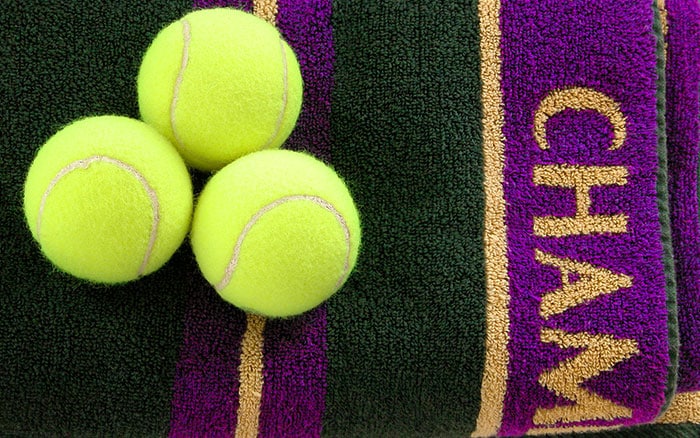 Take a look at our top five tips for hosting your own school or community Wimbledon-themed party today. Whether you're looking to raise money for your garden project, or simply keen on inviting others to enjoy what you've grown, get planning… 
5 top tips for a wimbledon party
1. Grow green and purple plants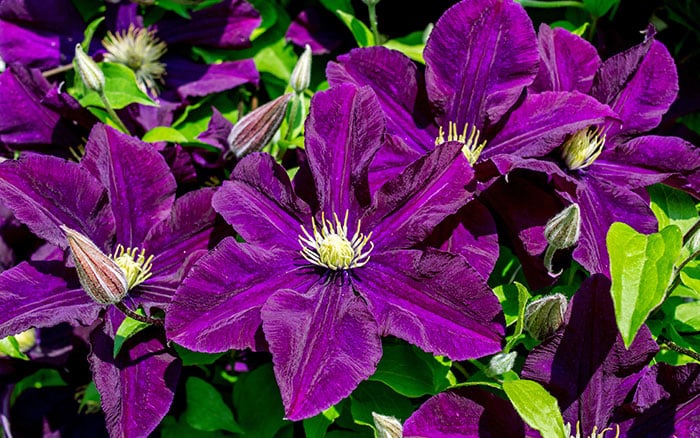 Plant purple and green plants and flowers to pay homage to the official colours of Wimbledon! Consider, for example, the velvety purple clematis, which boast regal star-shaped blooms from July to September. Or the delicate, dusky purples of lavender, that will produce a subtle, woody scent, that all your guests (and pollinators) will enjoy! Plant these alongside the deep greens of leafy hostas or heucheras for a dramatic, yet Wimbledon-friendly effect.
2. Serve (strawberries) like a pro...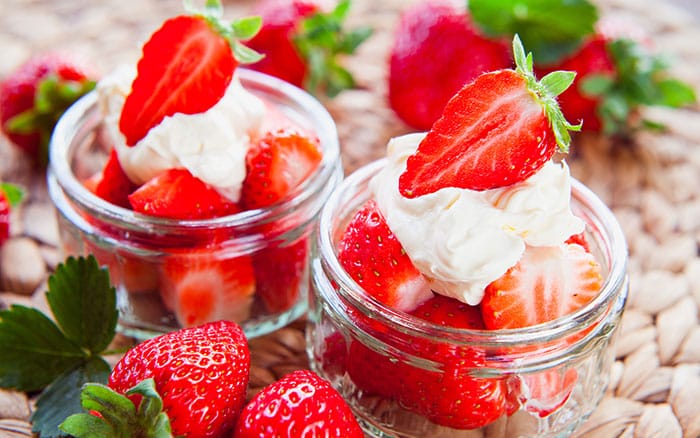 It wouldn't be Wimbledon without strawberries and cream, washed down with a fruit-infused drink. So, why not grow your own delicious strawberries? Your guest will be back for doubles! Strawberries are a great addition to school or community gardens, because they can be grown almost anywhere! From dedicated raised beds, to containers. Even Wellington boots do the job! This means everyone of any age and ability can get their hands dirty, and grow something delicious to share. 
Simply clear your area of weeds, and improve the soil with two buckets of compost or well-rotted manure. Also, rake in some high-potassium fertiliser. Plant young strawberry plants around 30-45 cm apart, in rows around 75 cm apart. Make sure their roots are buried and that the soil is firm around them. Water them well during the first few weeks to get them well established. 
Whilst they grow, water them regularly and scatter a general-purpose fertiliser around your plants in early spring. Tuck some straw around the plants, just before the fruits, to help deter pesky pests. Once the fruits turn red, they're ready to harvest! Simply pinch the stalks with your finger and thumb, to avoid damaging the fruit.  
Serve them up with fresh cream and pop them in a refreshing jug of water, or Pimms if there are adults about! 
3. Break point: Sit back and enjoy the tennis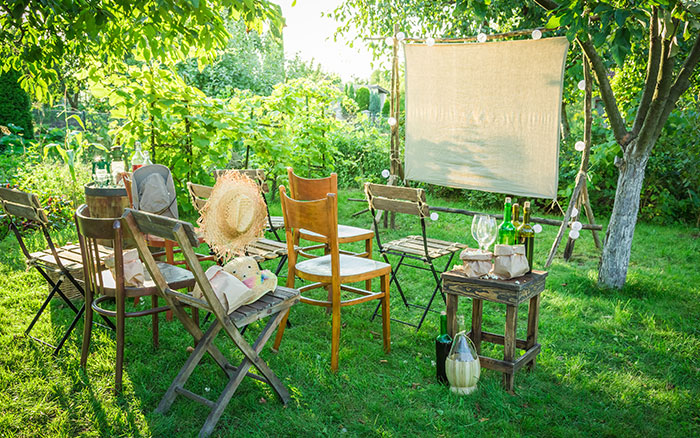 Of course, if you're hosting your Wimbledon event whilst the tournament takes place, it's a great idea to have a space where people can watch the games unfold! Ask around and see whether anyone in the school or community has a projector they can spare for the day. Then, all you'll need is an electricity source and a large white sheet! 
Make sure you choose the right space. Somewhere sheltered from wind, and away from bright lights that could reduce the quality of the picture. Using a flat surface like a wall or a fence is helpful, as long as there's enough space to sit or stand in front. Place some cushions down for comfort, if you have some. Or ask guests to bring their own!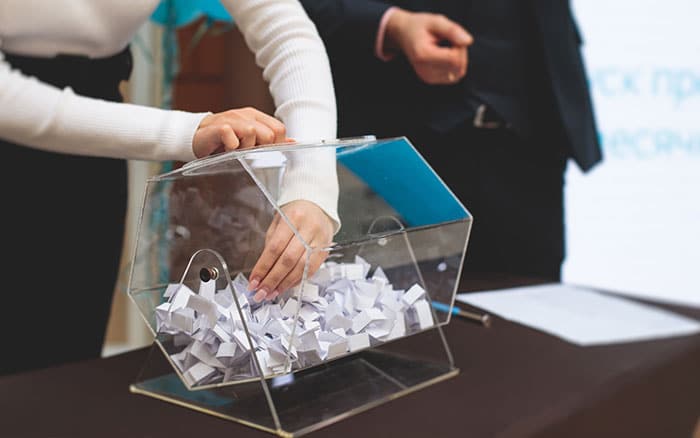 Planning, hosting, and running parties can cost a penny or two. Hopefully, your school and community can pull together, giving what they can for the sake of a good time! But if you're looking to raise some funds, why not host a raffle? 
Ask local businesses, crafters, or even the community's tennis coach to donate a prize or two, like a private tennis lesson! Charge party-goers a small amount for tickets. You'll be surprised by how invested and excited people get when there are prizes in the mix.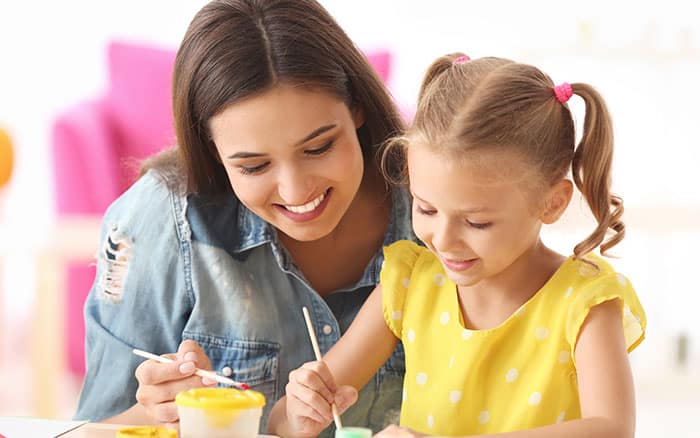 Any event is a great opportunity to get the creative juices flowing. Encourage your school and community to come up with their very own garden designs. Whether it includes hanging tennis rackets and balls from branches, creating a giant paper mache statue of Sir Andy Murray, or crafting some purple and green bunting. Everyone's sure to enjoy themselves!
And there you have it! The perfect guide to planning and hosting a Wimbledon-themed party for you and your school or community to enjoy. Perfect for those who can't make it to Murray Mound, this year...