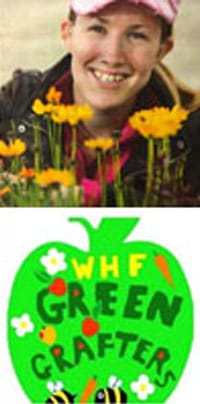 Within our Cultivation Street network there are individuals with amazing knowledge both about gardening and running community gardens. They understand first-hand the needs of organisations and can tailor their advice to this. Our tips for the month is written by Cath from Welsh House Farm Green Grafters community gardening group. Cath not only has endless enthusiasm, but also a wealth of community experience and horticulture qualifications. You can read more about Cath and the amazing work she does HERE>>
Planning ahead
When planning what seeds to sow/crops to grow over the coming year make sure to consider how popular each is: for example, is it worth growing lots of cabbage if no-one is going to eat it?
How much time and capacity there is for regular checking of seedlings etc.: it is disheartening to lose plants due to them needing more attention than can realistically be provided, so plan for lower maintenance plants where necessary (such as herbs, fruit bushes)
Jobs
While it's still a relatively quiet time in the garden make the most of the opportunity to do those tidying, cleaning, maintenance, and structural jobs that can be harder to find time for during the growing season.
Activities
With February half term not far off it's a good opportunity to plan some activities to engage families with the community garden. Examples from our plans for this holiday include an interactive planning day with soil testing, site measuring and creative ways of designing new planting; and a craft day using recycled materials such as decorating yoghurt pot and pop bottle planters, making paper pots for seed planting, and making hanging decorations from milk bottles. Each of these can be flexible between indoor and outdoor depending on the weather.
Ideas
The cold weather can still be putting people off attending outdoor activities at this time of year. Some barriers can be partly removed by collecting a stash of warm clothing that can be borrowed by visitors. Try putting a message out locally for people to donate winter clothing that's been outgrown, it can be something as straightforward as lack of this type of clothing that is stopping some people being able to take part.