For a gardener, there's nothing better than growing your own soup. Whether it's the time of year to sow your basil seeds or harvest your tomatoes, we've got a great recipe for you to keep and use.
2 medium onions
2 tbsp olive oil
1kg ripe tomatoes
1-2 cloves of garlic
2 tbsp plain flour
2 tbsp tomato purée
1 litre chicken or vegetable stock
To serve
1 tbsp soured cream (optional)
fresh basil
freshly ground salt and pepper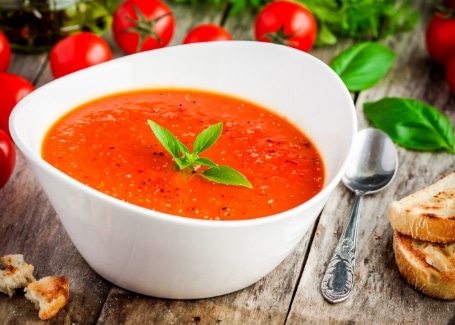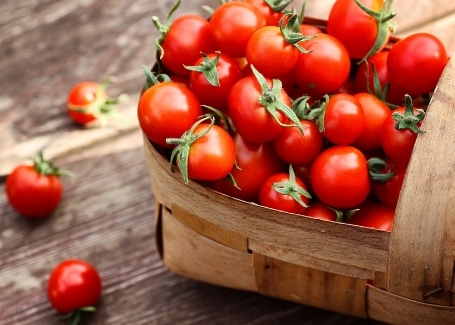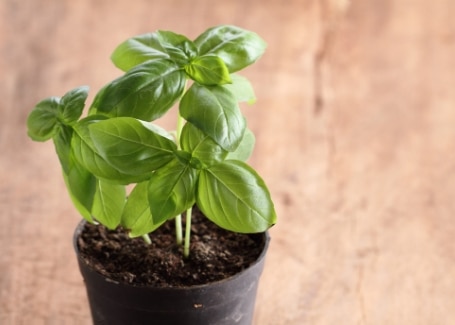 Finely chop 2 medium onions while heating 2 tbsp olive oil.
Gently fry the onions until lightly coloured.
Keeping an eye on the onions, halve or quarter 1kg ripe tomatoes depending on size.
Peel, crush and add 1-2 cloves of garlic (depending on preference) heating gently for another couple of minutes.
Remove from the heat and add 2 tbsp plain flour and 2 tbsp of tomato purée stirring for one minute.
Add your cut tomatoes along 1 litre chicken or vegetable stock.
Simmer gently for 30 minutes.
If you prefer a smoother soup, blend in a blender.
To serve add a tbsp of soured cream in a decorative swirl, a sprinkling of fresh basil and freshly ground salt and pepper.
Enjoy with a chunk of fresh bread at your allotment or community garden or maybe a toasted sandwich at home. What you don't use immediately can be frozen.
Variation – grill some bacon until crisp enough to break into pieces and scatter over the soup.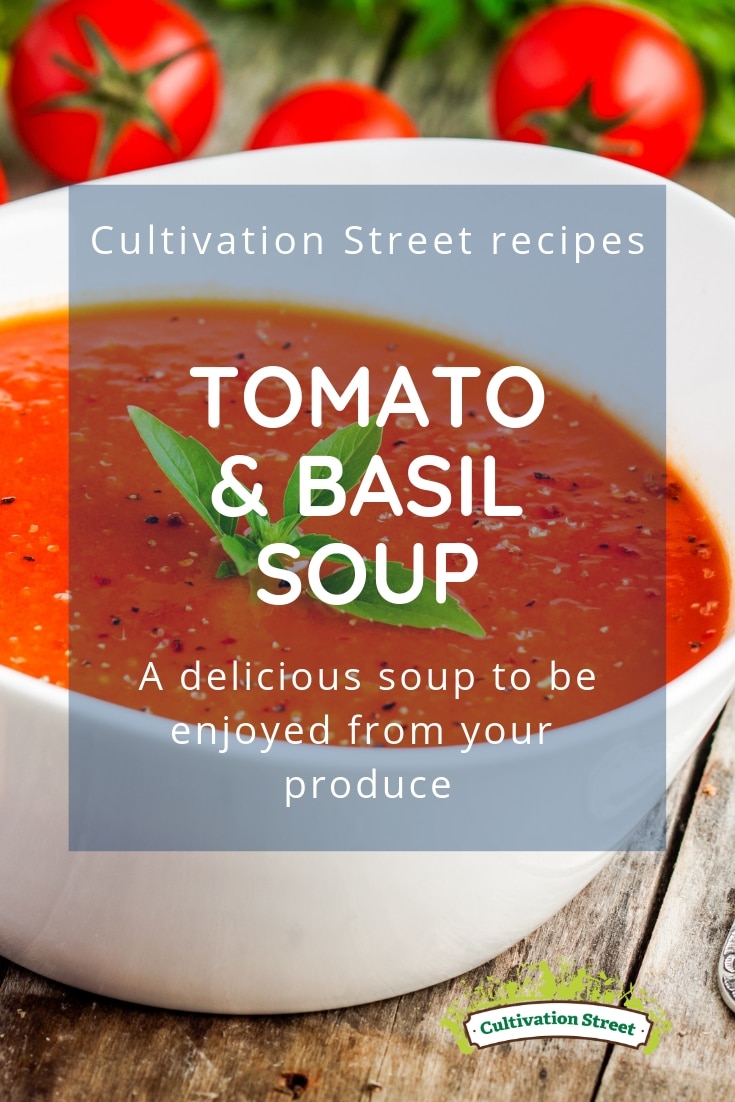 If you like this recipe, register for free now for more recipes, tips and advice. You'll be part of the Cultivation Street campaign, taking your community gardening project to the next level.
You'll receive an array of free resources, from seed packs, planting calendars to seasonal newsletters jam-packed with gardening advice, ideas and success stories to whet your gardening appetite. You'll also be given a chance to win big in the annual Cultivation Street competition, which has a staggering £20,000 to giveaway to school and community gardening projects that are changing the lives of people across the UK.