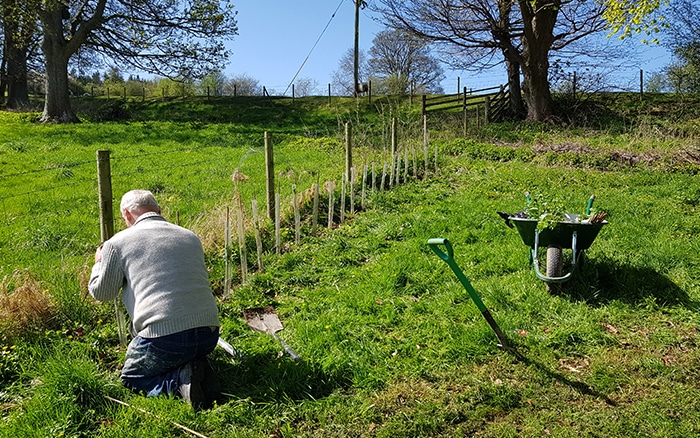 MIND is a mental health charity that runs several community gardens and allotment projects in the Vale of Clwyd in Denbighshire, north Wales.  These projects are open to anyone in the local community, but particularly to those who suffer from a mental health illness. It provides somewhere where they can go to relax, garden and to meet and engage with other members of the community. It also allows them to gain the enjoyment and associated benefits of being outside, in a beautiful environment and being involved in growing their own vegetables.
North Wales is as a very rural location and as in many rural areas, there are numerous people that suffer from a range of mental health illnesses. Much of the population lives in small villages, or farms with little public transport and it is very easy to become isolated, and it then becomes more difficult to re-integrate with the community, especially if you suffer from a mental health illness.
Vale of Clwyd Mind runs local groups to provide somewhere for people to go and to aid in reducing the isolation and helping to improve the mental health of the local community.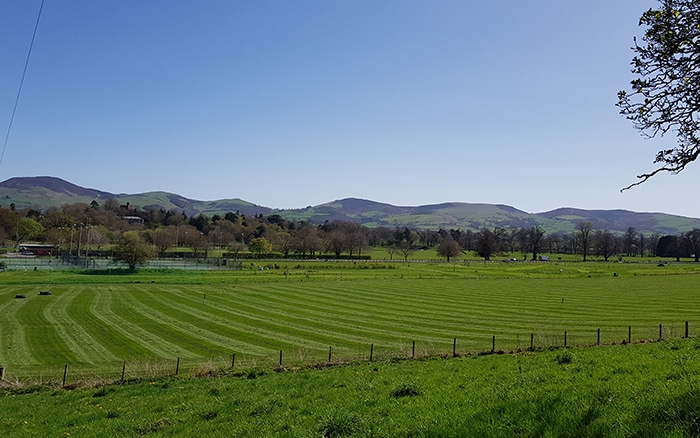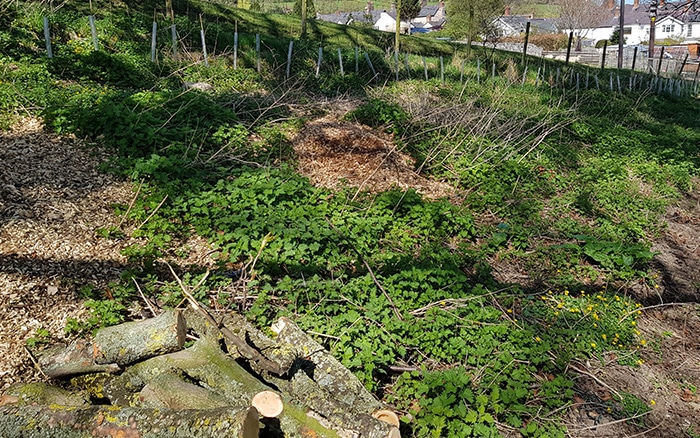 We approached local businesses, individuals and local primary schools, enquiring if they would like to 'sponsor' a fruit tree. To date, several individuals and businesses (including our local B&M) and two local primary schools (Ysgol Gellifor and Ysgol Llanfair DC) have agreed to sponsor a tree.
We also approached a company called 360 Groundcare which is based in St Asaph and they have very kindly offered to do all the tree work, the ground clearance and levelling for us for free.
Our local garden centre is called Seven Oaks, in Ruthin. Currently they provide us with any plants which they are going to dispose of and have given us a 10% discount on some compost we bought.
The members of the projects choose which vegetables to grow and then are involved in all stages, from preparing the soil, planting the seeds, transplanting the plants, growing and caring for them, and then picking the produce when its ready.
The members get to take whatever produce they want from the site, and any surplus is taken to two local cafes, and a local nursery, for a donation towards the project. This donation is then put back into the project to provide seeds, compost and refreshments.
If there are any vegetables left over, we give the food to a local soup kitchen which provides meals for the homeless. Therefore, nothing goes to waste.
In 2017 we ran two sessions where we made Chocolate Courgette Cake with a glut of courgettes, and after running a foraging session (around the allotment sites), we made several jars of Allotment Hedgerow Jelly.
Over the winter, when we have been unable to go on site (because of the weather) we have undertaken a programme of gardening related craft activities, such as willow weaving and mosaics. These have been extremely popular, and we will continue some of the crafts throughout the year.