What to do in your garden…
Christmas is an extremely chaotic period for many. Why not turn your attention and love on your garden project? Perhaps even set some goals you'd like to achieve. Are you struggling for inspiration or maybe your garden needs sprucing up after Christmas. Here are some great ideas of activities you can do in your garden.
Kids love being creative! Why not combine arts and crafts with your school garden. Try using natural resources found in your garden to create artwork. There are lots of different varieties, for example leaf portraits or twig animals.
Activities can be very simple as well as fun! Give your garden a splash of colour, and try stone painting. This can be fantastic fun for any age! Be imaginative, what animals can you make? Attempt to paint animals that you have found in your garden. Hide and place them around where they may live.
Bring science into your school garden. An alternative way to teaching in the classroom. Are you learning about bugs and insects? As a class create an insect hotel for your garden to encourage wildlife. You can record the sightings, not only fun but also rewarding.
What could be a better way to expand your green spaces with literally no cost? Organise or participate in seed or plant swaps to share with your fellow green thumb gardeners. It may even give you the opportunity to try growing something new!
Using the produce you've home grown, create a recipe and share a meal with your neighbours or community members. A lovely way to socialise and share ideas with friends and likeminded individuals.
A great community activity. Get together and start composting, the results can be great! There are many benefits of composting. When organic material is broken down in a compost pile, the decomposition process produces the best fertiliser you'll ever find, it is also proven to hold moisture for longer.
It is fantastic to attract wildlife into your garden. Why not attempt to make Fat Balls for birds, sometimes they need a little extra help. It's really simple and an activity to get the kids involved.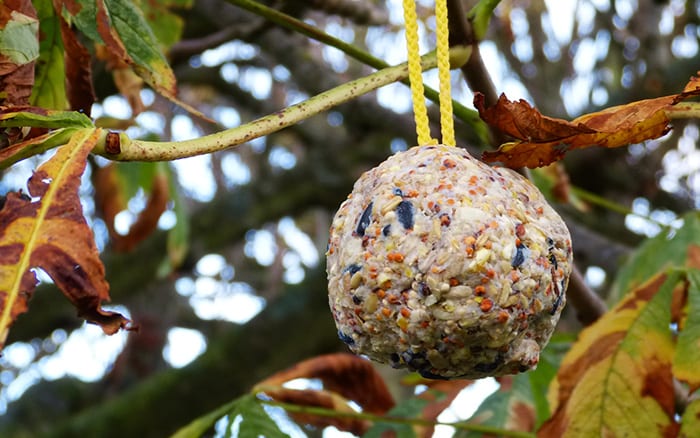 Fat Balls can be made in three easy steps, all you need is:
Lard
Bird seed or Muesli
A mixing bowl
Empty yogurt pots
String
Using two parts seed to one part lard, mix it all together in the bowl. Poke a hole in the bottom of the yogurt pot, thread the string through and tie a knot. Push the mix into the pot and place in the fridge for a few hours until they harden. Hang your fat ball in your front garden and enjoy sitting by the window admiring the birds.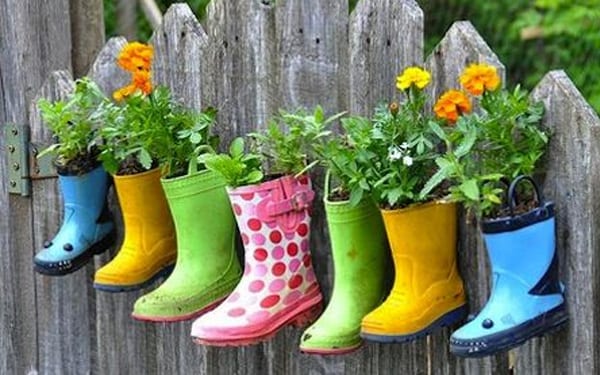 Challenge! Create planters from recycling old items. You would be surprised what some objects can turn into. Colanders can become gorgeous hanging baskets with perfect drainage or an old shoe organiser can be a great hanging planter for herbs, ferns and small grasses.
Saving space but still want fantastic looking containers. Pile pots, cluster containers or even try climbing a wall. Use a sun seeking climber to brighten up your space. Check out David Domoney's Blog on transforming small spaces for ideas, hints and tips.
Don't forget to enter your garden project into Cultivation Street and try out a few of the ideas.