If you're looking for a tasty and nutritious vegetable soup for a snack down on the allotment or a wholesome lunch with a chunk of bread, this is the perfect recipe. Plus, it's a great way to use your fresh produce or even to finish up any leftovers from the fridge. You can use a variety of vegetables to suit your taste.
A drizzle of oil
1 onion, chopped
3 carrots, chopped
1 sick of celery, chopped
1 leek, sliced
3 medium potatoes, chopped
2 garlic cloves, crushed
2 bay leaves
½ tsp thyme
½ tsp rosemary
1l vegetable stock
Salt and pepper to taste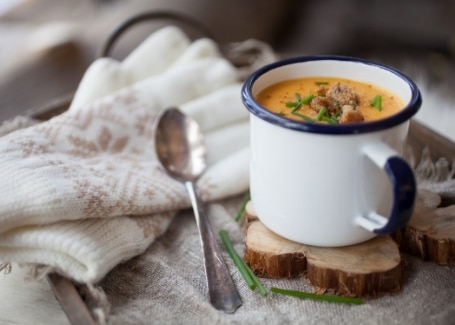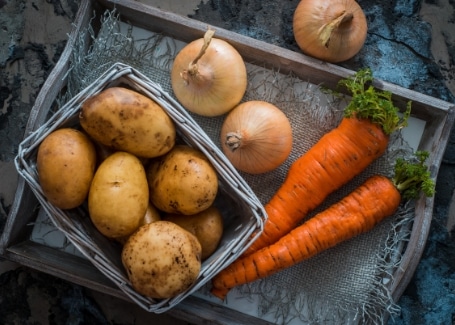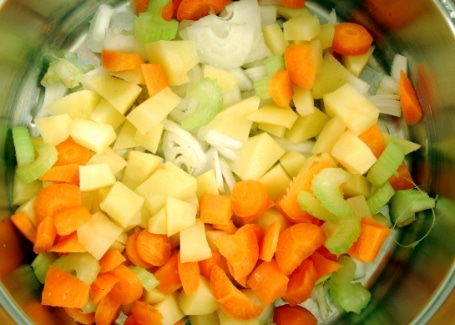 Add the oil in a medium sized pan on a high heat. Fry the onions and leeks for 2 minutes.
Add the garlic and fry for another 30 seconds.
Reduce to a medium heat and add the potatoes, carrots and celery. Heat for 5 minutes, stirring regularly.
Add the stock and bring to the boil.
Reduce the heat if needed. Add the herbs and simmer for 30 minutes or until the vegetables have all softened.
Allow to cool slightly before liquidising to your preferred consistency.
Season to taste.
Variations
If you find your soup is too thick you can add milk before serving which also makes your soup go further. Tinned tomatoes can be added for extra protein, and also thicken the soup. Red lentils are another great addition.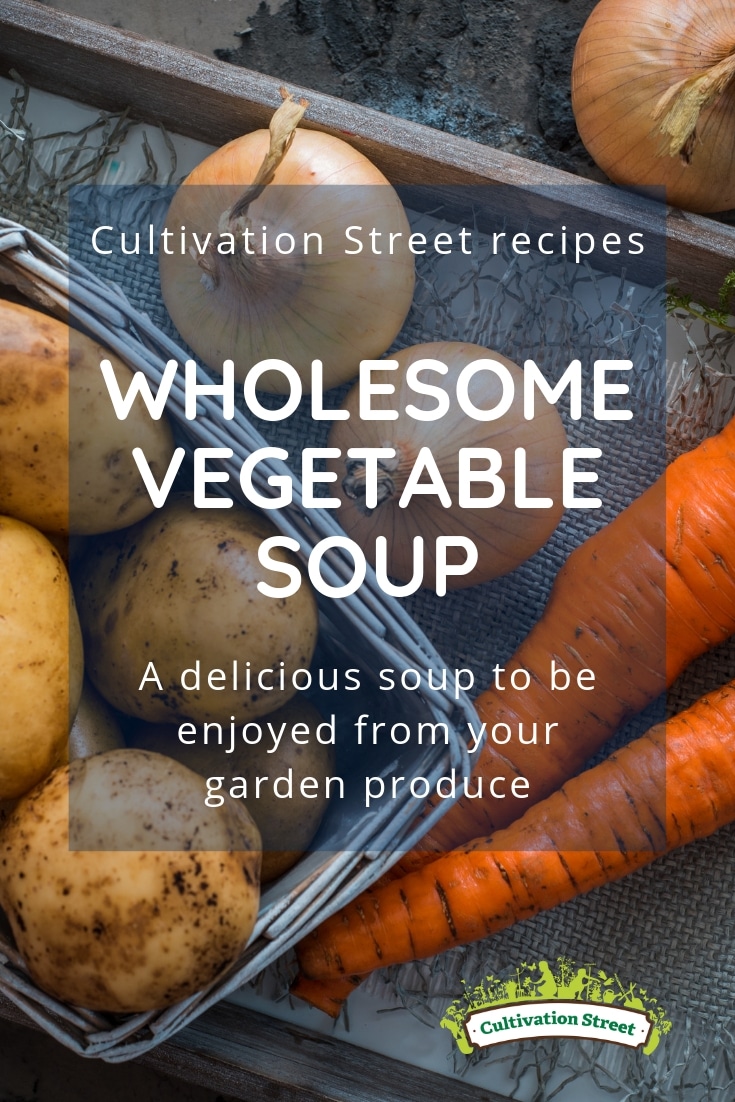 If you like this recipe, register for free now for more recipes, tips and advice. You'll be part of the Cultivation Street campaign, taking your community gardening project to the next level.
You'll receive an array of free resources, from seed packs, planting calendars to seasonal newsletters jam-packed with gardening advice, ideas and success stories to whet your gardening appetite. You'll also be given a chance to win big in the annual Cultivation Street competition, which has a staggering £20,000 to giveaway to school and community gardening projects that are changing the lives of people across the UK.