You can harvest your runner beans generally from June - November . Runner beans are great because they're's a variety of ways to cook them, they are tasty and they are versatile in recipes.
One of the Cultivation Street community groups, the Includeme2 Club have found an alternative and tasty use for them - Bean Chutney!
This chutney is great to serve with cold meats, cheese or crackers. For the best flavour, allow the chutney to mature in the jars for at least 4 -8 weeks before using. However this chutney will keep for up to a year if it is stored in a cool dark place. Once opened keep it in the fridge and use within 4 weeks.
1kg runner beans, chopped into thirds

4 onions

1 clove garlic, finely chopped

675g dark brown soft sugar

1 tablespoon ground turmeric
1 tablespoon Dijon mustard or English Mustard powder
1  1/2 tablespoon of cornflour
850 ml of malt vinegar
1 pinch chilli powder
Salt and pepper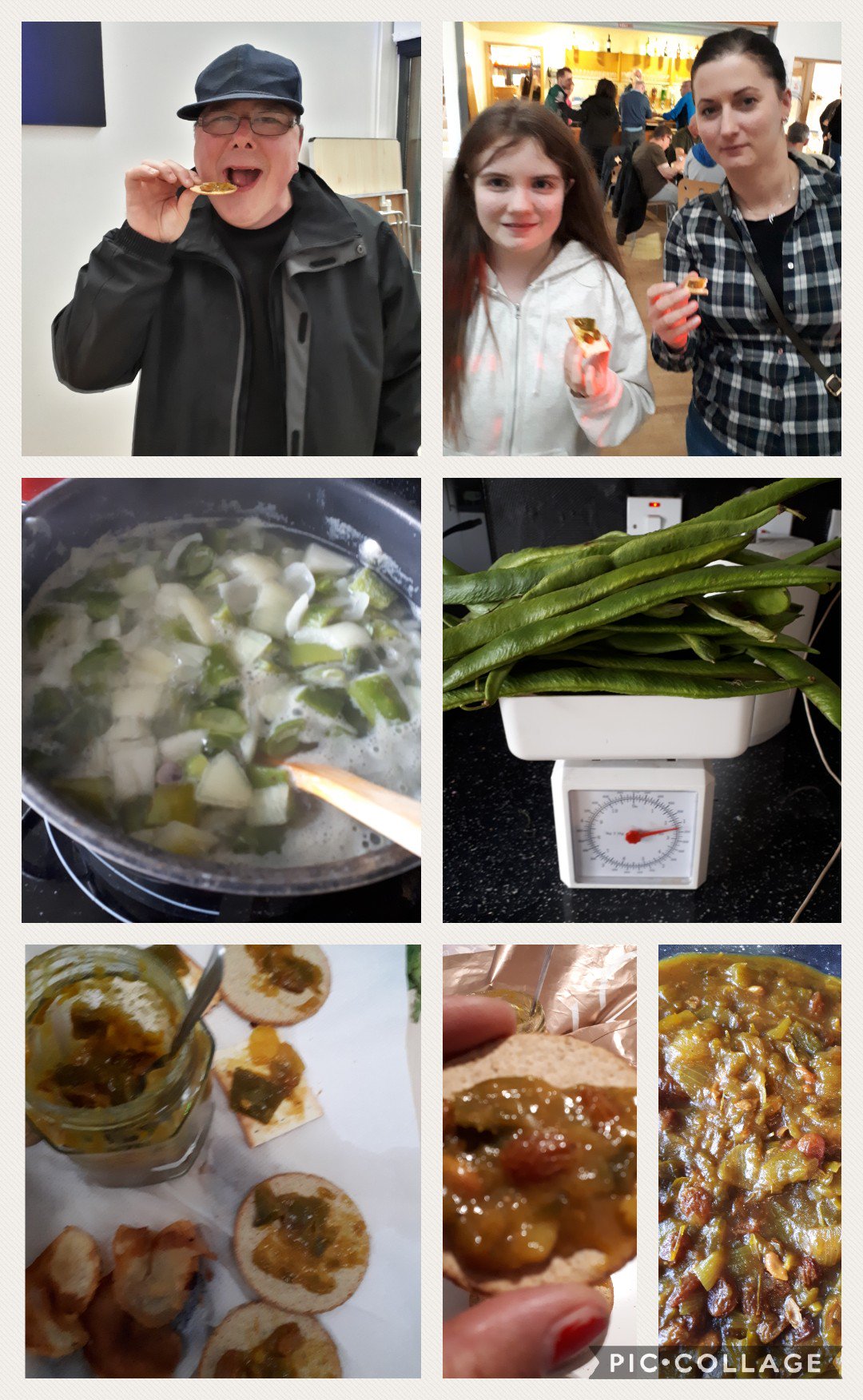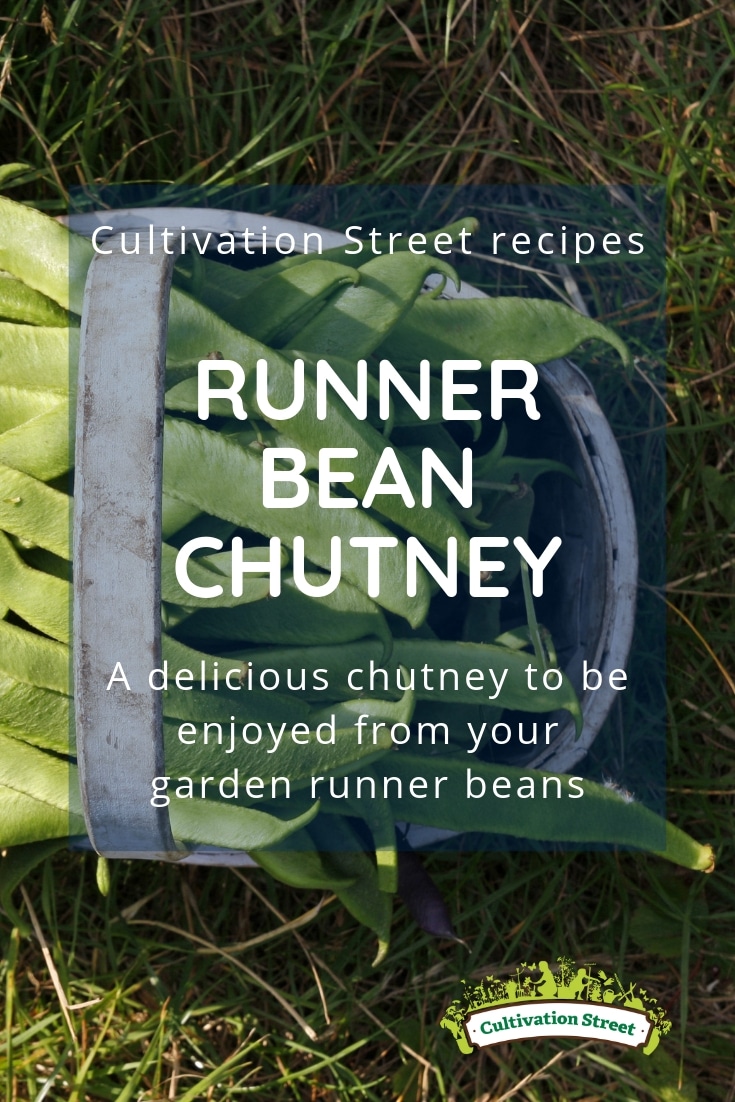 The Allotment Angels at Reidvale Community Allotments are part of Includeme2 club who are an award winning, volunteer-led Scottish charity. They work with children, young people and adults with an additional support needs and/or disabilities (physical, learning and mental health) across Glasgow, Renfrewshire and East Renfrewshire. They were shortlisted in our Communities category and were the People's Choice winner of #CalliopeColourMyLife in our 2018 competition.
Find this blog post again and pin it to your Pinterest board!