Zoe Stanmore | Her Garden Ambassador story
Since its launch in 2013, the Cultivation Street campaign has expanded to support hundreds of school and community gardening projects across the UK. It is now a thriving hub for gardeners to share stories, top tips and advice as well as access a plethora of free resources to enhance their gardening projects. For this week's Throwback Thursday, we take a look at one of our fantastic Garden Centre Ambassadors from our 2018 competition.
Zoe Stanmore, Dobbies Southport
Zoe Stanmore is the Community Champion at Dobbies Southport. She runs a community garden and a children's club that encompasses 60 members. So far, Zoe's efforts have resulted in five of her groups joining Cultivation Street. She was second in our ambassadors category in the 2018 Cultivation Street competition.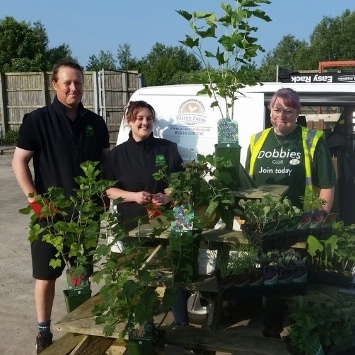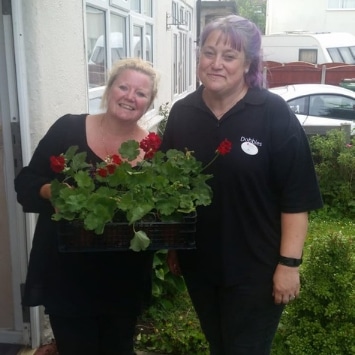 Interaction with the community
Helping is second nature to Zoe, from communities to schools to after school clubs to nursing homes, Zoe loves helping people to set up their own gardens and edible patches, providing everything from seeds to compost to scavenged items for use in their projects.
In 2018, Zoe supported a local after school club to help children learn about the environment and grow their own fruit and vegetables. She supplied the group with recycled pots and trays from Dobbies along with some free seeds from a leading seed manufacturer. She also acted as a mentor for Cultivation Street, assisting a local couple to set up their own community garden. She secured funding from Dobbies' 'Helping your Community Grow' initiative so that the groups could buy compost and equipment to get things started. When Zoe saw that Dobbies were scrapping some old wooden benches, she also donated these to the new community garden, whose members used the raw materials to create raised beds. Zoe even donated plants to the project that were grown in her own community garden.
During the Calliope® Geranium giveaway, Zoe applied for 15 packs to be distributed to her school and community groups (compared to an average of 4 for other ambassadors). She then grew these plug plants on in her own greenhouse while waiting for the Beast from the East to blow over, so that the plants would have a better chance of surviving and blooming when given out to her communities.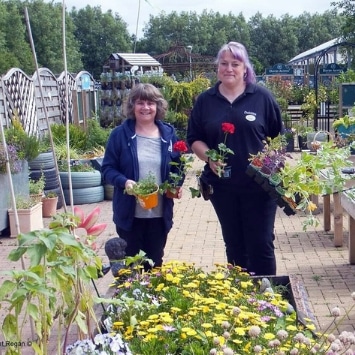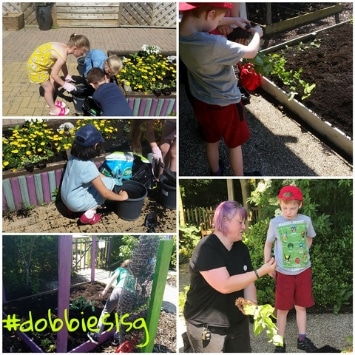 In her own words then…
"Being an ambassador means everything to me! I feel that being outside, whether in your own garden or a community space, is not only good for the body but also the mind. I'm so lucky to have had the opportunity to meet so many amazing community groups and help them to create a place where people can meet, garden and generally have fun. This is all down to the support from Cultivation Street, which gives me the opportunity to build relationships and say 'we can do this!'"
...and now
"I've got a couple of things I want to do in 2019 and one of them is working with our local hospital. I've helped them out before with a few bits but I've spent a lot of time there recently due to my Dad being poorly and the garden I helped on could do with lots of bright flowers etc. I need to speak to the lady who runs this but I'd love to go and garden with her and help them as much as I can.
I've also got a couple of schools who are starting up a healthy eating plot so I'm going to see where I can help with them too."
If this story has inspired you to become part of the Cultivation Street campaign, register for free now to take your community gardening project to the next level.
You'll receive an array of free resources, from seed packs, Calliope® plug plants and planting calendars to seasonal newsletters jam-packed with gardening advice, ideas and success stories to whet your gardening appetite. You'll also be given a chance to win big in the annual Cultivation Street competition, which has a staggering £20,000 to giveaway to school and community gardening projects that are changing the lives of people across the UK.