Create a fairy garden| Activity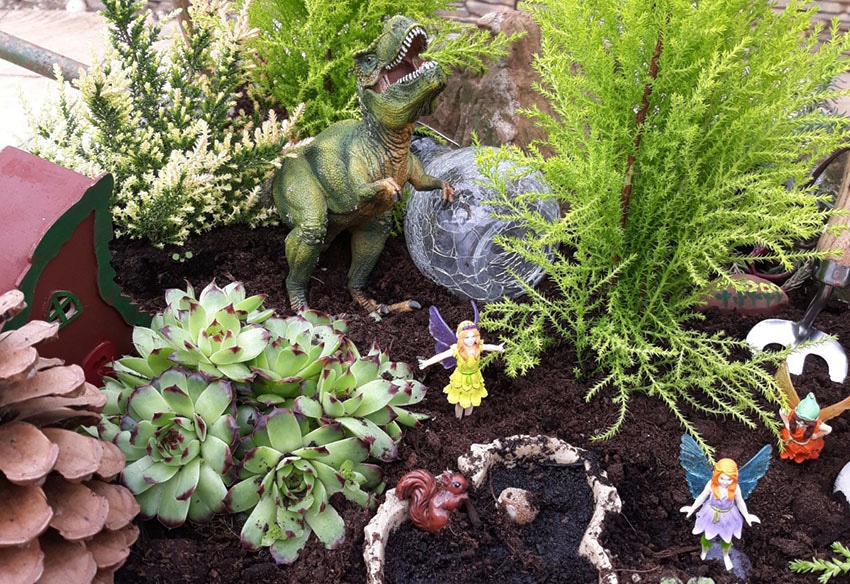 Fairy gardens are a great way to engage children and inspire them to create their own mini garden. The planting principle is the same and a general garden pot or container is the perfect size... just add creativity.
You don't have to create your garden for just fairies, toy dinosaurs and model characters seem to enjoy these gardens just as much!
You Will Need
Wheelbarrow or container
Selection of weatherproof toys
Gravel
Compost
A selection of alpine, succulent and dwarf tree plants.
Gardening hand tools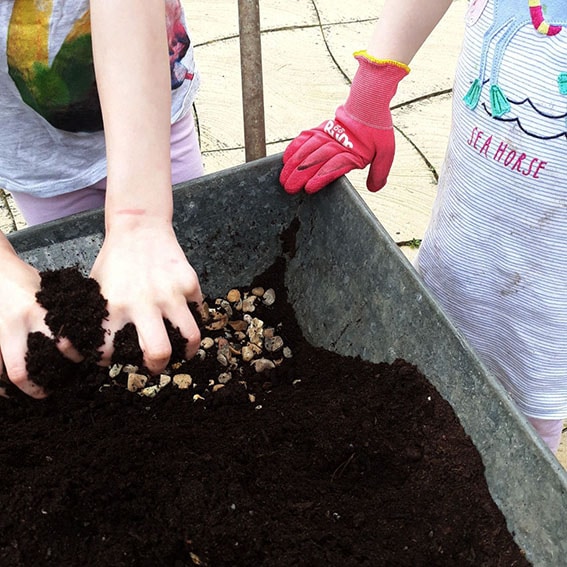 Step 1
Add a layer of gravel to the bottom of your wheelbarrow or chosen container. Then add compost nearly to the top.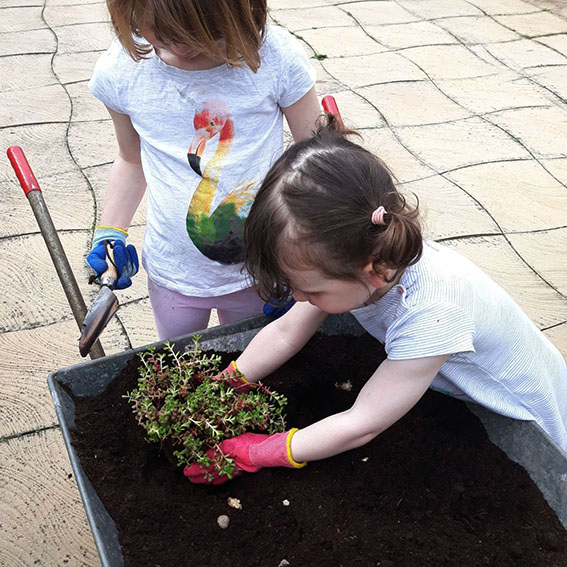 Step 2
Plant your selections of plants into the compost, making sure you leave spaces in between.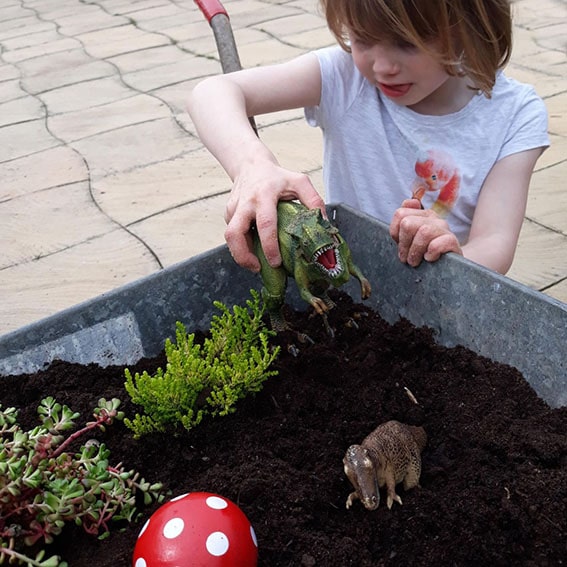 Step 3
You can then start to fill the gaps with your toys and models.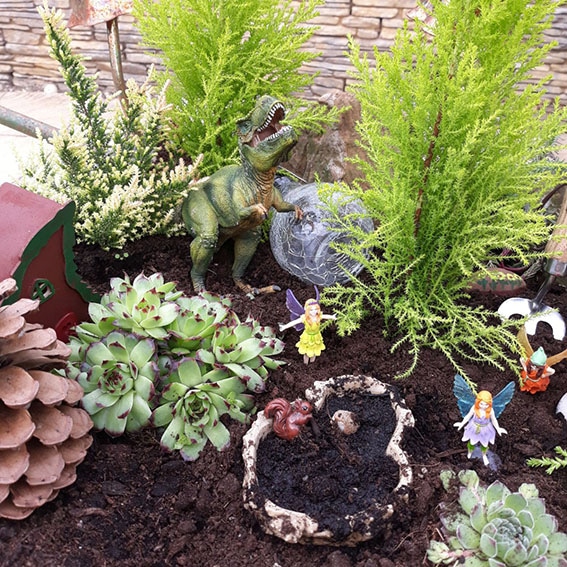 Step 4
You can add a variety of found objects including pinecones, toys, painted stones and mini garden features you have made yourself. Upturned jam jar lids make great ponds!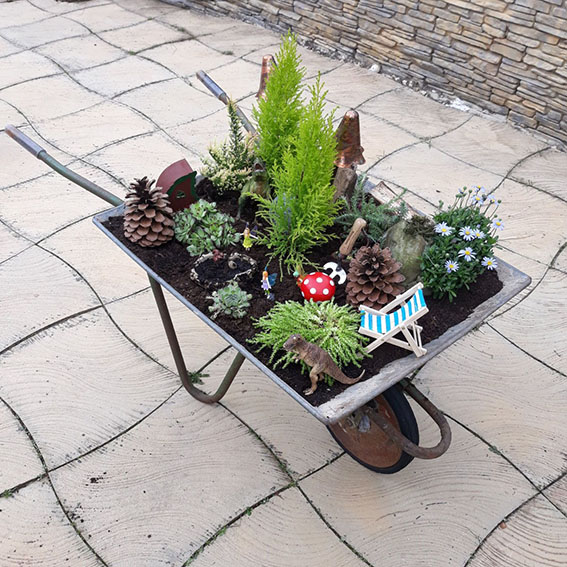 Step 5
Position it in a sunny spot in your garden, water regularly and let you toys enjoy their new, magical oasis!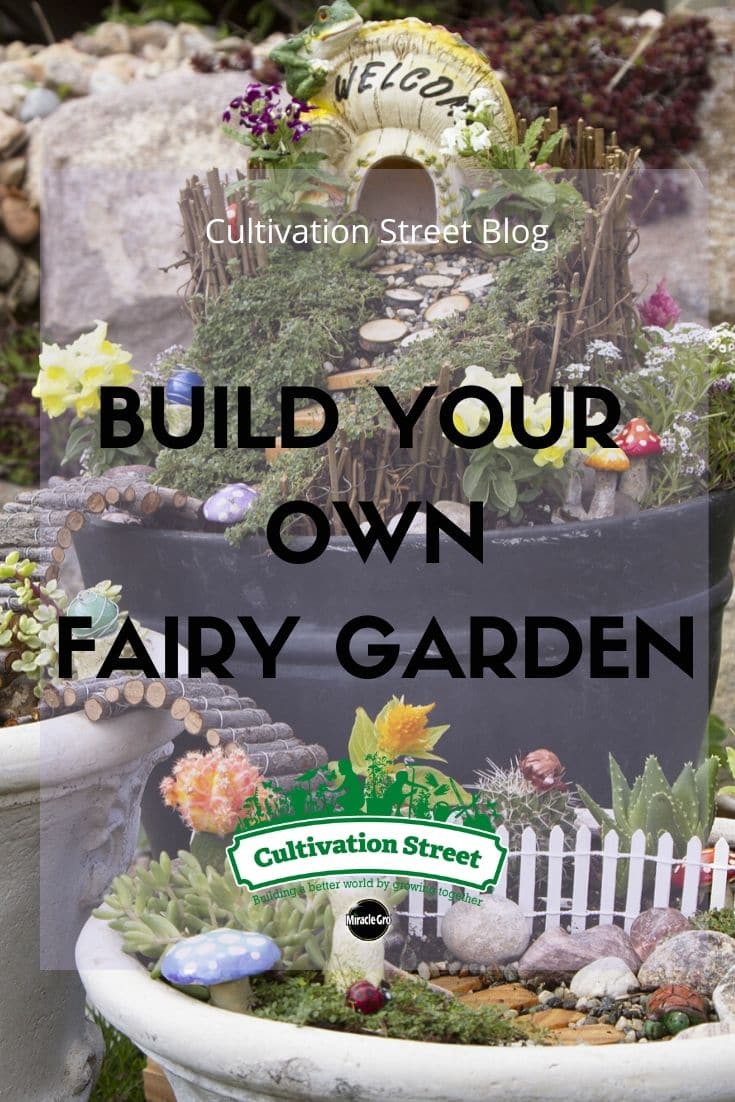 All of our ideas and resources are available to share with your communities and schools for free! If you have enjoyed our Cress Head activity and would like to see more like this, take a look at our Activities section on our blog.