Happy Alley | Their community garden story
Since its launch in 2013, the Cultivation Street campaign has expanded to support hundreds of school and community gardening projects across the UK. It is now a thriving hub for gardeners to share stories, top tips and advice as well as access a plethora of free resources to enhance their gardening projects. In this blog, we take a look at one of the small space competition entries from 2018.
Happy Alley, entered by Eileen Taylor
Happy Alley is a 150 year old cobbled alleyway that used to be a fly tipping zone in one of the most deprived places in the country. It is now a brightly coloured place of urban gardening pride and in 2018 was one of the Shortlisted Small Spaces in the Cultivation Street competition.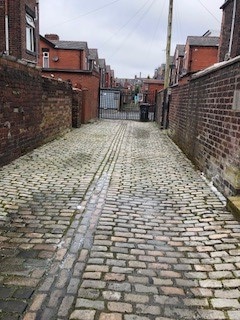 About the space
Alley residents have worked alongside Oldham council to turn this previously neglected area of their community into a pleasant and useable space. They began by clearing huge amounts of rubbish, cleaning the walls, painting the yard gates and weeding the area. They then began a creative vertical planting scheme to fit the limited space with its uneven cobbled floor and permitted vehicle access. They recycled wooden pallets to frame blown up historical photographs of the area and asked local children to paint them in vibrant colours. They then hung brightly coloured flower pots from the pallets and planted up flower seeds in hanging baskets.
This big project in a small space has brought the residents of the alley much closer together. They now have alley parties, giving the residents from different cultures and backgrounds a chance to socialise together and generating a sense of community. Taking ownership of their alleyway has resulted in everyone pitching in to keep it looking clean and colourful—it has brought a sense of pride to the people in the area.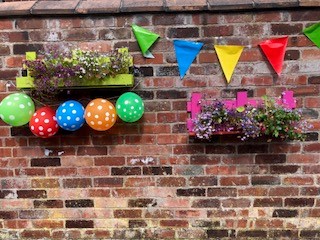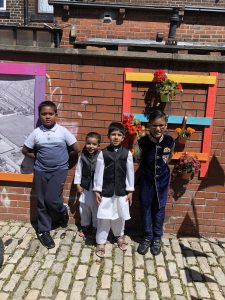 Thoughts from Happy Alley in 2018…
"We have worked very hard on this project over the last couple of years. Hundreds of hours have been spent emailing, approaching neighbours, handing out flyers, calling people and getting them organized to try to get this space looking good. The extra money would allow us to make the improvements we've made sustainable. We have transformed a grubby, grey alleyway into a vibrant and airy space that really has a community spirit to it. We are so proud of our work and have even inspired other neighbourhoods in Oldham to do the same to their alleyways."
...and now
"Our original plan and objective for the alley was to ensure it was a clean safe place for all our neighbours, as we were having a lot of problems with littering and fly tipping. Through the council and with the help of hubbub we made a plan to clean the alley and then held meetings to decide how we could improve how it looked. Our plans for the alley were to bring colour and to cover up very old walls with flowers and we painted recycled wood to frame the photographs that depict our area.
Since the competition we have hung more baskets and planted winter flowers in them. The wood trellis was found in a skip by myself and I painted it white and my granddaughter and I decorated it with flowers, ladybirds, butterflies etc and hung some old baskets on it. We also had a sunflower competition for the biggest sunflower and one of the children won. He was presented with a little gardening set and more seeds. One of the most important things is that we have become closer as neighbours. On Saturday the 15th of December, we had a Christmas party at a community centre near our avenue. Everyone brought food and I organised children's games. They can't wait for another party!
We hope in the spring to be able to have small benches for people to sit out and of course more flowers. We have now learned from experience what the best flowers are to use and flourish in the baskets, as well as the kind of flowers the Bees love.
These photos show the result of us working together and becoming good friends (all through working and planting together). We are definitely a very 'HAPPY ALLEY'"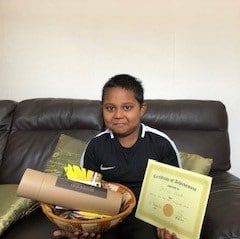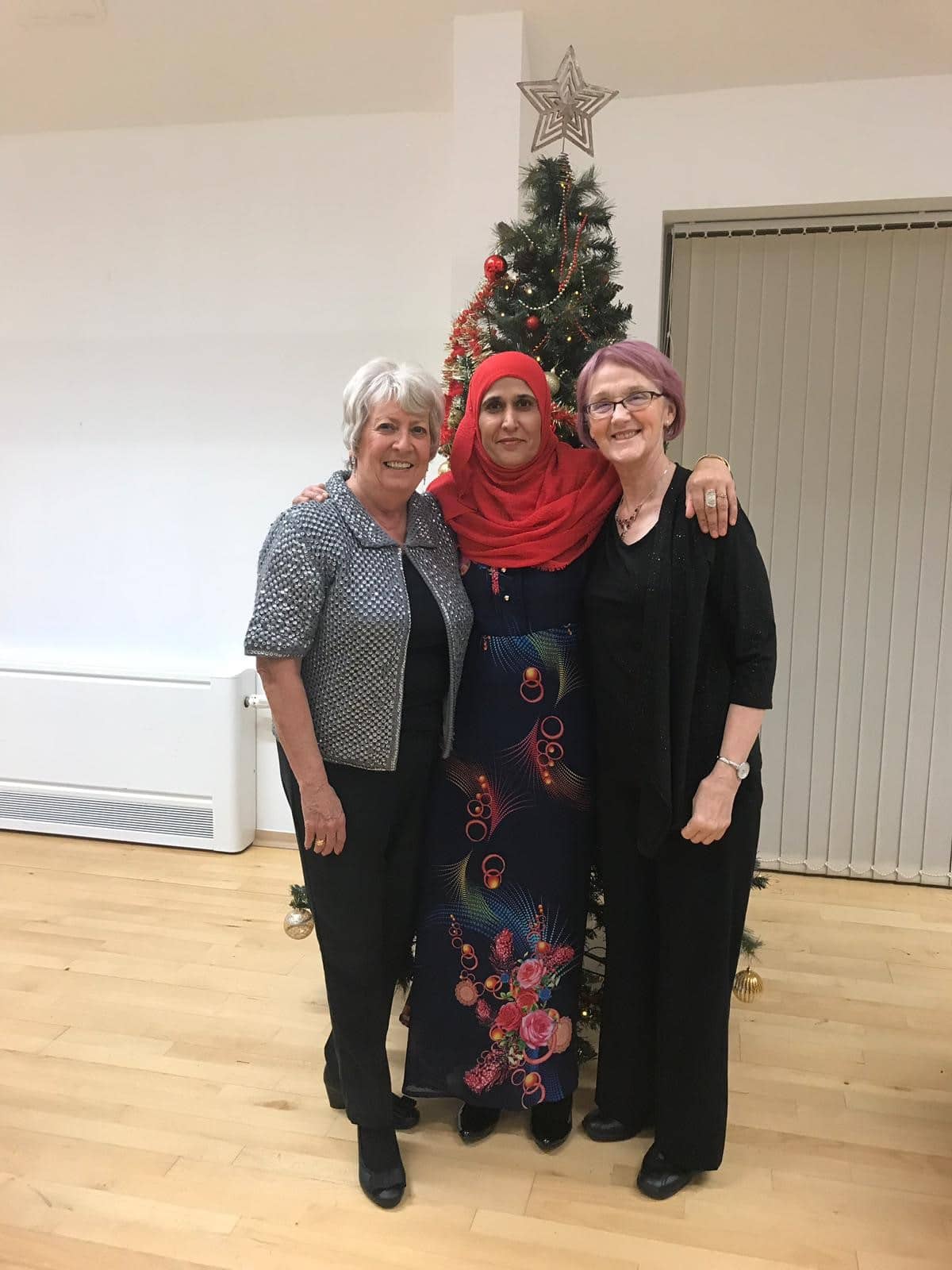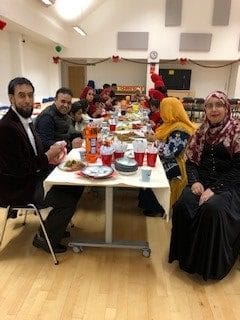 If this story has inspired you to become part of the Cultivation Street campaign, register for free now to take your community gardening project to the next level.
You'll receive an array of free resources, from seed packs, Calliope® plug plants and planting calendars to seasonal newsletters jam-packed with gardening advice, ideas and success stories to whet your gardening appetite. You'll also be given a chance to win big in the annual Cultivation Street competition, which has a staggering £20,000 to give away to school and community gardening projects that are changing the lives of people across the UK.