How do you build a compost bin from pallets?
No garden is complete without a compost bin. And what better way to build your community than by literally building something together? With a compost bin, you'll have somewhere to dispose of kitchen and garden waste, and access to compost. Build this today and turn your rubbish into a remarkable garden.
Every garden can be improved by a compost bin. And when you build it, you're in charge of the size, style, and placement. This guide to building your own compost bin is perfect for communities and schools, with gardens of all shapes and sizes. And if the building isn't your forte, why not get decorating?  Use bright colours, patterns, and pictures to liven up your shared garden today.
What you need to build a compost bin:
Four pallets (farmers often have these spare following hay/straw deliveries)
Drills and screws or string
Two hinges
Gate latch
Step 1.
Grab your four pallets and arrange them into a square.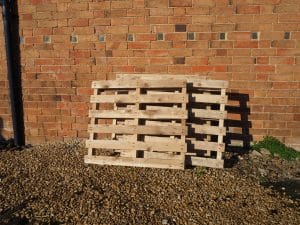 Step 2.
Attach three of the pallets together at the corners. You can use a drill and screws, however, strong twine also works and is a great safer alternative for schools!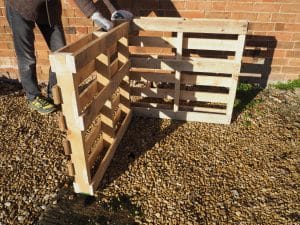 Step 3.
Attach two hinges to the fourth pallet. This one will act as a gate, allowing wheelbarrow access.

Step 4.
Fix the door to the three-sided compost bin using the hinges. Unfortunately, twine won't work for this one!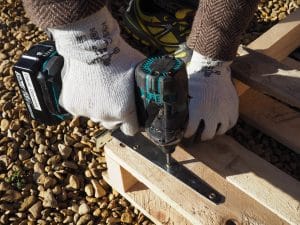 Step 5.
Add a gate latch to secure the door.

Tip:
Lids are optional but will help with the composting process. The warmer and moister the bin, the better the compost. If you don't want to build or buy a wooden lid, you can also use carpet sheets.
And there you have it, your very own homemade community compost bin! And if you find that you have more than enough, you can work together and sell some to others to raise money for your community project.