Microgreens are herbs and plant seedlings that we harvest before they're full size. Top chefs have been using flavorsome microgreens as garnishes for years, but did you know that these trendy seedling veggies are easy to grow and packed with nutrients. Here's all you need know to get going with these marvelous mini greens.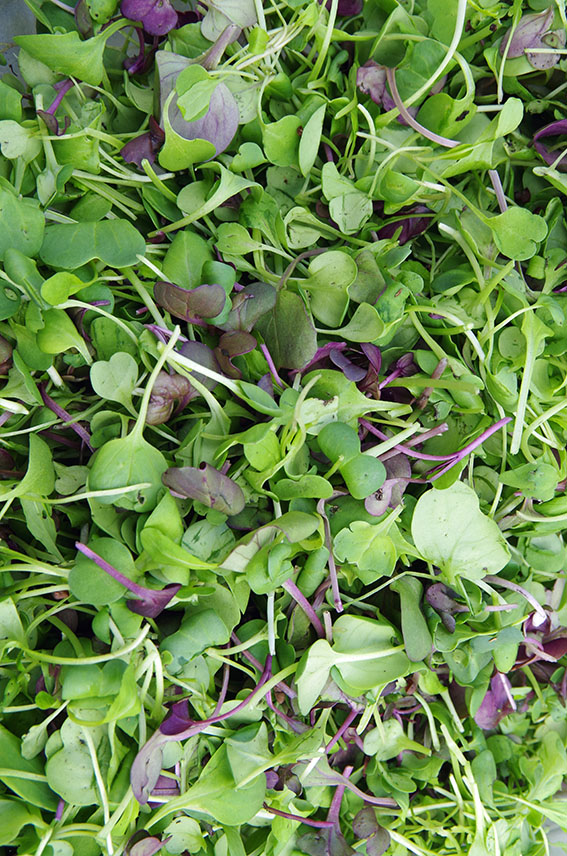 Some of the tastiest seedlings are radish, rocket, broad beans, peas, carrots and broccoli plus aromatic herbs such as basil and sorrel. Most can be sown at any time of year and even do well situated on your windowsill.
These fast-growing crops will be ready for cutting in a matter of days – so don't leave the country, and the baby seedlings make for a nourishing, low-calorie ingredient for work and school lunches. As they come in a variety of colours and textures, they are best eaten as sandwiches or wraps and ideal for sprinkling like confetti over salads and even pizzas. You can also blitz them with other ingredients like garlic, pine nuts, freshly grated Parmesan cheese and olive oil to make a tasty pesto sauce.
Their intense flavour can be anything from sweet, spicy, slightly sour and even bitter depending on what you are growing. Mustard microgreens, such as mild-flavoured Japanese mizuna, are especially good as they are also packed with bone-building vitamin K and provide skin and eye protection too.  The young stems can be cooked up much like you would broccoli.
Nutrition and nourishment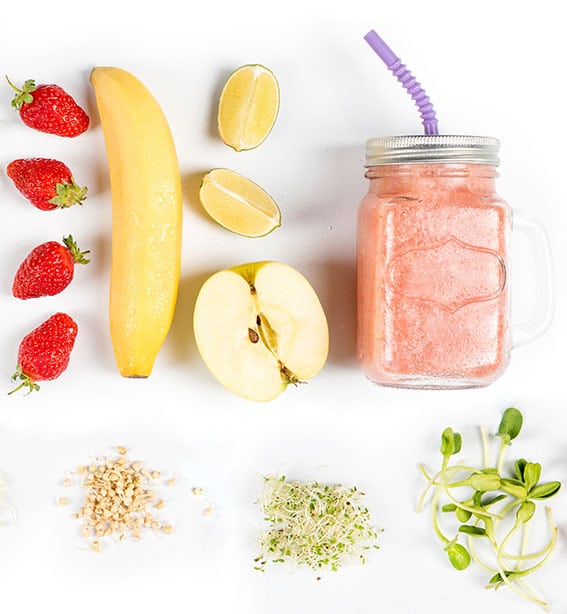 As far as nutrition goes, these most of these mini growers are rich in potassium, iron, zinc, magnesium and copper and have a high fiber content. The vitamin content also tends to be more concentrated than that of the mature plants, which means like many other 'super foods' they are jam-packed with healthy goodness and antioxidants, which helps the body to fight serious illnesses such as cancer.
Another good way to enjoy their health benefits is to make them into juices and smoothies – children will love these and will find them a tasty reward when they're learning about growing vegetables and healthy eating.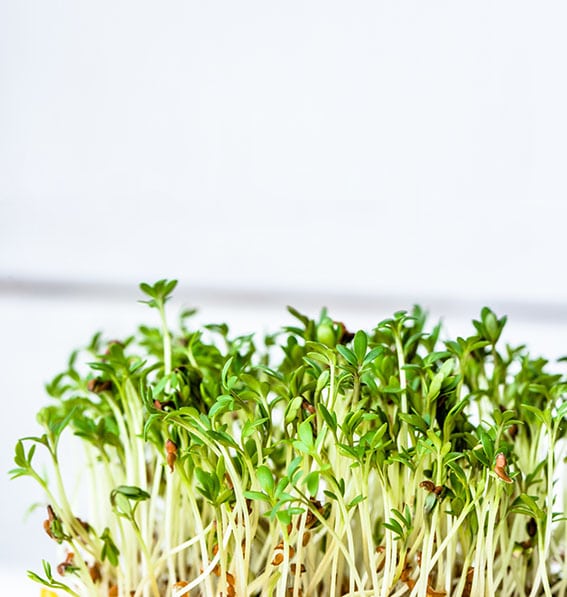 When you're ready to get started fill a shallow container – a recycled margarine tub is ideal provided you pierce a few drainage holes in the bottom, with about 2-3cm of good compost or better still, a gardening grade of vermiculite, which encourages fast germination and establishment. Lightly tamp the vermiculite to level and gently wet in tap water before sprinkling the seed of your choice over the top. Lightly mist the seeds with water and cover with cling film.
Most seeds don't need any light to sprout and you must check on your tray daily and mist water as needed to keep the seeds moist. You'll probably start to see them sprouting within a couple of days, after which you can remove the cling film and then move the tray into a well-lit spot but not in direct sunlight as this will scorch the tender leaves and simply watch them grow.
You'll find that when varieties like broccoli and micro cabbages grow, they quickly turn a fresh vegetable green colour whilst beetroot shoots, chard and amaranth turn vibrant shades of red and yellow. After 7-10 days, your microgreens should be ready to harvest – simply cut them at the base of their stems with a pair of scissors. They won't remain fresh for long, losing much of their nutritional value within hours of cutting and even if kept in the fridge. So it makes sense to sow a batch every two or three days to have a ready 'cut and come again' supply!
Environmentally friendly kits are also available that provide everything you need including biodegradable hemp, growing mats, which makes everything cleaner and easier as there is so need to find a plastic container, soil and after you've eaten your greens you can simply put it into your compost bin.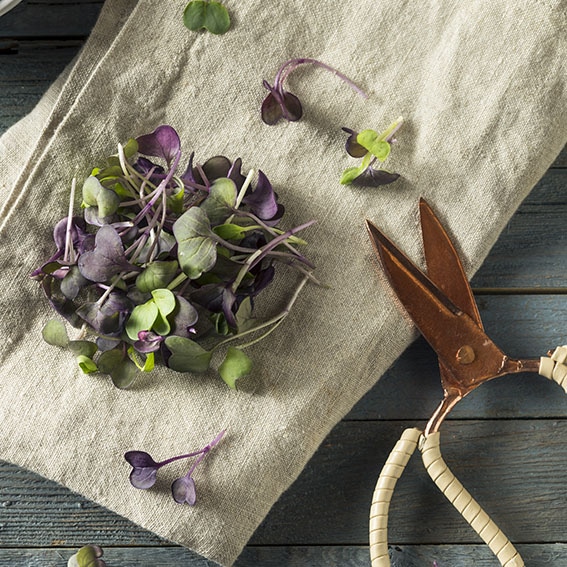 Download this gardening colouring page.
Simply click on the link below to download for FREE then print them as many times as you like!
Take a look at our other activity sheets CLICK HERE>>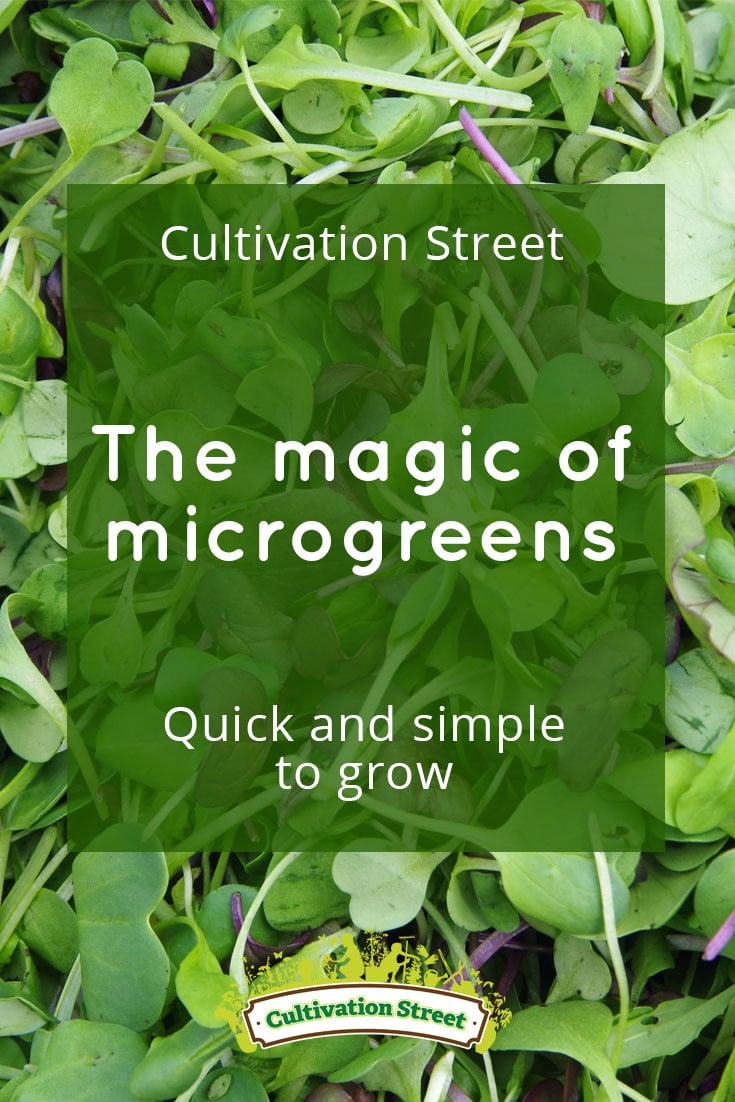 If this blog has inspired you to become part of the Cultivation Street campaign, register for free now to take your community gardening project to the next level.
Win big in the annual Cultivation Street competition, which has a staggering £20,000 to giveaway to school and community gardening projects that are changing the lives of people across the UK.