Steve Purton | His garden ambassador story
Since its launch in 2013, the Cultivation Street campaign has expanded to support hundreds of school and community gardening projects across the UK. It is now a thriving hub for gardeners to share stories, top tips and advice as well as access a plethora of free resources to enhance their gardening projects. For this week's Sunday Blog Share, we take a look at one of our fantastic Garden Centre Ambassadors from our 2018 competition.
Steven Purton, Dobbies Milton Keynes
Steven Purton has been the Community Champion at Dobbies Milton Keynes for five years. Supporting four local schools, a hospital, three churches and a memory support group, Steven gets people growing. Last year, he has had over 1000 children attend the garden centre to learn more about gardening and was awarded the prestigious Cultivation Street Ambassador of the Year award.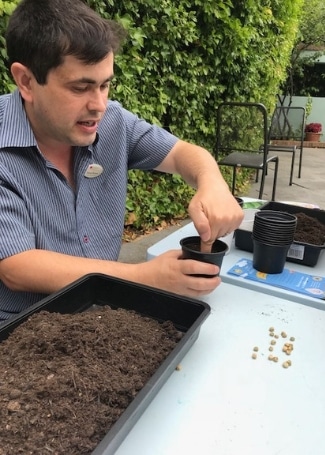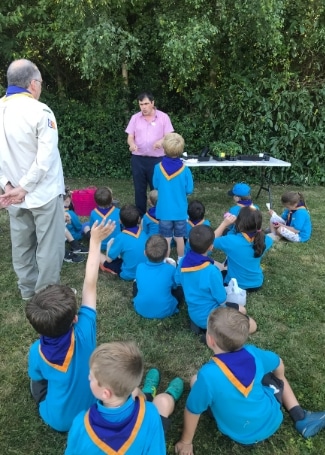 Interaction with the community
Steven ensures that local children can access the support that he provides. If a school is unable to arrange transport to the garden centre, he loads up his car with soil, seeds and plants and drives out to them instead. Last year, Steven joined forces with a local charity to make dinosaur gardens with the local children that they could take home. The initiative was about educating children whilst also letting them know how much fun gardening can be.
Steven also has a great relationship with a group from the local college, who attend the garden centre once a month to plant up hanging baskets and containers and learn from the gardening team on-site. The students love having the chance to get involved in a practical activity.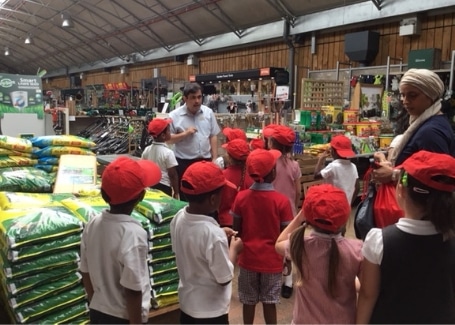 In his own words in 2018...
"For me, being an ambassador is all about getting out of your comfort zone and visiting places and people nearby to find ways in which you can enrich their lives. It's amazing how much people need green places to rest, enjoy themselves and heal. It's also about giving people the chance to get their hands dirty who might otherwise never get that chance. I feel like I'm a winner already to get to do the job that I do. To meet the adults, children and groups that I work with is a real privilege."
...and at the beginning of this year
"As 2018 disappears into 2019 I was thinking about the various community projects that we have been involved with during this last year. Through our Dobbies 'Helping Your Community Grow' scheme we were able to help six schools, three churches, a Beaver and Girl Guide group, a local hospice and hospital and at least three other community groups.
Already with 2019 now with us, we are receiving calls and requests for help with gardening related projects and I'm reminded that this is one of the most exciting parts of the job. You never know who you are going to meet, what groups you will be able to help with or indeed what fantastic projects we will get to be part of."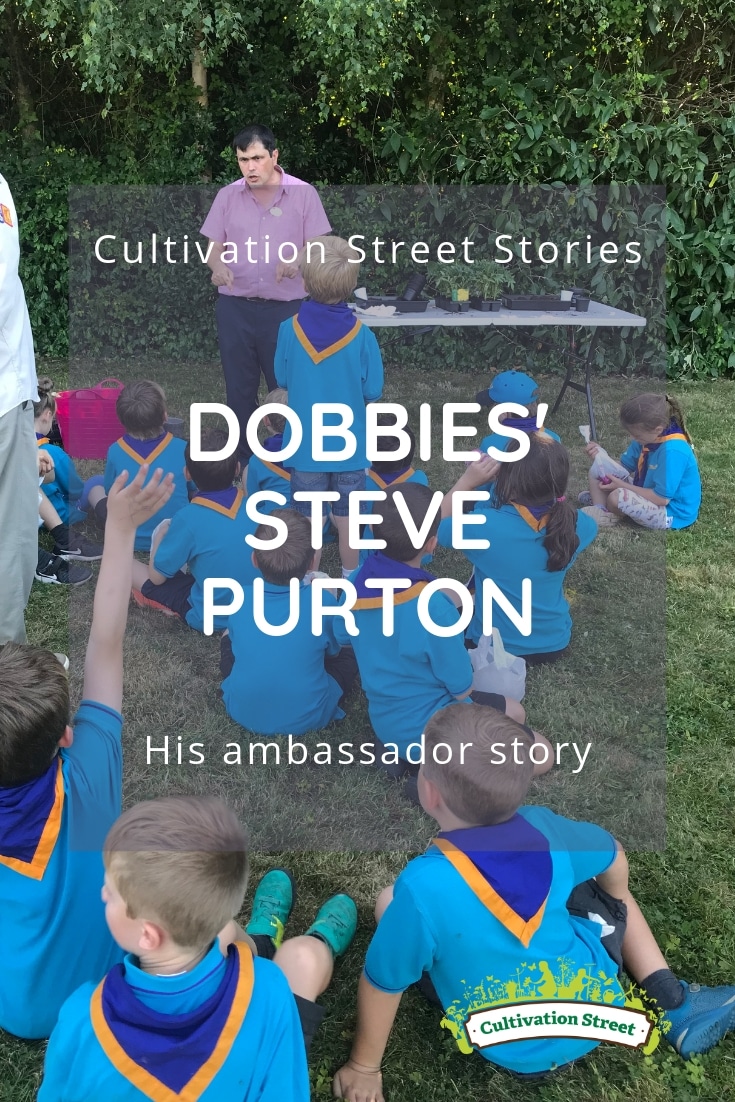 If this story has inspired you to become part of the Cultivation Street campaign, register for free now to take your community gardening project to the next level.
You'll receive an array of free resources, from seed packs, Calliope® plug plants and planting calendars to seasonal newsletters jam-packed with gardening advice, ideas and success stories to whet your gardening appetite. You'll also be given a chance to win big in the annual Cultivation Street competition, which has a staggering £20,000 to giveaway to school and community gardening projects that are changing the lives of people across the UK.