Tinsley Allotment | Their Garden Story
Since its launch in 2013, the Cultivation Street campaign has expanded to support hundreds of school and community gardening projects across the UK. It is now a thriving hub for gardeners to share stories, top tips and advice as well as access a plethora of free resources to enhance their gardening projects. For this week's Throwback Thursday, we take a look at a competition entry from 2018.
Tinsley Allotment, entered by Jacqui Dace
Located in North East Sheffield, Tinsley Allotment is just 100 metres from the M1, providing a welcome green oasis in this otherwise built-up and polluted area. In 2018 they were shortlisted in two categories of the Cultivation Street competition, Communities and Calliope® Colour Your Life 2018.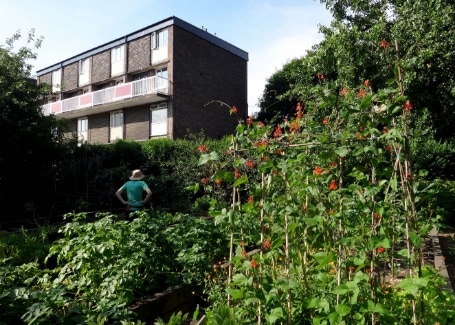 About the garden
Taken over by volunteers in 2016, Tinsley Allotment has everything you need – an orchard, a pond, a forest garden area, raised beds, a polytunnel, as well as composting and leaf mould bays. There's also a sheltered space for school and community groups to visit in all weathers. Volunteers help with the upkeep of the garden throughout the week, and by 2018 visitor numbers had doubled since the group took over the garden in 2016.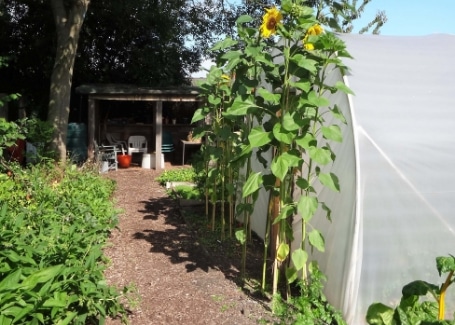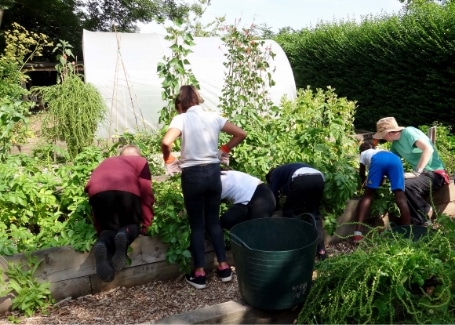 The idea for the scarecrow in this display came from local allotment workers, who talked to local children about the plans wand wanted to get them involved. To appeal to the children, they tried to make it as colourful and fun as possible, giving the scarecrow an orange plant pot face, a pink jumper, battered old jeans for trousers, and, of course, bright red Calliope® geranium hair.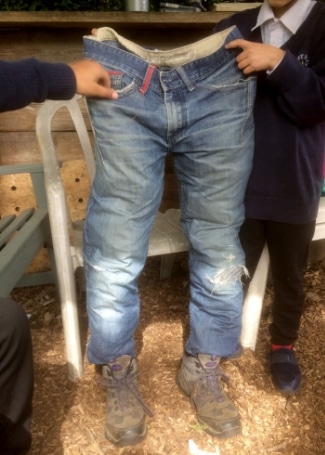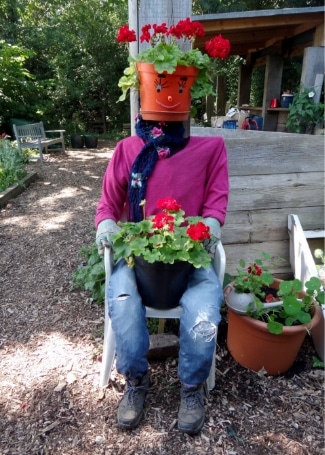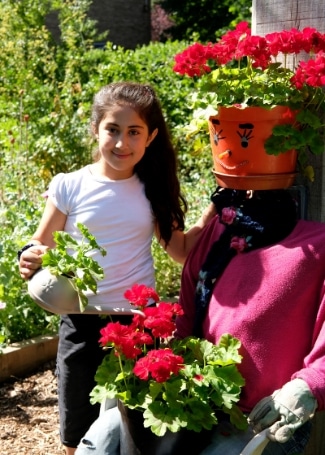 Impact on the community
Open to the public every Friday, Tinsley Allotment is a valuable resource for the local community. School groups visit every Friday morning, with special needs groups and refugee children getting great benefit from the outdoor curriculum. In the afternoons, the garden is open to the whole community, with all ages enjoying the open space and sampling the freshly harvested crops. Helping to plant, weed and harvest keeps people active and is great for encouraging social integration for those new to the area.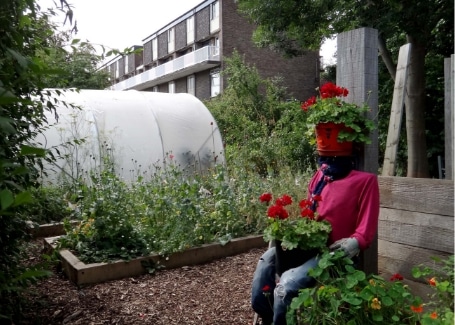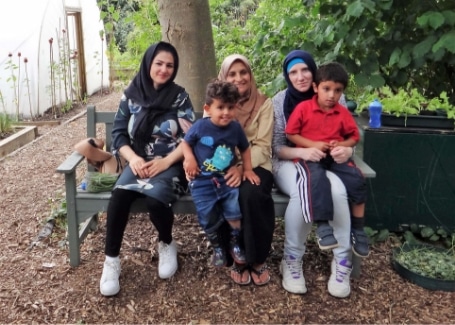 Thoughts from Tinsley Allotment in 2018...
"We are a small project, but we want to grow! We produce a wide range of fruits and vegetables and everything is grown organically. We bring together people from different backgrounds who speak different languages as their mother tongue—in the last year our visitors have been Slovakian, Polish, Pakistani, Spanish, English, Irish and Iranian! Our volunteers range from toddlers to people in their 70s. We are here for everyone who wants to meet new friends, feel the sun on their backs, get soil under their nails and take home freshly grown food."
"Our project should be a winner because it was created with a lot of smiling and laughter. It is not perfect – but it is bright and fun. It involved people coming together to create something that made their space better – and that's what we think community gardening is all about."
...and an update from the end of the year
"Here at Tinsley Community Allotment we are preparing for our Winter break - giving our visitors and volunteers a chance to have a few weeks off while we get on with some Winter jobs.  We have been clearing out our pond which had become choked with weeds, and netting it against the leaves.  This will allow us to replant in the springtime and encourage some more wildlife. We've also fixed lots of bird boxes around the site and are hoping that we will have some birds roosting in them soon. We are getting on with some of the jobs which are hard to keep up with in the growing season - such as clearing out the shed, sorting through the seed boxes and maintaining the tools.  It's also a great time to take stock of how the year has been and what our hopes are for 2019.  We have been evaluating what grew well and what struggled to thrive, so we can make our planting plan for next year.  We are excited to have around 68 children from the Reception classes of our local primary school come to visit next month (not all at once!)  They are learning about where their food comes from and will be visiting us to see our winter crops in the raised beds and the polytunnel.  We will help them explore the allotment and orchard with a photo trail and we'll sow some broad beans in pots together.  Fingers crossed for some dry weather!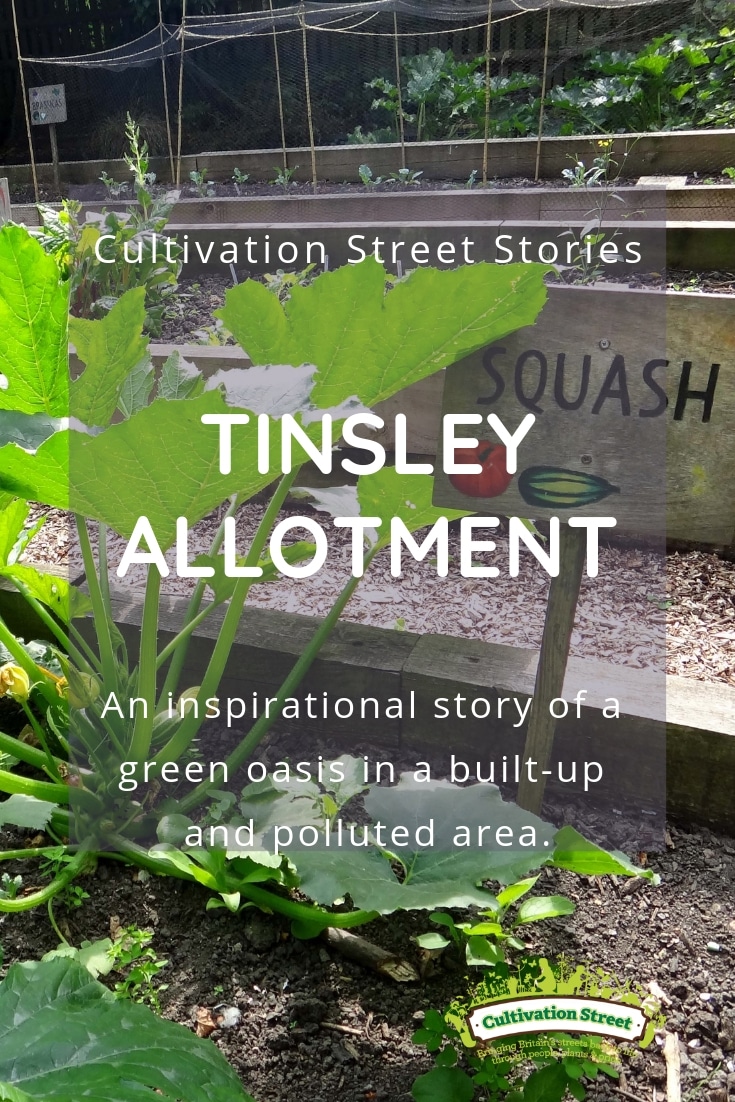 If this story has inspired you to become part of the Cultivation Street campaign, register for free now to take your community gardening project to the next level.
You'll receive an array of free resources, from seed packs, Calliope® plug plants and planting calendars to seasonal newsletters jam-packed with gardening advice, ideas and success stories to whet your gardening appetite. You'll also be given a chance to win big in the annual Cultivation Street competition, which has a staggering £20,000 to giveaway to school and community gardening projects that are changing the lives of people across the UK.