Welsh House Farm Green Grafters | Their community garden story
Since its launch in 2013, the Cultivation Street campaign has expanded to support hundreds of school and community gardening projects across the UK. It is now a thriving hub for gardeners to share stories, top tips and advice as well as access a plethora of free resources to enhance their gardening projects. For this week's Sunday Blog Share, we take a look at a 2018 shortlisted competition entry based in the Midlands.
Welsh House Farm Green Grafters, entered by Cath Fletcher
The Green Grafters are a team of volunteers who beautify disused and scruffy community spaces in their local area. Their main projects are Tarrant Grove Community Garden and the allotment at Tennial Lane, which stretch along a bus route through a local estate and are flanked by a set of low-rise flats. In 2018, Welsh House Farm Green Grafters were shortlisted for a Cultivation Street community award.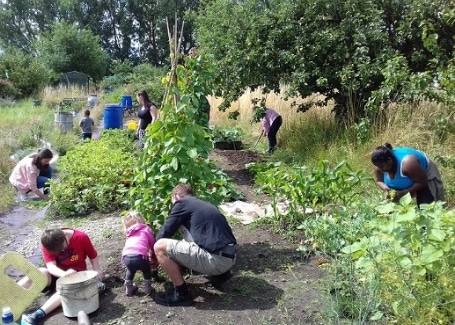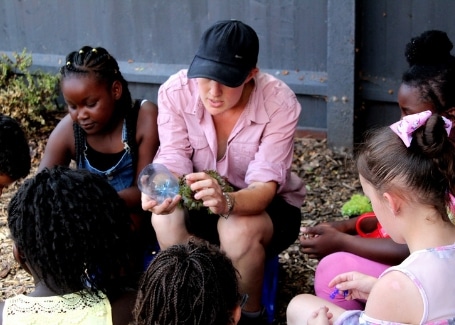 About the garden
The Tarrant Grove garden features an area that is predominantly wild flowers, a bed of developing shrubs interspersed with annuals and herbaceous perennials, a wooden planter with an alpine-infused pebble surround, painted tyre planters and a recently added area of shrubs, grasses, and foliage plants. The Tennial Lane allotment, which was previously a disused piece of scrubland, now has a variety of fruit and vegetables being grown on it, including courgettes, strawberries, runner beans, rhubarb and potatoes.
Impact on the community
Residents adjacent to the Tarrant Grove community plot now take markedly more pride in, and enjoyment from, their environment. Since it is in a built-up council estate area, having somewhere lush and green makes a big difference. The garden is now a place in which people can socialise, exercise, learn about planting, and grow their own fruit and vegetables. Since many of the locals live in flats with no outdoor space, the garden gives them an opportunity to do these things, despite not having gardens of their own.
The reputation of the area has improved as passers-by have seen the huge change over the course of the last few years. The new and varied planting means improved resources for wildlife and the absorbent beds help to reduce water run off onto the roads during storms. All Green Grafter sessions are child-friendly, and they also run family-specific events in which children are encouraged to plant out the painted tyre planters as well as cheerful spring bulbs.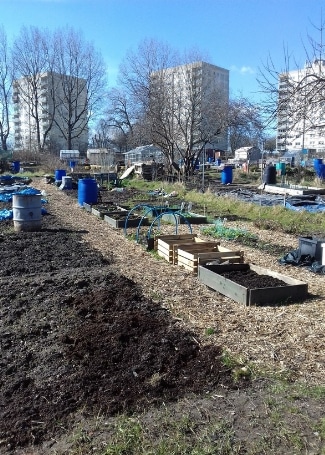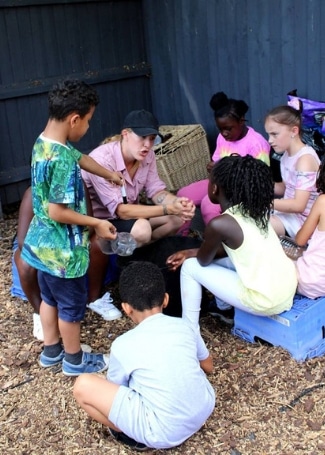 Thoughts from Welsh House Farm Green Grafters in 2018...
"The enthusiasm, efforts and determination of all the people involved in this journey deserve reward and celebration. We have achieved a remarkable amount and recognition of our efforts will give us the encouragement to keep pushing forward!"
...and now
"The Welsh House Farm Green Grafters took on a plot at Tennal Lane Allotments in Spring 2017 and have worked hard on its development into a productive plot for the whole community. It is a great opportunity for local people to be able to get some outdoor activity, learn how to grow your own, and get involved in a supportive social group.
The longest running green project on Welsh House Farm, the Tarrant Grove Community Garden has been in development for a couple of years now with local volunteers planting up and maintaining the flower beds running along Rilstone Road from Tarrant Grove. With the assistance of many local people and those living alongside it this has become a real bright spot on the estate. It is there for everyone to enjoy and get involved in!
In November 2018, Dylan Martin and Cath Fletcher, two local residents and members of the Welsh House Farm Green Grafters, received city wide awards from the city council's Birmingham in Bloom Competition. This celebrates the best of gardening and of community spirit, recognising the efforts people go to in their gardens and neighbourhoods and it was an honour to be included. Dylan Martin won the city wide Young Persons Award, thanks to his dedication and enthusiasm with the community allotment plot at Tennal Lane Allotments supervised by the Welsh House Farm Green Grafters. Cath Fletcher was joint city wide winner of the Helping Hand Award due to her contribution to bringing and developing community gardening activities right across Welsh House Farm.
Over the last year or so the Welsh House Farm Big Local and Welsh House Farm Green Grafters, along with Birmingham City Council and Roots to Fruit Midlands Ltd, have started the process of developing a piece of land at Rutley Grove into a new community garden space. The key focus for the next year will most likely be getting this site moving forward, as this will be the first standalone, bespoke community garden on the estate! We have enjoyed talking with local people about their ideas for the space and are looking forward to carrying on working together to make these plans a reality.
We are very keen to link up with local people who have an interest in the green spaces on the estate and green activities more generally so please get in touch via the Welsh House Farm Big Local or the green group the Welsh House Farm Green Grafters."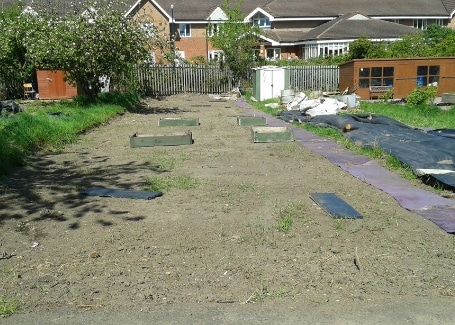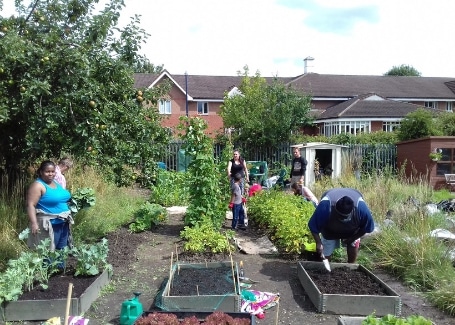 If this story has inspired you to become part of the Cultivation Street campaign, register for free now to take your community gardening project to the next level.
You'll receive an array of free resources, from seed packs, Calliope® plug plants and planting calendars to seasonal newsletters jam-packed with gardening advice, ideas and success stories to whet your gardening appetite. You'll also be given a chance to win big in the annual Cultivation Street competition, which has a staggering £20,000 to give away to school and community gardening projects that are changing the lives of people across the UK.